Public relations tactics and how e-residents can build a creative and effective PR strategy for their business brands
This is a guest post written by Natalia Storozhuk of PRNEWS.IO, an international sponsored content online store and trusted member of the e-Residency Marketplace. Learn more about working in partnership with the e-Residency programme here.
As an industry that's consistently developing, public relations has become a basis for creating and promoting a successful brand. Tools for executing public relations tactics and strategies like press releases and pitching are no longer the only PR tools that can help get a company recognized and talked about.
Public relations is crucial to the success of every business, big or small. Nor is this an exception for e-resident company owners either.
Yet, most small, budget-conscious businesses don't always have the opportunity or resources to hire a high-priced PR agency. So it's important to find a creative approach to master PR strategy for your company brand.
With PR and marketing strategies together evolving and combining to include digital marketing techniques like social media and online video, integrating a suite of these key public relations tactics is what will push out your news and content about the brand in a fresh and relevant way.
So what Public Relations tactics should be used? Check out this list of the most effective PR tactics to find out how you can expand your brand recognition.
12 Public Relations tactics:
Monitor and react to media inquiries
Track digital PR goals
Align digital PR efforts with SEO practices
Newsjacking
Monitor the media for newsjacking
Leverage what's trending in the world
Provide linkable assets to journalists and bloggers
Have brand ambassadors
Sponsor and participate in charitable and community events
Partner with other brands
PR stunts and guerilla marketing
Turn negative publicity into good PR
1. Monitor and react to media inquiries
Every journalist needs professional contributions for their content once in a while. As an expert in your industry, you could provide valuable insights and expertise and take the opportunity to promote your company at the same time. All you need to do is to search and discover what inquiries are made by media using a service like Help a Reporter Out (HARO), Source Bottle, Terkel, and many more. If any of the queries asked match your experience, respond directly to the writer and increase your chances of being interviewed for the story.
It's also smart and efficient to use a newswire service. One of the well-established and affordable services is PRnews.io. We write and distribute press releases across the web to thousands of reliable media outlets. However, you need a compelling story if you want the attention of journalists and publications. PRnews.io will help you to create content and distribute it, so that you can focus on your wider business and personal goals.
You might also consider our NewsWire service. This service distributes news to the media outlets and journalists in the print, industrial, and online media, as well as to news agencies, terminals, and database systems. Or there is another service — PR NewsWire. It is a digital distribution platform for press releases and related content intended to have an impact on the public.
2. Track Digital PR Goals
With such a large number of new digital PR marketing tools and methods to use for outreach online and through social media, make sure you're controlling the following things:
Domain authority (DA)
Every PR campaign should aim to increase your domain authority, that is the reputation of your website. A search engine takes into account your domain authority to make sure you offer high-quality content, therefore bringing more interactions with your brand. If your efforts are successful, you could increase new backlinks from media outlets, influencers, and partners.
Media placements
Following up on media placements is essential to check where your brand has been featured. A reporter may agree to write about your company or executive and then spike the story at the last moment.
Check the Google Analytics 'Acquisitions' tab to see where the mentions of your company are coming from. This helps to see your digital PR placements, brand mentions, and links to all the actual referrals you've acquired. In Acquisitions, you can also discover if other media outlets are writing about you. With this small insight, you can then build a relationship with media outlets to publish and promote your content.
Social media
Whether you're sharing an article with your audience or responding to a single customer, your social media activity is open to the public. That's why it's critical to have a social media strategy that keeps your interaction consistent, positive, and relevant.
3. Align digital PR efforts with SEO practices
Search Engine Optimization (SEO), is very important for your brand's success — and digital PR can assist. Make sure to use all SEO tips and tricks. This will help search engines indicate that your content is relevant for the audience you're targeting.
Remember that when creating content, make it both good quality and easily searchable!
4. Newsjacking
Newsjacking is a must in public relations tactics. It's about monitoring live news and using opportunities to put your brand at the center of timely conversations by offering professional commentaries and thought leadership pieces.
It means you have to be fast, reactive, and professional. But while it can take some groundwork, the rewards are worth it. It's a perfect tactic to build reputation, authority, and trust in the eyes of both Google and potential customers. Credible spokespeople can lead to links and brand mentions on hard-hitting news stories via useful insights and expert opinions.
This in turn can increase your brand's organic rankings pretty quickly, and potentially lead to more profit.
There are two main types of newsjacking:
Planned — comments and posts prepared in advance about planned events in your industry
Reactive — commenting on breaking news stories in your industry or in the world as they happen
5. Monitor the Media for Newsjacking
Newsjacking requires a quick response, and the best way is to use services with a news feed based on the core keywords central to your business and industry and set up notifications there. Find a way to read the news and make it part of your routine; whether it is via dedicated news channels, TV, or social media.
A great way is to check live news media outlets throughout the day. Any breaking stories that come through on the main news outlets are used by experts as a key source of news.
6. Leverage What's Trending in the World
Take any popular topic or trend, use your creative skills to integrate your brand's message into it, and you can get great exposure.
The strategies and forms of doing this are virtually endless. All that matters is your timely response and professionalism. You can use tools such as Google Trends to check what topics are quickly getting popular.
7. Provide Linkable Assets to Reporters and Bloggers
Timing is an important part when it comes to these public relations tactics. But you can reach media coverage by pitching content to media at any time too.
A linkable asset is a type of content that journalists tend to refer to, so it gains backlinks quite easily. It could take the form of a report, an article with unique insights, an infographic — anything that journalists and content publishers might find interesting for their audience.
Check what kind of content gets links
Find your competitors and other websites in your niche and check the best posts by ordering/generating a links report. Analyze and get inspired by it. If you can come up with something completely unique that you believe is interesting for others to refer to, even better.
Reach out to influencers and journalists who might refer to that content
You need to do three things here:
Find influencers and bloggers who cover topics related to your linkable assets
Find their contacts
Reach out to them with a convincing pitch
Another way to facilitate this piece of work is using an affordable PR service. The PRnews.io Media Planning service can help you create a media plan to implement your PR strategy. This service has a long list of media outlets to distribute the content and spread the word about your brand for you.
8. Collaborate with Brand Ambassadors
Do your research and find bloggers and reporters, who know your industry, niche or market, and reach out to them. Follow up regularly with them so that you're top-of-mind when they are searching for businesses to describe.
Collaborating with brand ambassadors is a great approach to influencer marketing. A brand ambassador is anyone who's constantly in the spotlight representing your brand. This is often an employee with the power to affect the community. But you can create these long-term partnerships with anyone. You have the best chance by contacting people who are already your customers. They might already be advertising it for free if they like the brand, product, or service.
9. Partner with Other Companies
Some brands have similar values and common traits in their audiences. Joining efforts to appeal to both customer lists can work across niches for win-win campaigns.
The most popular partnership is making co-branded products. Or you can choose a more easy way and create a piece of content together. Webinars, charity events, podcasts, and articles are all excellent alternatives.
As an e-resident, you are in the privileged position of being part of the e-Residency community of over 80,000 like-minded entrepreneurs from all over the world. Your e-resident peers have founded around 17,000 companies in Estonia, many of which are likely to have similar brand values and common marketing goals.
But how to find them?
The e-Residency Company List enables e-residents to publish their Estonian company's profile on the e-Residency website. Its aim is to provide a secure platform that contains information on verified e-resident companies and also to give e-residents a chance to highlight their products and services in order to find new customers and business partners.
Add your Estonian company to the Company List today and start networking with your community!
10. Sponsor and Participate in Charitable and Community Events
As a small business, you can get your name out into the community and people's minds, by supporting nonprofit organizations, either by helping to sponsor an event or providing staff to participate in a fundraiser. Not only is it a good deed, but you can also popularize the event in a way that benefits the charity or community as well as your business and its reputation.
11. PR Stunts and Guerilla Marketing
Word of mouth is the goal of any PR stunt, with many big companies using the approach as an alternative to paid ads and large-scale marketing campaigns. A PR stunt is anything extraordinary a company does to create media buzz. It's a creative activity that sometimes defies traditional forms of communication. If you do a stunt successfully, people will do all the jobs for you.
Almost everyone uses both a camera and a video camera in their pocket nowadays, and they are more than happy to grab photos and movies that they can share online. If — that is — it's worth sharing.
Guerrilla Marketing is a PR strategy that focuses on low-cost marketing methods that bring maximum results.
Outdoor Guerrilla Marketing: use lighting or paint murals onto a wall, or put temporary artwork on sidewalks and streets.
Indoor Guerilla Marketing: similar to outdoor guerrilla marketing, only you can place something at indoor locations like train stations, shops, and university campus buildings.
Event Ambush Guerilla Marketing: leverage the audience of an in-progress event — like a concert or a sporting game — to advertise a brand noticeably.
Experiential Guerilla Marketing: all of the above, but executed in a way that involves public interaction with a brand.
Guerrilla marketing can make a far more valuable impression on consumers in comparison to more traditional formats of advertising and marketing. This is due to the fact that most guerrilla marketing campaigns aim to attract the attention of the consumers at a more personal and memorable level.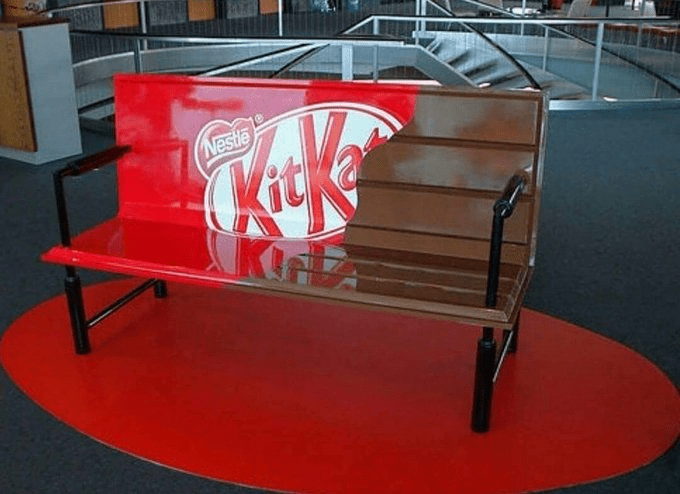 12. Turn Negative Comments into Good PR
Being able to transform an unpleasant situation that can hurt your company's reputation into something good is undoubtedly difficult and challenging. The easiest and often the best way is to accept your responsibility, admit your mistakes, and make amends.
For example, in 1985, Coca-Cola decided to make the taste sweeter. They branded the drink as 'New Coke' and started to sell it. It took just three months for them to receive thousands of phone calls, over 40,000 letters of complaints, and lots of critical posts. Finally, they decided to return to the original taste and branded it as Coca-Cola Classic. It got so much attention that even one popular show interrupted to announce the news about their decision to revert the original taste. Henсe, sales for the Coca-Cola Classic soared through the roof.
To Sum Up
PR is not an easy, one-off task — but an ongoing, repetitive strategy.
The best PR includes multiple tasks, tactics, and experiments. But with a solid strategy, reliable PR services, and a commitment to getting the word out about your brand, you'll soon see more mentions, backlinks, and popularity.
And that's a great way to build a successful business.
---
Whether you do business in Estonia or globally, PRNEWS.IO enables you to run your PR activities online from anywhere in the world, efficiently and with low cost.

PRNEWS.IO acts as an online marketplace for distributing sponsored news content. Using automation, it has allowed businesses to directly purchase spots in 62,000 well-regarded news websites for their native format articles and made this process much easier and more responsive.

Please feel free to contact Natalia if you have any questions or are interested in seeing how we can help your company raise its profile using public relations tactics: natalia@prnews.io