All legal entities in Estonia need to submit an annual report. Learn the reasons why in this guest post by 1Office.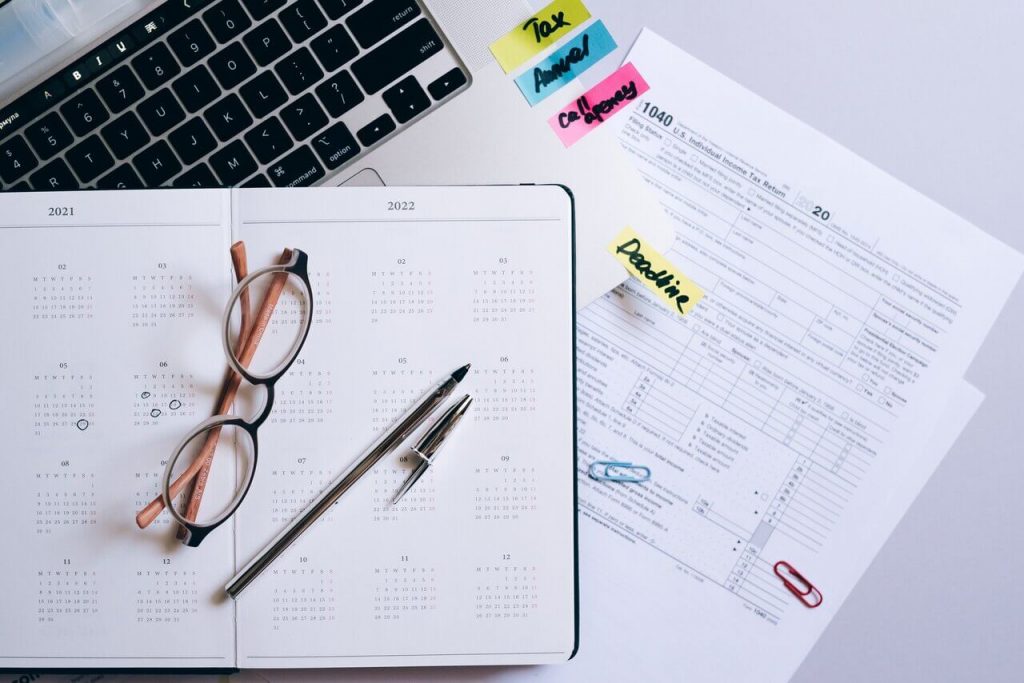 Owning a company and doing business is fun, challenging, and exciting, but it also comes with obligations. Luckily, a major perk of running an Estonian company is the seriously low level of paperwork and bureaucracy. But like in any business environment, there are a few rules and procedures you must comply with. Do you have a booming e-commerce business, an OÜ through which you're freelancing part-time or even a dormant company? Well, regardless of the type, it's mandatory for all company founders to submit the company annual report on-time each year.
What is a company annual report?
An annual report is the company's financial statement of the past financial year. All legal entities need to submit an annual report in Estonia – which of course includes companies owned by e-residents. Under the Commercial Code (see § 60), it's mandatory to submit the report even if the company doesn't have any activities during the financial year. It must be prepared in Estonian and in the official currency (EUR).
The deadline is six months after the financial year is over. But it is always wise to do it as early as possible. Submit your annual report online at the e-Business Register using your e-Residency digital ID or SmartID.
You can submit an annual report by yourself. Or, you can ask for the help of professional accountants to do it with ease.
1Office are well-equipped to help you submit your annual report. Order your Estonian company annual report for 2021!
In addition to it being a mandatory procedure, there are other reasons why it is important to submit your company annual report on time. From getting your dividends to understanding the financial health of your company, here are five key reasons to do so!
#1 Get your dividends!
You are actively doing business, issuing invoices, and earning profit. Great!
Paying out a dividend to yourself as a shareholder of the company from its earned profits is a cost- and tax-effective way to receive some of the sweetest fruits of your labour. But it's important to note that you must submit the company annual report before you have the opportunity to pay dividends out.
So the rule is simple – as soon as you have submitted the annual report, you have the opportunity to collect the money spread out from dividends. So always keep this in mind: annual report = dividends = money!
IMPORTANT NOTE: Of course, you can only take out dividends from your company's share capital as a shareholder once you have registered the minimum share capital, which is €2500 for private limited companies in Estonia.
#2 Know how your business is doing
The year is over, and you want to get your dividends from the profits. But maybe you should check first to see how big your profit is before deciding to pay yourself rewards!
There are of course different ways to measure success in business. And money is a pretty good indicator – whether it's euros, dollars or yen. In everyday business, there are typically various income streams and many different costs. Cash flows come in and expenses go out.
As a business owner, you generally aim to have higher income than costs. A company annual report gives you a brief and straightforward overview of the current situation.
IMPORTANT NOTE: the money in your company's bank account does not necessarily equal profit. There could be hidden costs or deferred / unpaid bills.
The company annual report shows you (and the Estonian business environment) how well your business is doing. Not simply the current state of your bank card. Whether it is worse than you expected or way better – at least you are on the safe side.
#3 Company Annual Report = Transparency
As a business owner in Estonia, you are part of an amazingly supportive, bureaucracy-free, and innovative business environment. All this is possible only because our businesses in Estonia are transparent. The annual report is one of the key elements to maintain this transparency. It's a key pillar of the Estonian business environment.
An annual report gives a detailed company financial overview. It sends the Estonian state the signals that you're meeting your duties as a company founder. It means that you can be secure in the knowledge that your company's position is visible to the eyes of financial institutions and regulators – meaning transparency and trust in its activities.
Annual reports of every Estonian legal entity are publicly available and visible in the Estonian e-Business Register. You are also welcome to see the annual report of your competitors or potential partners.
A submitted annual report is the trust sign for an Estonian company – once you submit it, you are out of the dark side.
#4 Keep your company and property safe
There is no need to worry about some possible negative balance sheet or lost cost documents. In these cases particularly, it is wise to order the annual report and submit it promptly.
At the end of the financial year, all Estonian companies must have an equity worth €2500 or more in order to pay out dividends to shareholders. If the company annual report shows some negative equity or other problems (missing documents), we have experienced accountants and legal personnel at 1Office to help you with solutions to keep your company and its property safe.
In case of negative equity (i.e. your net assets are negative), we can advise you and help find solutions. Otherwise, you may be liable to pay penalties, your company may be deregistered, or you might not be able to continue or renew your e-Residency status. The Estonian State really takes unsubmitted annual reports seriously.
IMPORTANT NOTE: for every cost your company covers (or you do for the company), it's not enough to have an Excel sheet of these outgoings. You need to keep the invoices (or photographs or digital scanned copies) as proof of each transaction. If you are missing them – don't worry – we can also help to find you a solution!
#5 Doing business according to Estonian law
Pretty straightforward! If you have an Estonian company, it is mandatory to submit a company annual report.
By simply doing it, you are following Estonian laws and showing that you're a responsible founder. Happy news to the Estonian Government, your business partners, and maybe even potential investors.
What if you miss an annual report?
If you miss the annual report, you need to consider possible further consequences that might affect your reputation and business.
Your company may be considered a potential "money laundering" risk. This could lead to several penalties and, in the worst case, your company could be deleted from the commercial registry.
If you have missed the due date of your company annual report, ask for help and get it done ASAP! Better later than never, right? It is always more wise and cost-effective to do (or order) your annual report (even if the date has passed). This shows that your company is operating legally and transparently even if the year was challenging.
If you feel that your business model is not right, we can also advise you on liquidating the company. If you close your company within six months of the end of the financial year, you can even submit the annual and liquidation reports correctly together.
Keep your company finances under control with 1Office – your trustworthy partner
1Office has 13 years of experience in offering entrepreneurs including e-residents quality services. We can help with founding and managing your company back office – as well as accounting and legal questions.
In 2021, 1Office received the reward for TOP #1 Accounting Firm in Estonia; a recognition given by Äripäev – the most prominent Estonian business news site.
Do you have additional questions? We have covered the central questions in our annual report FAQ.

And join our Head Accountant Grete Jakimovski and Head of Legal Katrin Allmäe on 10 March at 15:00 EET for a webinar and live Q&A about submitting a company annual report in Estonia. Register now!