E-Residency helps Michael Alf create premium virtual events and special visual experiences for clients globally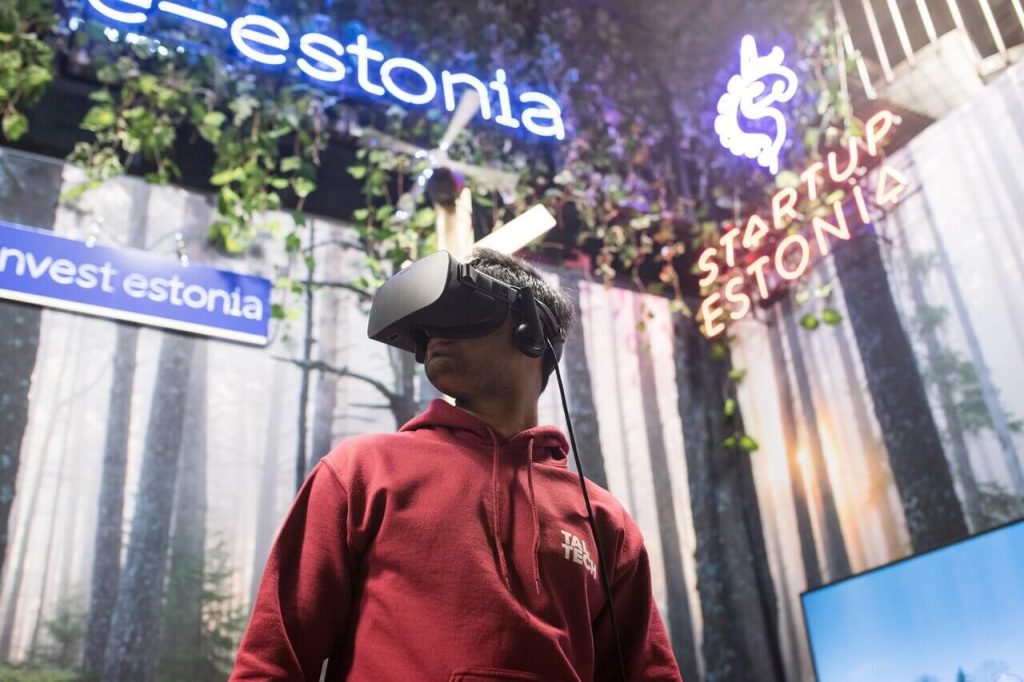 A digital home in Estonia thanks to e-Residency – German e-resident Michael Alf is a successful entrepreneur and enthusiastic world traveller, including spending ten years in Australia between 2008 and 2018. As a long term consultant in digital transformation, Michael has worked for CapGemini and independently for clients around the world.
But it was the huge societal move to online work and events as a result of the pandemic which provided Michael with the opportunity to focus more on the delivery and experience of premium digital and hybrid events and conferences. I spoke to e-resident Michael from his temporary coworking setup in Berlin about his business New World Events and his path to e-Residency.
Since the beginning of 2020, Michael's team at New World Events has run more than 60 events and conferences for clients around the world from Mexico, Europe to Australia.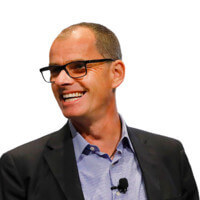 "We've covered everything from 50 to 20,000 participants and from 100% online to hybrid and multiple stages for clients in recruitment, corporate and public sectors, and universities."
Michael is using his Estonian company, which he started as an e-resident back in 2018, for most of his events right now.
In fact, Michael may just hold claim to the fastest overall business and business banking setup time after collecting his digital ID card. After picking it up in Tallinn on a Friday, he opened his Estonian company the very next day. The same day, he completed an online pre-application for an LHV business bank account and headed into downtown Tallinn to verify his identity to the bank in person. It all went off without much of a hitch… oh, except that he had to delay his flight home a day to complete the in-person business banking verification process (which he says was well worth it)!
Join Michael and nearly 90,000 other global entrepreneurs and apply for e-Residency today!
Michael says that the company formation process is much easier and quicker in Estonia than in Germany. Plus, running his company remotely as an e-resident with the help of a service provider "takes a lot of headaches away".
E-Residency has allowed Michael time to develop new products for his business and thus provide premium event platforms with strong visual experiences to clients globally,
"When you want to create something special for your customers, partners, employees or other stakeholders, you need to have the right platform and the right team. We combine both for you."
Over the last year, Michael and his team have been developing their Digital Home concept – a way for companies working remotely or in a hybrid formation to gather staff to feel more connected. His team looks at what brings people together in a physical setting and what brings value to such meetings in-person – and transforms them into the digital sphere. These virtual experiences help build community, connect people, and provide a central place for gathering, organising, and sharing knowledge.
For example, a large client in Australia was planning to open a new head office in Melbourne. They made a virtual Digital Home version of the planned head office and held management meetings online during lockdowns. It enabled staff to get used to the new headquarters and also have a platform to hold meetings and network from their home offices.
During our call, Michael gave me a tour of the campus, in which I immediately recognised the beauty of Tallinn's UNESCO World Heritage landmark Old Town or 'Vanalinn' (in Estonian). You can see it in the video below!
In fact, Michael has travelled to his own 'digital home' of Tallinn several times, including to pick up his e-Residency digital ID card. Apart from loving the Old Town, he enthuses that Tallinn is "great for vegans", which is definitely – to my ears – a new selling point for Estonia's capital city!
Book a consultation and view a Digital Home campus demonstration at the New World Events website.