It's time for me to say thank you and farewell after almost six years in public service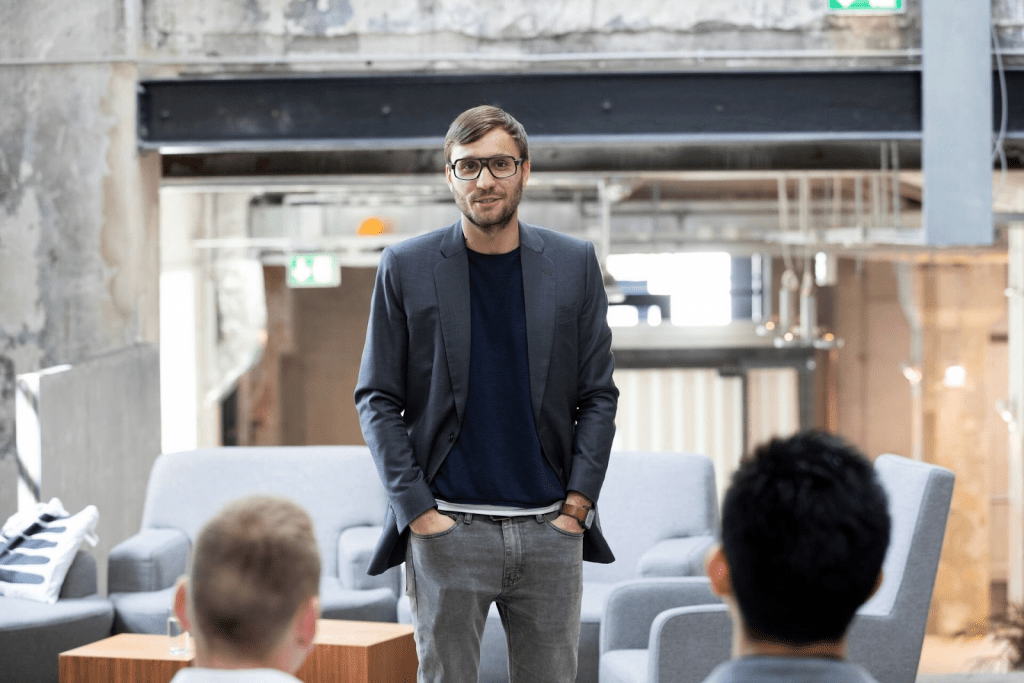 September is my last month as Managing Director of e-Residency — after almost six proud years being part of this groundbreaking project, including leading it over the last two.
For me personally, it's the end of an era. I consider it an immense honour to have been part of this project for so long and work with such amazing people.
For e-Residency though, it's business as usual beyond my departure as it continues to grow despite challenging times. The team's focus will remain on raising the value of the programme for both our country and for our growing community of e-residents.
Our community is our core
None of what we have accomplished over the past six years would have been possible without the support (and sometimes faith!) of our community of e-residents around the world.
There are now over 72,000 e-residents of Estonia, who since 2014 have created nearly 14,000 companies with a total turnover of more than €1.6 billion. In 2019, around one in six Estonian companies were established by e-residents, and the growth of those companies is the clearest evidence of how the programme is working.
This new income, whether through taxes or direct investment, is helping to finance Estonia's development and ensure we can continue to offer real value to our community of e-residents online around the world.
Economic impact aside, perhaps what is more important is that we have built a true network of friends of Estonia around the world within the community of e-residents. I have heard countless stories of my Estonian friends meeting someone abroad, only to have them reach in their pocket and retrieve their e-Residency card. This is something that Estonians and e-residents can both be proud of.
The development of e-Residency is far from complete. In fact, it may never be complete as we must continuously work to improve our online offering to the world even as the world changes around us.
What is certain though is that entrepreneurs working out of co-working spaces, cafes, and homes around the world already have more opportunities thanks to e-Residency.
I've met so many inspiring e-residents over these past six years. I want to give a special shout out in particular to the men and women of EERICA who came together from around the world both online and offline to set up their own independent chamber to advance the interests of their own community of e-residents.
And Estonia is a more prosperous, strong, and secure country thanks to our e-residents. We've had our challenges, but I'm pleased that at no point over the past six years has the commitment of Estonia to e-residents ever been in doubt. E-Residency is an integral part of how our country works.
Public duty
I'll be honest. I actually came to e-Residency for a two month temporary placement.
While working on my own businesses, I was intrigued by e-Residency when it was just an idea explained to me by our previous Managing Director Kaspar Korjus. I agreed to provide temporary support during the launch with the real intention to then return to my own business.
My first task was to make it easier for e-residents to pick up their digital ID cards. In the beginning, applicants needed to travel to Estonia twice to complete the process. Over time, we worked very hard to reduce that number to one, and then zero. As you all know, this means it's now possible for people to collect their cards without having to travel to Estonia by visiting an Estonian Embassy instead.
I ended up staying six years at e-Residency because I have been continuously amazed at how it pushes the boundaries to empower entrepreneurs around the world. During this time, I saw people who had no prior experience in business — or opportunities to get started — develop into confident location-independent entrepreneurs with viable businesses and the generosity of spirit to pass on their new knowledge to help others do the same.
But now is the right time for me to return to the private sector and make way for a new leader with fresh ideas to head up the team.
Indeed, the regular exchange between the public and private sector has proven to be incredibly valuable here in Estonia. Such a multi-stakeholder approach is good for both the individuals who do it, as well as our wider society. On the one hand, it influences the state to better embrace innovation and resourcefulness. And on the other hand, it helps companies and entrepreneurs to understand how they fit into broader social and political frameworks that are necessary to support the public good.
The Ministry of Economic Affairs and Communication, which oversees the management of the programme, will soon advertise an open selection process to choose my replacement. Applicants will be very welcome from a diverse range of backgrounds across both the public and the private sector. The successful applicant requires strong leadership qualities, as well as a deep understanding of the challenges faced by location-independent entrepreneurs and the determination of the Estonian state to solve them.
Take it from me. This is an excellent opportunity for an ambitious, entrepreneurial leader to guide e-Residency through its next phase of growth.
They will work with a strong team here whose talents and energy rival any world class startup, alongside stakeholders across the state whose understanding and support for the programme has been invaluable, innovators in the private sector who are constantly adding more value, and — most importantly — a growing community of enterprising e-residents who remain our biggest inspiration.
The continued success of e-Residency is proof that anything is possible when we work together across the public and private sector to embrace innovation and solve real problems. New innovations inspired by e-Residency have already been forged here in Estonia — from Accelerate Estonia to the Digital Nomad Visa. We hope many more will follow.
Other countries are even looking at what we've achieved with e-Residency. We now know that Dubai, Ukraine, Lithuania, and Portugal are all working on similar e-residency projects.
You know what they say — imitation is the sincerest form of flattery!
Aitäh!
I can't name everyone individually — or thank them in all their languages — but I am enormously grateful to all of you both in Estonia and around the world who have supported the growth of the programme over the past six years in so many different ways. I look forward to seeing how you continue to do so.
Aitäh! Thank you. Спасибо. Спасибі. Gracias. Teşekkür ederim. Danke. धन्यवाद. Kiitos. Merci. شكرا. Paldies. Ačiū.
I don't regret a single moment that I spent being part of e-Residency and working alongside all of you — and I wish the same for the person who comes next.
Yours sincerely
Ott Vatter
Managing Director, e-Residency
PS: Take a walk down memory lane with me
My best memories are the times we gathered as a team outside the office. Whether to host an event, or simply put our heads together and think of ways to make e-Residency more beneficial for everyone involved, we always had fun while we worked.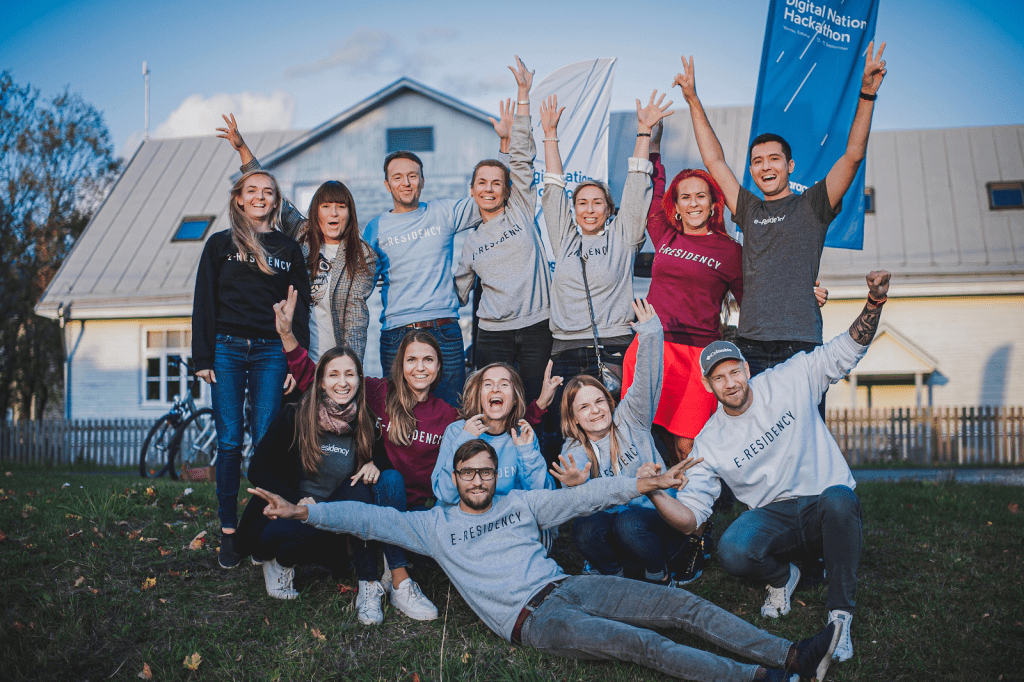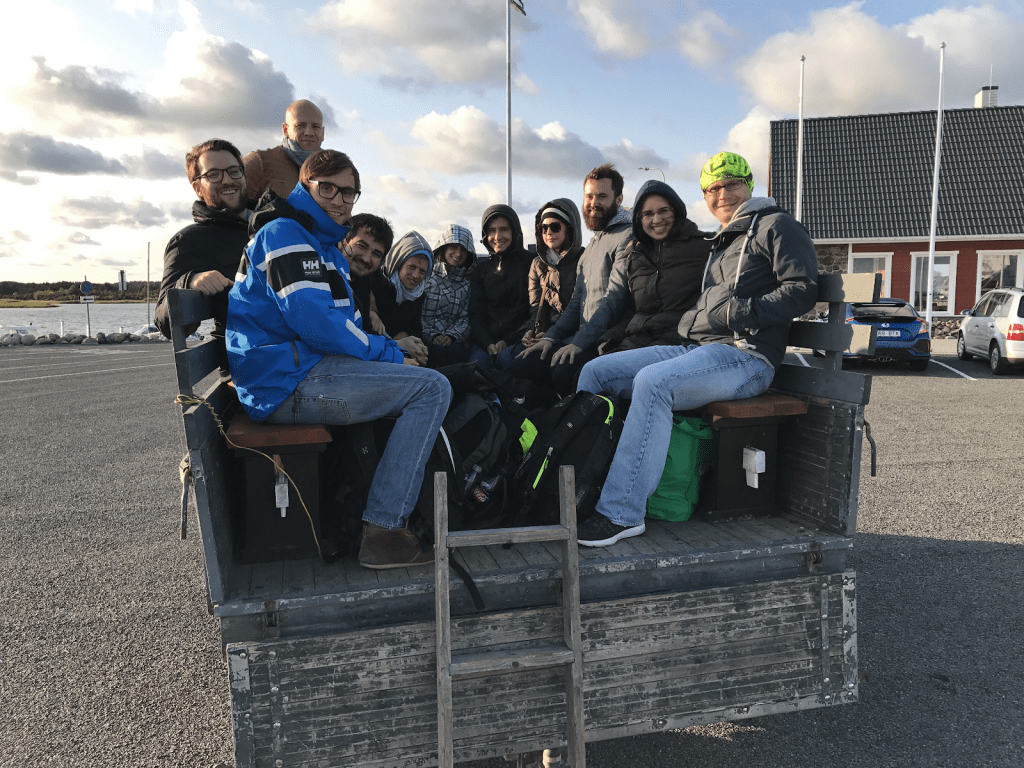 Last year (when travel was still a thing) I visited four cities to speak with e-residents in celebration of our 5th birthday. This video only shows a small part of the fun we had speaking to e-residents across the globe.
In 2019 we hosted a hackathon on the tiny Estonian island Vormsi. Needless to say, despite being an incredibly important topic, taxation is not the most exciting thing for entrepreneurs. This photo was so popular with my team that it launched an annual meme competition. I've included a few of my favourite entries here.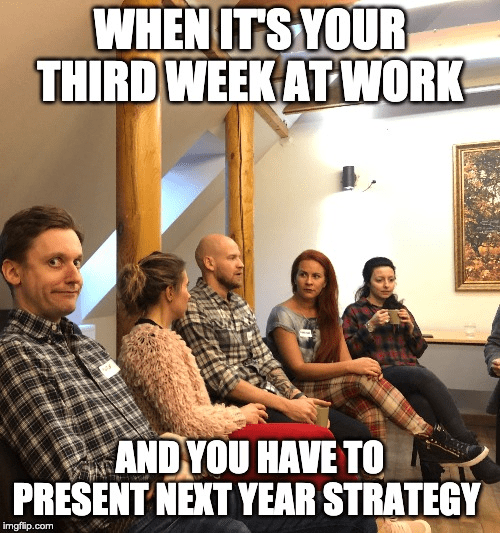 I'll always be thankful for the support from colleagues and stakeholders from around Estonia, including e-Residency service providers, our board of directors, and even our presidents and prime ministers.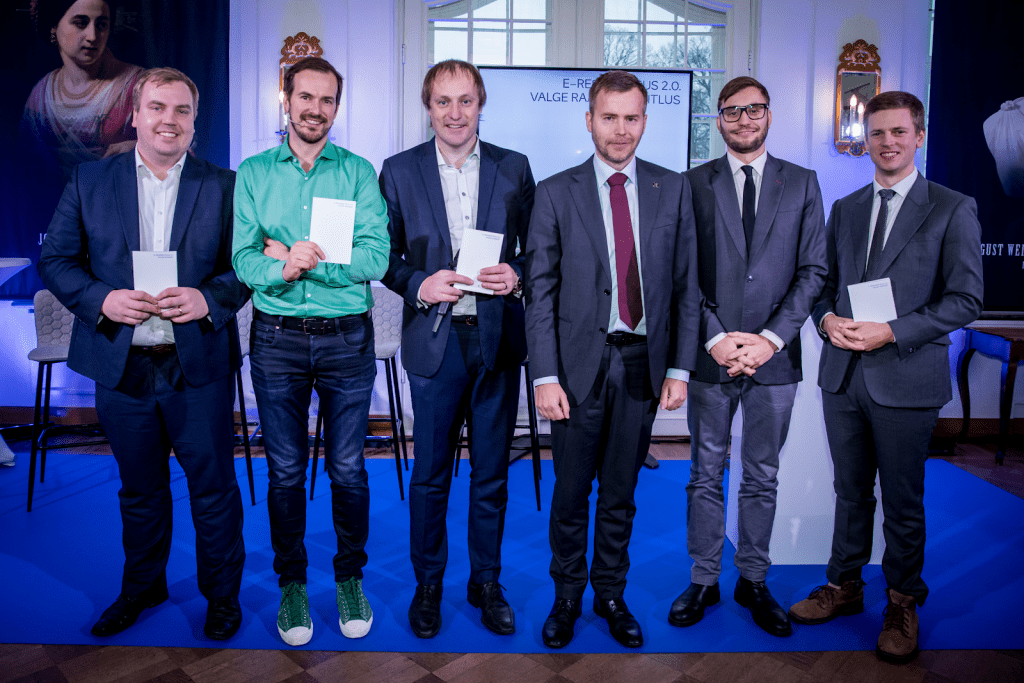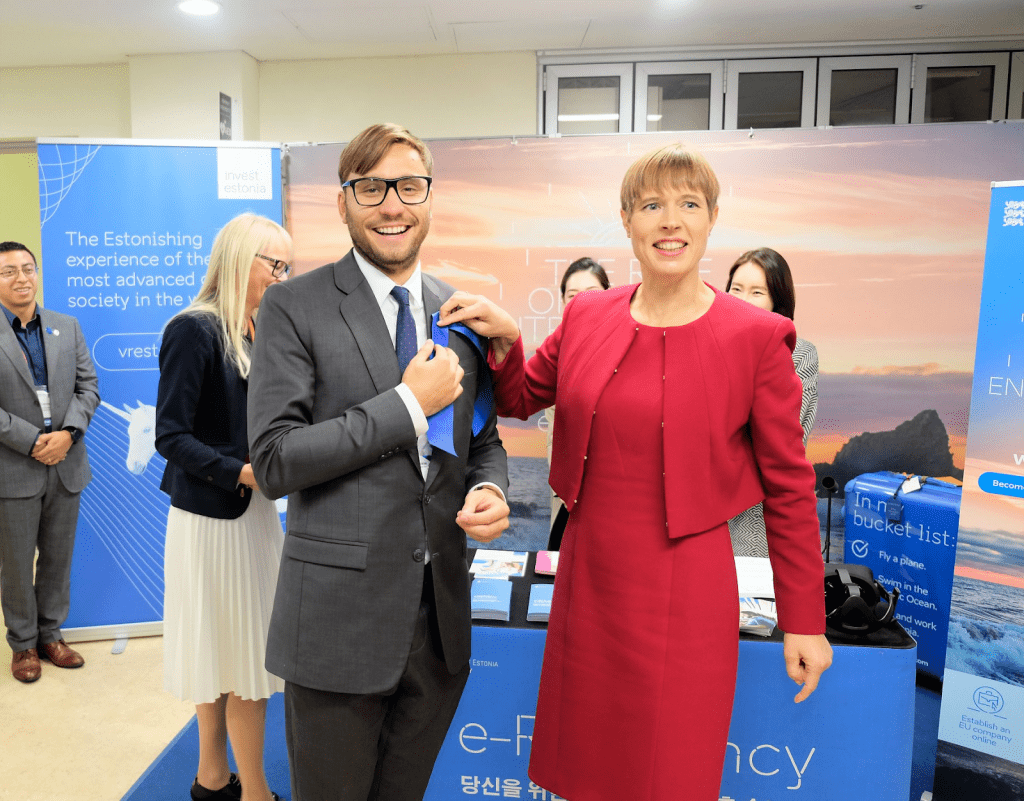 And last, but not least, I was incredibly lucky to have the opportunity to travel the world and tell the story of Estonia and e-Residency.