advice from successful entrepreneurs on growing your business
Need some inspiration on how to start and grow a business? We've gathered advice from successful entrepreneurs on how to get your company off the ground and developed to its full potential.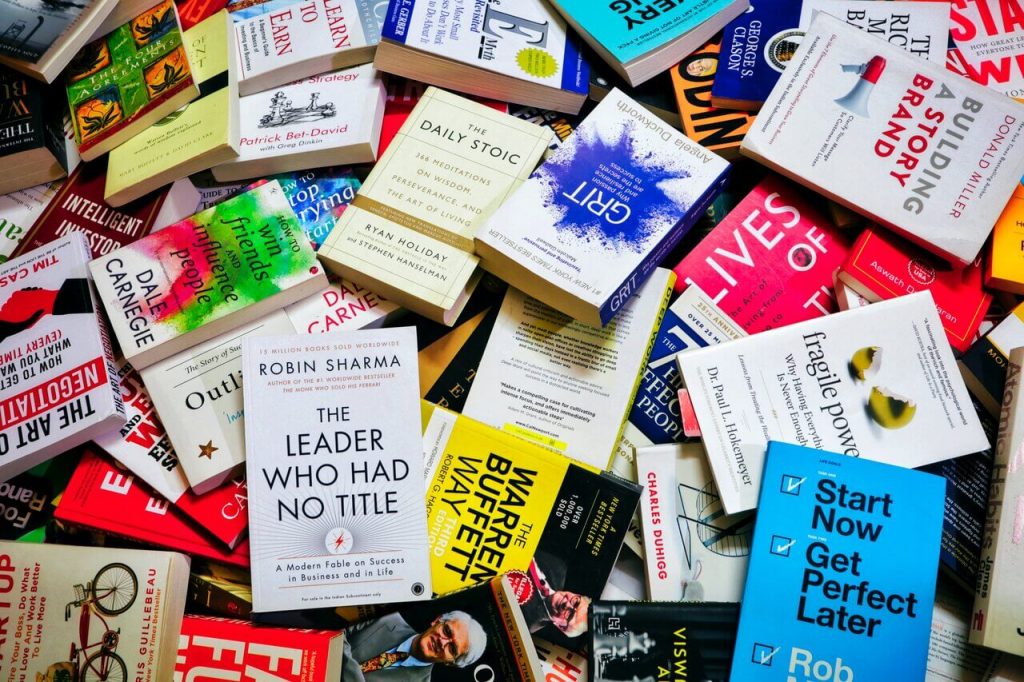 The world is full of aspiring entrepreneurs. Want to be the next Sir James Dyson? Fantasized about the tropical island lifestyle of fellow Knight of the Realm, Sir Richard Branson? Dreamt of building a brand with the warmth and personality of Oprah Winfrey? If you can't be one, perhaps the next best thing is to take advice from successful entrepreneurs like Bill Gates, Ariana Huffington or Elon Musk.
Estonia also has its fair share of world-class entrepreneurs. Kristo Käärmann and Taavet Hinrikus co-founded Wise to solve the practical problem of sending their own money between Estonia in the UK, and grew it into the fintech powerhouse it is today.  
Do you find yourself pondering entrepreneurial secrets of success, like:
If the answer to these questions is yes, yes, and yes, then you will find this piece a treasure trove of useful advice from successful entrepreneurs. In this article, you'll discover some of the secrets of their success as they provide pointers on how you can follow in their momentous footsteps by: (1) building a great team, and (2) building a great product.
These nuggets can be used in conjunction with our guide to entrepreneurship and numerous resources to help you start a company in Estonia with e-⁠Residency.
So, without any further ado, here's some topnotch advice from successful entrepreneurs.
 1. Advice from successful entrepreneurs on building a great team
A successful company is the sum of its parts. So, from the get-go, you have to ensure you've got a great team in place. In order to grow, you will continue to add quality staff to match the quantity required.
a. Bill Gates
Bill Gates dropped out of Harvard to co-found Microsoft with Paul Allen in 1975. He drove the growth that led to the United States based company becoming the world's biggest software developer.
In 2021, Microsoft's revenues totalled $168 billion. Gates' personal fortune is $2.2 billion. Specialist recruitment is the constant that defines the company, from starting out to scaling up.
"The key for us, number one, has always been hiring very smart people. And using small teams helps a lot. You've got to give great tools to those small teams. So, pick good people, use small teams, and give them excellent tools, so that they are very productive in terms of what they are doing."
b. Brené Brown
Researcher. Storyteller. Texan. Those are the three nouns Brené Brown uses to introduce herself on her Twitter account. She's also famous for being an author and academic researcher on leadership.
Brown is an entrepreneur in her own right too, having launched The Daring Way™. This is a practical training and certification program aimed at professionals. It emphasises that companies can't grow until their employees - from the top to the bottom - are honest about their fears, failings, and weaknesses. Why? Brown explains in this example:
"Let's go to Project Aristotle at Google, you know, long-term study around the highest performing groups... What did they share in common? Number one trait of high-performing teams? Vulnerability, trust, and psychological safety. So you can say, "You know what, moving forward, everyone has a point of view.""
c. Oprah Winfrey
You know you've made it when you are referred to by your first name alone. So, all hail Oprah, joining an elite group including fellow Americans Beyoncé and Madonna.
The multi-talented entrepreneur who is an actress, author, chat show host, and philanthropist was actually born Orpah Gail Winfrey in January 1954. Named after a biblical character her family had problems pronouncing and spelling, the only place you can see Orpah now is on her birth certificate.
Oprah is aware that you can only grow a company through delegation, but appreciates every single employee's role and value:
"I like to surround myself with people who can run things so that I can be free to be with my thoughts. But it was really important to me, in the beginning, to do every job so that I would understand what other people were doing."
d. Sir Richard Branson
There is something rock and roll about Sir Richard Branson, the businessman who famously never wears a tie. The entrepreneur made his money developing the Virgin brand of companies. It can't be entirely coincidental that the first of these firms was Virgin Records, which he formed in 1972. He might be the leading man, but Branson is no one-man band and appreciates the importance of a team in driving success.
"Clients do not come first. Employees come first. If you take care of your employees, they will take care of the clients. Train people well enough so they can leave, treat them well enough, so they don't want to."
e.  Taavet Hinrikus
Taavet Hinrikus and Kristo Käärmann created Wise (formerly Transferwise) to solve a very practical problem. They were each earning money in a different currency and realized they could transfer money to each other instead of paying exorbitant foreign currency fees to banks.
What started out as a simple personal finance hack was scaled up to create one of the cheapest and fastest money transfer services in the world. Something that has even more demand now with our increasingly globalized economy and highly mobile workforce. 
Today, Wise is one of Estonia's biggest unicorn success stories. But the days of Hinrikus and Käärmann running Wise as a two-person show are done. Hinrikus has long advocated for the importance of building a great team around you as a founder.  
"Securing and attracting the best talent is an obsession in the tech industry for good reason. Because it's people, not policies, that invent rocket ships."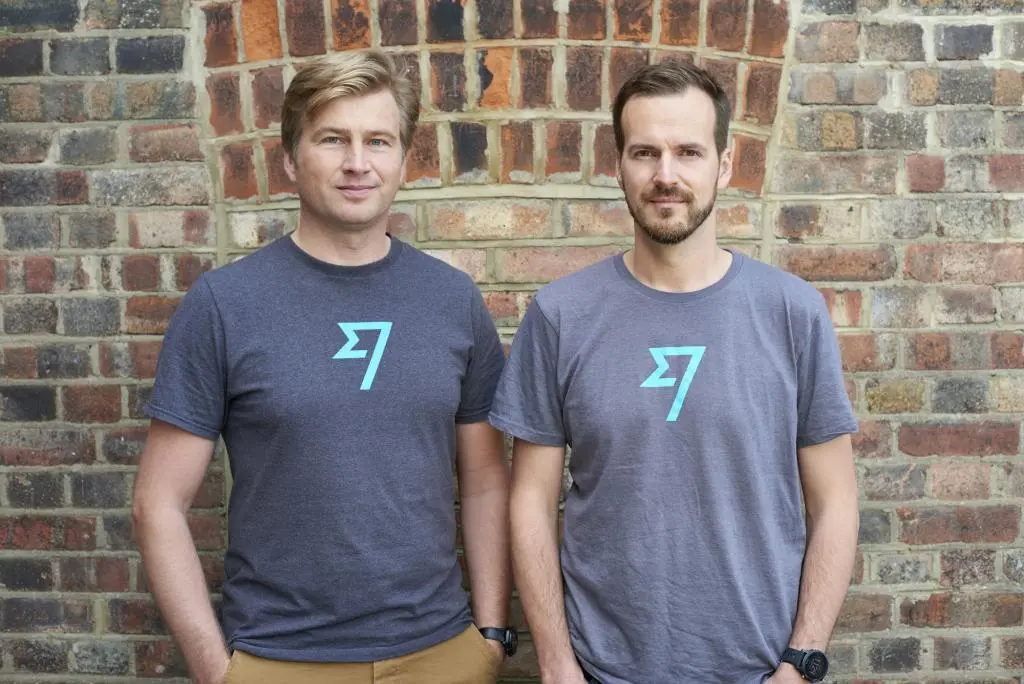 2. Advice from successful entrepreneurs on building a great product
Like yin minus yang, Tom without Jerry, and Itchy or (rather than and) Scratchy, a great team is nada without a great product to push. There has to be equilibrium. If there is an imbalance, an entrepreneur can see a startup go belly up.
a. Steve Jobs
Steve Jobs partnered with high school friend Steve Wozniak to set up what was then known as Apple Computer, Inc. in 1977. Their Apple I prototype was built in the garage of the Jobs family home and funded by the selling of SJ's Volkswagen and SW's programmable calculator. Despite being forced out of Apple in a 1985 power struggle, he would return to the company in the 1990s before passing away in 2011 aged 56.
Apple's spirit of revolution was what set it apart from competitors when it came to product design:
"The thing that bound us together at Apple was the ability to make things that were going to change the world. That was very important. The greatest joy was that we felt we were fashioning collective works of art much like twentieth-century physics. Something important that would last, that people contributed to and then could give to more people; the amplification factor was very large."
b. Sheryl Sandberg
A role model for women wanting to climb the corporate ladder, Sheryl Sandberg retains her place on the Meta board despite stepping down as COO in August 2022. She had previously held the post of vice president of Global Sales and Operations at Google. Sandberg also served under President Clinton, as the United States Treasury Department's Chief of Staff. She defines a growth mindset as adapting to changes in the market.
"Our products were designed for the desktop. We realized the mobile transition was happening. So Mark (Zuckerberg) did this company all-hands, which he still does when he wants to reset or make sure we're on the right path. And he stood up at the company all-hands and said, "We're going to be a mobile-first company"—and he did it incredibly well. The company really got on board, but it meant retraining a lot of engineers."
c. Jeff Bezos
Like Steve Jobs before him, Jeff Bezos did not use his garage to form a band but a business instead.
Amazon launched from Bezos' Seattle parking space in 1994. Currently, he is worth over $150 billion. For Bezos, the unique selling points of a fledgling company are the building blocks upon which aspiring entrepreneurs should start their businesses.
"If you're really talking about the most senior leader, the most senior leader has to know what the big ideas are for their organization. At Amazon, I know what the big ideas are: low prices, fast delivery, and vast huge selection. Those are the three big ideas, and those ideas are permanent. Because they're never going to change, we can put energy into them, and the energy we put in today is going to be paying dividends later."
d. Sir James Dyson
A total of five years and over 5,000 failed prototypes separated Sir James Dyson's idea of a bagless vacuum cleaner from its realization. The entrepreneur, a Royal College of Art alumnus, founded Dyson Ltd in 1991. Constantly inventive, he holds over 1,000 patents. The company has diversified and achieved growth in other areas with Dyson insisting this is because they trust the science rather than listen to focus groups.
"I don't really look at markets at all. Otherwise, I would have never gone into hand drying. When we have the technology that we feel could do something interesting, we go into that field. It's entirely technology- and product-led. It's not led by market size. "
e. Arianna Huffington
Media mogul Arianna Huffington created The Huffington Post in 2005, selling it to AOL six years later. In 2016 she left her namesake to start up Thrive Global, a company pioneering behaviour change technology to improve health and wellness. It was Huffington's trust in the process based on the conviction that she had an unassailable product that spiralled the growth of THP.
"When The Huffington Post was first launched, there were so many detractors. I remember a critic who wrote, 'The Huffington Post is an unsurvivable failure.' . . . So when you get reviews like that and detractors like that, you have to really believe in your product. And when you believe in your product, you are willing to deal with all the naysayers and persevere."
3. For the icing on the cake, choose e-⁠Residency
Our final advice about entrepreneurship is from the world's wealthiest person, who really needs no introduction - Tesla and SpaceX CEO, Elon Musk.
We hope that after reading this article, you've learned something new from the world's brightest business minds. Taking advice from successful entrepreneurs is a great way to learn the key ingredients to 'baking' the perfect company. And e-⁠Residency of Estonia might just be the icing on the cake.
An e-⁠Residency digital ID provides an affordable, easy and secure way to register an EU company 100% online from wherever you are in the world. This fully digital business solution eliminates paperwork, cuts out the stress of bureaucracy, and loses the hassle of notary visits.