building a fan-based mma community on the blockchain
Slovenian e-⁠resident Zlatko Mahic's MMAON is a winning combination of e-⁠Residency, blockchain technology, and a deeply engaged community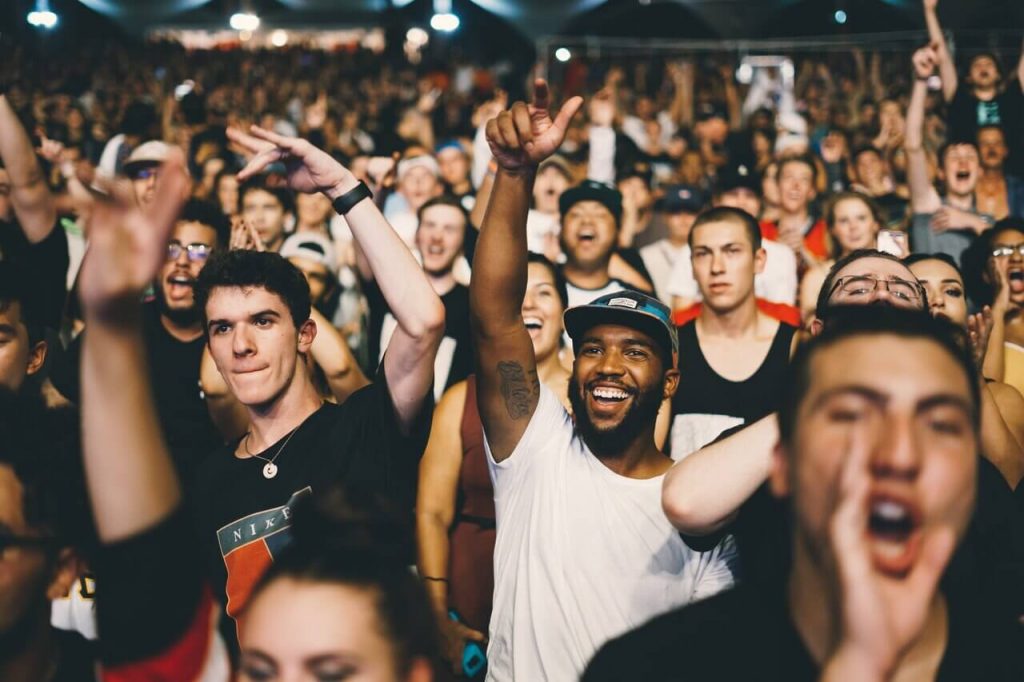 Zlatko Mahic has been involved in mixed martial arts (MMA) in Slovenia for many years. In 2005, he created his first events company, WFC. Back then he saw early potential in Web 2.0 - social media platforms emphasizing community participation and user-generated content. Zlatko recognized the power of these global platforms to bring together a geographically dispersed MMA community of interest online. This was especially the case for those already used to meeting each other at events around the world. Creating a persistent online home for them was the next logical step.
But his native Slovenia wasn't the easiest place to run an innovative business even back then, Zlatko reflected. "Everything was outdated, too many courts, and taxes… I am guerilla style! I just want to be productive — I hate papers, I hate scanning, printing, signing."
Now it's even easier for Slovenians to join e-Residency. Apply online and pick up your digital ID in Ljubljana:
E-⁠Residency was the OG for his MMA community
The emergence of e-⁠Residency of Estonia made immediate sense. Zlatko was one of the first to take advantage of the scheme, back in 2016. Guerilla fighter style, as ever! 
"I just flew to Tallinn, signed, had one meeting with the bank and that was it, I'd opened the company. I rarely speak with the bank or tax authority.
So, business administration became seamless. And Zlatko could focus on expanding his MMA community platform to embrace everything from merchandising to content creation. 
But soon things started changing. A new vision for a decentralized web3 home for the enterprise was emerging. Blockchain could empower direct connections and transactions between community stakeholders, from fighters to fans to content creators. Zlatko adapted, creating MMAON thanks to a chance meeting in Malta.
Igniting the power of fandom through web3
MMAON is a truly fan-centric global hub for MMA. It would not be possible without the power of the distributed ledger and an intrinsic token economy. The promise of web3 is all about driving decision-making and resources to the edges, instead of a centralized authority. But, the business environment to create this new kind of organization is not available everywhere.
A chance meeting at Malta Delta Summit changed everything. And it may not have happened if not for Zlatko's existing e-⁠resident status, experience in the MMA industry, audience of stakeholders, and his unique just-kick-the-door-down-and-do-it approach to life in general.
"I met the owner of [global crypto wallet] OKEX, and we were smoking shisha. And soon we were talking about communities and MMA, and all the possibilities." It needed a radical rethink of the whole business model, to unlock its potential. "I knew with WFC I could do local events, but I couldn't compete with the likes of UFC globally. We're a small fish among the sharks.
"We needed to make it open source, to make it go global. Otherwise, we would be putting a Ferrari engine in a Fiat…"
Zlatko seized the opportunity and built the infrastructure needed for those invested directly in MMAON's success - the fighters and the fans. 
Empowering the frontline fighters and fans in his MMA community
"It's like a gold rush now, in blockchain," he explained. "And I am making the shovels, and sharing those shovels out with everyone — with the fighters, the promoters, the fans and the sponsors.
"It's giving the fighters direct control of monetization and their growth. It's all real and on the blockchain — instead of collecting likes from fake people on Twitter and Instagram, we have [know-your-customer verified] KYC users."
The direct transactional connection supports new payment routes, such as tipping players — which could not be done before.
"You go in a taxi, or to the hairdresser, you leave a tip wherever you go. But there was no pathway to tipping in sport before." 
"Fighters are entrepreneurs, they get paid only when they work," Zlatko explained. "They don't have a salary like football players. They get paid only when they are in the cage, which might be just a few times a year. And then if he's injured or has COVID and can't fight, he's not earning."
Through MMAON, players have indirect routes to engage with their fans between fights. They can build up their fandom, merchandising and content, while receiving direct rewards and inspiring new modes of content creation.
"Our biggest task right now is education," Zlatko confided. The sheer potential of the platform is one of the most difficult things for new entrants to grasp. "The platform is just the operating rails, and everything is about the users, the fans. They can post and sell their pictures. We will have a marketplace where they can sell unique merchandise, NFTs, whatever. And other fans can buy directly from them."
Estonia: the right environment for web3 collaboration
It's all made possible by Estonia's digital business environment. And e-⁠Residency enables the MMAON team to collaborate globally in an appropriately regulated environment. 
Zlatko originally formed his company with LeapIN (now Xolo). With the most recent regulatory changes for crypto businesses in Estonia, he turned to 1Office. Zlatko is happy that the tightened Estonian regulatory framework for crypto businesses has deterred potential bad actors in the blockchain space. This makes it easy for him to collaborate and operate his global business in a transparent and effective way.
So despite entreaties from his native Slovenia, he's sticking with e-⁠Residency and location-independent operations. "In Estonia there are people who have deep knowledge of business and crypto, and can see the long vision. We haven't even taken the full potential of web2, before we talk about everything we can do with metaverses and web3. It's like Elon Musk talking about living on Mars. You have to get the infrastructure right first and build the engines."
The most important thing remains the digitally native environment of Estonia. This will empower Zlatko to stay at the forefront of what is possible, whatever the regulatory or technological environment.
Do something, make something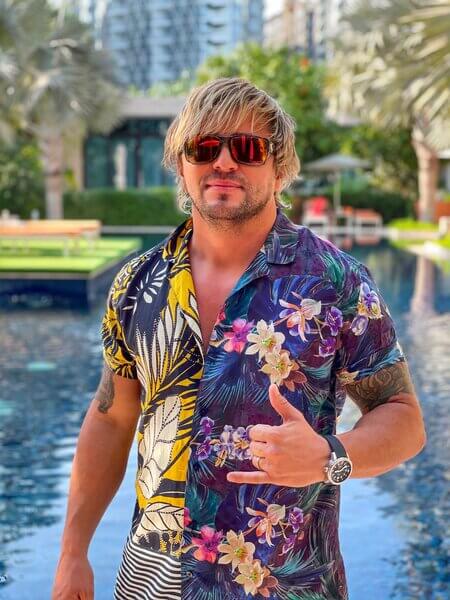 Zlatko says anyone can be a direct actor or a creator in their chosen sphere of influence. It's the most exciting time to be alive, innovating, and developing in the business paradigm of the future.
"I tell my kids, don't waste time playing games, or watching other people on YouTube. You do something, make something. 
We look forward to seeing what Zlatko and MMAON create for the global MMA community of fans in the future. Being at the forefront of what is possible in a blockchain-driven edge-centric distributed community of interest is worth watching. 
For the e-Residency community, the success of MMAON operating in Estonia is something we can all be a fan of. Zlatko is not just charting new territory for entrepreneurs. He is also showing what's possible for e-resident businesses in the metaverse.