The digital nomad lifestyle is a great way to meet people. Here is your complete guide to finding digital nomad friends with top tips from long-time nomad Nata Kostenko.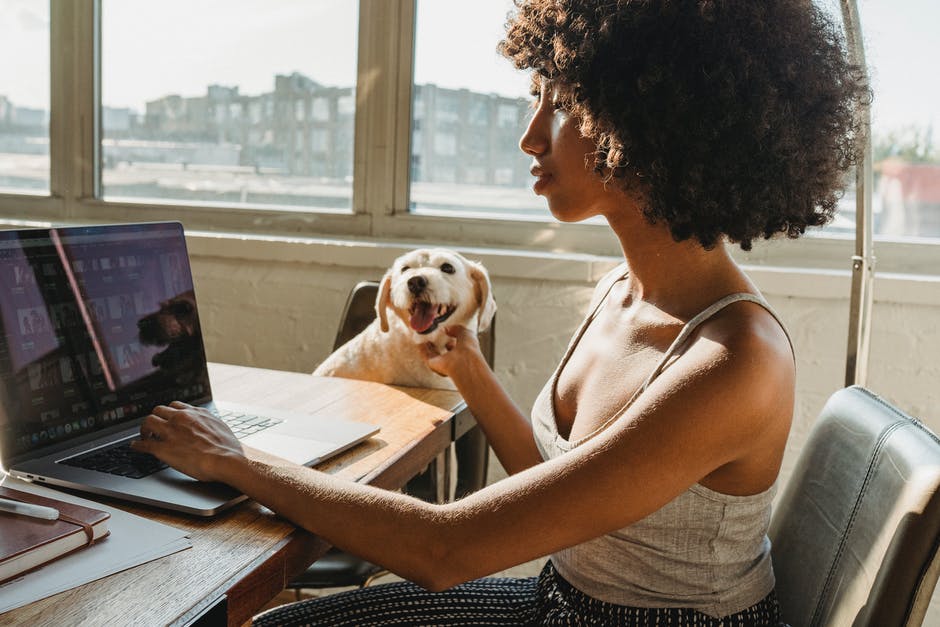 The digital nomad lifestyle is a great way to meet people from all over the world. As soon as you arrive in a new country, you have the opportunity to meet locals, expats, tourists and of course other digital nomads.
As a digital nomad, you can create friendships with people you otherwise would never have met if you stayed home. If you're a fan of learning about different cultures, languages, and ways of life, your new friends are a great source of information and experience.
But what is the best way to find new friends when travelling? Long time digital nomad Nata Kostenko has travelled all over the world and learned a thing or two about connecting with people along the way. In this article, she shares with us some of her top tips.
How to make digital nomad friends
Nata Kostenko is a design and operations professional with a soft spot for information architecture. She also happens to be a well-travelled digital nomad with tried and tested strategies for making friends in any place. Connect with Nata on LinkedIn.
On the question of how to make digital nomad friends, Kostenko says the answer lies in good preparation and knowing yourself. Her three big tips are:
Don't underestimate the power of eye contact
Maximise your opportunities to meet people
Learn how to make small talk
Extroverts might find some of this comes naturally. Introverts might need to get out of their comfort zone.
"When approaching someone in a cafe or reaching out on LinkedIn, just remember – it's more than likely they're looking for human connection too."
It's also important to note here that digital nomads don't only have to have digital nomad friends. They can have locals as friends. Or tourists even, people who don't consider themselves to be nomads but happen to be in the same geographical position.
It's important also to bond with people from your country as they are living through similar experiences and can relate more to how it is for you. Or of similar backgrounds – say, Ukrainians and Turkish both find it hard to get visas, and bonding happens over that.
Connect over shared experiences
Digital nomads share a lot of experiences on the road. Whether it's staying in coliving hubs, working in cafes, or taking flights to far flung places. This provides so many opportunities to connect.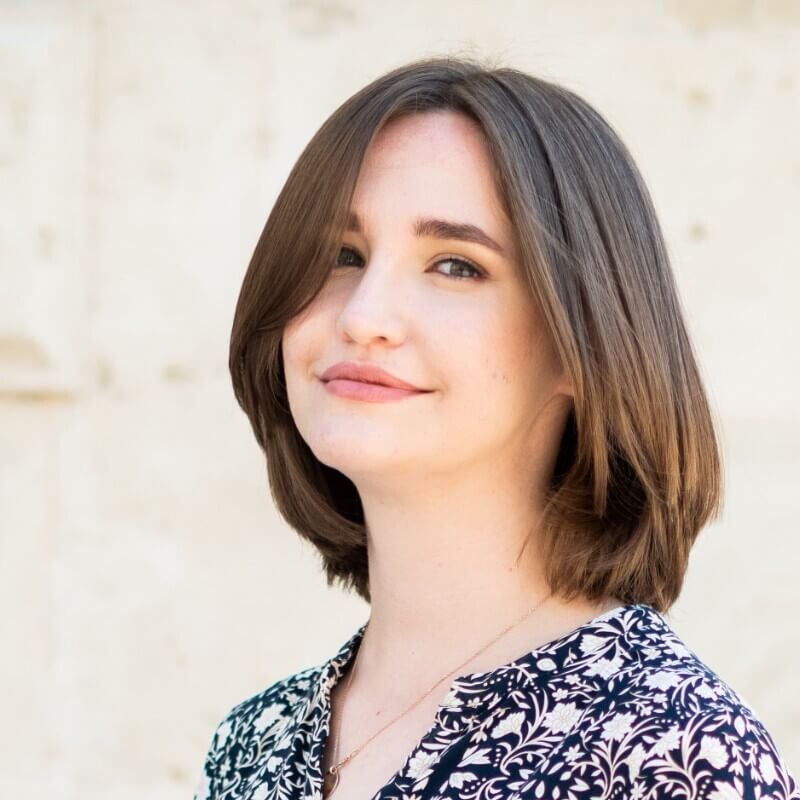 Kostenko's number one tip is, "don't underestimate the power of eye contact". Share a glance and smile with another traveller if you're both affected by a flight delay. You never know if such a small gesture could lead to a long term friendship. She once started talking to a fellow passenger on a flight to Fiji and found out they shared a birthday! They stayed in touch and caught up a few years later in Berlin.
Kostenko's other tip is to maximise opportunities to meet people. Choose the ridesharing option in your Uber. Stay in a private room in a local's AirBNB or try couchsurfing and connect with your hosts.
"A nice way to break the ice is to bring them a small gift from your home country or culture. They might be more willing to show you something local too, like taking you to a local concert or teaching you a unique craft."
If you prefer to stay in a coworking or coliving hub, choose one with a common kitchen. This way you will naturally meet people. Attend organised events at these spaces too and take any opportunity to share your own skills and experiences.
Bond with digital nomads over hobbies
Do you like running in the mornings? Are you passionate about yoga?
No matter where you are in the world, hobbies are a guaranteed way to meet like-minded people who share an interest in the same things as you.
Whatever your passion is, you'll be sure to meet people with whom you can connect. A great way to find interesting local hobbies and events to attend is to use the AirBnB experiences feature. Try out local hobbies – from tango dancing in Argentina to tile making in Portugal. When you go on excursions or guided tours, make sure to chat with the guides and other people on the tours. You might find a friend for life!
But wait. I hear you asking 'it's all well and good to increase the people I interact with. But how do I go from smiling at them to actually connecting person-to-person?'
Learn how to make small talk
Kostenko's third big tip is learning how to make small talk. Her advice is to come up with some go-to conversation starters or things to bond over. As a self-proclaimed introvert, Kostenko says this approach has worked wonderfully for her wherever she happens to be.
Coffee aficionado Kostenko has had particular success at meeting people in "third wave" coffee places. You know – those places with their own roaster, fair-trade beans from Costa Rica and Kenya, and an incredible array of gadgets for making the perfect cup of coffee. She has bonded with new friends over coffee beans, preparation and methods.
Become a regular at your local cafe or bar and you too might score an invite to coffee tastings or product launches. Even if you don't have a clue about coffee beans, baristas will be passionate to tell you more.
Kostenko's Go-To List of conversation starters
As a digital nomad, you'll be no stranger to waiting around or standing in queues. Use this as an opportunity to chat to those around you about whatever it is you're waiting for. Maybe it's a queue to get into a concert – find out if they're a fan! Or it could be a line for a ferry from the mainland to a distant island – ask them if they have been before and if they have any tips!
Hear someone speak in your language? Approach them! What's the worst thing that can happen?
Watch out for similar traits or things in common to comment on and break the ice, e.g. foggy glasses in Winter, funky pink hair colour.
Like dogs? Generally, people love talking about their furry children so a well-placed compliment could be the first step to firm friendship.
If they are using a cool laptop stand or have some stickers on their laptop you recognise, don't be afraid to say it.
Does the place you're working in have an interesting wifi password? Ask why. Maybe you'll learn something about the venue or its staff.
Use social media to meet new people
Most people associate social media with being toxic for our wellbeing, but what if it could actually help? What if social media could make it easier for you to meet new people?
Research suggests that social media doesn't have to be negative. In fact, it might be the solution to finding friends in your local area!
A great way to reach out to people online is to start a discussion about a certain place or area and ask for recommendations. For all you know, one of your followers knows someone nearby to meet up with. Plus, you might discover a cool new restaurant to try out some delicious food.
Reach out on LinkedIn. Add people in the location prior to the trip to connect with them or post about your movements ahead of time. Then follow up and meet in-person once you're there.
Social platforms have event features which prove useful for digital nomads too. Look up events in your location to find gatherings, concerts or experiences unique to the local culture.
Facebook groups for local expats can be a gold mine. If you're a woman travelling solo, the Girls gone International Facebook group is a great way to find connections.
Create your own virtual or in-person coworking space
Working from anywhere means you don't have to show up at an office every day and commute to work which can be liberating. That being said, renting a coworking space could help you meet more people.
Many digital nomad families have formed due to chance meetings at coworking spaces as it is one of the only places you're guaranteed to meet people like you.
Alternatively, you can also join online chat forums with other digital nomads.
However, if you're missing your family, why not organise a family zoom call or set a specific time of the week to catch up with friends back home. Or even a virtual coworking space? This can help cure your loneliness while you're trying to make new friends.
Join e-Residency's community of 90,000 friends
A wise e-resident once said that he's never met another e-resident he couldn't have a drink with. And with many of the 90,000 e-residents living the digital nomad lifestyle, joining the programme might be a great way to meet like-minded people.
Start the conversation with them already here or read more about the benefits on our website.
It's ok to be by yourself
For some people, meeting new friends is a difficult prospect. Maybe you're an introvert who finds it hard to make the first move or you find that you're the newcomer in a place full of old friends. As a digital nomad, these scenarios are almost destined.
Solo travel and work can be amazing, but also isolating. It's not easy deciding to live far away from family, friends, and everything you know. You need to constantly adapt and learn new ways to get through life, including how to meet new friends.
So before we conclude, it's important to recognize that at times while living the digital nomad lifestyle, you'll be on your own. You might even feel lonely. And this is totally ok.
Build your business with love
There's no denying that travelling can be stressful. So, making digital nomad friends is crucial to have a support system and some fun when you close your laptop for the day.
Travelling entrepreneurs might find like-minded people while on the road too. When running a business, everyone needs a little help sometimes.
The good news is – e-Residency is here to help! We support digital nomad entrepreneurs to start and run a company at just a click away. If you need support with taxes or setting up your business, then reach out to e-Residency for some advice. Now, you have everything you need to lead the best digital nomad life.
If you're looking for expert tips for organising a remote business, then get in contact today so you can spend more time meeting people and making connections!