The latest information on travel to Estonia and card pickup
E-Residency is happy to report some news about loosening travel restrictions to Estonia for residents of countries in the EU, the Schengen Area, and the UK. This has some positive implications for e-residents residing in these countries.
This article also covers a few other updates, including in relation to webinars, the e-Residency community volunteer page, and some health reminders when travelling.
Travel update
The COVID-19 Emergency Situation in Estonia ended on 17 May 2020. Since then, the Estonian Government has slowly begun loosening regulations to limit the spread of the virus in Estonia, including in relation to rules affecting the travel, tourism, hospitality, and event sectors.
Since 15 May, the governments of Estonia, Latvia and Lithuania have opened their internal borders and allowed free movement for their citizens and residents, creating what became known as the Baltic travel bubble.
Since 1 June, Estonia has allowed residents from countries from the EU, the Schengen Area and the UK who are showing no symptoms of COVID-19 to travel to Estonia. If the person is travelling from a country where the reported COVID-19 infection rate is less than 15 people in 100,000 on average for a 14 day period, that person can enter Estonia without having to quarantine. As at the time of writing these countries included: Austria, Bulgaria, the Czech Republic, Croatia, Cyprus, Denmark, Finland, France, Germany, Greece, Hungary, Iceland, Italy, Latvia, Liechtenstein, Lithuania, Luxembourg, the Netherlands, Norway, Poland, Romania, Slovakia, Slovenia, and Switzerland.
People travelling from countries in the EU, Schengen Area, and the UK where the infection rate is over 15 people per 100,000 on average for a 14 day period can travel to Estonia but will be required to quarantine for two weeks. These currently include: Belgium, Ireland, Malta, Portugal, Spain, Sweden, and the UK.
Countries can be added or removed from the 'no quarantine list' depending on their infection rate, so it is recommended to check your country's reported infection rate before planning any travel.
For citizens and permanent residents from other countries outside the Schengen Area, travel is still restricted to Estonia. You can find continuously updated information on travel to Estonia here.
A number of other regulations put in place by the Estonian Government to contain the spread of COVID-19 have been lifted, including extending the opening times of bars and restaurants past 10 pm, allowing outdoor sports events to take place, and reopening cinemas, museums, and other public spaces. Comprehensive information and FAQs are available on this Government of Estonia web page.
Implications for e-residents
The loosening of travel regulations for people from the EU, Schengen Zone, and the UK has positive implications for being able to travel to Estonia for the purposes of tourism, business, banking/KYC needs, and card pickup.
Before making plans to travel, we strongly recommend regularly checking the official travel guidance of your own Government and the Estonian Government as the situation may change at any point.
Card Pickup
The majority of Estonian Embassies and other pickup locations across the world remain open for e-residents to pick up their e-Residency kit.
With the loosening of travel to Estonia for the countries specified above, the option of picking up your card here is also possible. This means that if you apply for e-Residency now and reside in the EU, Schengen Area, or the UK, you have the additional option of picking up your card in Estonia from a Police and Board Guard office here.
For people living outside the EU, Schengen Area, or the UK, travel to Estonia remains restricted and so e-residents who need to pick up their cards must do so at their nearest Embassy or other pickup location.
It is still the case that if you are unable to collect the e-Residency card from the Estonian Embassy or other pickup location specified in your application within the usual six month period, you can directly contact the Embassy or pickup location to make a request to extend this period. The extension will not be done automatically. The contact information for all pickup locations can be found here. For more information or if you would like to see if you can change your chosen pickup location, please contact the Ministry of Foreign Affairs at konsul@mfa.ee.
Business banking
E-residents residing in the accepted countries in the EU, Schengen Area, or the UK can also travel to Estonia to comply with necessary KYC requirements to open a business banking account with LHV. Learn about setting up a business bank account in Estonia at the e-Residency Knowledge Base and find out how to make a pre-application online at the LHV website.
Business travel
It is also possible for people from the EU, Schengen Area, and UK to travel to Estonia on business and to attend conferences. For example, to attend Latitude59 in Tallinn from 27–28 August.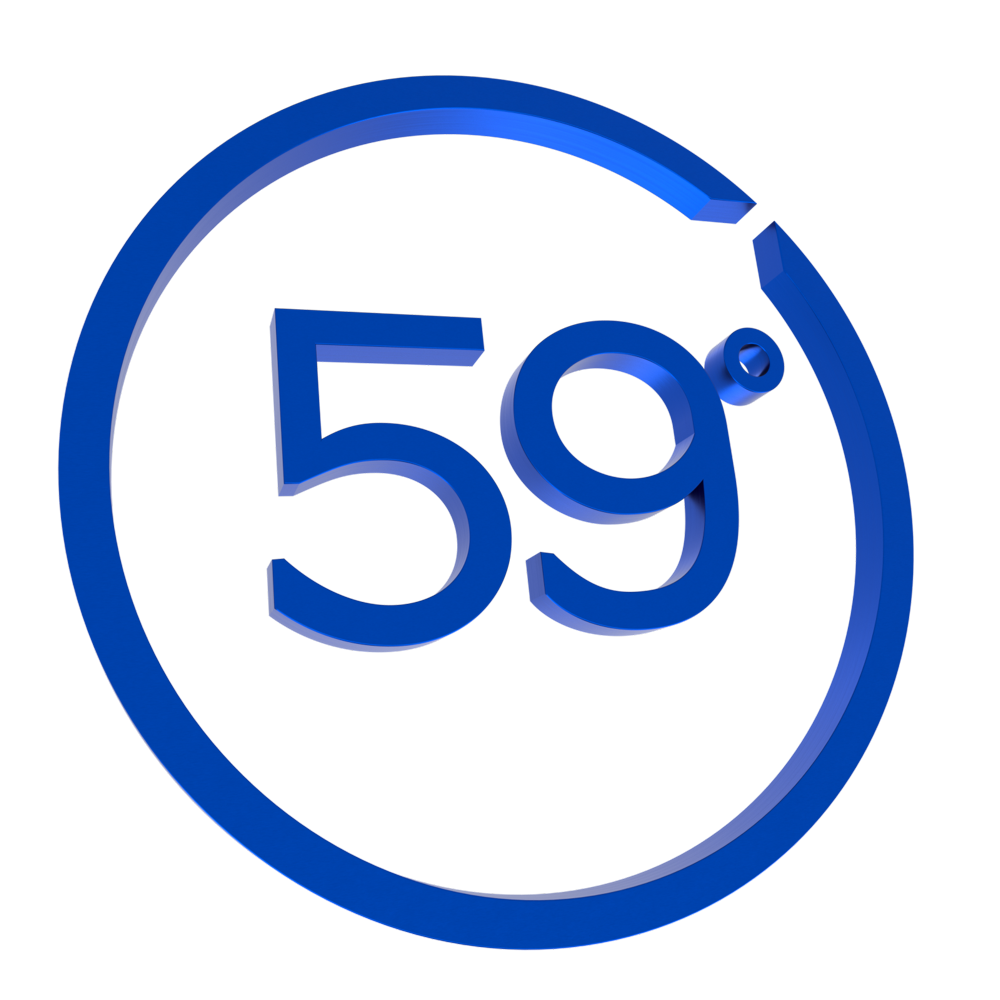 Latitude59 | Latitude59
Latitude59 is small by design. We like the cosy festival vibe. But there's more to it. Entrepreneurship and digital technology aren't limited to startups. They matter in society and governance.Latitude59 2021 takes place on Thursday and Friday, 27 and 28 May 2021 in Tallinn, Estonia at the Kultuurik…
Update on Coronavirus situation in Estonia
Like the rest of the world, the coronavirus pandemic has proven to be a major nationwide challenge for Estonia. But in the last few weeks, the number of infected people has dropped drastically and the situation appears to be under control, according to the Government.
As at 1 June 2020, a total of 84,157 first time tests have been carried out in Estonia, of which 1,870 (2.2%) have been positive for the virus. There was only one new reported case in the last 24 hours and it is estimated that 87 cases remain active across the country. Sadly, 68 people have died from the virus.
More detailed statistics are available for Estonia on the Koroonakaart webpage.
An important health reminder when travelling
A friendly reminder of tips to stay healthy during the coronavirus (COVID-19) pandemic, which are especially important for th
ose of you who decide to travel again. We're all in this together and it's important we can trust each other individually to maintain health etiquette and social rules to keep infection rates down across society.
If you are planning to visit Estonia, please be aware of the rules in place to limit the spread of COVID-19 here. The main rule to be aware of is the '2+2 rule', i.e. maintain at least two metre distance from other people in public places and limit groups to two people. Public places include shops and shopping centres, restaurants, museums, bars, sporting events, cinemas, beaches, promenades, parks, streets, hiking trails, etc. The two person limit does not apply to families or people performing public tasks.
For more information about travelling to Estonia in the time of corona, please refer to the Visit Estonia website.
Otherwise, it is important to:
Maintain good hygiene: wash your hands frequently and thoroughly with soap and water or an alcohol-based sanitiser, avoid touching your eyes, nose, and mouth, and sneeze into a tissue or your elbow/sleeve;
Keep physical distance of at least two metres from others where possible. Avoid physical contact when greeting other people;
If you feel unwell, stay home and definitely don't travel to avoid infecting others. If you have a fever, cough and difficulty breathing, seek medical attention and call in advance; and
Look after the most vulnerable in society: the elderly, people with underlying conditions that compromise their immune systems, and people who may need extra support when self-isolating.
Follow the directions of your local health authority. And keep up-to-date with the latest information on the pandemic from the World Health Organisation.
Webinars
In June we are hosting a series of webinars, including one on 3 June in Turkish on how e-Residency is useful for people living in Turkey and another on 10 June in collaboration with e-Residency Hub and Transferwise on running an online business. Visit our Events Calendar to see the full list.
Also check out our back catalogue of webinars and other informative videos at our newly created dedicated webpage.
e-Residency webinar recordings and tutorial videos | e-Residency
Here you can find our webinar recordings and tutorial videos. Select the topic your are looking for from the list below or browse through the page.
E-residents supporting each other
During COVID-19, e-Residency debuted the Community Support platform to help facilitate our community of 70,000-strong e-residents to connect and get through the COVID-19 pandemic together. On the platform, e-residents can both request support from the community and offer up their skills or services to help others.
Visit the e-Residency Community Support platform and be inspired by the multitude of offers of support from our e-resident community, from advice on international taxes and insurance, to relaxing yoga sessions, and brand consulting.
Updates will continue as long as e-residents are affected by covid
The e-Residency team continues to follow the coronavirus situation closely and will update the community regularly with all relevant information we have to hand as often as is needed. If you require urgent assistance, please contact our support team here and we will respond as soon as we can.