september fests 2022: e-⁠Residency in germany
E-⁠Residency is heading to Deutschland and we'd be delighted to meet up with you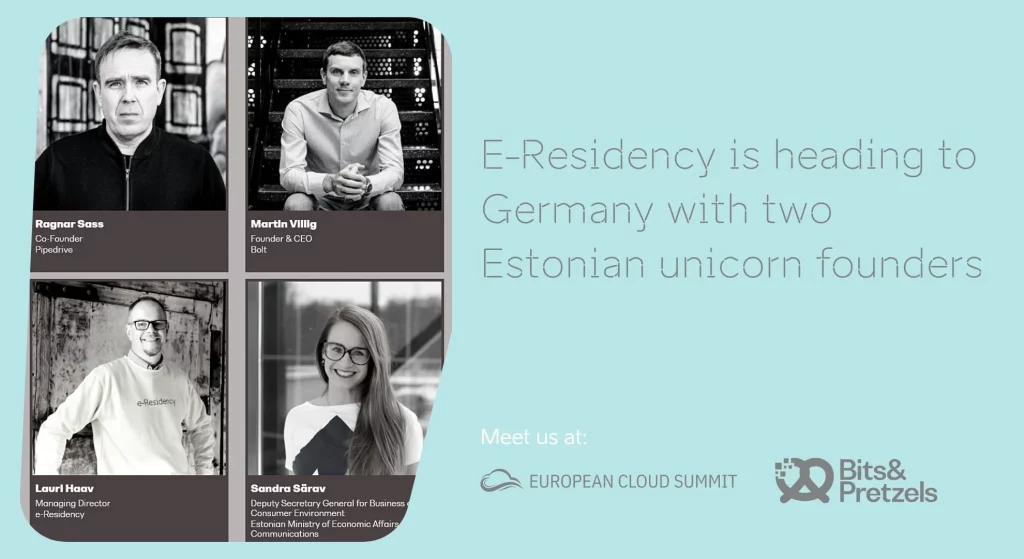 What does autumn bring to Germany? Well, there is the world-famous Oktoberfest, of course. And this month, e-⁠Residency is coming too. 
Calling all German start-ups, SMEs, and freelancers. Your e-⁠Residency digital ID is a passport to myriad benefits. Starting a company 100% online, digitally signing documents and transactions, and managing any business admin online, just became a whole lot easier.
Estonia is the EU leader in starting and running a digital business. State-of-the-art online banking services are mere fingertips away. With the digital access you get with e-⁠Residency, red tape is conspicuous by its absence.
Intrigued? Well, we're coming to Germany in late September! Feel free to introduce yourselves at a trio of events in Mainz and Munich to discover more. 
1. E-⁠Residency Munich Meetup
The MC is e-Residency's MD, Lauri Haav, who will preside over a fantastic panel discussion.
"Breaking World Records: How Estonia is Empowering Entrepreneurs Globally" will see a fantastic four take centre stage. Sign.online Co-Founder, Dominik Panosch, became a World Record holder in June 2022 when he incorporated his company in a mere 15 minutes and 33 seconds. Dominik will be joined by Kadri Kaasik, Co-Founder of Silva Hunt OÜ, e-Residency Hub Founder Martin Lään, and Katrin Vaga, Head of PR at e-⁠Residency.
Networking, drinks, and snacks will conclude the evening's proceedings.
2. E-⁠Residency at Bits & Pretzels
Munich also hosts the founders' festival Bits & Pretzels from Sunday, 25 September to Tuesday 27th. This sellout event unites 5,000 company creators, investors, and startup aficionados at the swish lakeside ICM complex.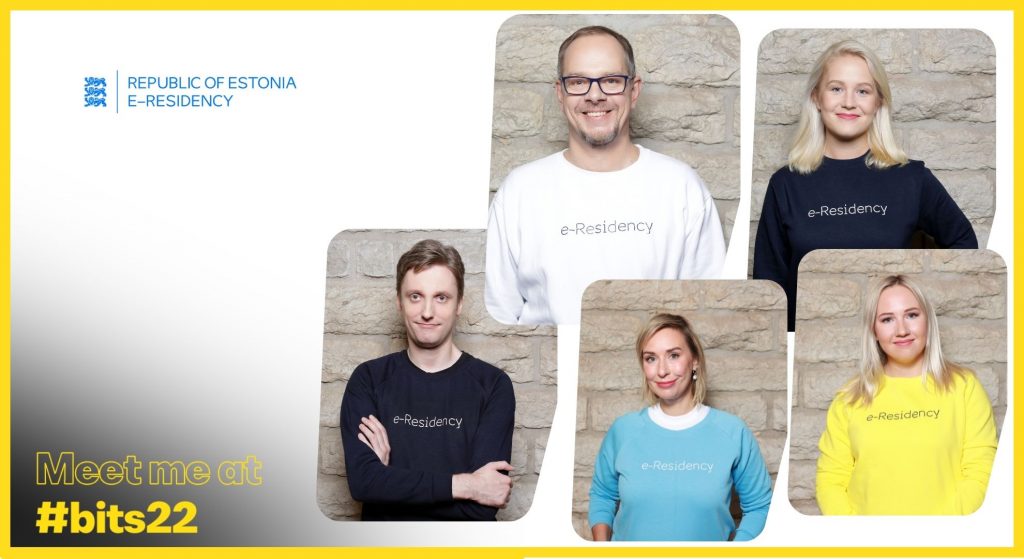 As a warm-up, e-Residency will host an online Masterclass. This will be followed by an in-person workshop. Also involved will be Lauri Haav, Dominik Panosch, and international tax lawyer Andra Larin, Founder of Priolaunch. E-⁠Residency team members will be manning our booth at Bits & Pretzel for the whole festival so don't be shy! Come and say hi and ask your questions in-person.
Heavyweight Speakers on the main Bits & Pretzel stage include actor, environmentalist, and erstwhile Governor of California, Arnold Schwarzenegger, and e-Residency's Lauri Haav. Joining Lauri on stage are two Estonian unicorn founders, Martin Villig of Bolt, and Ragnar Sass of Pipedrive. Sandra Särav from the Estonian Ministry of Economic Affairs and Communications will moderate their fascinating conversation about the secrets to Estonia's unicorn success.
3. E-⁠Residency at European Cloud Summit
Last but not least, on Tuesday, 27 September, e-Residency will be appearing bright and early at Europe's leading cloud business and technology event, European Cloud Summit, in Mainz.
Lauri will help deliver one of the three inspiring Keynotes on e-governance and leveraging the Cloud to improve well-being and build a safe e-services ecosystem. Fellow presenter Damir Tomicic, Chief Financial Officer at Axinom will share a case study to show how e-Residency has accelerated Axinom's development as a provider of content-first platforms for media, aerospace, and mobility industries. Register here.
Choose your date in Deutschland!