From South America to Northern Europe, the future of borderless business is here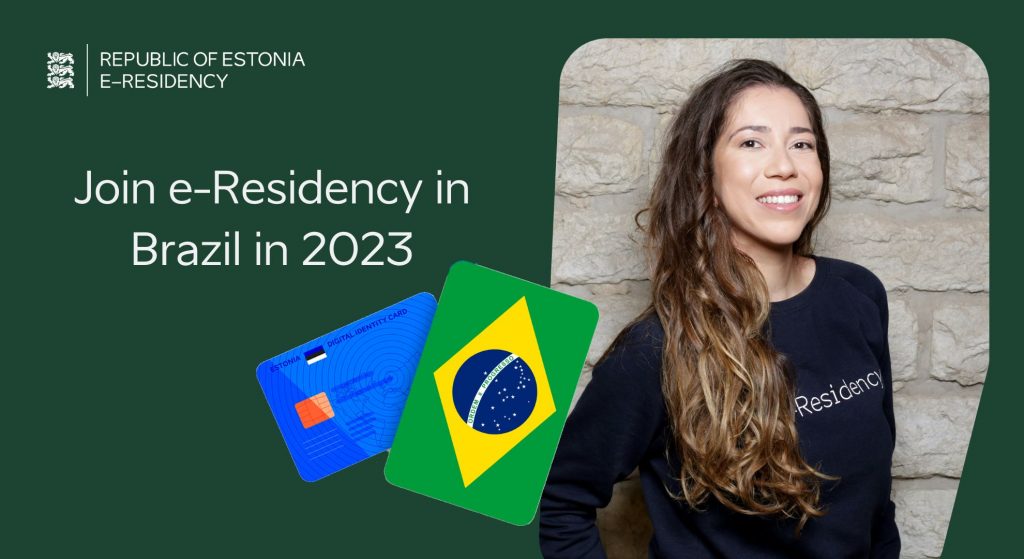 One small step from São Paulo to the EU
Brazil and Estonia may look like they're on opposite sides of the world. But with an EU trading entity, you can attract foreign investment and European funding, whether you want to operate entirely from Brazil as a solopreneur, grow the next digital unicorn, or even move to Estonia.
Estonian startups signed 61 financing deals for €1.2 billion in the first half of 2022, and Estonian startups generated €1.5 billion in revenue in the third quarter of 2022. For Brazilians who are seeking a doorway into the European commercial ecosystem, Estonian e-Residency is the fastest and most accessible way to get started. Soon you too could be pitching for international investments, eligible for funds at EU level, and contracting digitally all over the world. And you don't even need to leave Brazil.
Access EU business infrastructure with no intermediary
Since 2014, the pioneering e-Residency programme has made it possible for 100,000 entrepreneurs from all over the planet to open a fully functional EU-based private limited company in Estonia, and become part of this most vibrant international tech innovation movement.
Over 1000 of these virtual Estonians are Brazilian, a third of whom have joined the club since the opening of a new e-Residency collection point in São Paulo in 2021. So while Estonia might be far away on the map, you can now open your business there without even leaving Brazil!
Once you've collected your e-Residency digital identity kit, you can register your fully functional new business in Estonia in under an hour, and you can easily internationalise your product and company.
E-residents from all over the world find the streamlined business infrastructure and minimal admin refreshing and simple to navigate. It's often a breath of fresh air compared to their native experiences. This is all thanks to the digital identity database that every Estonian is part of from birth, simplifying interactions with a vast range of statutory and commercial systems, via secure public-private key encryption.
And to make things even easier in 2023, Estonia is coming to meet you in Brazil!
Learn more about e-Residency in Brazil at our upcoming events
Native Brazilian Taiz Coe is coming back to her roots to host six events, which will answer all your questions.
You can join us:
They're free, but please secure your ticket early for these popular events.
At each seminar, Taiz and her fellow e-Residency delegates will share the details of exactly how Brazilian nationals can apply for and obtain Estonian e-Residency, then open a location-independent private limited company in the EU's tech powerhouse.
They will be accompanied by Startup Estonia, a government initiative focused on supporting the nation's startup ecosystem, uniting community, technology, and regulatory frameworks, all designed to uplift the startup community and empower it for success.
As well as enjoying networking opportunities and refreshments besides the official presentations from e-Residency and Startup Estonia, you'll also hear from legal experts who can help you navigate cross border complexities and compliance matters that might affect your business plans.
And finally, you'll hear directly from Brazilian e-Residents who have already made it happen — entrepreneurs who have used the tools on offer to create successful European businesses. People like Karen Ordones, whose edtech platform raised over €7m in 5 years, and Thomas Dobereiner, cofounder of NOBE, who raised €2m in his first year – after opening his company on a bar table!
So whether you're wondering about a move to another hemisphere or simply curious about the potential benefits of e-Residency, take advantage of this series of events to get all your questions answered.
In business as in life, success inspires success. So, build your network, ask questions, and make contacts, as you hear from those who have been there and done it already. These sessions will supercharge your business success plans for 2023.