estonian e-⁠Residency community reaches 100,000 members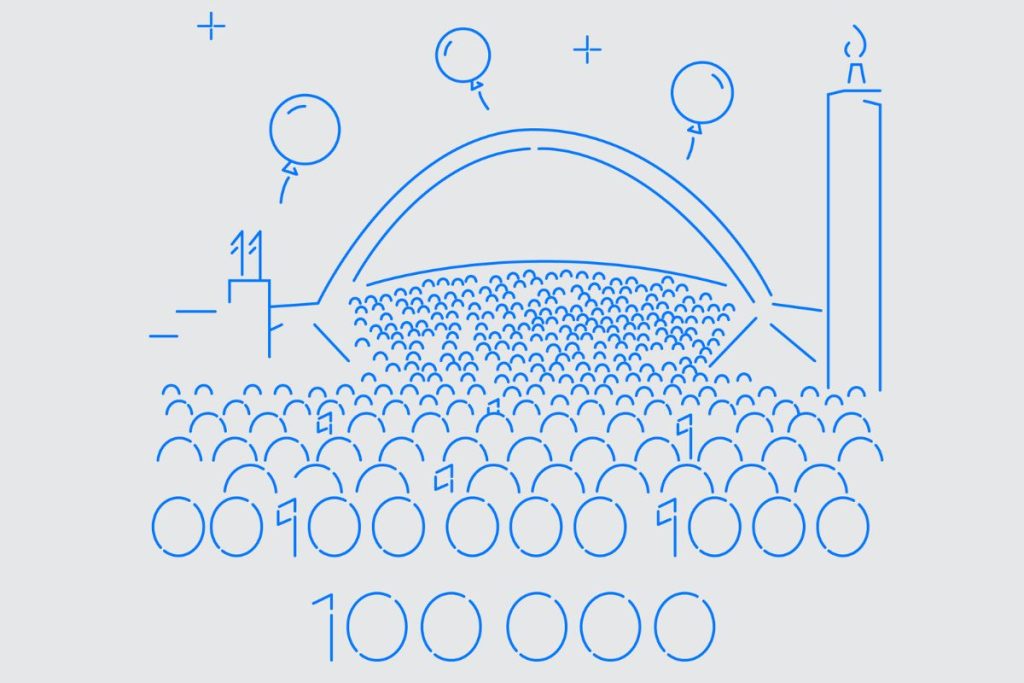 Press Release 22.02.2023: Earlier this week, the Estonian Police and Border Guard Board issued the 100,000th e-⁠Residency ID card since the launch of the programme in December 2014. The unique Government programme has empowered global entrepreneurs by giving them a unique opportunity to establish and run a borderless EU company 100% online no matter their location. for eight years In total. Estonia boasts e-⁠residents from 176 countries around the world.
According to Lauri Haav, Managing Director of e-Residency, the timing of this milestone is a wonderful surprise – the 100,000th e-resident is joining the community merely days before the country's 105th Independence Day on February 24. "Estonia is known for singing revolution back on 1990 and figuratively speaking, with 100,000 global e-residents we could organise a next song festival. On the eve of our Independence Day, we are very proud that 100,000 e-residents make up unique global diaspora of Estonia, the only digital society in the world. It is heart-warming to know that we have such a valuable connection with the community of global remote entrepreneurs and digital trendsetters," commented Haav.
Through the years, e-Residency programme has generated over 150 million euros of state revenue in taxes and state fees. However, the benefits for Estonia are not only financial. "We consider all our e-residents, wherever they are in the world, to be our ambassadors. They spread information about Estonia in their networks and share our digital know-how in other parts of the world, thereby boosting Estonia's image and influence as an innovative digital nation," explained Haav.
Haav also noted that, although there is still room for improvement in terms of customer experience, the programme's international Net Promoter Score stood at 64 in 2022. This result is close to the world's top level and also the highest in the programme's history, confirming its excellent reputation amongst the growing community of e-⁠residents.
On 1 December 2014, British journalist Edward Lucas became the first person ever to be issued the e-⁠resident digital ID by the Estonian Government. Lucas, who at the time served as the senior editor at The Economist, has been a great proponent of Estonia's liberal market economy through the years. Lucas, acknowledged security expert, currently writes for prominent international publications, and serves as a senior fellow at the European Centre for Policy Analysis (CEPA). In 2021, he was selected as a prospective parliamentary candidate for the Liberal Democrats in the UK.
"I am delighted to see how many people have become e-⁠residents since I was granted the status. As a secure digital state, Estonia remains several steps ahead of other countries. The e-⁠Residency programme has made a tremendous contribution to Estonia's international reputation, boosting the country's brand value and enhancing its security, particularly in today's circumstances. Keep up the good work!" said Lucas, sending a greeting to Estonians and e-⁠residents on the occasion of the community reaching 100,000 members.
According to a recent survey conducted by Norstat, 75% of Estonians are proud to live in a country that is considered one of the most advanced digital societies in the world, and e-⁠Residency is seen as a major contributor to that global image. For example, 74% believe that e-⁠Residency helps introduce Estonia to the world as a digital society, while 73% are of the opinion that this image and increased awareness will also boost foreign investment. Moreover, 83% of respondents indicated that they would like Estonia to be known as a digital innovator also in 30 years' time.
The Estonian e-⁠Residency programme was launched at the end of 2014 with the aim of providing foreign nationals safe access to Estonia's public e-services, while also promoting cross-border entrepreneurship and generating extra revenue for the national budget. Over the years, more than 100,000 people from 176 countries have been granted Estonian e-⁠resident status (excluding re-applications and revoked digital IDs) and registered over 25,000 companies in Estonia.