Estonia is the perfect home for your startup to scale and grow, and e-Residency allows you to manage it remotely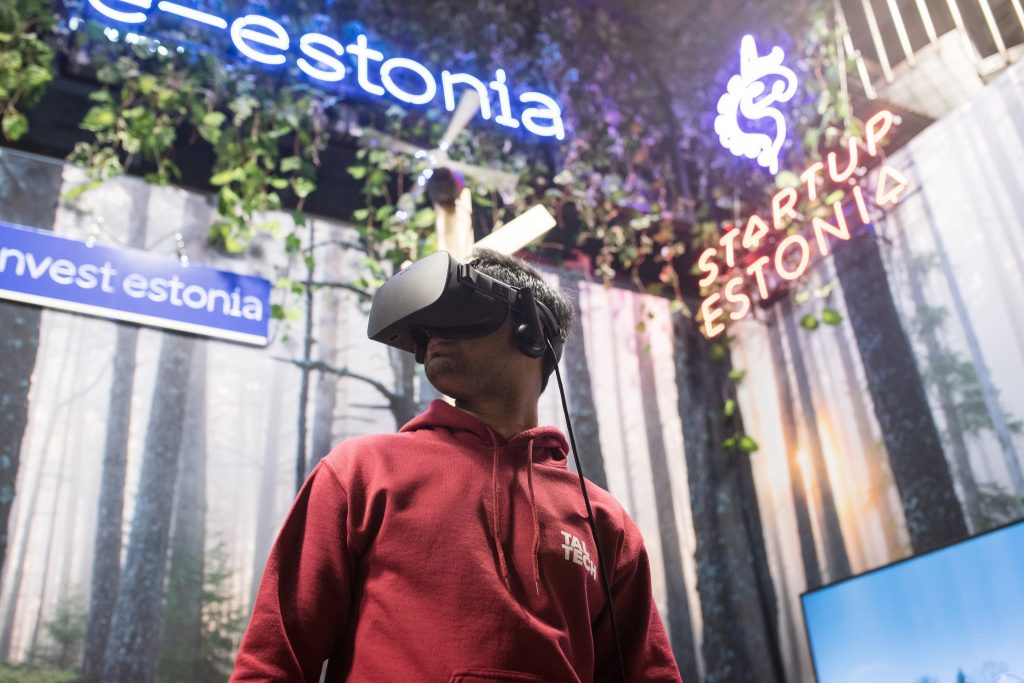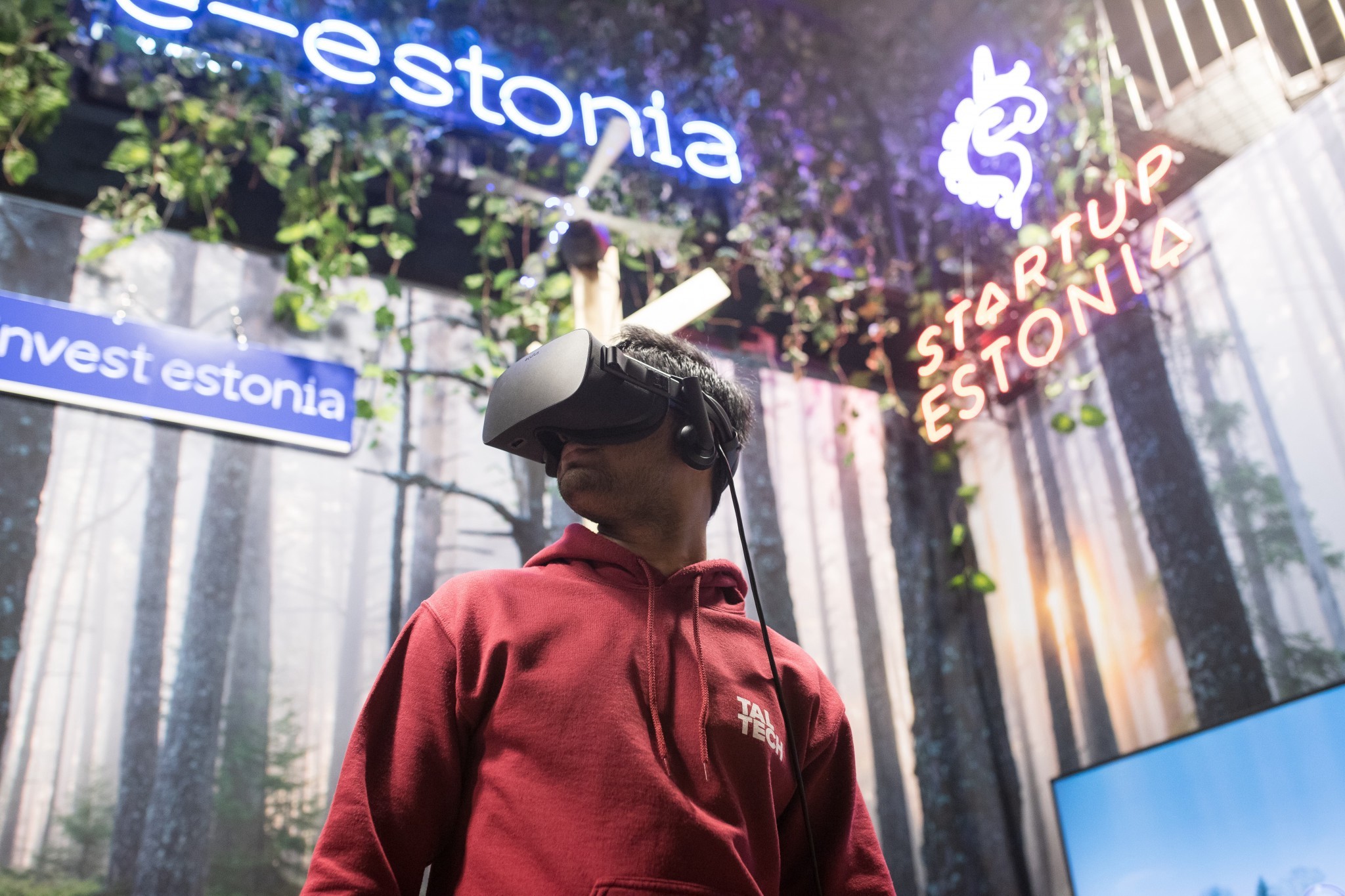 Starting a business is challenging at the best of times, and while the world needs innovation more than ever now, we all face additional constraints on funding and mobility. So in order to become the next Estonian e-Residency success story you need to line up as many positive factors on your side as possible.
Fortunately, e-Residency is part of an ecosystem and culture of startup support, which makes Estonia a unique destination for entrepreneurs from all over the world.
Entrepreneurs like Oliver Gasser, founder of Moduulo, which creates software for automated time and activity tracking and streamlines business administration with the help of voice control and AI tools.
A couple of years ago, Gasser had been struggling with the constraints of starting a business in his native Switzerland: "First of all you need something like €22,000 capital, then work and documents have to be legalised in the business registry, it can take months but,
"In Estonia, it's all online and done in a matter of minutes."
As an e-resident, he was able to manage everything directly with the help of service provider e-Residency Hub, using transparent digital identity tools and secure online authentication, and saving a fortune on professional business services.
Fiscal support for entrepreneurship
The tax regime in Estonia was favourable too, he quickly learned:
"In Estonia you don't pay taxes as long as you don't take money out of your company, so you can really invest and build it up, while in Switzerland as soon as you earn some money you are taxed on it."
This latter approach, common to so many jurisdictions, makes starting a business so personally risky at any time, that even the most courageous entrepreneur can see their dreams unrealised, or stifled in the earliest days of exploring product-market fit.
NB: as an e-resident, please be aware that income generated by your Estonian company may be considered taxable corporate income by tax authorities in other countries (e.g. if they consider a permanent establishment has formed due to the effective management of your company occurring where you live). E-Residency does not provide a tax residency or exempt you from the tax regimes of other countries. Read more on the e-Residency Knowledge Base here.
And the embedding of this innovative enterprising spirit at the highest level, as indicated by fiscal policy, is a powerful signal about the startup mindset which forms an intrinsic part of e-Estonia — which Gasser observed in person when he attended sTARTUp Day business festival in Tartu, and encountered genuine interest and enthusiasm from the community of entrepreneurs.
It was there he connected with the Startup Wiseguys accelerator programme, which not only propelled Moduulo to new heights, but ultimately led Gasser to relocate to Tallinn, exchanging e-Residency for physical residency in Estonia in 2019. Being part of the Estonian business ecosystem and startup community, was essential in getting this nomination, which was: "like an amazing, really tough MBA for start-ups, concentrated into 4 months, meeting over a hundred investors and mentors — an excellent way to really focus your mind on how to build and grow a startup."
Now, Gasser is all-in on Estonia, studying the language and making plans to settle permanently with his partner, and take advantage of all the enthusiasm and energy of the culture which supports growth and innovation.
By consciously constructing a national identity oriented around innovation, creativity, and entrepreneurship, Estonia's startup mindset is culturally embedded in its comprehensive ecosystem of support and expertise.
Startup Estonia
Startup Estonia is a Government-funded initiative which co-ordinates the network of startups, incubators, accelerators, and private and public funding opportunities, as well as Estonia's Startup Visa, to strengthen and unite the ecosystem. Since their inception in 2015, the number of startups in the country has grown from 200–300 to over 1100, as Marketing & Partnerships Lead Sander Sillavee explained: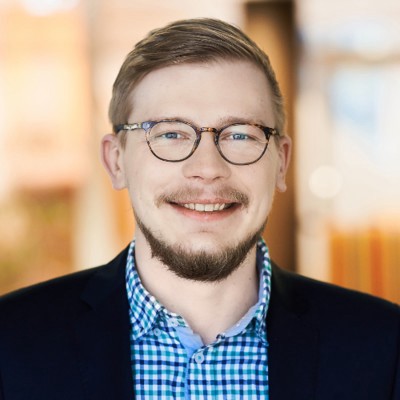 "We're the connection between the government, startups and all others in the system, including coworking spaces, university programmes, accelerators and incubators… We help remove hurdles, in terms of capital and policy."
Physical location doesn't matter, thanks to Estonia's unique digital characteristics, which have positioned the country so well to ride out the present health crisis.
"Over 200 of the startups' founders are non-Europeans, but they're living in Estonia on the startup visa running their Estonian companies. And most of them have teams spread across the world meaning they are running their global companies remotely."
Of course the pandemic has forced some changes, including in the events sector. Startup Estonia is a major partner of several events on Estonia's business conference calendar, including Latitude 59. "The expo was shifted from May to August, and became a hybrid event. But we still had the maximum allowed number of attendees on site. And one thing all startups are good at, is adapting to changing situations."
Thriving in the face of change
Indeed historically, external crisis has a well-known effect in catalysing innovation and inspiring great leaps forward on the technological and scientific front. We're witnessing this in the astonishing speed of vaccine development and testing, and Sillavee sees a similar phenomenon reflected in the Estonian startup scene.
"We did a survey among startups back in April to see what was happening and understand their issues," he explained, because they wanted to get clarity on the kind of support the startup scene needed and whether that had shifted. Some of them have really short runways in terms of funding, we wanted to encourage investors to react quickly, and many businesses were losing customers."
While some business models inevitably suffered in such drastically altered circumstances, "Others really came out as winners," Sillavee continued with enthusiasm,
"Perhaps they didn't easily get investments on the same terms as before or couldn't be so picky about backers, but overall we're seeing that startups have raised more investment than last year."
After all, startup success has always been about solving the right problem at the right time — just like Tallinn-based Veriff, whose digital identity verification startup raised €13.7m in July 2020 towards international expansion — because the world needed new ways to authenticate and collaborate securely at a distance.
In a rapidly changing world, being able to pivot when the situation shifts and quickly leverage support from different angles really matters. The combination of agility and impactfulness embedded throughout Estonian digital culture intrinsically supports the unique startup ecosystem which has evolved from it, and continues to grow synergistically. Even in normal times, startups need a responsive environment of funding and services in order to thrive at their most vulnerable points: whether they're just starting out, or beginning to grow, or undergoing a pivot in response to changing circumstances. It's at these times being part of something broader and more sustainable can underpin that individual agility with appropriate infrastructure and support.
"Pipedrive's recent investment from the US has created our fifth 'unicorn'", Sillavee added, "but even more interestingly some of the founders and employees are now investing in other startups in Estonia."
This kind of recirculation of external capital injection can only happen when there's a real cultural alignment, political support, and enthusiasm for entrepreneurship. The existence of this thriving ecosystem enables tiny Estonia to punch above its weight on the global innovation stage.
And it's no accident that e-Residency has grown out of this ecosystem. Rest assured that it's not just the e-Residency team but an entire startup ecosystemwhich supports theendeavours of a global community of e-resident entrepreneurs. As Gasser puts it:
"Being embedded in the Estonian startup world; it's way more interesting, an active way of thinking and living."
Aligning ecosystem success factors on your side is like rocket fuel for startup success — creating enterprises like Drops, just acquired by Kahoots in Norway for $31m, built by Estonian e-resident Daniel Varkas from Hungary, and named App of the Year in 2018 on Google's Play Store.
Whether you're bootstrapping the next Unicorn, or creating a lifestyle business to conduct location-independent niche services for 2021, the Estonian startup environment could be just the catalyst you need to boost things to the next level.
Learn more about becoming an e-resident today: