A how-to-guide for e-residents on qualifying for AWS credits for your startup by Marketplace member Cloudvisor, an official Scout for AWS Activate and Advanced Tier AWS Partner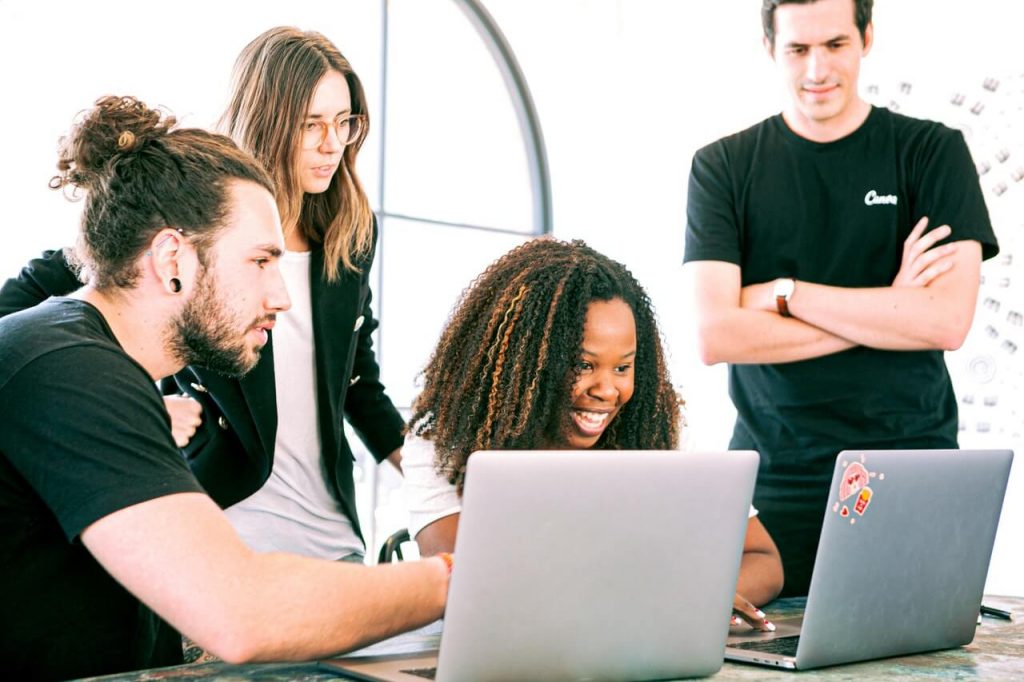 AWS credits for e-resident startups? Yes, please!
The owners of young, technology-based startups are usually in need of two things: money to kick off their business and a reliable cloud infrastructure for their digital development and daily work. This is especially true for e-residents, whose business is, more often than not, run remotely and who therefore have an interest in making use of the most innovative digital technologies on the market.
Fortunately, they have the option to receive both credits and highly functional cloud services immediately by applying for credits from Amazon Web Services (AWS). In fact, startups are eligible for credits worth up to $100,000 throughout their life cycle.
In short, AWS gives startups the opportunity to use their resources for months or years on end without any initial cost, as the credit is based on a coupon-like system and granted in continually increasing chunks until they have been exhausted.
Have a look at this How-To-Guide to get a better understanding of how you, as an e-resident, can also qualify for AWS credits for a startup. The guide lays out the basic information for you to make it as easy as possible.
Why AWS is offering credits to startups
Due to its range of over 200 products and services on the AWS cloud platform, it has become one of the most popular of its kind among (tech-)entrepreneurs around the globe. Among the many benefits to users are unlimited scalability and flexibility, global availability, strong performance and security.
As with so many things in life, this, however, comes with a price – actually, with several price ranges (Developer, Business, Enterprise), depending on the scale of your business, regional taxes etc. It is, however, in the interest of AWS to be available to startups. For startups (and any other type of companies), we recommend avoiding a late and complicated move of IT infrastructure and advise setting up with AWS at the earliest moment possible.
This is where AWS credits come in. The program has specifically been created to give startups an easy kick-off by offering the use of the platform's efficient technological resources for growth and scaling at no initial cost.
Everything to know about AWS credits
First, it must be clarified that, with AWS credits, you will not receive actual money on your business account. Instead, these credits function much like a coupon for using AWS services free of charge until their worth is exhausted. In addition to that, recipients can benefit from training programs and technical support, among other advantages.
While you might be eligible to receive the maximum value of $100,000 worth of credits, AWS provides its credits in several installments, in chunks, so to say. Each chunk you receive must be higher than the previous one, meaning that you could, for example, start with an initial chunk worth $5,000 and the next one could be worth $15,000, and so on, until you have exhausted your credits full amount.
If you have already built your startup using AWS and apply for the credits at a later point, you cannot use them to cover your previous bills. They are only meant to cover any current and upcoming bills for the services you use.
AWS Activate credits for startup owners
The goal of the AWS credits is to help startup owners all over the world with the process of growing, scaling and optimizing their business and its performance. The intent is to make the life of your startup easier. However, for some startup owners, the process of claiming the credit itself can be a bit intimidating and almost complicated at first glance.
The good news is it really doesn't have to be. A thorough overview of your options in advance will make it simplify the process when gathering the requested information and submitting your credit application.
The most widely known way for startup owners to get AWS credits is AWS Activate. It consists of two tiers: Activate Founders and AWS Activate Portfolio. Let's have a look at what each of these tiers offer and who is eligible to receive these credits.
AWS Activate Founders
You can receive:
$1,000 worth of AWS credits,
$350 worth of developer support credits,
Pre-built infrastructure,
Templates, and more.
This program tier is suited for self-funded, unbacked or bootstrapped startups that have not yet received any AWS Activate Founders credits but do have an active AWS account. Startups applying to this tier must be less than 10 years old and have a company website. However, if the applicant receives institutional funding or is affiliated with an Activate Provider, the applicant is no longer eligible for this tier.
AWS Activate Portfolio
You can receive:
Up to $100,000 worth of AWS credits,
Up to $10,000 worth of AWS business support credits,
Pre-built infrastructure,
Curated content,
Training, and more.
Startups associated with either a venture capital firm, an incubator, an accelerator or organizations that are AWS Activate Providers (please submit the Activate Provider's organization ID) can apply for the Activate Portfolio credit program. The startup must also have an active AWS account without having previously received AWS credits of an equal or higher amount than being requested. Nor should the startup have exceeded $100,000 in awarded or redeemed AWS Activate credits. The startup cannot be older than 10 years and must have a company website or LinkedIn profile.
Apply for credits through an AWS partner
You've done your homework and found the right program for your startup – so now the real work begins. As previously mentioned, the application process itself can seem too complicated and confusing to navigate.
In order to complete all the necessary steps and make the most of this opportunity, we therefore sincerely advise that you seek out an AWS partner for support and advice.
We recommend reaching out to the team from Cloudvisor, an official Scout for AWS Activate, Advanced Tier AWS Partner, and a trusted partner of e-Residency. They can help you realize your business vision by ensuring you get the maximum amount of credits possible and guiding you through the process of applying and managing your AWS credits.
Feedback from a fellow e-resident
With the help of Cloudvisor, ITRAYS managed to secure $6000 in credits through AWS Activate. This is what ITRAYS had to say about Cloudvisor and AWS Activate:
ITRAYS is a software development company that develops mobile applications and games to improve privacy and make life easier. They turn their clients' business ideas into successful mobile and web solutions that meet their business requirements and contribute to their strategies.
Find out more by reaching out to Cloudvisor today