how to secure your EU trademark registration at a discount
Thinking of a business branding refresh? Did you know you can get 75% back on legal fees for EU trademark registration through the SME Fund 2023?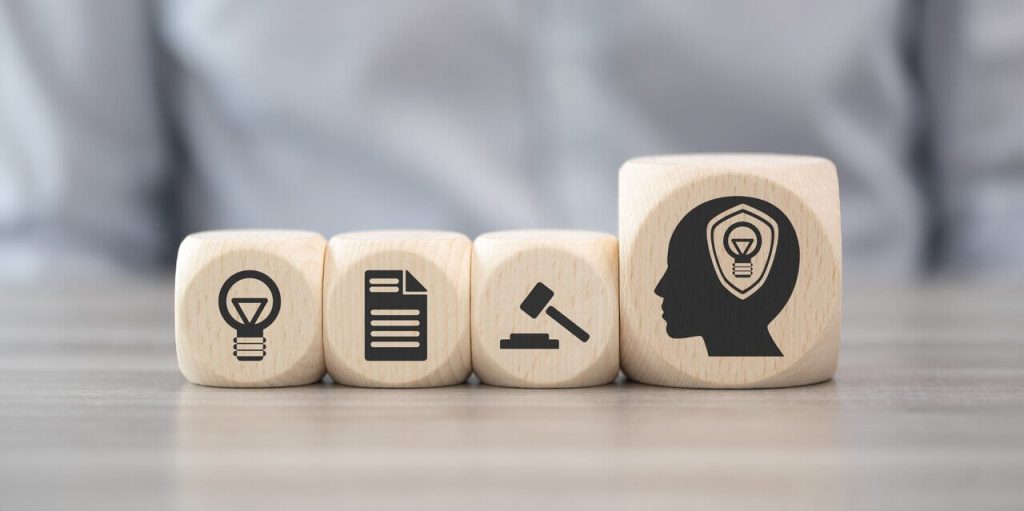 Hello there! My name is Paweł Krok, and I'm an expert at Eesti Consulting, a proud member of the e-⁠Residency marketplace community. I understand the significance of keeping your business fresh and protected, which is why I want to share my story with you about my successful application for an EU trademark registration and discounted legal fees with the SME Fund 2023.
Trademark Registration in the EU
Recently, I made a decision to revamp my business's corporate identity, complete with a brand-new logo. Knowing how crucial it is to safeguard my rebranding efforts, I came across an exciting opportunity—the SME Fund 2023. This incredible fund offers grants to entrepreneurs like myself who wish to protect their intellectual property.
Driven by my passion for my business, I wasted no time and applied for a grant from the SME Fund 2023. To my delight, I received the funding I needed to proceed with my corporate identity transformation.
With financial support in hand, I took the next step and applied to register my new logo as a trademark in the European Union (EU). Thanks to the grant, I was able to significantly reduce the cost of trademark registration. This not only encouraged me to take action but also provided me with peace of mind regarding the intellectual property of my business brand.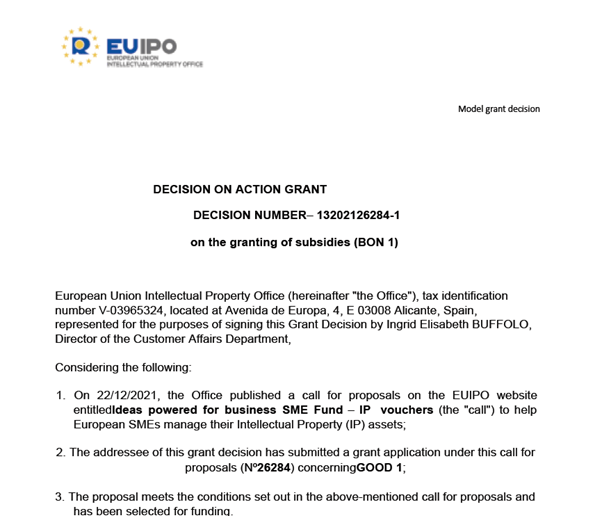 Company founders must consider carefully how to protect the intellectual property of your businesses. It's prudent to map out all of your intellectual property, record any exclusive rights you might have or need, and take steps to protect these rights. For example, by including protections in employment and service contracts, registering trademarks or patents, and signing confidentiality agreements.
If you're considering a rebrand or simply want to safeguard your new logo, I encourage you to follow in my footsteps. With the assistance of Eesti Consulting and the support of the SME Fund 2023, you can confidently transform your corporate identity and ensure your logo is fully protected.
With the SME Fund, you can get back 75% of the state fees paid to EUIPO. Let's break it down. The state fee for the application with one class is €850. With the 75% recovery your effective cost after the grant is an amazing €212.50. This is an incredible opportunity to safeguard your brand at a significantly reduced cost!
But why might you want to register your business trademarks in the EU? Let me tell you seven reasons why.
7 Reasons to invest in EU trademark registration for your business
1) Exclusive rights
By registering your trademark, you get exclusive rights to use your brand name, logo, or slogan. This means others can't copy or steal your awesome ideas. It also gives you legal protection if someone tries to use your trademark without permission.
2) Recognizable brand
Registering your trademark helps your business stand out from the competition. It makes your brand unique and easily recognizable. When customers see your trademark, they know it's your awesome product or service they can trust.
3) Supports market expansion
With a registered trademark, you can confidently expand your business to new places. It gives you the freedom to reach more customers in different markets. Your trademark becomes your ticket to growth and exciting opportunities.
4) Prevents copycats
Having a registered trademark scares away the copycats. It lets others know that your brand is protected and not to mess with it. It helps prevent others from using similar marks that could confuse customers.
5) Adds value
Your trademark becomes a valuable asset for your business. It adds value to your brand and can even be sold or licensed to others. It's like having a shiny gem that brings more value to your business.
6) Digital superpowers
Trademark registration gives you superpowers in the online world. It helps protect your brand on websites, social media, and online marketplaces. Customers will know they're dealing with the real deal when they see your trademark online.
7) Fights counterfeiters
Registering your trademark helps you fight against counterfeiters. It gives you the power to take legal action and stop others from selling fake versions of your products. Your customers will appreciate your efforts to keep them safe from counterfeit goods.
The impact of the SME Fund Grant on EU trademark registration Costs
Nature of Payment
Payment for the application submission to EUIPO
Nature of Payment
Payment for the application submission to EUIPO
Do you want to take advantage of this opportunity?
If your answer is yes, please ensure that you meet the eligibility criteria for this program. Here are the requirements:
You must have a registered company in Estonia or any other EU country.

You need to have a bank account.

Your business should be classified as a small or medium-sized enterprise (SME).
To apply you need to also provide supporting documents, including a VAT Certificate or Tax Identification Number Confirmation issued by EMTA. A Certificate of Tax Residency is also accepted as proof of your tax registration.
DIY or Eesti Consulting patent attorney for your EU trademark registration?
Are you wondering whether to register the trademark yourself or hire a professional advisor? Please consider the advantages of hiring a professional advisor from Eesti Consulting:
Our patent attorney is well-versed in intellectual property law and will provide you with expert guidance throughout the trademark registration process.   

With our help, avoid common errors that could cause delays or rejections, and ensure a smoother application experience.  

Moreover, we will provide tailored advice based on your specific business goals, and help you make informed decisions.  

Finally, our patent attorney will be there to support you at every step, handling any challenges or disputes that may arise.