E-⁠resident Julian Maier of URBN TIGER was drawn to e-⁠Residency for the community vibe and the ability to run his business remotely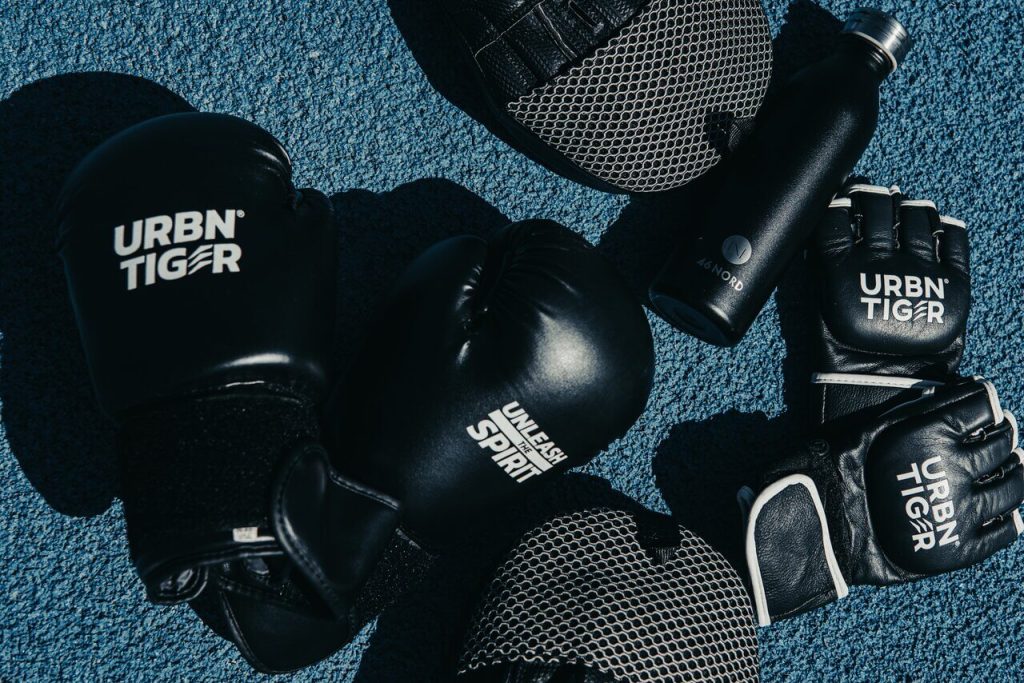 Julian Maier has seen the devastating effects of workaholic behavior and depression first hand. A few years ago, he lost his mother after watching her struggle for a decade. "It was directly connected to her business," Maier says. "As the business declined, so did her self worth."
Watching her struggle with work-associated mental health issues led Maier to forgo an initially successful career in marketing, where he served clients in the automotive industry in particular. He worked with Audi, Mercedez Benz, and Daimler, and they were happy with his work, but he wanted to devote himself to something closer to his heart.
"One thing that has kept me stable over the years is martial arts training," says Maier. As his mother's condition deteriorated, he moved from Munich to Berlin, where he immersed himself in kickboxing and kung fu. By 2014, he had left his corporate life for good, and decided to focus exclusively on physical training. He also developed a new presence, dubbing himself Julian Mental Sixpack, because, as he says, it is his goal to help people develop one.
By the time his mother passed away three years later, he returned to Munich, where he founded both a company and nonprofit called URBN TIGER. Maier began to start life training groups. Breath work, especially, became a popular offering. Things were developing positively. URBN TIGER communities were popping up in Germany. These are groups of "tigers" that train, motivate, and inspire each other.
Then came the COVID-19 pandemic. "Live training was just not possible anymore," says Maier. "The communities vaporized after two years of restrictions, and I decided to refocus on myself."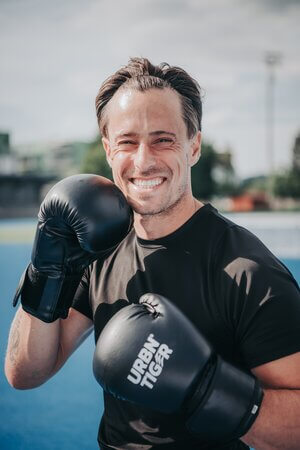 He also moved again, this time to Zug, a town of about 30,000 people in central Switzerland. His presence in Switzerland though was not fulltime, and he found himself living between Portugal, Germany, and Switzerland. Maier had become another digital nomad. And he needed a way to restart and manage his business remotely. This led him to seek Estonian e-⁠Residency.
It started with a Google search.
"Honestly, you end up with the same countries," says Maier. These typically include the US, United Arab Emirates, Estonia, and Romania. He said that he decided to set up an American LLC in Delaware first, but got tugged toward Estonian e-⁠Residency and applied for this as well.
It was at an e-Residency community event in Berlin last year that he made contact with the e-Residency team, and became, in his own way, a believer. "I really felt this connection," says Maier. "I liked the whole community vibe, and the other people who were hanging out there."
A newly minted e-⁠resident, Maier has found the platform simple and easy to use, and says he is grateful to the responsiveness of the team,
As for URBN TIGER, it is slowly starting to coalesce after the pandemic. Maier and co-founder Cedric Rolli have been offering breathwork classes to interested parties, often companies that wish to tend to their employees' mental health. Universities, startups, and incubators have also been clients. Breathing, he notes, is something that anyone can do. Unlike yoga, or martial arts, it's something that any employee can immediately tap into.
"We teach people how to face and defeat their inner enemies of self doubt and fear," says Maier. "Anything that holds them back and leads to depression, sickness, and burnout."
By just breathing, he maintains, one can transform their inner state. And while URBN TIGER is obviously influenced by Eastern philosophies, Buddhism and Taoism at the top of the list, Maier notes that even in Germany there is an old phrase that is translated roughly as "breathe slowly to calm down." He also notes that breathing techniques have been developed in many cultures.
To better serve people, URBN TIGER has created an application that can allow users to follow certain exercises to destress themselves.
"We help organisations to defeat stress with BreathWorkouts, both via live trainings and via the app," Maier says.
And the martial arts communities that Maier originally set out to foster have not been abandoned either. Rather, the company is at work reconstituting them in Switzerland. Some of the groups also remained intact after the COVID-19 pandemic.
Well, Maier still hasn't stepped foot in the country. But virtually Maier is in Estonia. Almost every single day.