pick up your e-⁠Residency digital id in sofia, zagreb or ljubljana
Apply for e-⁠Residency now and collect your digital ID from mobile pickup points in the Balkan region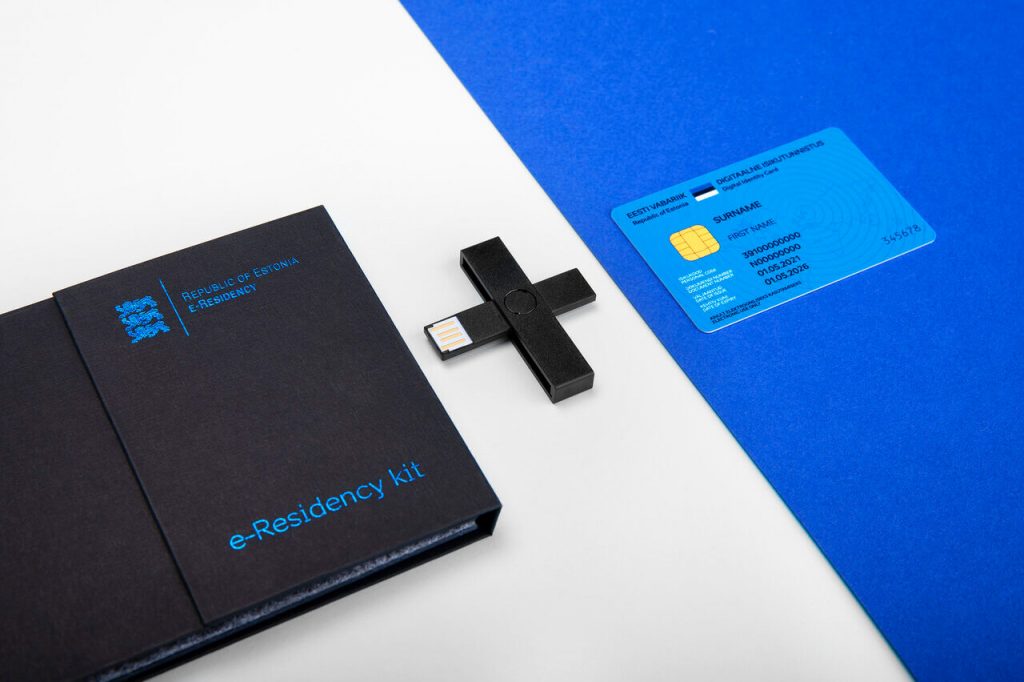 Attention entrepreneurs living in or near Sofia, Zagreb, and Ljubljana!  Are you thinking of applying for e-⁠Residency? Has your distance from available collection points been a barrier to pick up your e-⁠Residency digital ID?
Well now is your chance...
Apply for e-⁠Residency from 8 August 2022 and you can opt to pick up your e-⁠Residency digital identity card and documents at one of three mobile pickup points:
Read our guide to applying here:
Key information about the mobile pickup points
To collect your kit at a mobile pickup point, in your e-⁠Residency application choose your closest city: Sofia, Zagreb or Ljubljana.

The mobile collection point is overseen by an Estonian consular official with the necessary privileges to issue e-⁠Residency documents to e-⁠residents.

The mobile collection point will take place in each city once every two months. Each visit will last at minimum one day with the possibility of extending in case there are many applications.

The exact address and possible times and dates of pick up will be communicated by email to applicants opting for one of these cities. You will be informed about those in a timely manner so you can schedule your meeting with the consular official in charge during their visit to your city. 

The e-⁠Residency digital ID must be collected in person, as imprints of your fingerprints will be collected during pick up. You must have your passport with you for identification purposes. 

The state fee to apply and pick up your e-⁠Residency digital ID at a mobile pickup point is €120.
Apply for e-Residency here:
This activity is part of the Estonian government's strategy to improve access to e-⁠Residency to entrepreneurs across the globe. It is a pilot programme organised by the Estonian Ministry of Foreign Affairs and will run until March 2023. Hopefully, we will expand it to further cities in the future. 
Of course, the regular pickup points at Estonian embassies will continue to issue e-⁠Residency kits as usual.
Why base your business in Estonia with e-⁠Residency?
Is it your first time hearing about e-⁠Residency? If so, here's a little introduction. E-⁠Residency is a digital identity and status offered by the Republic of Estonia to people living outside its borders. Each unique ID provides access to Estonia's e-governance platform and services and the country's open and transparent business environment. E-⁠residents can start an EU-based company online, digitally sign and encrypt documents, and run their business low cost and paperless from anywhere in the world.
Running a business in Estonia has advantages over the three Balkan countries - Croatia, Bulgaria and Slovenia. Estonia has a fully digital business environment and minimal bureaucracy. The country has a higher ease of doing business comparatively speaking, with almost no need for a notary. There is also higher potential investment in startups from EU and US VC firms, who are familiar with Estonia's flourishing ecosystem. 
E-⁠Residency sees potential in all three of the Balkan countries from both local entrepreneurs as well as the large digital nomad community who live there. For example, in Croatia, e-⁠Residency sees opportunities from the booming real estate, tourism and technology sectors. In Bulgaria, we see potential customers coming from service sectors like transport and logistics, information technologies, outsourcing of business processes, or health and tourism related to healthy lifestyles.
For additional information on using the mobile pickup points, please contact the Consular Department of the Estonian Ministry for Foreign Affairs. Email konsul@mfa.ee. Phone +372 6 377 440 (operates Monday to Friday 8.30 to 17.00 Estonian time).