For Saher's David Fortune, e-Residency has provided a safe European home for his security consultancy post-Brexit.
It is said that the first groups to adopt new technologies are: (1) criminals; and (2) law enforcement. According to Saher's David Fortune though, it's the criminals who are actually one step ahead.
"Organised criminals are probably the most entrepreneurial group I know," says Fortune, a partner in Saher, a safety and security consultancy that also provides training and research. "Criminals know supply chains, they know markets, they do competitor analysis, and they run, without knowing it, great businesses," he says. "Sadly they just don't want to pay any taxes and do horrible things."
Fortune co-founded Saher after leaving his role in law enforcement in 2012. Before that, he spent 30 years in UK policing, the last decade of which he represented the entire Yorkshire region in northern England. Much of his work though was European in context and focused on cybercrime, counterterrorism, and organised crime, with a focus on new and emerging technologies and their uptake by criminals.
Criminals are quick to incorporate new devices and tools into their enterprises. This means that crime prevention and detection strategies need to be just as agile in understanding new technologies and how they can be applied.
"We set up Saher to bridge the gap between technical innovation and operational reality," says Fortune. "What we found is that a lot of people had great technologies, but they didn't understand how to integrate them into operational policing and security work."

saher-eu.com
Taken from the Arabic word for "watchman", Saher (Europe) is a safety and security research, training and consultancy focused SME based in Estonia operating at a global level. The strategic aim of Saher (Europe) is to develop the intersection between the four key stakeholders in the international se…
The partners in Saher are all in the UK and the company was originally incorporated there too. Some early work with partners in Dubai inspired the company's name, which means "watchman" in Arabic. But the decision by British voters to exit the European Union in June 2016 created new challenges for the company, as part of its business plan called for taking part in EU projects.
"Obviously, we were quite pro-European and then Brexit came along," says Fortune. "We made a decision that we needed to have a European footprint post-Brexit, and looked at how to maintain that profile and presence within Europe politically."
As luck would have it, one early cooperation partner for Saher was the Estonian Police and Border Guard. It was via direct Estonian channels that Fortune and the other partners in Saher learned about acquiring e-Residency.
Learn more about starting a company in Estonia with e-Residency: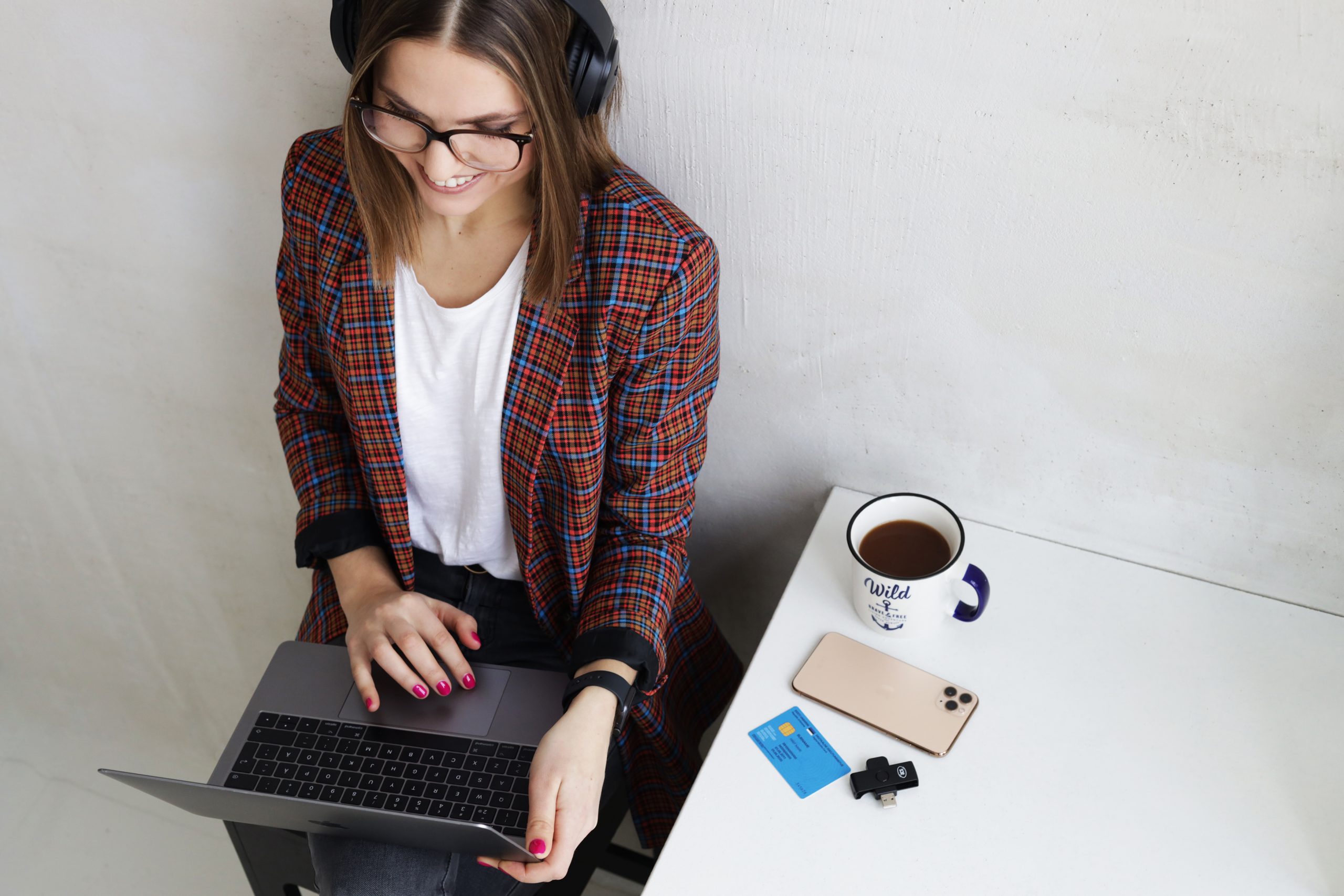 Best Way to Start a Company Online in EU | e-Residency
Want to open a company in Europe? Find out how easy it is to register a business in Estonia fully online at minimal cost with e-Residency.
To outsiders, Saher Europe looks very much like an Estonian company. It uses the national colors — blue, black, and white — in its branding, and the website is available in both English and Estonian. Setting up shop in Estonia went relatively smoothly, Fortune notes, and the partners only worried if they might be tapped for compulsory military service as new e-residents, which of course didn't happen. What they did learn in the process was more about their new legal home.
Saher have not been able to set up a bank account remotely, but have resolved this by working with Revolut, an online financial services firm offering business accounts.
"That was probably the one thing that caused a little bit of a headache but not too much," says Fortune. "Other than that, it has all been seamless and trouble-free."
Saher's main partners are currently the European Union and private firms. It is also a leading member of the DroneWISE Consortium, a two-year, EU-backed project to help protect public spaces from the terrorist use of drones, which involves partners from Germany, Croatia, Bulgaria, and Greece. The project commenced in June and by its end aims to deliver focused measures to guide law enforcement response to drone attacks on public spaces. This will include designing training sessions and handbooks for first responders.
The project fits Saher's objective of filling the gap between governments, academia, and the private sector. "All of these groups have different perspectives," notes Fortune. "We provide a lens to focus on an issue and provide a unified way forward," he says. "The counterdrone technology is part of it."
Looking ahead, Saher is keen to partner with universities and companies in Estonia on new projects. The company is also looking to expand its workforce. It currently employs five people, but might double that over the next year and a half. "It's definitely evolution, not revolution," says Fortune of Saher's growth plans for the future. " We want to remain small and dynamic."
Saher EU is also profiled on e-Residency's new Company List. The new Company List feature enables e-residents to publish their Estonian company's profile on the e-Residency website. Its aim is to provide a secure platform that contains information on verified e-resident companies and also to give e-residents a chance to highlight their products and services in order to find new customers and business partners.
Find out more and add your company to the growing list!