A guide to one of the world's ultimate destinations for location-independent entrepreneurs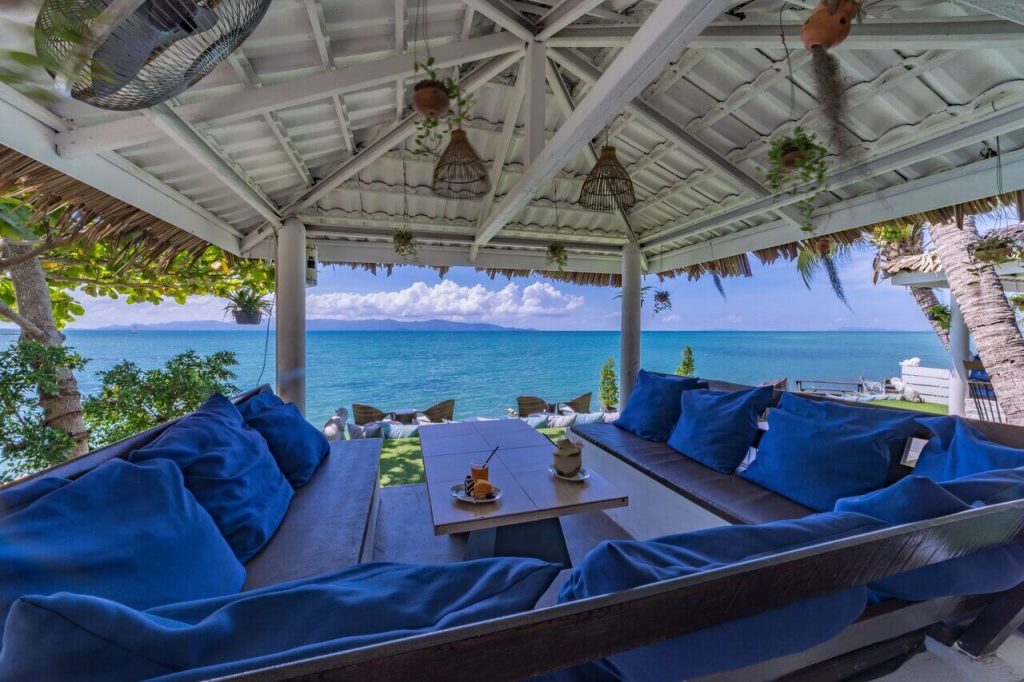 This is a guest post for the e-Residency blog by Lily Bruns, expert startup consultant.
Picture Thailand in your mind, and you'll probably think of warm weather, scenic beaches, elephants and jungle treks, or sizzling spicy street food. Whatever you're imagining, you'll paint a more accurate picture if you throw in a handful of people working on laptops who are redefining what tourism and travel in Thailand can be.
Blending Work and Travel
Increasingly, technology blurs the lines between when we are working and not, and the line between traveling for business or pleasure has been erased entirely by a select few digital professionals. When you have the option to work from anywhere, it begs the question — "Why should I live in an expensive city with dreary winters when I could be in a tropical paradise?"
With the rise in remote work and continued adoption of the digital nomad lifestyle, more and more people have chosen Thailand as their ideal place to live while they work on businesses that serve companies and clients around the world.
E-residents are no exception and now, with the opening of a new pickup location for e-Residency digital ID cards in Bangkok, the Estonian Government programme is opening up more business opportunities for entrepreneurs from the region and beyond.
Thailand's Top Cities for Digital Nomads
On ranking site Nomad List, you'll almost always find at least one Thai city in the top 10. The nature of nomadism means you'll find these digital professionals all over Thailand, but there are three cities that stand out as clear favorites.
Scattered throughout coworking spaces and cafes (coffee lovers should not miss out on this destination!), you'll find a tight-knit community of digital nomads in Chiang Mai. This cultural travel hub is also home to a number of IT outsourcing companies and unique startups in media, cannabis, AgriTech, and MedTech.
"Chiang Mai is a really great place to meet people and network with other digital nomads and the benefits of Thailand overall are low rents, good weather, beautiful nature (whether you prefer beaches or mountains), good food, and a saner tax regime," says Jared Heoh who has traveled the world while working as a developer and a trader since 2017, and was an early adopter of e-residency.
"While I enjoyed my time in Northern Thailand," adds Jared, "Since I have headed south, it's been hard to imagine living anywhere besides the beach. I have been on Koh Phangan now for way longer than I imagined, but — I mean, look at this view — can you blame me?"
Remote professionals who like an even more relaxed pace of life or have a passion for wellness and spirituality find a home in Koh Phangan in southern Thailand.
While this destination is best-known for its infamous Full Moon Parties and yoga scene, the island is also a popular retreat destination for remote teams and gaining a reputation as a hub for cryptocurrency traders and blockchain builders.
Coworking spaces are located right on the beach or perched cliffside with breathtaking views of the Gulf of Thailand.
In Bangkok, however, is where you'll find Thailand's greatest concentration of digital professionals and startup entrepreneurs. Thailand's capital is a mega-city that offers a cosmopolitan quality of life but where your dollar or euro can go much further. Remote professionals visiting or living in Bangkok can connect with local startup founders and expat talent who crank the gears for the many banks and corporates in the city. With a strong business ecosystem and two international airports, Bangkok is a gateway to Southeast Asia both geographically and economically.
Dave Malhotra is a Thai entrepreneur who has lived in the capital for most of his career, and he can't recommend the community enough. "As a startup founder, I wish I could travel more, but at least living in a destination like Thailand, the world comes to me. Since day one, my entire team has been remote, and coworking is something that has helped us to always learn and grow," says Malhotra, adding:
"In Bangkok, the community is quite diverse, so one day, I might learn about a new technology from a Swedish developer, and the next day a Malaysian founder can connect me with a VC from Singapore."
What Makes Thailand a Great Remote Work Destination
Aside from the beautiful scenery, lifestyle benefits, and affordable cost of living, Thailand has a number of strengths that make it an ideal base for online entrepreneurs.
A top strength is excellent wifi speed and easy connectivity. Thailand currently ranks at №7 for best broadband speeds, and even if you're relying on 4G whilst trekking in the jungle, you can get download speeds of 50Mbps. Cafes, massage parlors, banks, and shopping malls all offer free wifi. This is a non-negotiable resource for the location-independent, and Thailand's internet infrastructure is one of the best and most affordable in the world.
Coworking culture is also strong across this Southeast Asian destination. More than just places to plug in and work, they are specialized communities catering to digital nomads of all types. In Bangkok, coworking brands like Hubba are known for amazing community events, or you can opt for Hive's Instagram-worthy spaces. Head to the islands and you can cowork on the beach with Remote&Digital in Koh Phangan or Ko Hub in Koh Lanta.
As Thailand is a frequent stop or semi-permanent hub for many digital nomads, you can count on meeting and networking with those on similar journeys. The easiest way to find your remote tribe is at a meetup or event — hosted often by those coworking communities mentioned above.
The key reason to choose a popular nomad destination over going down paths less traveled is to connect with like-minded people who can support you in your ventures. Besides just adding to the enjoyment of making friends on the road, building a nomadic network can help you discover solutions to the common challenges remote professionals face, whether they be social or logistical.
Finding Solutions for Remote Operations
Paradise isn't always perfection, however, and one of Thailand's big downsides is a highly bureaucratic business infrastructure that is difficult to navigate. This makes it difficult for foreigners to incorporate in Thailand. If your operations are rooted in the kingdom, then pushing through the red-tape to register a company is a necessary evil, but for entrepreneurs and freelancers whose businesses are entirely online, it will be considerably far less hassle to incorporate your business in the EU via e-Residency of Estonia.
E-Residency provides entrepreneurs with a state-issued digital identity that gives access to the country's advanced e-services and open business environment. E-residents can register a company in Estonia 100% online, digitally sign and encrypt important documents, access EU banking and payment services, and manage business administration remotely from wherever they are in the world — be it the busy streets of Bangkok or the tranquil beaches of Koh Phangan.
"When people ask me about where my PR agency is located, it takes me a minute to answer. My clients are all over Europe and North America. My team — in Ukraine and South Africa. Personally, I've been in Southeast Asia and prior to that jumping from one international event to another," says e-resident Natasha Zo, adding that:
"My business is registered in Estonia, which made all of that possible. I got my e-Residency in 2018 and registered the business the same year. I still feel like it's something out of a futuristic film when lost somewhere on an island in Thailand. I pull out my digital ID to sign some legal papers for the business. Feels unreal, but also, it's the only way I could have the business while maintaining this lifestyle."
Like Natasha, e-Residency could be a great solution for your business. You too could experience true location-independence, minimal bureaucracy, and paperless business administration.
Visit the e-Residency website to learn more and apply: