why choose a european bank account?
Financial Security for your business and family. A guest post by Marketplace member InCorpora on opening a European bank account for your OÜ.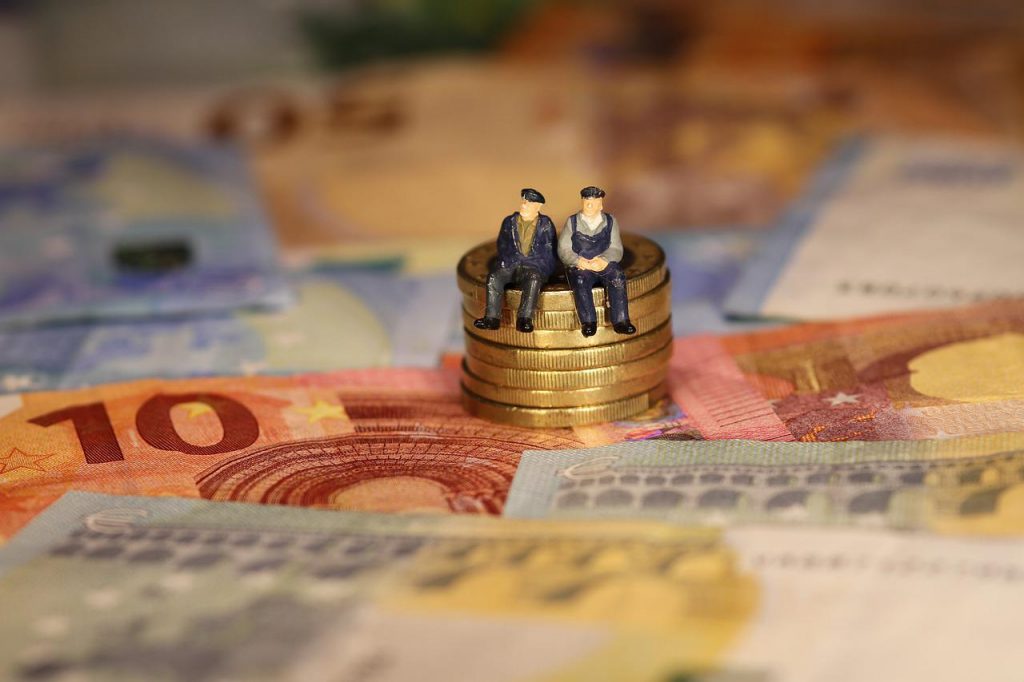 This post about opening a European bank account was written by InCorpora, a full-service firm providing tailor-made corporate, accounting, back-office, and banking support services to e-resident company owners. Contact InCorpora via their website.
In 2019, Estonia amended its commercial code to make it possible for entrepreneurs to register their share capital contribution with an account at a credit or payment institution located within the European Economic Area (EEA), which includes member states of the EU, plus Iceland, Norway and Liechtenstein. This was great news for e-residents as it opened up business banking options. Previously, an e-resident's ability to register share capital was limited exclusively to Estonian banks. But with the change in law, it made it also practical to open a European bank account with a traditional bank or fintech in the rest of the EEA.
Why do you need to register? Well, once the share capital has been transferred to your company's bank account and registered in the Estonian Business Register, you may use these funds for business-related expenses and investments.
But choosing a European bank account is not just about registering share capital for your company. It opens up your wealth management and investment opportunities as well. Some of the most common questions we've recently received from our clients include: "What does it take to open a bank account in one of the safe financial hubs, e.g. Switzerland, Liechtenstein, or Luxembourg?"; "How can I protect my assets and keep a number of eggs in different baskets?"; and "How to buy gold straight to my bank account?". The answer to all of these questions is simple: diversification. Diversification between asset classes as well as jurisdictions is a cornerstone of sound financial planning.
InCorpora works with several private banks in international financial hubs, also known as "safe banking havens". We can assist you with banking introductions and account openings. Keeping some assets abroad and having an additional bank or brokerage account provides extra financial security for your business and family. Private banking in Switzerland, Liechtenstein and Luxembourg provides an excellent opportunity for diversification. Most of the banks we work with accept Estonian corporate structures, including those founded and owned by e-⁠residents.
On top of a corporate OÜ account in one of the safe banking havens, a few of our clients have preferred to open a personal credit card account linked to their corporate account. As a shareholder of your OÜ, you may wish to issue credit cards to yourself, and all or some adult family members. You can assign a monthly credit limit. And your OÜ guarantees payments of all monthly credit card invoices. All funds spent this way are declared in Estonia as dividends paid to you in tax declarations of the OÜ.
This combination keeps it conveniently under one roof, and your finances well under control. It is also cost efficient as you can pass one due diligence for two accounts, and in most cases a credit card comes with personal health insurance. As your company's stock portfolio generates foreign dividend income, foreign tax relief kicks in nicely. And you may be able to take advantage of the Estonian corporate tax system too. A nice win-win-win situation.
Read more about these tax benefits in our previous article for the e-Residency blog here:
Potential benefits of opening a European bank account with a private bank
Requirements of opening a European bank account at a private bank for non-residents
Switzerland, Liechtenstein, and Luxembourg are known as safe banking havens. They are reliable financial hubs, each with a good reputation and history, and a high quality of banking services. Non-residents can bank in these countries, subject to a few requirements.
It all boils down to compliance and a minimum assets under management (AUM) requirement. Private banks generally prefer clients with a clean record and who are transparent regarding beneficial owners and source of funds. Minimum initial deposit and assets under management varies from bank to bank. Most non-resident private banks require at least €100k deposit for account opening. You are required to keep a minimum required amount invested to maintain the account.
Transaction costs and administrative fees are usually higher for non-residents. Upon request, we provide you a complete list of fees prior to opening an account for your business or family.
Key takeaway: protect your wealth
History has consistently shown us that keeping your eggs in different baskets is a wise decision. During periods of crisis the "extra steps" taken to protect your assets may well pay off in the long run. It keeps us — as leaders of our families and businesses, as investors and protectors of our wealth — on track for great and successful long-term outcomes.
What would it take to keep your eggs in different baskets and protect your assets?
Hint: Keeping some of those assets in a financial safe banking haven!
We're here to help and guide you.
Why InCorpora?
Opening a corporate bank account abroad is a procedure that requires knowledge of laws and regulations. This is a competence that we have curated over many years in business.
It's not easy to open a foreign account without the help of professionals and InCorpora's expert team has many years of combined experience — understanding the specifics, laws, and regulations of each jurisdiction.
We will support you at all stages of the procedure, from choosing a bank that suits you best, to making an introduction and submitting the required documents as well as giving you ongoing assistance for further maintenance of your account.
We are so confident in our competence that we guarantee a refund of our service fee if we don't succeed.