Events calendar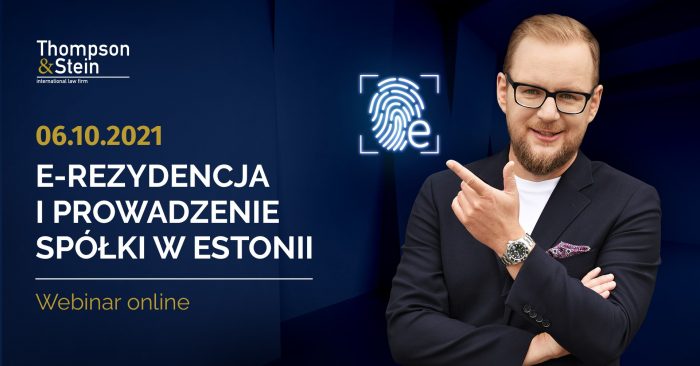 Rejestracja i prowadzenie spółki w Estonii przez e-rezydentów
---
6 Oct
12:00 UTC+3
---
---
Organizer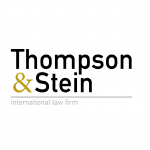 Thompson&Stein
6 Oct
12:00 UTC+3
Rejestracja i prowadzenie spółki w Estonii przez e-rezydentów
W imieniu Thompson&Stein, oficjalnego partnera estońskiego programu e-rezydencji w Polsce, zapraszamy na bezpłatny webinar poświęcony rejestracji i prowadzeniu spółek w Estonii przez e-rezydentów.
W TRAKCIE WEBINARU PRZYBLIŻYMY:
czym jest e-rezydencja i czym różni się od rezydencji oraz rezydencji podatkowej
praktyczne aspekty zastosowania e-rezydencji w procesie rejestracji spółki
w jaki sposób e-rezydencja będzie przydatna do zarządzania spółką
zalety i zagrożenia związane ze zdalnym prowadzeniem spółki z użyciem e-rezydencji
Nasi eksperci odpowiedzą na praktyczne pytania zadawane przez uczestników podczas rundy Q&A.
PRELEGENCI:
Artur Kuczmowski (Thompson&Stein)
Daniel Bajer (EAS – Enterprise Estonia)
Uczestników powita Pani Natalja Luts (Radca ds. Ekonomicznych w Ambasadzie Estonii w Polsce)
DO KOGO SKIEROWANY JEST WEBINAR?
obecnych i przyszłych e-rezydentów
osób prowadzących spółkę w Estonii z użyciem e-rezydencji
wszystkich zainteresowanych programem estońskiej e-rezydencji
przedsiębiorców chcących prowadzić swój biznes za granicą
Webinar odbędzie się za pomocą platformy Zoom.
In English:
Questions like listed below and many others will be answered:
what is an e-residence and how is it different from a residence and a tax residence?
how to practically apply e-residence in the company registration process
will the e-residence be useful for managing the company?
what are the advantages and dangers of remote running a company using e-residence?
how to join the Estonian e-residence program?
How to set up and run a company in Estonia?
Speakers:
The webinar will take place on the Zoom platform.
Meeting ID: 950 0664 2516
Passcode: 097616
---
Tags
e-Residency

e-resident

webinar
Share with friends