British e-resident Chris Shirley finds pristine nature, outdoor activities, and a futuristic, digital business environment in Estonia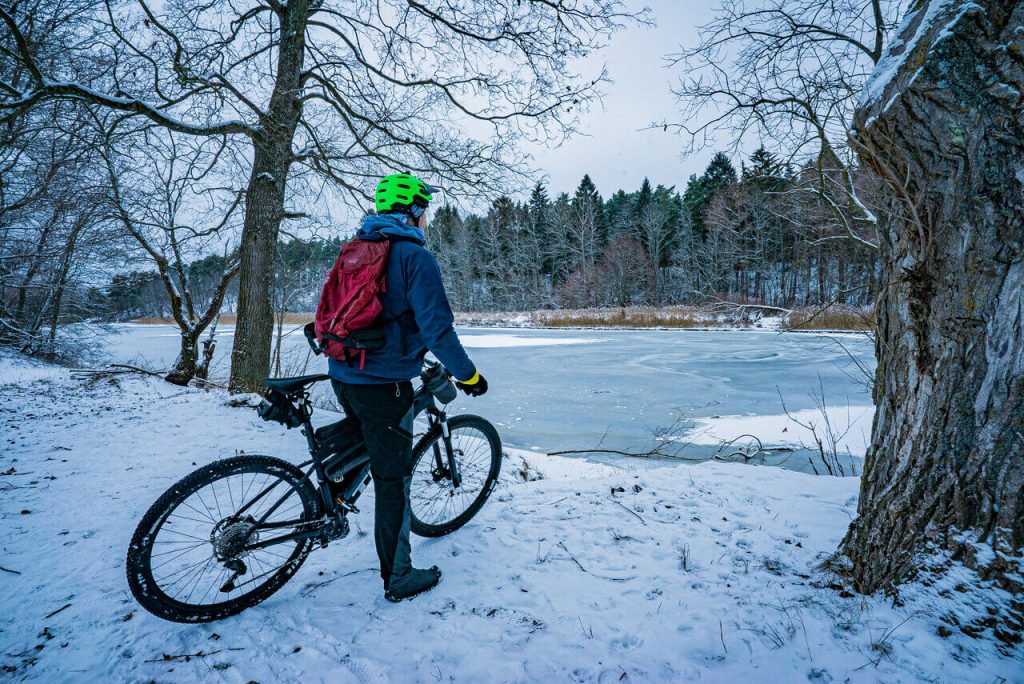 Chris Shirley arrived in Estonia from London in April 2022. He had various reasons for relocating, among them an Estonian partner, but also a yearning to escape the bustle of a massive city. Adventures in Estonia were calling him.
"One of the big drivers for coming to Estonia was access to the vast amount of outdoor spaces," recalls Shirley, a brand designer and content marketing strategist at Haus of Hiatus, his creative agency. Yet he was also wooed by its digital infrastructure, which allows him to work remotely from anywhere.
"I could do my remote work in a futuristic and sustainable cabin in the forest, then shut the laptop and go mountain biking and wild swimming," said Shirley. "When combined with the driverless vehicles I see on the roads, it sounds like a sci-fi movie."
The move to Estonia took about a month to complete, and then he was resident in a country he feels is frequently misunderstood. Those unfamiliar with this Northern European country of 1.3 million people often think of it as a "gray country," he said, not only because of the long winters, but because of the residue of the Soviet era, as a state that once existed behind the Iron Curtain.
"People just resort to what they know, and it is easier to go with assumptions than explore it in detail," he said. "But you can tell as soon as you get here that the place is oriented to the future, because everything is digital."
To complete his digital reorientation, Shirley became an Estonian e-resident in June, joining a program that allows him to access Estonia's ecosystem of digital services as if he was a citizen. As someone with a passion for travel and going off the grid, Shirley has been nothing but pleased with e-Residency.
"There's no mailing off a driving license to get it updated, or sending PDFs to the tax office, as you would in the UK," said Shirley. "And if I am off shooting a video in some remote place, I can still run my business," he said. By becoming an e-resident he has also saved time and money.
That also frees up time to travel for globetrotting Shirley, who currently has 63 countries visited under his belt. Being able to run a business in such a way also challenges the starving artist stereotype that dissuades some from taking the plunge into working differently, Shirley noted.
Haus of Hiatus is Shirley's core business venture, focusing on creativity and branding for startups, technology firms, and small- and medium-sized enterprises. It is the culmination of a 20+ year journey for Shirley, who grew up on England's south coast in the 1980s and 1990s. Shirley also served in the Royal Marines for over a decade, in part out of a desire to get out of the UK and see the world. It was an experience he credits with building focus and discipline.
He started out sketching ideas in a notebook in the early 2000s, and was working in a branding agency years before social media platforms like Facebook and Instagram changed everything.
Straddling those two eras informs Shirley's creative mindset. "I am very drawn to nostalgia, to the familiar symbols from the 1980s, the 8-bit revolution of the Atari 64 era," said Shirley. He notes that the children of that era are now adults with purchasing power today. Brands that remind them of their childhood, transport them to a time when they had less responsibilities.
"Those signs, neon color schemes, and bright bold colors are back in fashion," he said.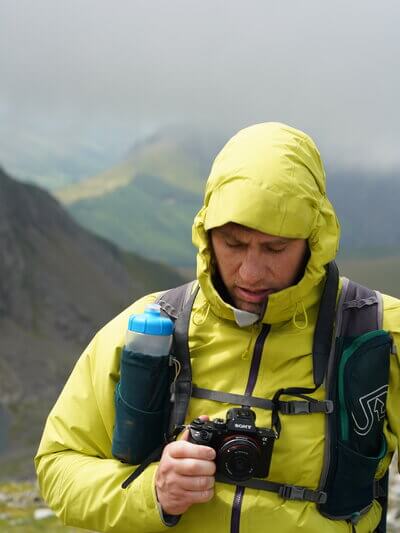 There is more to branding, of course, than channeling nostalgia. A brand, said Shirley, is like a character, and the process of branding is one of aligning a company, organization, or charity to that character. His clients are often tech companies serving niche industries, with management that may excel in coding but doesn't know how to reach a wider audience with its offerings.
Some highlighted projects include Frostware, a provider of computer games; Frozen Dagger, in which Shirley created branding for a South Pole expedition; and Fortifeye, an IT security firm.
"A branding project is a change project," remarked Shirley. "A client comes in not knowing what they want specifically, but knowing that they have to change."
The future of Haus of Hiatus is to expand into more creative work, Shirley said, including photos and videos. He said he is keen to work with Estonian companies that would like to use social media more to better represent Estonia as a place of positivity, adventure, and creativity. As such, Shirley has also been chronicling his travels and experiences on his site, As Seen in Estonia, where one can catch glimpses of food delivery robots rolling through the streets of Tallinn, bathers at a picturesque flooded north coast quarry, and get tips on the best places to camp.
"I just started posting photos and useful information for other digital nomads, entrepreneurs, and freelancers who are based here," he said. "Travel has always been a passion for me and that comes out in my sites Tales of Adventure and As Seen in Estonia. That's how I scratch that itch."
In that sense, Shirley will also lend his talents to not only rebranding Estonian companies but the country itself.