Is e-Residency more than a digital identity for you? Tweet about your e-resident identity and connect with our growing online community.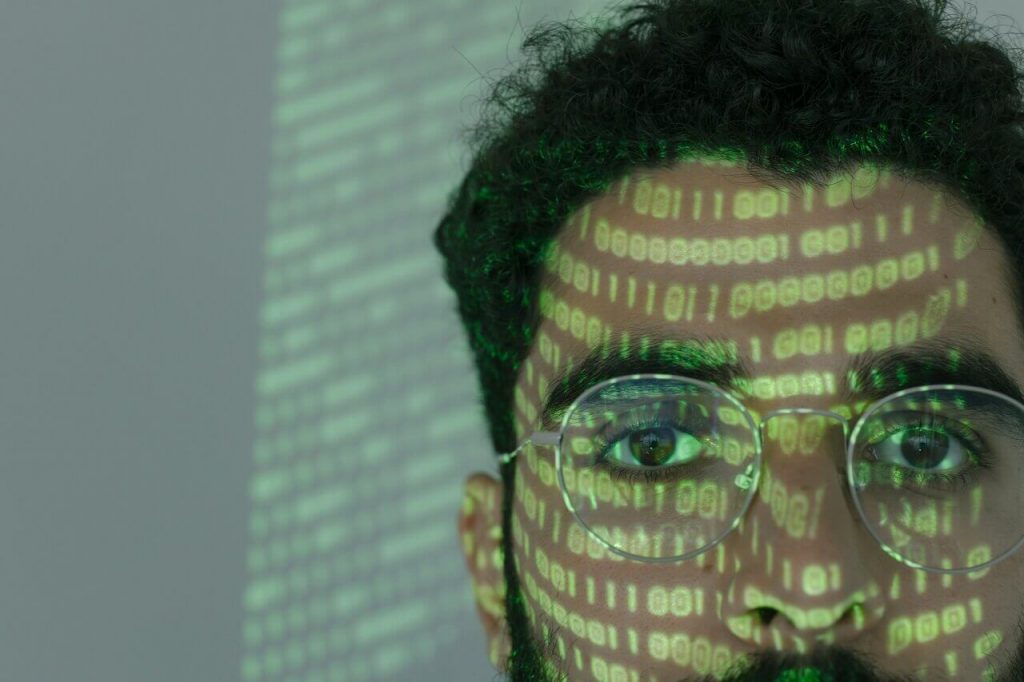 Picking up your e-Residency kit is a big milestone. It not only provides the tools you need to start your company. It also provides you with a physical symbol of your e-resident identity and your new relationship with the Estonian state.
It's no wonder then that since the very beginning, e-residents from across the globe have taken to social media to share news of this milestone:
"I picked up my #e-residency card this morning. Yay! I am officially an #estonian #eResident!"
"Proud to be one of the first to adapt to the global trend #eresidency"
"Since this week I have been a proud e-resident of Estonia."
"I'm very proud to be one of the first @e_Residents in the world."
Status updates posted on Twitter (like those above) highlight the excitement and sense of community surrounding Estonian e-Residency. E-resident posts like these open up the opportunity for other e-residents and followers to connect over a shared digital status, identity and vision of the world.
Twitter offers a community platform where many e-residents have turned to connect and express themselves, including sharing why they chose e-Residency. The popularity and influence of Twitter for e-residents even led to an academic study about the 'pioneering digital community' based on 525 tweets from 271 users. These tweets were used to explore some of the factors that influence e-resident identity.
For example, despite no physical presence, do e-residents feel connected to the Estonian state and nation? And, what benefits do they receive from this digital status?
Are you already an e-resident? Or thinking of joining? Join the conversation and see what fellow e-residents have to say. Use #eresidency to tap into the community on Twitter here.
How are e-resident identities promoted on Twitter?
E-Residency has consistently grown and developed since its launch in late 2014, and continues to offer a unique form of digital citizenship and belonging alongside existing self-identities.
There are three different ways people promote their e-resident status as an important part of their identity. These different ways of self-expression show just how impactful being an e-resident can be in fostering this personal identity and belonging despite it being a digital status.
1. Social status updates
The first way people express themselves is through status updates on social media. This makes e-Residency a powerful tool in the social media landscape as individuals try to gain status among communities. The status update serves as self-promotion for these individuals, which is crucial to their social identity.
Here we can see a recent tweet from a new e-resident entrepreneur:
2. Relationship with Estonia
The second means of expressing identity is through the fostering of a relationship with Estonia. The program offers various opportunities for e-residents to do this and as such feel a bond with the Estonian nation. This idea is quite significant, both for the e-resident and also for the country. E-residents obtain a new type of transnationality, while forming strong local affiliations. Fundamentally, there is a strong sense of collectivity created by e-Residency which contributes to its inclusivity.
For example, the below image demonstrates how e-residents add their status to their online bios next to their citizenships or residencies.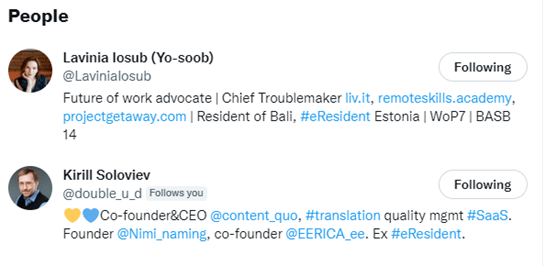 3. Freedom of mobility
The final way people display a unique identity with e-Residency is as an enabler of digital mobility/nomadism and the ability to do business across borders. It gives its users the ability to relocate flexibly, creating enhanced opportunities for these individuals in a multitude of ways. It enforces freedom by not forcing users to be anchored territorially, while still allowing the benefits of having a digital base in Estonia and the EU.
Watch this YouTube video about digital nomad e-resident Christoph!
E-Resident identity: not just a digital identity – a social identity
E-Residency is a driving force for transnationalism and digital nomadism. It not only provides a digital ID to its users. It also provides a diverse array of business tools and resources all while giving them a sense of belonging and social identity.
E-Residency not only has impacts on the efficiency of business but also the overall wellbeing of its dispersed society. It forms a community all while increasing individuals' relationships with the Estonian state. It breaks down barriers for its users and challenges traditional perceptions of territory, residency, and citizenship.
Follow along on social media to keep up to date with everything e-Residency.
---
The full academic paper ""Yay! I am officially an #estonian #eResident!" Representations of Estonian e-residency as a novel kind of state-related status and affiliation on Twitter", can be fully accessed here. The author would like to thank e-Residency intern Hannah Howell for her help in researching and writing this blog article.