blended workforces: an integrated future for solopreneur talent
Could a blended workforce of employees, freelancers and contractors help you grow your location-independent business as an e-⁠resident?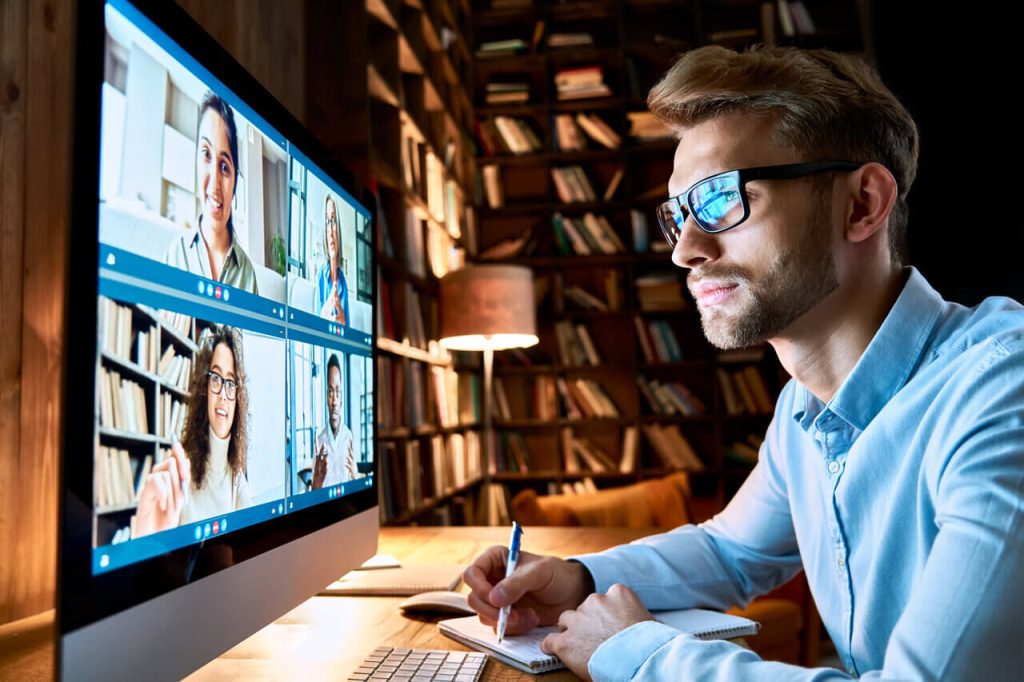 According to The Economist's language correspondent, hybrid work was the word of the year for 2022. Maybe for office workers that represented a bold new frontier. But from a freelance perspective the response to that concept ranges from 'meh' to 'worst of both worlds'. I know it's still early in the year, but I'm proposing a better contender for 2023. Let's make this the year of the blended workforce.
Work itself was once a place you went to do specific things for a fixed salary over set hours. This conception of work has changed a lot in recent decades. So too has the way you can build a team in a far more flexible way. Now, with fluid economic circumstances combined with increasing demands for autonomy and choice in how, where and when we do our work, new approaches to hiring are needed.
This is a trend which has been building for some time. Pre-pandemic research by Field Nation suggested that nearly all (93%) of companies saw freelance workers teaming up with employees to work on projects together. Freelancermap in 2022 indicated that 79% of freelancers were already working in a blended workforce. So, the future for solopreneurs could well be one of operating within larger organisations — on their own terms.
What is a blended workforce?
We can define a blended workforce as:
For employers, there are many advantages to hiring talent in this way. Pros include savings on employment overhead and access to specialised skills. Not every role in every organisation chunks out into neat 40 hour full-time contracts, and needs vary over time. It might be that highly senior roles like a CFO are required on a fractional basis at least initially, and you can retain the services of a more experienced individual on a part-time basis. 
That executive can then manage creative talent on a project-by-project basis. If necessary, they will be able to recruit against specific aptitudes and deliverables, and thus blend in the best person. This will infuse the team with diversity and innovative thinking, while the organisation as a whole remains agile and responsive.
Creating the perfect blend 
The blended workforce model aligns well with remote-first teams, who have tools and practices in place to support this mindset. Clear communication protocols, an asynchronous default, a bias towards documenting everything. These all support self-directed learning, and onboarding. It's essential that everyone can collaborate easily and that lines of accountability are clear. This way, the work (and any bottlenecks or issues) are highly visible.
Because temporary workers will usually be paid a higher hourly rate than employees, it's particularly important to reduce friction and admin time when it comes to instructing and managing their work. This also applies to the contract admin. 
Of course there are challenges too. New skills and thinking are required to manage temporary and remote workers. Managers must adapt their skills to support distributed teams, as many did during the pandemic lockdowns. Language and cross-cultural issues could arise if a blended team is particularly global. Or maybe the fresh thinking and independence which freelancers bring may not be a fit in every workplace.
It's also important to appreciate that adopting a blended approach does NOT mean breaking your activities into a series of isolated gigs. It also does not mean working with people who have no long-term relationship or sense of investment in the organisation. In fact, working in a blended team is the perfect solution for both employer and worker. This is because - with the right people - it balances autonomy and independence with long-term stability and consistency.
Freelancers fit right in to the blended workforce
An experienced solopreneur will bring all the right collaboration and communications talents to the table. Why? Well, along with their professional expertise, it's likely they've had the advantage of working within many different teams. 
Those who travel to different countries learn that their own native language, habits, and accepted behaviours are not universal. In the same way, freelancers and consultants understand that every team is different. Every team has evolved different ways of connecting, sharing and getting things done together. Thus, freelancers can adapt to what is required — often more quickly than someone moving very occasionally from one full-time employed role to another.
In return, employers get a flexible partner who can hit the ground running, without complex induction and onboarding procedures. Consultants are also adept at adapting their role as the organisation pivots or scales. This can develop into a lasting relationship which suits both sides equally.
Contracting with clients using a limited liability company (vs. as a sole trader) can benefit freelancers and consultants with lower taxes and protected liability. Advantages of doing so in Estonia as an e-resident include a fully digital and remote setup, and lower administrative burden.
It all comes down to finding the clients and managers who are flexible and open-minded enough. If they're willing to embrace an individual's unique offering, they will grow together. And such successful partnerships might make this part of the organisation's internal talent retention strategy over the long term. 
Grow with or grow out?
The flexibility which freelancers crave can unlock a preferred lifestyle while enabling long-term working arrangements. For some, it might even lead to confidence to grow their own business and support a fully nomadic location-independent lifestyle — as Estonian Enelin Toneva (Paas) discovered.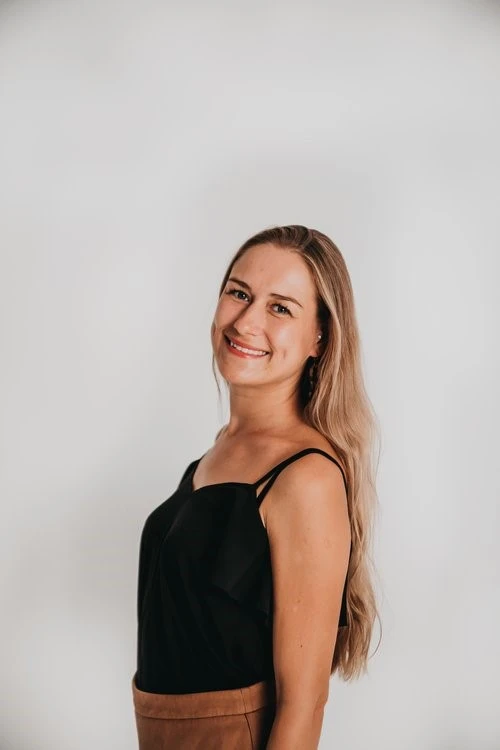 Enelin was working full time in the marketing team at Safetywing. There, she built a successful internal programme for affiliate and influencer marketing. This initially led her to consulting on the side, but her clients soon wanted more in-depth done-for-them services.
"I didn't want to work 80 hours a week, so that led to me creating my own agency," she explained. Two years in, she has a team of 10 people working with her at Digitarial, and more than 10 clients -- including Safetywing.
"They really understood that I'm a young person, and I want to keep growing. So, there was either, will I grow with them? Or will I just keep growing and grow out, right?"
Being in an encouraging and entrepreneurial environment as an employee let Enelin discuss her aspirations openly, which led to a win-win for them both. "It's a great synergy. They were very, very supportive, and said yeah sure we're going to be your first client because we know you can make it work."
Retaining talent through flexibility
Leading a blended team might require a break with traditional thinking and management approaches. But, it needn't lead to fragmented operations or short-term thinking. Instead, it can be a proactive strategy to retain great talent, and drive flexible continuity in a team.
Bringing this mindset to her own work is Enelin's natural style, as she delivers her services through her own global, flexible team.
"I don't employ them, they are contractors. So everybody's free. Everybody sends me bills, depending on where they are, then they can register as a freelancer and do your taxes like that. Or they can have other companies in Estonia."  
This flexibility is perfect for a project-led initiative like Digitarial. "People take their time off and travel whenever they want. They just have to tell me one month before if they can manage the project. It's super independent and flexible."
Extra hands and extra minds
Of course, this flexibility has to work on the hirer's side too. E-⁠resident Anastasis Giannakakis is owner of Architectures OÜ. He has unlocked new levels of flexibility and productivity to grow his business with a blended workforce. Based in Athens, he collaborates with partners as consultants, who bring different skills to the table as needed.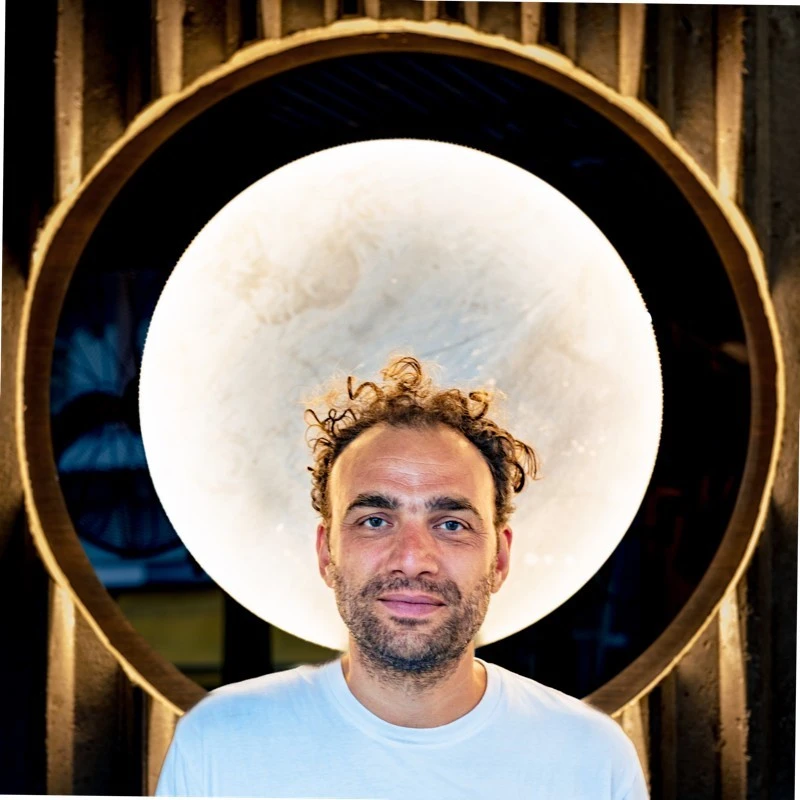 "Even the partners that are not employees… They are no strangers to us, and they are part of our team. The difference is that they work by taking a part of the job, and they get paid by the job. We use them when we need extra hands or extra minds."
The idea of extra minds clearly reflects the depth of value that external partners bring to the team. They're more than simple outsourcers. 
With creative, project-driven work like architecture, needs vary, and a blended approach lets them scale resources according to demand. As Anastasis explained: "The ones that have the same specialty [fellow architects] are useful when we need to do a job faster.  And the ones that are from different specialities, we collaborate with them when there are parts of the job that are not really our expertise."
In an ideal world, Anastasis said he would prefer to have them all as permanent employees. But at the present stage of his business' growth and development, the blended approach works. It allows him to build project teams as required and to tackle diverse client requirements. It also enables his e-resident business to truly offer 'architecture on demand.'
"I used to be a guy that works as a freelancer and I thought that it was perfect, but now I am a team guy. I realised that there is nothing better than a team, and there is nothing better than sharing the problems, the happiness, the struggle… And of course, more minds create better solutions". 
The perfect blended workforce for a flexible future
The world of work continues to evolve through the curious mix of economic uncertainty combined with a hiring crunch. But to find the right balance, all employers have to do is look at the data. What people want from work today is flexibility above all else. They prefer to prioritise wellbeing over income, and choose work which supports their life rather than the other way around.
Business itself is changing, from the traditional hierarchical structures of the 20th century, to a range of exciting new possibilities. E-⁠Residency, digital nomad visas, DAOs, and solopreneurship are all part of this evolving continuum. And the blended workforce is simply the personnel manifestation of this shift.
Working together to get the job done, wherever and whenever it best suits, is the future of work. And freelancers are a crucial part of doing just that, within organisations of every shape and size. And as Anastasis concluded, "e-⁠Residency is ideal for this situation."