business banking options for e-⁠residents
Business banking is an important matter for entrepreneurs.  Read business banking options, general characteristics, pros and cons for e-⁠residents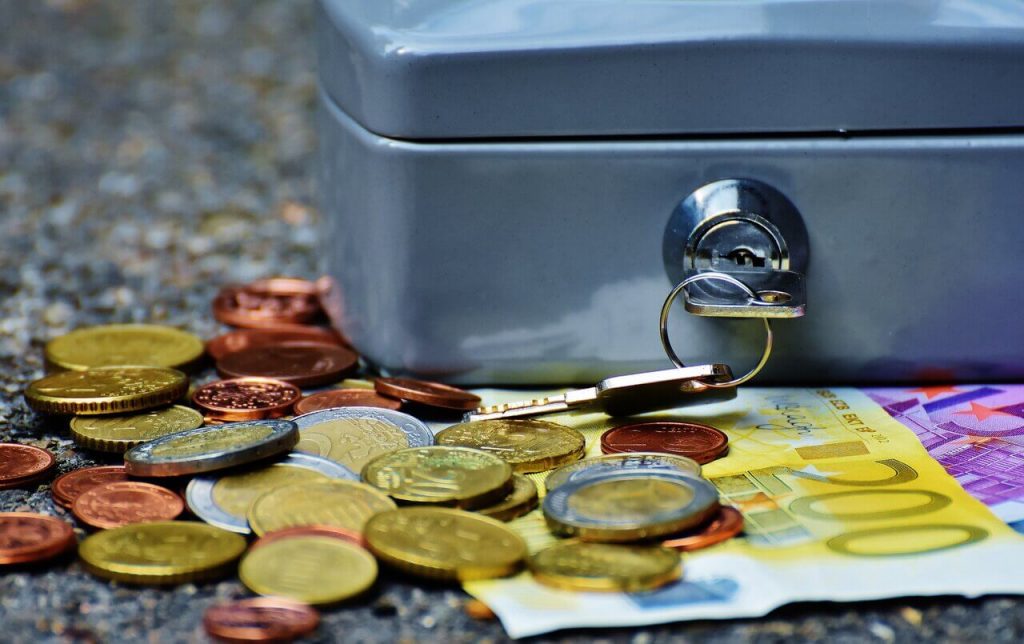 Business banking is an important topic for e-⁠residents. The e-⁠Residency team has made it a priority to ensure e-⁠residents have ample solutions to choose from. But we also want to make sure e-⁠residents are aware of the different options. In this article, we set out the options, evaluate the pros and cons, and recommend the best solutions for different categories of e-⁠residents.
The three broad business banking options for e-⁠residents are:
We'll get to these soon. But first, let's set the scene with some key findings from our survey on business banking in the e-⁠Residency community. Plus, it's important to understand the current state of global banking as it affects banking access and choice of not just e-⁠residents but entrepreneurs and businesses worldwide.
Setting the scene: e-⁠Residency banking survey
In a Business Banking survey we conducted last year, e-⁠Residency sought to determine the nature and extent of problems with business banking among e-⁠residents, and to find possibilities for mitigating them. The target group of the survey were e-⁠residents of Estonia, who founded a private limited company (OÜ) registered in Estonia. We reached out to a total of approximately 15,000 e-⁠residents with companies. The survey was conducted in English in February 2021.
1313 e-⁠residents with companies responded. Of those who responded, 93% had at least one bank account:
Of those with an Estonian bank account, 84% opened it on their first attempt, 16% on two or more attempts. 43% used a business service provider, 57% opened their account themselves.
Of those without a bank account, 3/5 unsuccessfully applied for an account, 1/5 had an account that was closed by the bank or fintech, and 1/5 either had not got around to opening an account or said they didn't need one.
After the survey, the e-⁠Residency team worked hard to identify more business banking options for e-⁠residents. In 2021, we welcomed Estonian bank Coop Pank as a member of the Marketplace - joining long time member LHV. We also added several fintechs, including Payhawk, Intergiro, Wamo and Juni to the Marketplace as they became viable options for e-⁠residents. They joined existing members Wise, Paysera and Payoneer in this category.
A reality check: global business banking 
Another result from the survey was that 46% of respondents perceived that Estonian bank accounts were difficult to open. Why is this? Shouldn't banks be welcoming clients and their money?
Well, it all comes down to compliance with laws designed to prevent money laundering and terrorism financing on a global scale. Many of these laws have become stricter over recent years as a result of bank scandals involving laundering and criminal groups. As a result, banks across the globe have had to put in place stricter know your customer (KYC) and due diligence procedures.
Anti-Money Laundering and Counter-Terrorism Financing
In Estonia, the most important law to be aware of is the Money Laundering and Terrorist Financing Prevention Act. This requires banks to know their business customers inside out. In particular, they need to know who are the beneficial owners and board members of a business, what are the main areas of activity of the business, and what are the forecast business volumes (i.e., how much money will be coming and going on the accounts). If banks don't know their clients and don't do their due diligence, there are heavy fines for the banks and also for their employees.
So, what kind of enhanced due diligence do banks apply? They require potential clients to fill out a data form in the first instance, which they then use to make a risk assessment and to start the due diligence process, which might include the following:
Correspondent Banks: the backbone of global banking
An additional layer to be aware of are the relationships banks have with correspondent banks. Banks need these relationships to carry out cross-border transactions (payments, trade finance services, exchange services, etc). For example, if a client of an Estonian bank wanted to carry out a transaction from euros to a USD account, the Estonian bank would rely on their partnership with a correspondent bank in the US.
Correspondent relationships are grounded in trust as correspondent banks rely on their banking partners to have completed all KYC and due diligence on clients making transactions. Because of this, correspondent banks are generally quite conservative and have a low risk appetite. This low risk approach is taken on by banks when onboarding clients. Losing such a relationship would not be good for a bank as it would result not only in financial damage as well as reputation damage. As a result, finding a new partnership would be extremely difficult too.
Sanctioned and FATF-listed countries
In addition to AML/CTF regimes, many countries are also subject to banking sanctions, including Russia and Belarus due to the war in Ukraine. Plus, banks and fintechs will tend not to open accounts for clients living in risky countries on the FATF list, including countries on the black list - currently Iran and North Korea, as well as countries on the grey list, i.e. whose banking regulations and compliance show strategic deficiencies. The grey list, which is updated a few times a year, can be found here.
The e-⁠Residency Team held a live webinar and deep dive into the topic of business banking with special guests from Estonian banks LHV and Coop Pank on 18 May 2022. The banks covered their preferred customer segments and onboarding procedures and also covered the above in detail.
Business banking options for e-⁠residents
1.Fintechs in the EEA
The best option for e-⁠residents is to open a business banking account with a fintech based in the European Economic Area (EEA), which includes member states of the EU, plus Iceland, Norway and Liechtenstein.
Accounts can be opened entirely online. There is a wide choice of options on the market. In general, fintechs have a higher risk appetite for onboarding business customers whose founders reside in a different country. And e-⁠Residency has onboarded several fintechs to our Marketplace who understand the program and can support e-⁠residents and their Estonian companies. Most fintechs are not credit institutions and so cannot provide business loans. However, they are required to keep their clients' money separate from their own as a form of protection.
We often suggest to e-⁠residents, particularly if they are opening a brand new business, to start with a fintech business bank account in the first year or two of operation. Then, they can build up a pattern of transactions and revenue/expense history. Demonstrating a consistent transaction history and paper trail is more attractive to traditional banks when onboarding new business clients.
Advantages
Disadvantages
Which e-⁠residents?
For the majority of e-⁠residents, the best option is a fintech in the EU/EEA. Whether you're a digital nomad who uses your Estonian company to provide consulting services to clients, a freelancer producing content for global customers, or a small marketing agency with employees across the globe, there will be a fintech for you.
The e-Residency Marketplace lists a number of fintechs who offer business banking accounts to e-residents, including Wise, Wamo, Payhawk, Intergiro, Juni, Paysera and Payoneer. View them here.
For companies with distributed teams, Payhawk could be a good solution for your business. Read more about Payhawk's distributed team offerings in their recent guest post on our blog.
The e-⁠Residency Team held a live webinar and deep dive into the topic of business banking with fintechs with special guests from Intergiro and DECTA in October 2022. The banks covered their preferred customer segments and onboarding procedures and we answered many questions from the audience.
2. EEA Banks
The second option for e-⁠residents is to open a business bank account for their Estonian company with a bank from another country in the EEA. This could be especially easy for e-⁠resident entrepreneurs who already have a client relationship with a bank in their home country. There are a growing number of cases where banks have accepted an Estonian business as a client if the e-⁠resident founder is an existing client of the bank.
An EEA bank account is possible because Estonia amended its commercial code in 2019 to allow entrepreneurs to register their share capital contribution with an account at an EEA credit or payment institution. Why do you need to register share capital? Well, once the share capital has been transferred to your company's bank account and registered in the Estonian Business Register, you may use these funds for business-related expenses and investments. Read more about share capital for e-⁠residents here.
Advantages
Disadvantages
Which e-⁠residents?
E-⁠residents who are citizens or residents of an EEA country could be able to use this option. In particular, if you already have an existing client relationship with an EEA bank, and that bank is willing to take on your Estonian company as a new business client.
However, if your business is in eCommerce, it might not be practical to have an IBAN in a different country to Estonia. In this case, see if you can access an account with an Estonian bank or with fintechs Payhawk or Wamo.
3. Banks in Estonia
Estonian banks are a third option for e-⁠residents. They can provide an Estonian IBAN, international payments, the possibility of business loans, and possibly other services such as foreign exchange and brokerage. As a credit institution, they protect client deposits. Plus, for many a pre-application can be made and granted online. Once granted, onboarding is straightforward although will require at least one personal visit to a bank branch in Estonia to authenticate the identity of the business founder. Once you are a client, you will be able to use your e-⁠resident digital ID card to manage banking transactions and services online from anywhere in the world.
The main blocker for e-⁠residents is that Estonian banks generally require your business to have a strong connection to Estonia. What this means is that your business has at least 50% of shareholders, suppliers, customers, staff, or assets in Estonia. This doesn't include service provider relationships (e.g. accountants or virtual office providers). It can also mean having an office in Estonia, targeting services to Estonian customers, or investing in real estate/industry here.
Advantages:
Disadvantages
Which e-⁠residents?
E-⁠residents whose companies have a strong connection to Estonia should have no problem in opening a business bank account with an Estonian bank.
As mentioned above however, this might be a blocker to a great number of e-⁠residents, in which case, look to the fintech or EEA bank options instead.
As mentioned above, the e-⁠Residency Team held a live webinar and deep dive into the topic of business banking with special guests from Estonian banks LHV and Coop Pank on 18 May 2022. The banks covered their preferred customer segments and onboarding procedures and also answered live questions from the audience. The Q&A was wide-ranging - from investing in the Baltic NASDAQ to possibilities to transact in crypto, or why using a fintech at first might be a good option for e-⁠residents.
Watch the Q&A part of the live webinar below:
Comparing business banking options for e-⁠residents
To help e-residents compare the various banking solutions and find the best option for their business, we've put together a comprehensive comparison of business banking options on our Knowledge Base. Here you'll find information about each of our Marketplace members, including:
As we saw in our 2021 survey, 93% of e-⁠resident company owners had at least one business bank account. And since the survey, we have increased options for e-⁠residents by engaging with more fintechs across the EEA plus another Estonian bank.
But don't worry - we haven't stopped. We continue to scout for worthy solutions for you and will communicate them as they arise.
After all, we're committed to the success of our e-⁠resident entrepreneurs. Because your success means success for the e-⁠Residency program and for Estonia.