Advantage e-Residency: start a trusted legal entity based in the EU and access business banking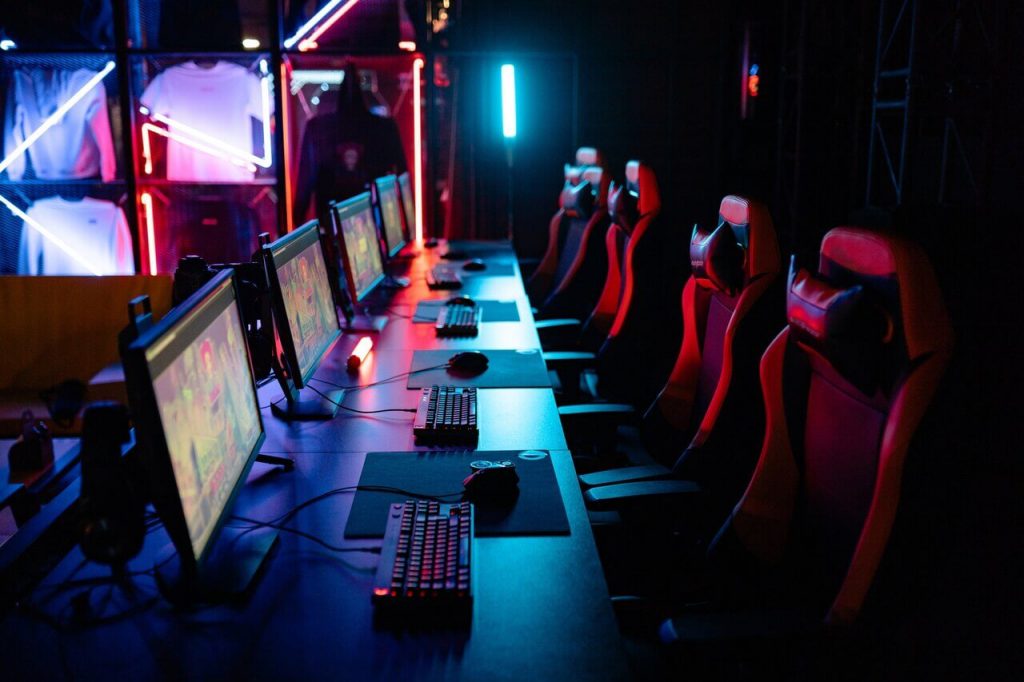 Elite sports is a global marketplace, bringing together the world's best athletic achievers. They compete head-to-head in front of live audiences and their deeds are broadcast to fans near and far. In recent decades, sport has become big business too – including brand sponsorship, the market for broadcast and streaming rights, and merchandise.
With the advent of the internet and communication technologies, it's no surprise that competitive gaming or electronic sports – or 'esports' – have also emerged. The esports market operates at the intersection of competitive gaming and game-related live-streaming. It's really no different from live sports. On the one hand, it combines actual competition (albeit less physical than some live sports) with the economy that has developed around the competitions on the other.
According to gaming analyst NewZoo's Global Esports and Live Streaming Market Report, the live-streaming audience of esports reached almost 810 million in 2021. It is expected to reach 1.41 billion by 2025, a compound annual growth rate of +16.3% from 2020 to 2025.
Interestingly, non-gaming content (e.g. esports-related journalism, blogging, PR/marketing, community content or branded content) is one of the drivers of the industry's massive growth. It accounts for up to 21% of the content watched in 2021. Indeed, the industry is hugely reliant on sponsorship as its primary revenue source. NewZoo expects this to account for $837.3m in 2022, reaching a global audience of 532 million people.
Like any professional sports market, there are numerous different stakeholders – the players, team managers, sponsors, media and content creators, etc. The players are the raw talent which underpins it all. As in live sports, they often find themselves caught between the conflicting interests of sponsors, managers and platforms. Those from emerging markets are generally at greater risk of being more disadvantaged.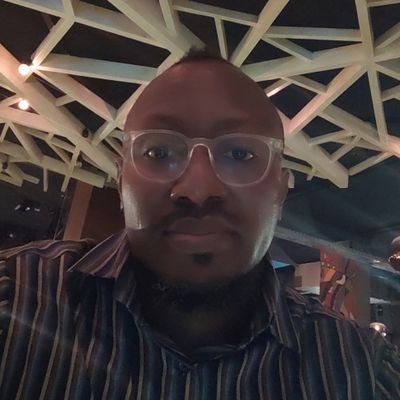 Estonian e-resident Kofi Sika Latzoo is an esport lecturer and trainer since 2018 at KEDGE Business school in France, and Microsoft Education certified esport leader. He is an absolute enthusiast for esports in Africa and has been immersed in the scene for over a decade. He's also the founder of GameCampCities, the first 360 communications agency dedicated to Africa's gaming industry. His agency has delivered more than 100 esport and gaming events on the continent since 2012.
Based in Senegal and producing gaming / esport activations across more than ten African countries, Kofi sees the inevitable attraction of the prize money and streaming rewards for local participants. He also sees a huge opportunity to teach STEAM skills to youth across the continent.
Yet, huge structural obstacles remain in the way. While the distant African poles of Egypt and South Africa lead the way for esports on the continent, other smaller countries lag behind.
"For example, in Madagascar, there's this amazing content creator," he explained, "with great numbers of views and followers on Twitch, and brands interested in partnerships for sponsoring.
"But in her country, PayPal doesn't work. If she wants to get paid, she has to do something like call a friend in France, and ask him to pass on the payment via Western Union."
For an industry without borders, these infrastructure barriers are vast, and leave those actually creating and competing at risk of exploitation and missed opportunities.
Levelling the esports playing field with e-Residency
African tech entrepreneurs are accustomed to creative and inspired problem-solving. Why is this?
Well, it's mostly due to barriers to entry. Barriers like the distance in geography, underdeveloped technology infrastructure, and a lack of prioritising of the African market by Western states. These and more have led to African entrepreneurs looking for alternative ways from the norm to connect and get things done across distances and cultures.
Just ask Kofi, who had to travel abroad to pick up his e-Residency digital ID. For him though, it was worth the trip to embrace the Estonian tech focus and mindset:
"I see common traits about the work ethic, and focus on design, and the way Estonian people just get things done quickly.
So, the advantages for esports participants are clear — if they operate an e-resident business in Estonia, they have a trusted legal entity based in the EU and can access business banking solutions. This means they can invoice clients and partners, and get paid directly and fairly.
As Maren Krimmer – Business Analyst in the e-Residency team – explained, esports is a good match for the Estonian program. Why? There are no specific regulatory obstacles to operating in the esports industry via an Estonian private limited company or OÜ. That is, no special licences or permits are needed.
Plus, with the right legal agreements, esports participants can operate and transact with others in the industry in a safe and efficient manner. Essentially, they can operate and be treated like any other professional sportsperson.
E-Residency are working on model contracts, with the help of a leading industry law firm, to ensure robust terms covering all the issues the industry needs to address. These will cover key questions such as: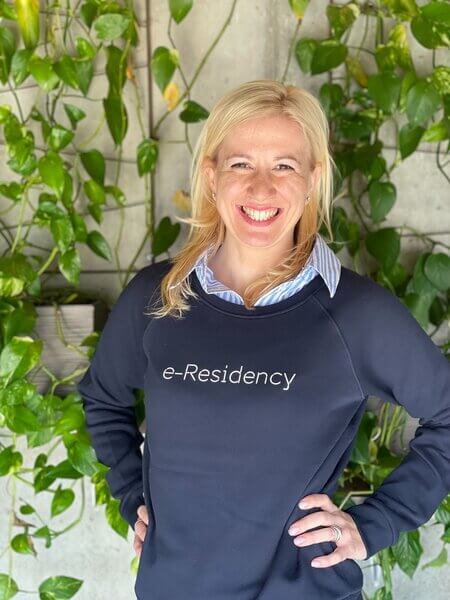 "How will prize money be paid out, between individuals and other team members? What are their working and training conditions? And the streaming — who can use that, live and afterwards, who owns the content, and how and when can it be replayed? These are the things which need to be regulated contractually, that maybe no one thinks about," Maren explained.
There is clearly a complex legal intersection of gaming rules, IP ownership, and employment terms to navigate, as well as the distribution of salaries and prize pools. Income streams are continually diversifying, from direct-to-fan monetization through streaming and merchandise, to international media rights and sponsorships, and tokenization and digital currencies. This will continue to escalate as esports become more and more accepted in international sporting events and as an Olympic discipline.
But the right contracts and documentation means things are improved for both participants, and the business owners themselves, as Kofi pointed out:
"In general, governments [in emerging markets] don't understand gaming, they don't trust the industry, and they won't support it financially," he reflected. Even though he has personally worked extensively with the GIZ / BMZ (Germany's development agencies) as a GIZ Certified Gamification Consultant on localization projects to ensure cultural appropriateness of game content for different markets, there are still societal obstacles.
Estonia for the win?
Given the present and future potential of the esports market, it's worth it for both Estonia and global gamers to collaborate, to develop services and support specific to this sphere.
"I know that Estonia is the most advanced digital country in the world, but interestingly, it's not yet one of the big global players for esports or gaming," Kofi reflected. He hopes that the Estonian technical knowledge and infrastructure can help the industry overcome some of its ongoing problems. These include the crunch time in bringing products to market, and the lack of diversity and representation in content and participation.
Esports players of today and tomorrow
The stereotypes need updating for sure. "This is not something for kids, the average median age of a gamer worldwide is 35. They're working people, parents — so perceptions need to change," Kofi explained, contextualizing the growth of gaming in general as digital natives mature through different life stages, and the proliferation of titles across devices and platforms.
But elite competitors tend to be younger. And because of the attractions of prize money for low-income participants in particular, industry analysis shows the greatest growth potential of the sector lying in Southeast Asia, Latin America, the Middle East, and of course, Africa.
And thanks to esports pioneers like Kofi, we are already witnessing achievements and growth. In less than 5 years, GameCampCities has developed the first esports team from Senegal: XamXamLionz. Esport players from varying African nations have qualified for major global esports tournaments and had top eight finishes, all without major sponsors.
In fact, in the last 6 months a lot has already changed in the esport ecosystem in Africa. Take Senegal for example. There, the government has pledged 3 billion in investment for an esport stadium and an esport committee inside the Ministry of Sports. Senegal will host the Youth Olympic Games in 2026 (postponed from 2022) and hopes to include esports in the programme.
As gaming hardware becomes more affordable and accessible and internet connectivity improves, there is potential for professional gaming as a path to levelling up financially. This will be increasingly attractive to a new generation of aspiring professionals.
After all, sports have always brought nations and cultures together, while providing role models to future generations. Perhaps those 35-year old gamers once dreamed of footballing stardom, while their kids now aspire to gaming success.
Whatever the future holds, e-Residency offers esports players, content creators, and business owners alike the tools they need to turn their passion into profits. Plus, they have peace of mind operating within a model framework for collaborating and contracting safely and compliantly across international borders.