From Tech Entrepreneurs to Frontline Volunteers: Estonian e-residents band together to do humanitarian work in Ukraine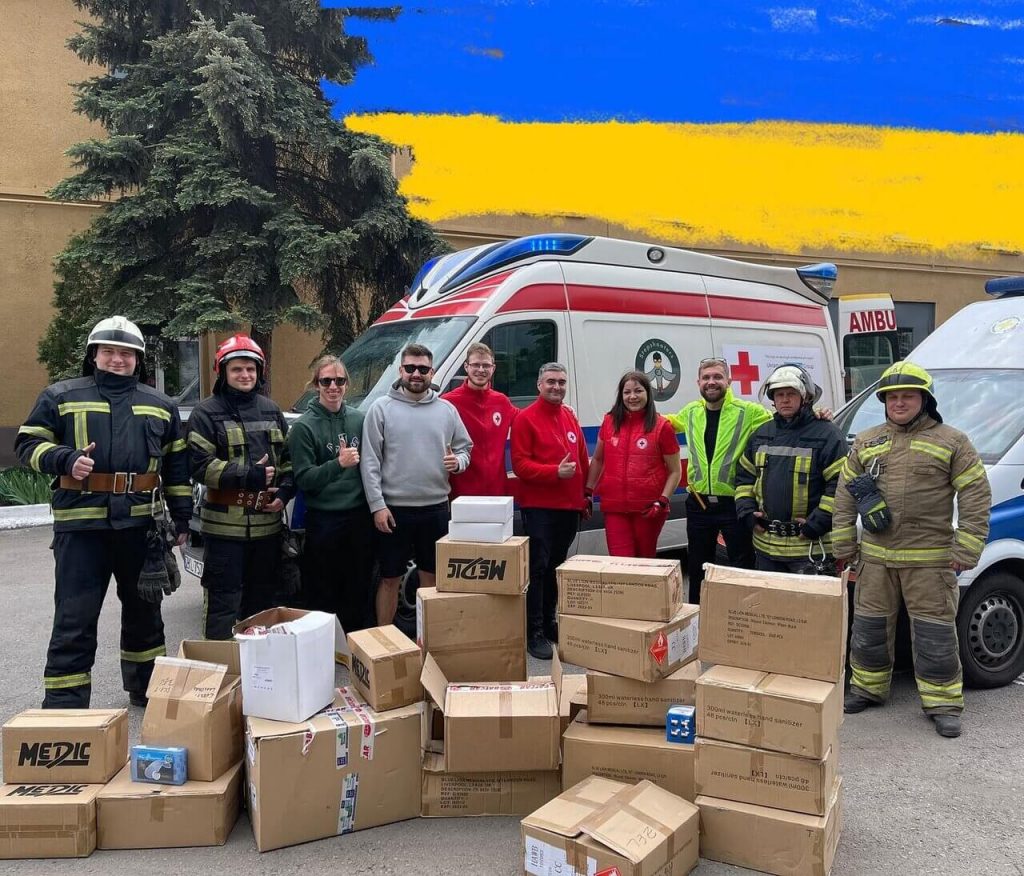 Everything changed within days, if not hours. On February 24, the Russian Federation launched its full invasion of Ukraine. Before the war, Ukrainian entrepreneurs Eugene Ursalov and Nazar Hembara were focused on investing in edtech and custom chatbots. These days they are trying to raise money to buy ballistic vests for those delivering humanitarian aid, and to buy a van to improve deliveries to those in need. And, together with Arnaud Lafeuillade, a French photographer and QA engineer at Bolt, they have founded a nonprofit in Estonia to streamline fundraising and purchases called MTÜ Refuge. It was incorporated in Tallinn, as Ursalov and Hembara are e-residents.
According to Lafeuillade, setting up the nonprofit in Estonia was easy. "When you do anything in Estonia, it takes maybe a day and it will be ready the next day," Lafeuillade said of his experience. "In France, it would take two months to create any organization." MTÜ Refuge is also using LHV, an Estonian banking and financial services company, to manage transactions for the nonprofit.
"I am very grateful to them because their payment system is amazing," Lafeuillade said during a webinar where Ursalov, Hembara, and Lafeuillade discussed their humanitarian work in Ukraine.
"Their support has also been perfect."
Watch a recording of the webinar here:
Ursalov and Hembara have known each other for years, with Estonia serving as a nexus or hub for collaboration. "It all started with e-Residency," said Hembara, who picked up his e-Residency kit in 2017. Ursalov has been an e-resident for three years. They obtained their kits from the Estonian Embassy in Kyiv. While the Embassy in Kyiv was closed for several months at the start of the war, it is now operational and can issue e-Residency to Ukrainians again.
They both incorporated their firms in Estonia, taking advantage of its digital ecosystem of state and financial services, and took part in a startup accelerator in the country too. Ursalov's firm, CASERS, helps case writers create interactive simulations for individual learners. Hembara's company, BotsCrew, helps businesses benefit from chatbots and voice assistants.
"In our normal lives, we are entrepreneurs, we make business software, and in my startup we manage edtech technology," said Ursalov. "When the war started this changed completely," he said. "For now, our main focus is to buy helmets, to buy ambulances, to organize evacuation buses and everything else."
E-Residency and its partners are reimbursing the set-up fees for Ukrainians to become e-residents and set up businesses in Estonia. Read more on our website: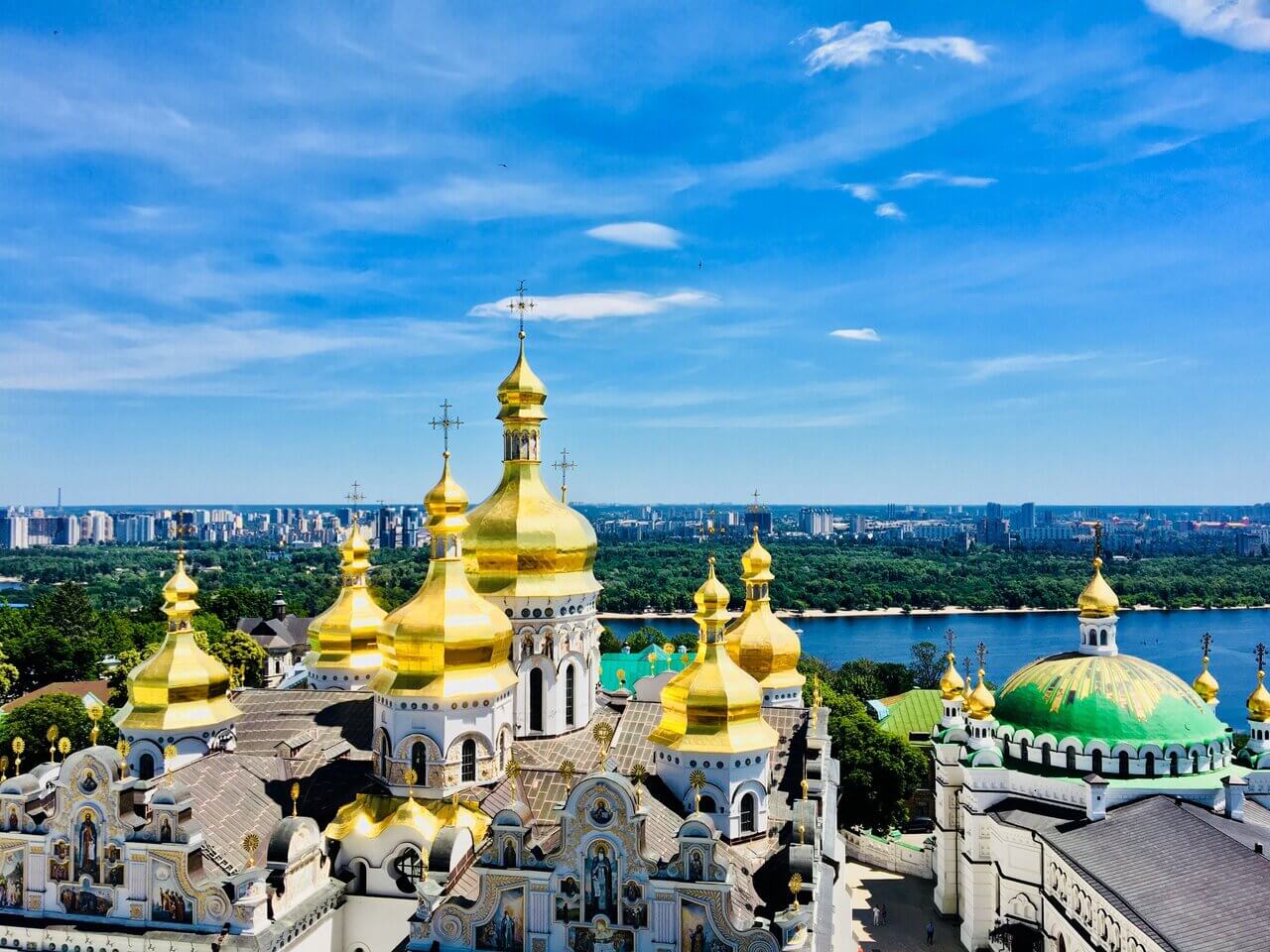 E-Residency & Ukraine – Support Ukraine
E-Residency supports Ukraine. E-Residency has launched a state fee reimbursement offer to financially support Ukrainian entrepreneurs.
Though MTÜ Refuge was established in May, its principals have been helping to deliver humanitarian aid since its start. They also liaised with Morten Kroslid, a Norwegian entrepreneur and investor, to help organize buses to evacuate refugees from Lviv in Ukraine to Oslo. The cooperation has been successful, and more than 4,000 people were safely relocated to Norway.
Early on, they also helped to deliver £250,000 worth of walkie-talkies to volunteers on the frontlines, making the delivery from the UK to Ukraine. They also helped move a shipment of helmets to Ukraine from a small town in the Netherlands, all via the social networks that emerged throughout Europe to help Ukraine in the weeks after the war started. After obtaining the helmets at a discount price, Dutch volunteers were able to get them from the Netherlands to the Ukrainian border within a day. "It was crazy," recalled Ursalov, "but it showed that Europe was united, there were a lot of people who could help, and that logistics wasn't a problem anymore."
As Ursalov noted, the focus of MTÜ Refuge shifts with the needs of Ukraine. A main thrust has been to deliver food and other supplies to Ukrainians in Kharkiv, who have been living in shelters since the war began. So far, the e-residents have helped deliver 15 tons of humanitarian aid from all over Europe, but mostly from the Ukrainian Greek Catholic Church in Estonia. They have distributed this humanitarian aid in Ukraine to the NGOs and military units that need it the most. They also were able to buy new ambulances and deliver them to their Ukrainian partners.
This is where having a nonprofit in Estonia helps them, as it allows them to raise money, and to make transactions in euros. "Given the situation with the Ukrainian currency (the hryvnia), it's hard to purchase something from outside Ukraine and deliver it," said Ursalov. As noted, they are currently raising money for another delivery van and ballistic vests for aid delivery personnel.
Visit the MTÜ Refuge website to support their work:
When the war started, Lafeuillade took his car and drove straight to the Ukrainian border to help pick up refugees. He also went to Kharkiv when the city was besieged by Russian troops, and helped to evacuate people. "These are things that you never expect to do in your life," said Lafeuillade of the experience, "but day by day you learn to just keep your hands on the wheels."
After the war began, he linked up with Ursalov and Hembara, and MTÜ Refuge was established as a nonprofit in Estonia. According to Lafeuillade, by pooling their resources, they can cover more ground. And he will deliver the goods in person, if needed.
"I tend to joke about it, but we are faster than Fedex, faster than DHL," said Lafeuillade. "The goal is not to be a hero," he adds, about the risk of making deliveries during the war. "You have to assess the situation, see how it is," he said.
In recent weeks, Lafeuillade drove to Narva to help pickup refugees fleeing the occupied city of Mariupol. Their stories motivate him to continue his humanitarian work. "There is not a single person who cannot tell you that they have had to bury a loved one," he said. "There is no one leaving Mariupol who is not leaving someone behind buried in the dirt."
While MTÜ Refuge is just a few weeks old, it is already seasoned in terms of experience, added Lafeuillade. In addition to serving as a platform for sharing tasks and for communicating it also helps with administrative questions, such as vehicle registration. "With the nonprofit, we can cover more territory and more people and share more knowledge," he said. And its work is ongoing, he pledged.
"Until war is over there will be no stop in activities," Lafeuillade said. "Until Ukraine is free we will continue these activities."
E-Residency is doing all it can to support Ukraine during these tough times. Read more in our blog post: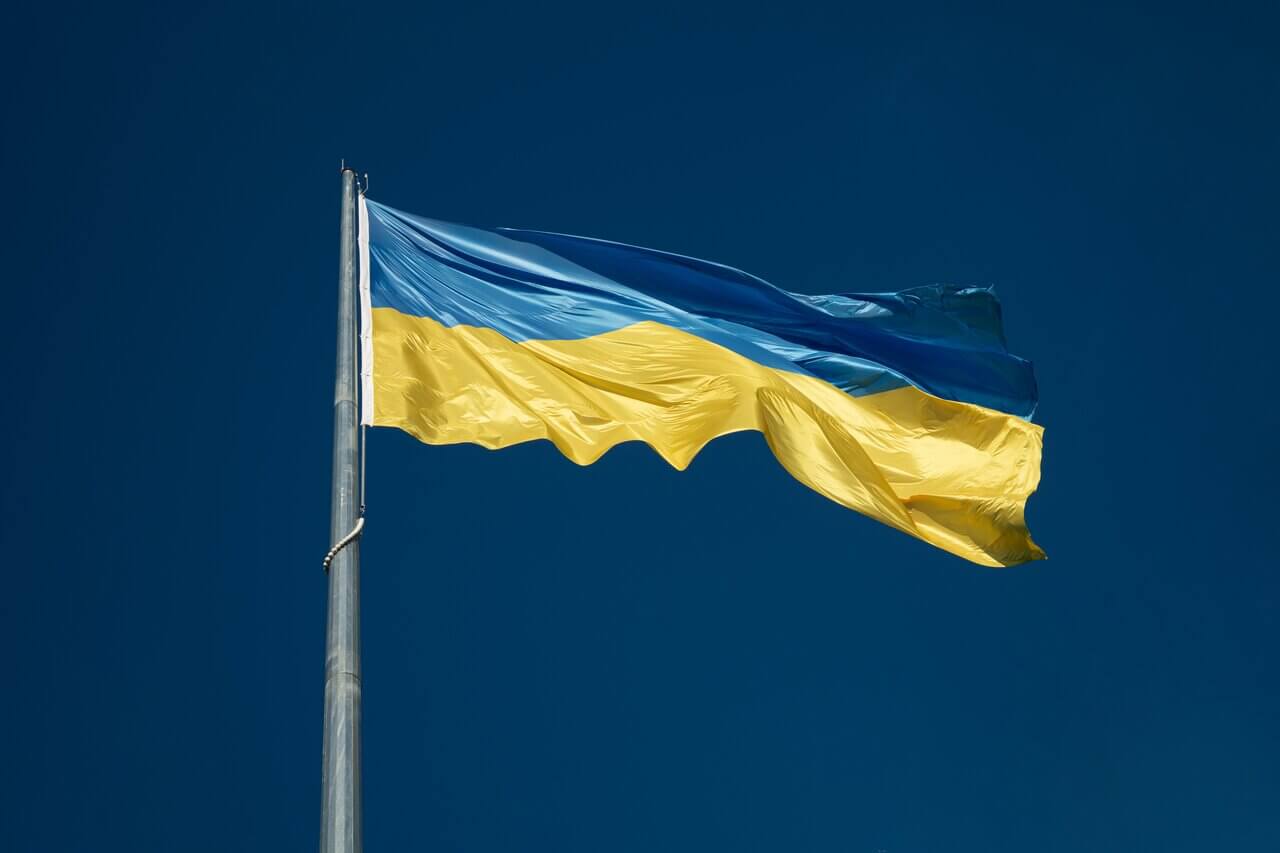 E-Residency supports Ukraine
Latest news, information and resources concerning e-Residency and Estonia and Russia's war in Ukraine
---
Note about MTÜ: a nonprofit in Estonia is known as "Mittetulundusühing" or "MTÜ" for short and is regulated by the Non-profit Associations Act. It's a voluntary association of persons with a nonprofit objective, i.e. the objective or main activity of the MTÜ cannot be the earning of income from economic activity. Since the aim of a non-profit organisation is not to generate profit, the taxation differs from taxation of limited companies.