estonian e-⁠residents in africa
E-⁠Residency welcomes a new wave of empowered and creative entrepreneurs from Africa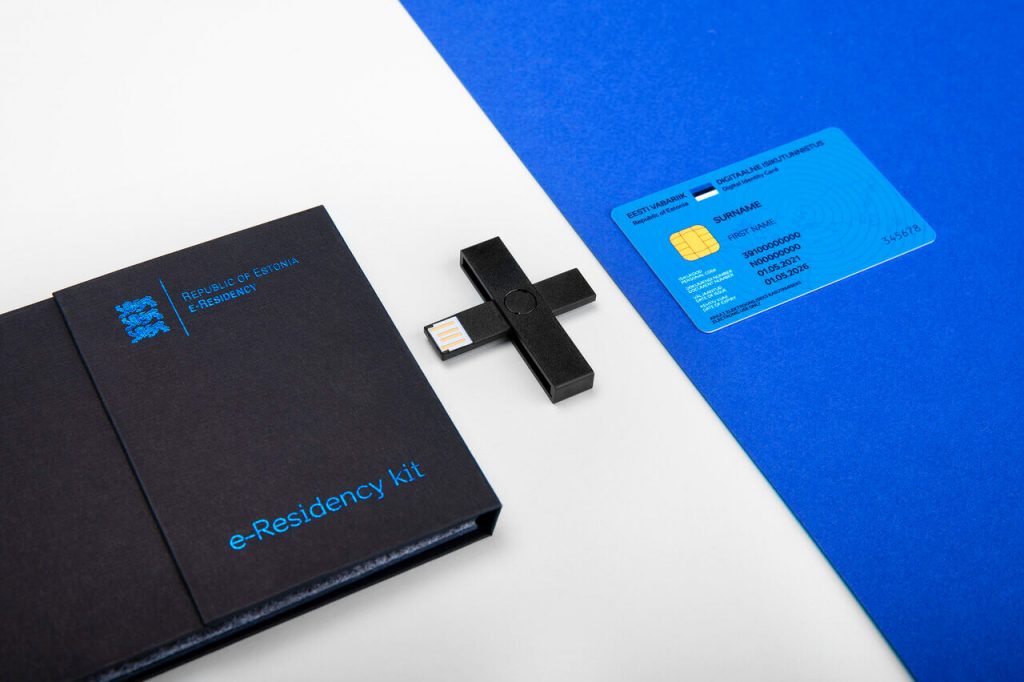 For TalTech masters student Tam Abaku, long interested in digital sustainability in Africa, Estonian e-⁠Residency sounded like the perfect solution. Just what was needed in a continent with a fast-growing population facing structural challenges. But to her surprise, her research in 2020 indicated that only 3% of the e-⁠Residency population was based in Africa (compared with 55% in Europe.)
This motivated the researcher - originally from Nigeria - to explore further and shape her thesis on digital sustainability around this theme: exploring the structural and cultural obstacles for uptake of e-⁠Residency for the African population. In her paper titled Digital Inequalities in Global South: The Perspectives of virtual migrants from North Africa and Sub-Saharan Africa, Abaku stated:
"Through the lens of Estonian e-Residency, virtual migration has the capability of providing a solution to the digital nomad paradox, based on the State-backed eID that grants remote access globally to tech-savvy migrants who desire to leverage digital technologies that facilitate location-independence, and autonomy while working exclusively in the cyber space, thereby eliminating the strict physical border processes."
So, with a highly mobile active and youthful population, many of whom are leveraging global educational content from international institutions to build their way to success, why were so few Africans taking advantage of e-⁠Residency's innovative route to business access?
"The biggest reason was simply physical, that there are 55 countries in Africa, and until recently just one pickup location for the e-⁠Residency ID card, in Egypt," she explained. With the combination of political complications and infrastructure challenges that Africa endures, these physical obstacles are huge. "One e-⁠resident I spoke to from Tunisia found it easier to travel to France to get his ID, than to Cairo - which was extremely expensive."  
Even Egyptians she spoke to had low awareness of the scheme. For her paper she had sought out a range of entrepreneurial, digitally empowered citizens to interview, but even those who had managed to become e-⁠residents had stumbled across the programme by individual chance. "They said it wasn't promoted towards Africa, it wasn't anything you could easily find out about online. Most people I spoke to had never even heard about it."
Making it easier to obtain the eID
Two years on and much has changed.
In February, Estonia launched a new strategy for Africa for 2020-2030, covering foreign and security policy, economic relations and business diplomacy, development cooperation and humanitarian assistance, Estonians abroad and consular assistance. And the visit of Estonian President Kersti Kaljulaid to Nairobi this September followed the recent establishment of a new e-⁠Residency pick-up point in South Africa, finally offering sub-Saharan Africans a more accessible way to collect their digital ID cards and join the ranks of global e-⁠residents.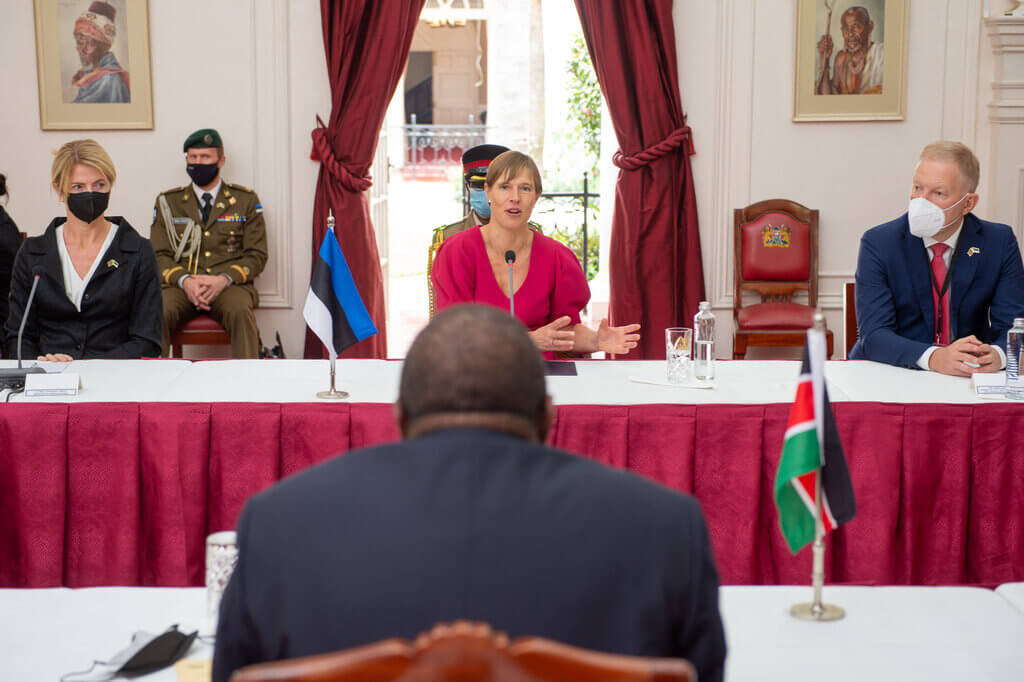 Despite the geographical distance between them, Kaljulaid drew cultural parallels between the youthfulness of African nations and Estonia, and their mutual hunger for learning and growth.
Defying limitations from COVID to unreliable internet and even electricity, the African remote work and digital nomad scene is thriving in 2021, with the emergence of startups like AfriBlocks offering African gig workers a global platform, and the recent Future of Work Africa conference showcasing thought leadership in entrepreneurial thinking from across the diverse continent.
Supporting African entrepreneurs
The expansion of the Estonian e-⁠Residency programme comes just at the right time to support the aspirations of a new generation of creative and resilient business exemplars.
Entrepreneur Christelle Sidoine, originally from Cameroon, moved to South Africa where she wanted to launch a new business. "There are so many difficulties here. If you are not a permanent resident - you must have a business partner that is South African, and banking is also problematic." 
With previous experience in the travel sector, Sidoine was one of the pioneers who discovered e-⁠Residency through her own research, and found it well suited to her intended offering of freelance operations management - even though this involved a trip to Turkey to collect her digital ID at the time.
Since getting hold of the ID however, she found establishing her Estonian business Easy Assistant Co a straightforward process, in contrast to the previous launch of her tourism startup in South Africa:
"Starting the business [with Xolo] took about three working days, everything was done, straightforwardly. And I was happy to be approved by LHV bank, even with the COVID situation - I was able to provide all the documentation that they requested online, so my bank was opened online remotely.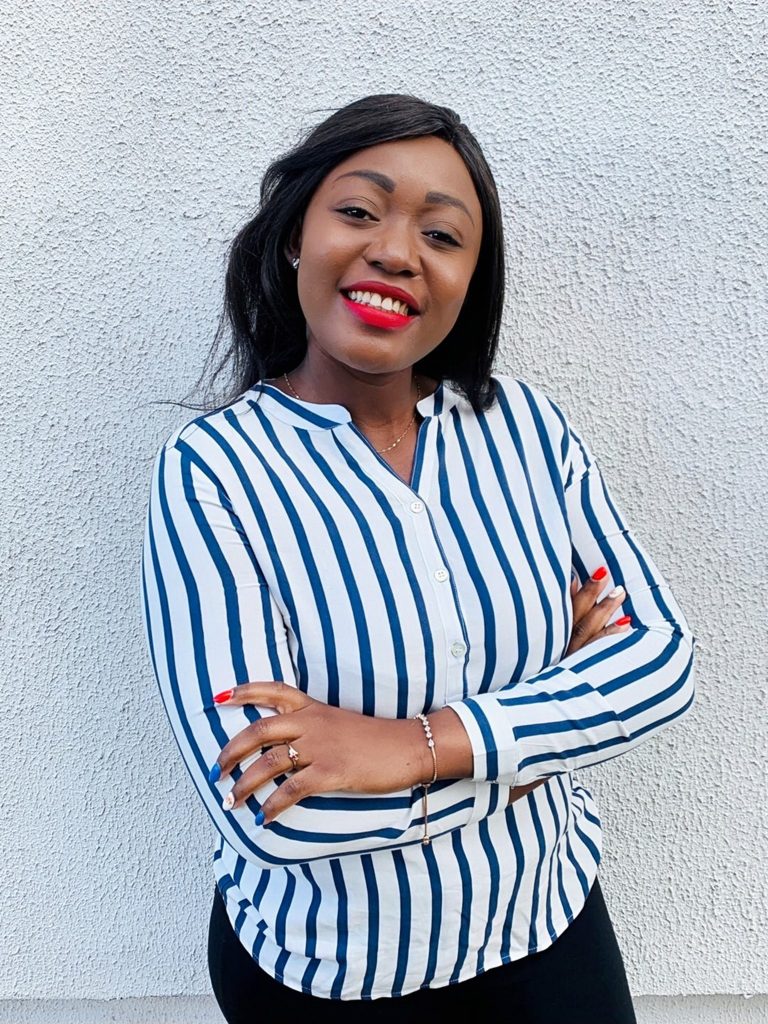 "I did everything online, I use Xolo, PayPal, TransferWise [Wise] and all the online resources to manage all my clients' projects." With Africa still waiting for access to vaccines to suppress the Coronavirus spread, she is grateful to be able to operate her business - which also offers opportunities to other local project managers - "Completely remotely - I can do everything, without even putting one leg outside the door."
Christelle's remote setup has enabled her to maintain a thriving startup during challenging economic times locally, providing services in a global marketplace. "Operations management, digital marketing, social media, property management… Of course, I'm not doing everything myself. I have to delegate. To my clients I am an agency that provides services, everything that is needed by entrepreneurs in small businesses."
Being able to operate in European currencies and markets is a great advantage in Africa, and the key benefit perceived by entrepreneurs like Sidoine. And with the new e-⁠Residency pickup point in Johannesburg, it should be easier and easier for people to access the programme and all the advantages it brings.
Read more about the benefits of e-Residency for entrepreneurs around the world on our website:
New possibilities for emerging entrepreneurs
But even with the new pickup point in Johannesburg, there remains more that Abaku would like to see - pointing out that two collection offices nearly 9000 km apart does not adequately serve a whole continent of such dimensions. "We need one in West Africa. And more mobile-focused solutions."
Having e-⁠Residency tools and content available in French and Arabic would unlock access for even more new users, Abaku suggested. 
Fortunately, e-⁠Residency is already responding to these challenges. The programme is looking for new ways to connect with the African population by reaching out in new channels, as well as showcasing the journeys of existing African e-⁠residents to inspire others. 
According to e-Residency Head of Content Hannah Brown, this includes, "in the first instance, expanding our content and support resources to help new entrepreneurs from across Africa to understand the programme's benefits and how to get on board". So far, this has included developing a webpage in English tailored to African entrepreneurs and startups and publishing more articles on the blog focused on e-⁠residents from Africa.
"We are also organising events and webinars to further explore the programme's opportunities and challenges on the continent," continues Hannah. E-⁠Residency will be hosting a side event of Africa Business Forum and Nigeria Tech Forum at Expo Dubai 2020, with the intent of introducing the programme, as well speaking about it from the perspective of African e-⁠residents Christelle and Fabrice Amalaman, founder of PayQin.
e-Residency @ Expo Dubai : Expand your business to Europe - e-Residency
Learn more about how Estonia´s e-Residency can enable you to establish and run an EU company 100% online. Over 85,000 people have signed up for the programme, and 18,000 companies have been created through e-Residency so far. Speakers: Meliisa-Palipea Tasker, Community Manager at e-Residency Mats Ku…
"E-⁠Residency is also exploring where to open additional pickup points and how to provide more localised content and support on our platforms - tailored to both language and region", says Hannah. 
As the world adapts to the needs of a newly remote-enabled workforce, we can expect more and more Africans to discover the benefits of teleworking and remote entrepreneurship, and transnational digital identity programmes like Estonian e-⁠Residency - which enable them to trade with and serve a global audience, bringing hard currency earnings into local economies which are urgently in need of a kickstart.
So just as Africa leapfrogged European and US adoption of fintech and mobile payments due to constraints of landline availability, the crucible of health inequality and political upheaval is forging a new generation of internationally oriented e-entrepreneurs, ready to take advantage of a new way to do business internationally. 
As the e-⁠Residency scheme grows in popularity and awareness, we'll doubtless see a range of innovative and sustainable initiatives well-placed to serve the needs of new markets, in sub-Saharan Africa and beyond.