Media monitoring can help e-⁠residents grow your business through data insights, industry best practices and reputation management. Read this ultimate guide by prnews.io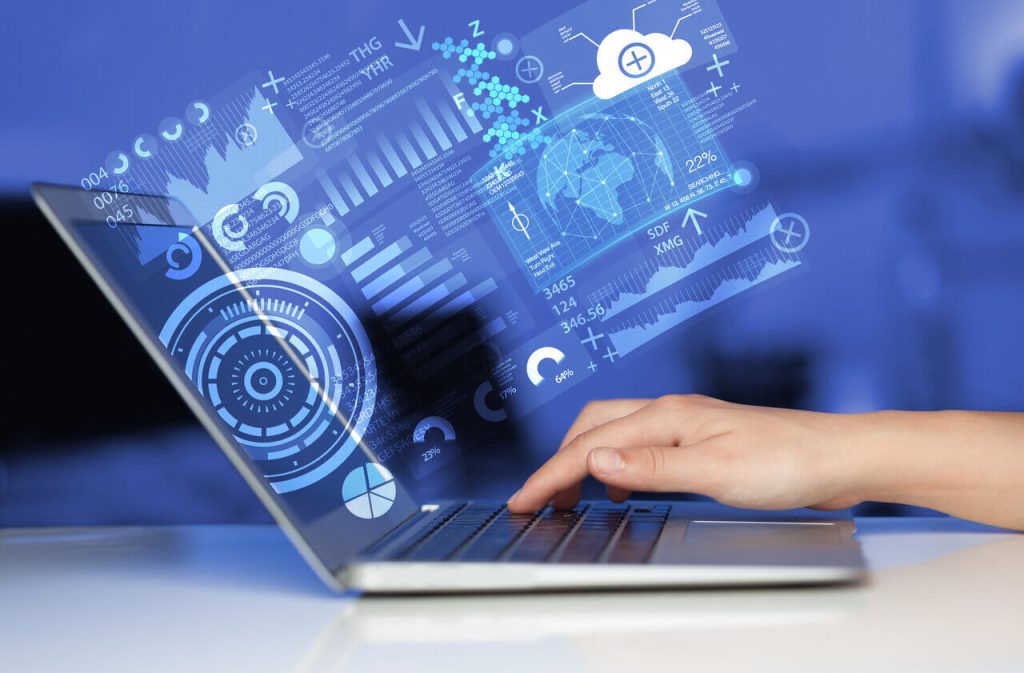 This guest post about media monitoring was written by Natalia Storozhuk of PRNEWS.IO, an international sponsored content online store and trusted member of the e-⁠Residency Marketplace.
Media monitoring (also known as media intelligence) is one of the most important and most profitable business tools of this decade. It's about finding sources that publish content related to your brand, business, or topic. You can collect data from millions of sources using specialized software and analytics tools.
If you're an e-⁠resident looking for tools to help you grow your business, consider how media intelligence could work in your favor.  This article sets out why media monitoring is important, how it works and some tips on how to get started.
What is media monitoring?
Media monitoring is the process of searching for information about a particular topic appropriate to your business. It's about collecting media mentions of your brand, name, competitors, industry, or any other market-related topic. 
Media monitoring allows you to know when your brand, product, services, CEO, or even your competitors are mentioned in a media outlet or on a blog. It can help you find what publications, websites, and blogs are mentioning your company, your industry, and your competitors.
Why is media monitoring important?
A media monitoring tool is important for PR experts and businesses so you can see valuable insights into the public impression of your brand, marketing campaigns, products, services, or even your competitors.
Here are some ways media intelligence will help you.
Facilitate reputation management and prevent potential crises
It's scientifically proven that people are more willing to share negative feedback rather than positive, so leaving such comments without a response from the brand can lead to a crisis.
The tone and what you are communicating matter. Media monitoring tools allow you to change the situation and improve your brand image. When you get information about a potential crisis at the right time, you can react immediately. In this way, you can prevent additional negative comments or further outbursts of frustration from a customer.
Get data about your industry
Media monitoring is an amazing tool for discovering industry trends. Industry conversations and media content will help you discover successful trends and use them first, ahead of their competitors.
Analyzing your competitors
Another benefit of monitoring the media is learning about your biggest competitors. Comparing the public perception of your rivals to your own will help you understand your current market positioning.
You can find out who your competitors are, avoid mistakes they make, or learn best practices based on what they did.
Finding influencers in your niche
Concerning influencer marketing, not all influencers will benefit your business and marketing campaigns. Intelligent monitoring tools will help you find influencers that fit your brand in terms of content and target audiences.
Media monitoring works 24/7
Users can add comments about your company nonstop – especially working internationally, and if you're a small business, it might be difficult for you to follow them all. Using media intelligence tools can avoid missing some important mentions. It will be like having an additional right hand for your business, operating at any time.
If media monitoring is your extra right hand, think of e-Residency as your extra left hand to start, run and grow a business 100% online from anywhere. Read the benefits of e-Residency.
How does media monitoring work?
Media monitoring services work by using machine learning tactics to scan and index social media platforms, blogs, etc round-the-clock. These tools use the latest algorithms and technologies to track online mentions. Considering the accuracy of a tool, it can aggregate thousands of mentions to find the most relevant and useful mentions for you. 
The process includes the steps below:
Choose one or more keywords based on what you want to monitor. It can be the name of the company, a focus keyword, a product name, and so on.
Set up filters and target the analysis based on the language of the mentions, localization, and the sources you're interested in.
The monitoring service will scan all the sources to collect the data for the tracked keyword based on your selection.
Create reports and generate insights that you can share with your managers and make business decisions.
You can use the monitoring services to track any mention of your brand or you can work with specialized companies that create media reports including metrics, trend analysis, and relevant information.
Types of media monitoring
Monitoring usually divides media into three types:
1. Digital and social media monitoring means tracking mentions on websites, public forums, blogs, and social platforms. Basically, it tracks everything that happens digitally.
2. Print media monitoring includes newspapers, and magazines. Although digital media has grown, people still consume print media. Print monitoring tools pull out print media mentions that are important for public relations, brand reputation, brand, and business communication.
3. Broadcast monitoring collects all the mentions that happen "on-air", i.e. on TV or radio. You can discover what the media says and where it was mentioned. This type of monitoring helps you stay aware of what airs on TV and radio about your business or related topics.
The difference between media monitoring and social listening
Media monitoring and social listening go together but are not the same. Media monitoring means the process of tracking mentions across the whole internet and scanning every source available to search for the keywords you chose. Its goal is to collect data.
Social listening allows you to render the data according to user behavior. With features like sentiment analysis, you can understand what goes behind a specific comment and actively work with objectives and improve your marketing strategy. You can react and respond to it in time.
What should you monitor?
To know everything people are writing about your brand or product, you need to monitor the right keywords. Good media intelligence will help you see the relevant and correct information and get the most actionable insights possible.
So, what should you track in media monitoring?
Brand name, particular products
The first thing you have to track is the brand name and its variations (with possible grammar mistakes). That applies to competitors as well: monitor their brand name. Within the "brand name," you can also track taglines, slogans, or catchphrases.
Another monitored term can be a product name or category. For more specific monitoring, or for companies with lots of products and mentions, you should monitor your most popular products, or newly launched items to see how well they are received by the audience. This way you'll be able to make conclusions about the products or marketing strategy.
Personal brands
For big companies, also monitoring the names of key managers or the CEOs is very important. It can help in the understanding of how their image fits the business and see if there's a relevant connection between those two.
Campaign hashtags
Track hashtags if you're launching a digital marketing campaign to see the engagement rates, metrics, influencers, and other data.
You can also read our previous article on the importance of media coverage, if you're looking for guidance on how to increase publicity about your business brand.
Media Monitoring Tips
Now that you are aware of media monitoring, it's time to discover some additional tips. These will make you stand out from your competition and allow you to use the media monitoring tools like a pro.
1. Set alerts
Most media intelligence tools let you set alerts and notifications about your brand. These alerts will notify you when there's a huge increase in mentions.
For PR management, such alerts can help you quickly identify and overcome a PR crisis. Marketers and PR experts can use them to carry out real-time marketing. 
2. Track in the target language
Many marketers repeat the mistake of not monitoring in their language, especially if you operate in a local market. Be sure to include all possible pronunciations or typical grammar mistakes of your company or products to avoid missing some mentions.
3. Improve your hashtag strategy with media monitoring
By following people actively talking about your brand you can also boost your hashtag strategy. By monitoring and analyzing their posts and comments about your brand, you will see what other hashtags they are using to include them in your content. 
4. Share the data with your coworkers
Sharing success stories of your business among other employees boosts morale and general satisfaction with their work.