e-⁠residency of estonia vs. palau digital residency
One of the most talked about new e-⁠residency programmes is the Digital Residency offer from Palau. So how does it compare with e-⁠Residency of Estonia?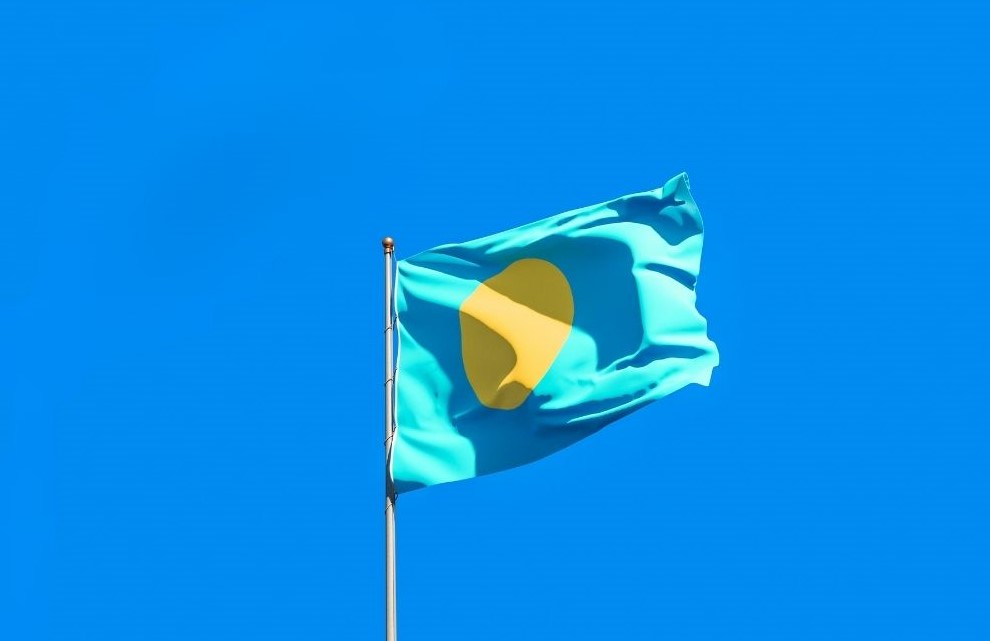 Estonia was the first country to launch e-Residency back in 2014. Since then, the programme has grown to include more than 100,000 people from 179 countries around the world.
The main reason why people apply for e-⁠Residency is the ability to start, run, and grow an EU company from anywhere in as little as 15 minutes. After the company is set up, entrepreneurs have 24/7 remote access to services that make growing their businesses easy at every stage. 
But Estonia didn't develop the idea of e-⁠Residency out of thin air. E-⁠Residency was always seen as a natural add-on to Estonia's already robust digital government infrastructure. Estonia worked hard to make 99% of its government services available online (now 100%). But with a population of only 1.3 million, it was a shame that more people couldn't benefit. That's why the decision was made to offer e-⁠Residency to people living outside the country and "expand the user base" in startup terms. 
Imitation is the sincerest form of flattery 
From the beginning, Estonia has welcomed the idea that other countries would develop their own e-⁠residency programmes. All countries need to serve people beyond their borders, and e-⁠residency is one tried-and-true method to make that happen. 
Azerbaijan was the second country to launch something similar to e-residency back in 2018. It started off with "m-residency" that provided a digital identity tied to a mobile SIM card. Now it offers an e-⁠residency digital ID card similar to Estonia. 
Estonia's Baltic neighbor, Lithuania, was the third country to launch an e-⁠residency program in 2021. It has struggled to achieve growth due to the requirement to visit the country twice to complete the process.
Estonia's good friend Ukraine is also expanding its fledgling e-⁠residency programme more widely in April 2023, in the middle of a full scale invasion of the country nonetheless. If you didn't know, Ukraine is a highly digital country offering services through an amazing app called Diia. 
We've also heard rumors that countries like Portugal, Croatia, and Singapore have their own programmes in the works. 
And about "Liberland," this is not a real country, so we aren't going to address it here. But perhaps one of the most talked about recently is the relatively new Digital Residency offer from the Pacific island nation of Palau. 
Enter Palau Digital Residency
Estonians often get annoyed when every news article starts with, "This tiny Baltic nation.." but I think it's fair to say that Palau is, in fact, pretty tiny. Officially the Republic of Palau, the nation is home to 18,000 people across 244 islands, some of them uninhabited. The country's total land area is about half the size of Estonia's second largest island, Hiiumaa.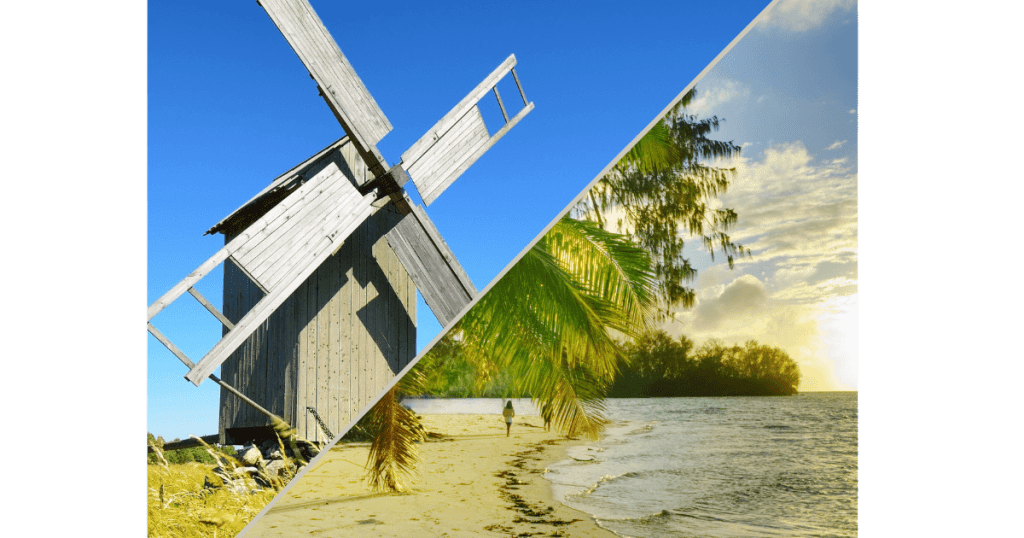 Operating under a Compact of Free Association with the United States, Palauans are neither US citizens nor nationals, but they are free to live, work, or study in the US without obtaining a visa. 
Palau's economy has traditionally relied on two main industries, tourism and fishing, but is working hard to diversify, something the current President, Surangel S. Whipps, Jr., has prioritized. President Whipps is on the record saying he would like to "make Palau a financial center."
It's not surprising then that Palau looked to Estonia for inspiration in support of these goals. 
Palau launched its Digital Residency programme back in 2021, claiming to be the "the world's first digital Web3 identity platform." A company called Root Name System (RNS) is the official technology provider for Palau Digital Residency. 
e-⁠Residency of Estonia vs. Palau Digital Residency  
On the surface, both e-⁠Residency of Estonia and Palau Digital Residency provide a digital identity. However, there are a few key differences. 
With e-⁠Residency of Estonia, you can apply online and pay the state fee of €100-€130. You then need to pass a background check by the countries' Police and Border Guard Board. Once you receive confirmation that your application is successful, you can head to one of Estonia's embassies or other authorized pickup locations to collect your digital ID card. This face-to-face meeting is an important step. It ensures your digital ID is held to the highest standards governed by the EIDAS framework in the EU. 
To become a digital resident of Palau, you apply online and pay the $248 fee with a credit card or cryptocurrency payment. They also offer a discount for holders of their Voyager Pass NFT. 
With the Palau Digital Residency however, ID cards are sent via post directly to the applicant. While this be more convenient, not having a face-to-face meeting does raise questions about the integrity of the ID. It could also potentially reduce its interoperability and acceptance with other governments in the future.
Another big difference is that Palau issues two types of IDs. One is a physical ID card with a photo that can be used to identify yourself through traditional verification methods. The other is a blockchain based digital ID, which has limited utility at the moment.
Estonia deliberately chose not to issue a photo ID due to concerns with potential misuse. We focus instead on issuing digital IDs that integrate with Estonia's digital government services. There has been a backlash in recent years against the so-called "golden passports" and other investment migration services. It will be interesting to see if Palau Digital Residency will come under similar scrutiny as the programme scales because it issues an easily obtainable physical photo ID card. 
E-⁠Residency of Estonia vs Palau Digital Residency in numbers
Government-issued digital ID?
Government-issued photo ID?
Qualified electronic signatures (QES)?
Wold Bank "Ease of Doing Business" ranking (2019)
e-Residency of Estonia
Appointment at embassy or authorized location
Palau Digital Residency
Major credit cards and cryptocurrencies
Mailed directly to applicant
Government-issued digital ID?
Government-issued photo ID?
Palau Digital Residency
Major credit cards and cryptocurrencies
e-Residency of Estonia
Appointment at embassy or authorized location
Palau Digital Residency
Mailed directly to applicant
Qualified electronic signatures (QES)?
Wold Bank "Ease of Doing Business" ranking (2019)
Starting a company
Most people apply for e-Residency of Estonia in order to register an EU based company fully online. E-residents have started over 25,000 companies in Estonia since the programme's inception. It is currently not possible to register a company in Palau with the digital residency. It does have registration of "e-Corporations" on its roadmap.
So far, the main utility for Palau Digital Residency seems to be a way for individuals to identify themselves with major cryptocurrency exchanges and comply with Know Your Customer (KYC) requirements. RNS claims that 90% of crypto exchanges, including major players such as Binance and Kraken, accept Palauan Digital Residency IDs for KYC.
This primary feature has not come without criticism. In an article published in 2022, The Guardian reported that "Palau's bid to become global crypto hub could turn it into scammers paradise."
While nobody wants to stifle innovation in this industry, Estonia has taken a slightly different approach. It regulates companies operating in the crypto space, by requiring higher capital requirements for license holders. Estonia also requires a physical presence in the country for board members of crypto companies.
A look to the future
Palau has an ambitious roadmap with ideas to offer services such as addresses with US ZIP codes, virtual phone numbers, digital banking, and corporate registration services.  
The ability to offer all of these services in the future certainly seems like an enticing offer to prospective applicants. A service on the roadmap called "Adopt-o-meter" would allow Palauan digital residents to rent a water/electrical meter and receive a bonafide utility bill is also intriguing. Utility bills are often used as proof of residency and identity for financial institutions. The question remains, however, if financial services providers and regulators would be ok with this "work around." 
Palau was also reinstated to the European Union's list of "non-cooperative jurisdictions for tax purposes" back in 2020. This comes after Palau introduced significant tax reform aimed at addressing some of the EU's concerns. It's important to note that Palau is not considered a monitored jurisdiction by the Financial Action Task Force (FATF), the main international governing body that addresses these issues.
Estonia, Palau, Lithuania, and the other countries mentioned before are at the forefront of innovation of offering borderless government services. After the COVID-19 pandemic, people are increasingly taking the opportunity to live and work where they choose. If they don't want to be left behind, other countries should take note of these initiatives. It would be great to see more countries launching similar initiatives in the future. 
E-⁠Residency of Estonia is proud to be at the forefront of the government as a service trend. We look forward to welcoming the next 100,000 members into Estonia's digital nation soon.