helping out in times of need
Latvian e-⁠resident Kalvis Petersons on using EdTech to help Ukrainian war refugees adjust to life in new countries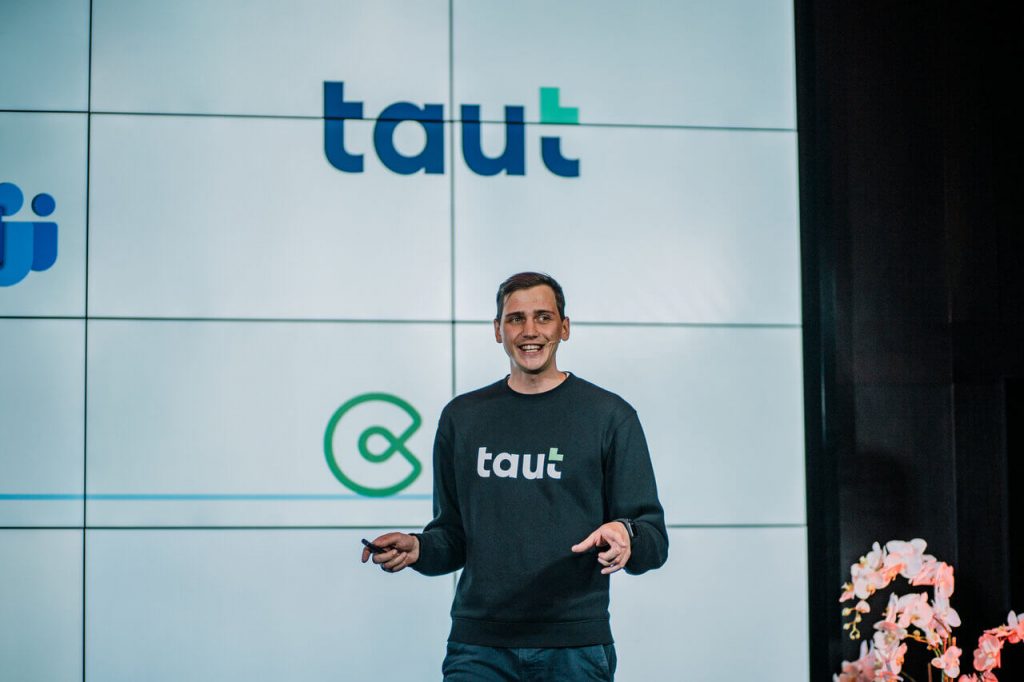 Kalvis Petersons started educational technology company Taut with his two Estonia-based cofounders in 2019. In its early days, the goal was to help teachers and students during the COVID-19 pandemic. But a new crisis opened up when Russia invaded Ukraine in late February. So, the EdTech company shifted some of its focus alongside the roll-out of its initial offerings.
"With the horrible war that is going on there, and all the people fleeing, we decided that our tools could help refugees in their new countries learn about the local languages and cultures," says Petersons.
The tool in question is called VideoBit, and is already available online. It provides asynchronous video chats for teachers and students to exchange videos at their convenience. It's an alternative platform for lessons compared to more conventional platforms like Zoom, Google Meet, or Microsoft Teams.
"When you have all of these conference calls together, it's hard to give all the students equal attention. Plus, half of them have their cameras switched off," says Petersons. Using VideoBit, teachers can record instructions, give assignments, or ask questions of students, which the students can respond to at their own convenience. "They can engage when they need to, prepare better, and it takes the pressure off," says Petersons of the solution.
This concept naturally lends itself to creating integration tools, Petersons pointed out. Since the war began on February 24, roughly 3 million Ukrainians have fled their country. Roughly two-thirds of them have found shelter in neighboring Poland. About half a million have fled to Romania, and another 140,000 to Slovakia. About 16,000 have arrived in Estonia, and 5,000 to Latvia. These estimates obviously change day by day.
Most of the arrivals are women and children. They are without homes or schools, and in countries where they do not speak the majority language. To help them cope with these challenges, Peterson firmly believes VideoBit can play a part.
"Right now we are looking for community members in Estonia, Latvia, Lithuania, Poland, or wherever the Ukrainians go, to create language learning or culture learning videos. These videos can help Ukrainian refugees feel more welcome and adapt sooner," he says.
Making an impact in EdTech
Taut of course has continued to develop and implement its core business, the Taut app. But it's more than just asynchronous video chats. It combines all the essential tools for modern classrooms, supporting communication, a whiteboard, assignments, materials, and even a school radio. Rather than integrating different apps to reach students, teachers can use the Taut app.
The EdTech company was founded in 2019 and has received European Union funding to further its development plans. It was one of the 17 startups selected by the IMPACT EdTech program last year. The program provides business and mentoring services to founders. Petersons says the program has helped Taut to advance the development of its platform and reach early adopters. The company has since qualified for a second round with seven other firms, and stands to gain roughly €200,000 through IMPACT EdTech.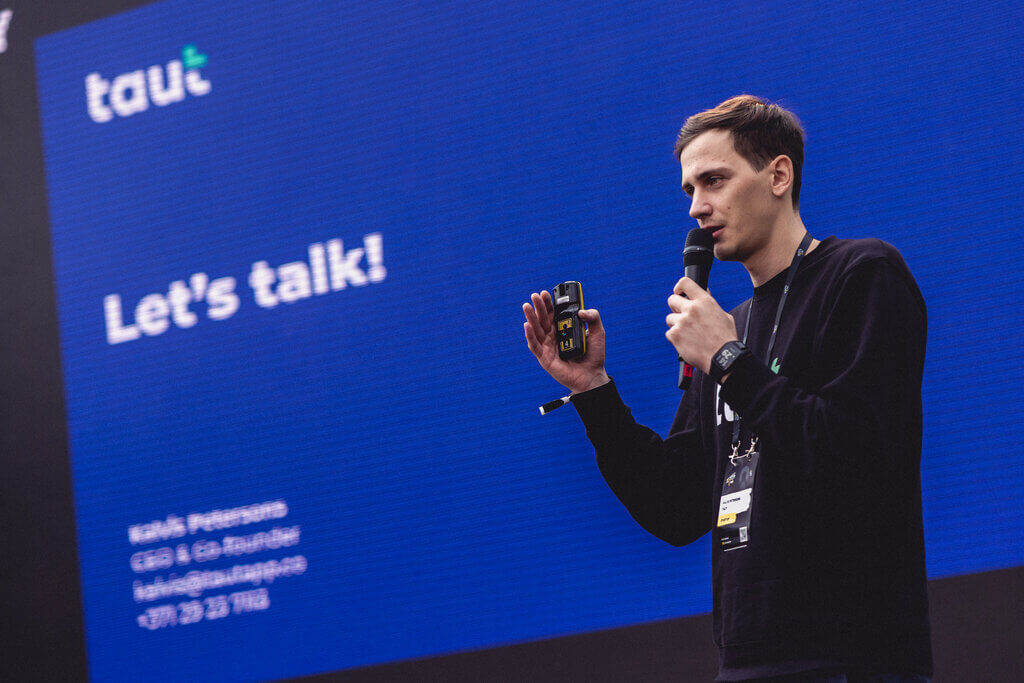 Petersons grew up in northern Latvia, just over the border from Estonia. He met Taut co-founders Taavi Rannamets and Mohamad Salehy at a hackathon in Latvia. At the time, Petersons was working at a Riga-based marketing company that focused on entertainment events, a business that dried up during the early stages of the pandemic. Within the hackathons, the trio began to work on education-related solutions.
"That's where we saw we could help the most," says Petersons. "At that time, that's where most of the problems were, although there are other crises now."
The convenience of e-⁠Residency for multi-founder startups
They developed the Taut app fully by the end of 2020. Petersons decided to apply for e-⁠Residency to streamline the functioning of the company. Taut is headquartered in Estonia, where Rannamets and Salehy are based.
"The main convenience for me has been the creation of the company in Estonia, and the ability to sign documents remotely," says Petersons. "It's a good and easy process and kudos to the program," he says.
"E-Residency also gave me a nice sweater," he adds.
So far, the reaction of educators to Taut has been good. "Multiple teachers have liked it and have started using it in pilot programs," he says. In the meantime, given the War in Ukraine, Taut has also refocused some of its activities toward using VideoBit to engage and help war refugees.
"Obviously living here and knowing so many Ukrainians, I would say this hits close to home," says Petersons. "We thought, was there anything we could do, and decided to help with VideoBit."