Estonia's growth and prospects are increasingly attractive for investors. So, how easy is it for e-residents to invest there?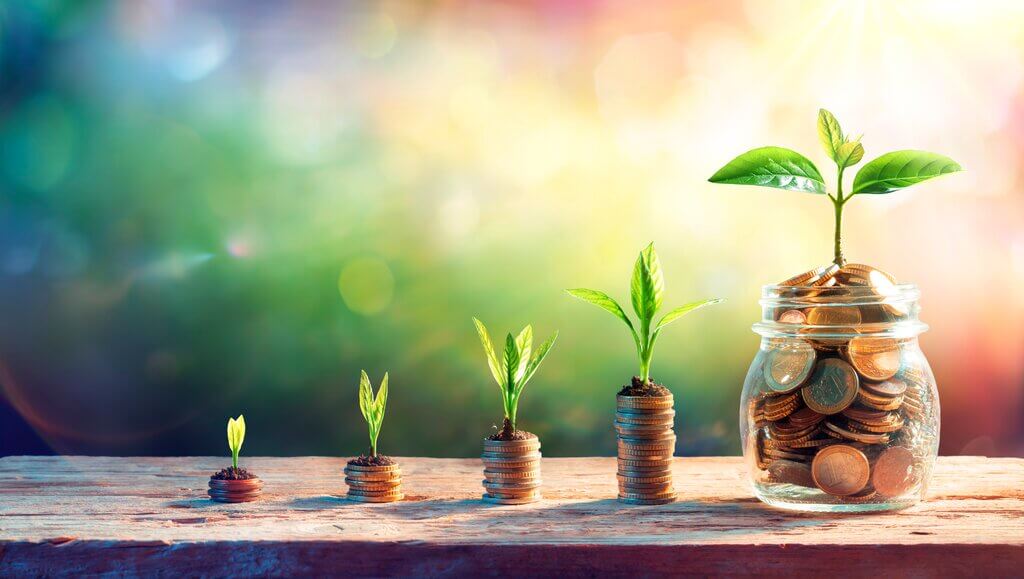 Many e-residents are drawn to Estonia as much for the business environment as the framework provided by e-Residency itself. Some love the tech-friendly culture, which encourages innovation and growth. For others, e-Residency is more than a simple business relationship, instead creating a real sense of commitment and belonging. E-residents are investing in Estonia both with their business and their self-identities to build relationships that last.
It's not surprising that this alignment of values and intentions leads plenty of people to want to deepen their relationship with Estonia. But what about taking it a step further and committing financially? Despite widespread inflation, Estonia's growth and prospects are increasingly attractive. And in times of rising inflation and volatile markets, every entrepreneur wants to make their money work harder than before.
So, how easy is it for e-residents to invest directly in the country's future, and their own?
Estonia welcomes foreign investors
There are often complex cross-border issues which make it difficult for foreigners to invest in other jurisdictions, due to inconsistent regulatory frameworks such as tax across different countries. This can mean that certain products are only available to tax residents of a specific country, for example.
However the combination of e-Residency and the private limited company (OÜ) structure which most e-residents adopt creates new choices. It makes investing in Estonia possible directly and indirectly along a number of pathways, via the legal entity you have created.
For example, if you have a business bank account in Estonia, you can accrue deposits there. This is essentially placing a bet on the euro versus your native or any other currency, and it also means comparing the product interest rates in a suddenly more competitive market.
Saving like this is the lowest risk option in terms of your original capital, because your deposit is protected by banking guarantees — however the real risk here is inflation, which is presently running in double digits in Estonia as the rest of Europe, so the effective value of your capital is eroded by the simple passing of time.
To make your money work harder, you need to trade off potential against a certain amount of risk, but you can do this even with your bank or broker. Investment options range from large global trackers, to thematic funds, cryptos, specific commodities and even individual shares. For example, LHV has a growth account, which provides access to a range of funds. For e-residents using fintech solutions for their business, brokerage apps make it possible for e-residents to invest using an Estonian company. Like the one Lightyear launched for business accounts this week.
Of course, as the small print always says, these kinds of investments can go up as well as down. Right now global markets are exhibiting extreme volatility. That means you do not want to invest money you might need to draw in a hurry, because at that moment it might well be in a down phase.
Making money, whatever the market is doing
Many seasoned investors make money with investments which track the stock market over the long term, by trickling in small, regular amounts, and then leaving them alone. Another option is to set up a rounding-up payment, so you invest a few cents every time you pay a bill.
There are no guaranteed returns, but, over the long term the trend tends upwards, e.g. the world's largest stock market, the US stock market (S&P 500 index), has grown by an average of 10% each year over the past 90 years.
The bond market is also attractive, noted Kristel Kivinurm-Priisalm from Estonian-based investment management agency Avaron in a recent webinar with Silva Hunt. While these are indeed times of uncertainty, it follows a recent boom period, especially in retail investment and returns.
"Over four years, on Baltic exchanges the number of transactions has actually increased tenfold," she explained. Three-year government bonds in Estonia are still offering attractive yields.
Reinvesting your profits in Estonia
If you want to get more active, you can go further. Estonia's zero corporate tax on retained profits is a great incentive to reinvest profits and grow your wealth directly within your company.
That's what Jaroslavas Lukoševicius, from Lithuania, does — through his Estonian company, which he operates specifically for the purpose of investment growth and wealth management.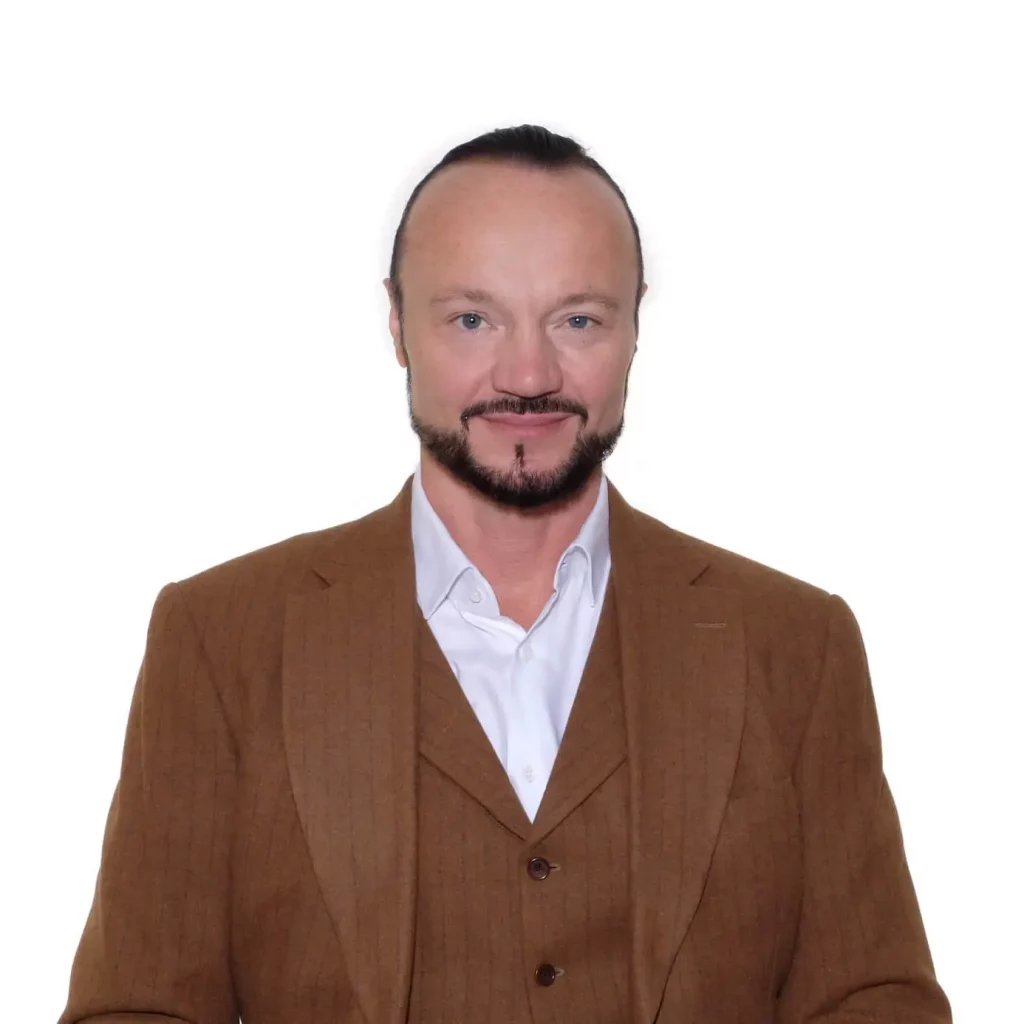 "Compared with other jurisdictions, Estonia was a low-cost and cheap solution, with a very simple tax system. It means I don't waste my time on additional obligations related to accounting, audit, and other mandatory bureaucracy issues," he explained. "Also, I can find very high quality service providers, who help me with all my questions." Jaroslavas is a customer of e-Residency Marketplace member Incorpora.
Of course, light-touch bureaucracy means low costs and being able to use Estonia's lean business structures — without compromising on credibility. "I have opened brokerage accounts and bank accounts in different countries, and they have never questioned that I am Lithuanian but use an Estonian company [as an investment incorporation vehicle.] Professionals understand that Estonia is the right business decision."
Plus, Jaroslavas can use his Estonian company to make investments around the world.
"If you open a brokerage account in an Estonian bank, you have access to free trading in all Baltic marketplaces, and you can also make foreign investments abroad — there are no questions from Estonia, for example, if you use your business to buy property in Spain."
Estonian investment: the key to e-resident banking?
He does recognize that opening the Estonian bank account in the first place might be challenging for e-residents. As covered in a blog post earlier this year on business banking options for e-residents, Estonian banks require business clients to have a substantial connection to Estonia. Jaroslavas suggests some ways of investing in Estonia to get this connection:
"First invest in property in Estonia, or some other local business. Then the Estonian banks will pay attention to you," he points out. E-residents can of course try their luck with a traditional bank from another country in Europe, or alternatively use an independent brokerage app combined with their fintech business banking account.
Of course for inexperienced investors, the property market does not offer guaranteed profits. Yet, it has trended upwards over a long enough time frame.
Once your accounts are established, Jaroslavas recommends working directly with local Estonian fund managers, who he describes as very helpful and knowledgeable, and to take professional advice about how to maximize the many tax advantages of Estonia for business investments.
"For example, if you have subsidiaries in other countries, then the Estonian company is a very good solution for collecting dividends because dividends paid out from foreign subsidiaries to Estonia are tax-free in Estonia… Also, Estonia has a very wide net of double tax treaties with other countries.
"And you can use the tax credit method for example, if [your US business entity] paid you dividends from Microsoft and withheld 15% taxes, then you can include all these paid taxes from the US In Estonia, you don't need to pay twice. Therefore, Estonia offers an investment solution where the saving of the taxes is very good and transparent."
Important: Take care to check whether you will have foreign tax liabilities in your own country of residence as a result. Read more about cross-border taxes here.
Investing in Estonia: a great fiscal environment for growth
It is this flexibility that sometimes leads people to mistakenly consider Estonia a tax haven, but Jaroslavas is keen to reinforce the message that this is not the case. It's just that the tax regime overall is unusually transparent, clear, and supportive of growth and investment. Simply being able to leave your returns in the business untaxed is a major advantage, which makes Estonia an ideal environment to begin your investing journey, whatever the market is doing.
And as Kristel from Avaron pointed out in the webinar, money can still be made in a bear market.
There is a spectrum of risk along which potential investors can seek their comfort zone in relation to market conditions. Advisors are there to help you balance risk and return, according to your long term needs and expectations, recognising that this point of balance depends on market conditions.
When times are good and returns are high, people can move up the risk ladder, away from the security of bonds towards equities and startups, and when markets are contracting (or timeframes are shorter), a more conservative approach can be employed. You can also choose the extent to which you want to get involved in selecting individual investments, compared with outsourcing to either a managed fund or even a professional broker.
Either way, euro-denominated EU funds remain a strong prospect. "The strong dollar is going to hurt US companies going forward," the Silva Hunt webinar concluded.
The important thing is to get good professional advice and support, specific to your own needs and risk profile— of which an article like this cannot be a part, nor offer more than the most general overview.
But within the Estonian financial ecosystem and the e-Residency Marketplace, you will find all the expertise and advice you require, to make informed decisions about your investing in Estonia and building wealth through your e-resident business.
Whether you choose to invest in Estonia or beyond, a consultation with one of these services might be just what you need, to help your money work a bit harder for you during these difficult and uncertain times, and stop rampant inflation decimating all that you have earned.