is it time to renew your digital id card?
E-⁠Resident digital ID cards expire after 5 years. Learn about renewal of e-⁠Residency cards so you can still access Estonian e-services.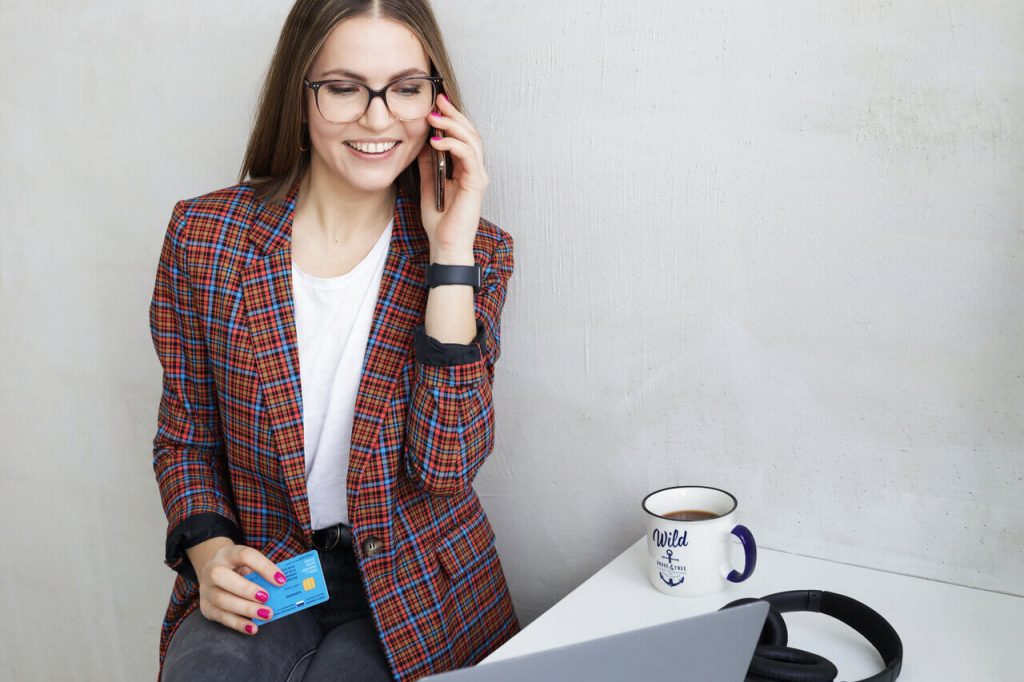 On 1 December, e-⁠Residency celebrated 7 years of bringing digital access to Estonian e-services to the world. 86,000 e-⁠residents have joined our digital nation. Which means that over 86,000 digital ID cards have been issued to global citizens and entrepreneurs. With many people reaching their 5th anniversary as e-⁠residents, it's time to discuss the renewal of e-⁠Residency digital ID cards.
Since 1 May 2018, e-⁠Residency digital ID cards have had an expiration date 5 years after they are issued, which means they need to be renewed every 5 years. This is consistent with national digital ID cards issued to Estonian citizens and residents. 
While some of our e-⁠residents have already gone through the renewal process, recently more and more of you have been asking how renewal of e-⁠Residency works. This is unsurprising given that e-⁠resident numbers grew exponentially from 2016. In this blog post, you'll learn why you should renew your digital ID, how to apply for a new one, and where you can find more information and FAQs.
How to know when it's time to renew my digital ID card?
But first, in order to know whether you need to renew your digital ID, you'll need to check its validity. The 'Date of Expiry' is indicated on your digital ID card. You can also check the validity of the certificates contained in the document chip using the ID software. The Estonian Police and Border Guard Board will also send you a friendly email reminding you that your document is expiring 3 months prior to the date of expiry.
Please note: if you became an e-⁠resident prior to 1 May 2018, the validity of your digital ID card was originally only 3 years. In the period between November 2018 and April 2019, it was possible to extend the validity period by 2 years to a total of 5 years. If you extended your digital ID card, be sure to check its validity in the ID software or on the Estonian state information portal - as your digital ID card will likely state the old validity period and therefore be incorrect.
Why renew my digital ID card?
There are several reasons to renew your digital ID card, including:
log into Estonian government and private e-services and digitally sign documents.

manage your Estonian company, submit annual reports, file taxes, and access your business bank account.

remain an e-⁠resident and an important part of our growing digital community!
What is the process for renewal of e-⁠Residency?
Firstly, apply for a new digital ID card online
Apply for a renewal online at the Estonian Police and Border Guard Board website. The application process for repeat applicants is currently the same as for first time applicants: you need to create an account, complete the entire application and re-submit all documents. Select "Expiry of document" as the application type.
The state fee to renew is the same as submitting a new application, that is 100-130 EUR (depending on pickup location). Read more about the costs in this Knowledge Base article.
If you have any other questions regarding submitting your renewal application, please contact the Police and Border Guard Board directly at ppa@politsei.ee, as they manage the application environment.
Secondly, collect your e-⁠Residency kit.
Indicate in your application the pickup location where you will pick up your digital ID card. Choose from over 45 locations worldwide. This year, we've expanded collection points into Brazil, Singapore, South Africa, and Thailand. And we aim to expand into even more countries in the next two years. 
Collect your new card before your old card expires to keep accessing Estonian e-services in the meantime. Pro tip: before your e-Residency digital ID card expires, download and set up the SmartID app. SmartID allows you to continue using some Estonian e-services, including the e-Business Register, at least until you receive your new digital ID card. It's now also possible to submit your Annual Report using SmartID [Editor added in April 2023]. Note that this service is external to e-Residency so direct any queries to SmartID.
How long will the renewal of e-⁠Residency process take?
The renewal process officially takes about the same as a new application. According to law, the Estonian Police and Border Guard has 30 days to process an application for an e-⁠resident digital ID. In 2021, the average processing time spent on an e-⁠resident digital ID application was 22 days, but they aim to speed this up to 20 days in 2022. They process some applications within as little as 5 days, and others the full 30 days.
However, the Estonian Police and Border Guard are prioritising renewal applications and trying to process and issue them as quickly as possible, which they confirmed:
"Since August 2021, we have prioritised the processing of renewal applications by people who have already been granted e-resident status. Therefore the average processing time for e-Residency re-applicants should be only about 10 days, as long as your obligations as an e-resident entrepreneur are fulfilled."
That said, to be on the safe side we recommend submitting your renewal application at least 2-3 months prior to your current ID card expiring.
What else do I need to do before I renew?
In order to make your re-application process more convenient, we recommend double checking a few things beforehand.
If you have founded an Estonian company as an e-⁠resident entrepreneur, then make sure that before renewing your company has met all of its obligations.  According to the Estonian Police and Border Guard, these obligations are as follows: fulfilled tax liabilities, completed VAT declarations, and updated data and documents submitted in the Estonian Business Registry, including for example annual reports and the data of ultimate beneficial owners. 
If your company is not up to date, for example, an annual report has not been submitted, your renewal application may be delayed until you submit these documents, or even rejected. The Estonian Police and Border Guard emphasises that "it's important for us that an e-⁠resident complies with all regulatory processes and procedures for their Estonian company. During the renewal process, we will point out any outstanding responsibilities to an e-⁠resident entrepreneur, and will ask them to correct any deficiencies. If these are not fixed, we may not accept the application." 
Editor's Note: article update on 21 April 2023 to reflect that the SmartID app can now be used to submit company Annual Reports.