Estonia is the best place for nomadic entrepreneurs to register a company
"Digitisation gives me a huge opportunity to develop my work in a direction of personal freedom, and for this reason, e-Residency seemed like a perfect fit."
Christoph Huebner
Founder of SCHWARZSTORCH OÜ and founding board member of the EERICA
"The first thing that caught my attention was 'work from anywhere,' it's a location-independent business, and applying for e-Residency was quite easy."
Dante Özkan
Founder of OktoPeople
"Estonians run their country like a tech startup. I can encrypt and sign a document and send it you, I don't have to hire a notary, check my physical mailbox or walk anywhere."
Ignacio
Founder of Digital Leaves OÜ, Company in Estonia, and author of the blog Microentrepreneur Life
Apply to be an e-resident of Estonia!
Start and run a company 100% online
E-residents of Estonia can establish and manage a company fully online using their secure, government-issued digital ID card. Estonia offers entrepreneurs a business environment that is paperless, borderless, and seamless, allowing you to focus on your passion, instead of your administration.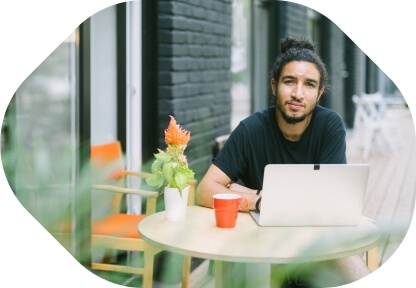 Access the marketplace
Find services tailored especially for highly mobile entrepreneurs (digital business banking, travel insurance, virtual office providers, etc.) in the e-Residency marketplace.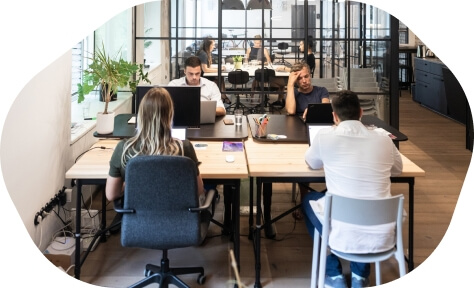 Join our community
E-Residents have started 18,000+ companies since the programme began. When you become an e-resident and start a company in Estonia, you join a community of like minded entrepreneurs who can help you grow your company, find new partners and ideas, and discuss the ups and downs of running a company remotely.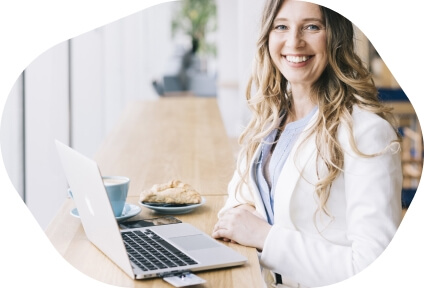 Start your global business today
Apply for e-Residency online, wait for approval, and pick up your digital ID card at your chosen Estonian embassy or other service point. The state fee is €100-120. Depending on the chosen pick-up location, additional fees apply.
Choose a virtual office service provider from our marketplace and register your company online. The state fee is €265.
Run your business from Berlin, Budapest, or Bali. Get access to a global network of services in our marketplace, and join a community of like-minded entrepreneurs to help your company grow.