German e-resident and IT expert Jan Johannes dreams of life back on the road
When the pandemic ends, Jan Johannes is going to hit the road. He'll leave Berlin behind, maybe head to Amsterdam for a while, or to Lisbon to enjoy the sun, and will definitely make a pit stop in Tallinn during his post-pandemic adventures.
He is an Estonian e-resident, after all.
"After the pandemic, I am thinking of splitting my time between locations, living as an expat or digital nomad," says Jan, an IT expert and founder of the Estonian IT firm Cloudless.
A native of Hanover, Germany, Johannes moved to Berlin more than a decade ago and has been active in its IT scene, but has felt limited by German bureaucracy and yearns for the freedom that e-Residency can provide.
He is also a motorbike enthusiast and relies on his bike to get around. "I can drive my motorbike any time of the year," says Jan. "I've never needed a car, and bicycles can be dangerous," he says. "For me, it was always a no-brainer to get around by motorbike." His bike, a Naked Honda, has a storage compartment where others have a fuel tank. It allows him to use it for grocery shopping and more, allowing an everyday, urban usage.
While Jan has never resided outside of Germany, he has spent long stretches in England and Vietnam, which he loves in particular. "Everybody has a scooter or a motorbike in Vietnam."
Needless to say, wherever Jan winds up, he'll soon be zooming around on a motorbike.
Jan's decision to become an Estonian e-resident was born from this same longing for personal freedom. He feels that Germany's business environment is too constricting, and he is drawn to new ways of running his business, citing Buddhist economics as an influence.
The core idea is for companies to promote harmony and cooperation via their offerings, rather than to maximize profits to enrich investors.
"With startup companies, the ends often justify the means for investors," notes Jan. "All the value they create is extracted and taken somewhere else," he says. "The idea here is to have a capitalist system without value destruction."
It was a curious match with the Estonian tax system, which allows for zero tax on profit reinvested into companies. The Estonians, perhaps unwittingly, were also Buddhist in outlook. "It was a good fit, definitely," notes Jan of his decision to open a business in Estonia.
Learn more about the benefits of starting a company in Estonia: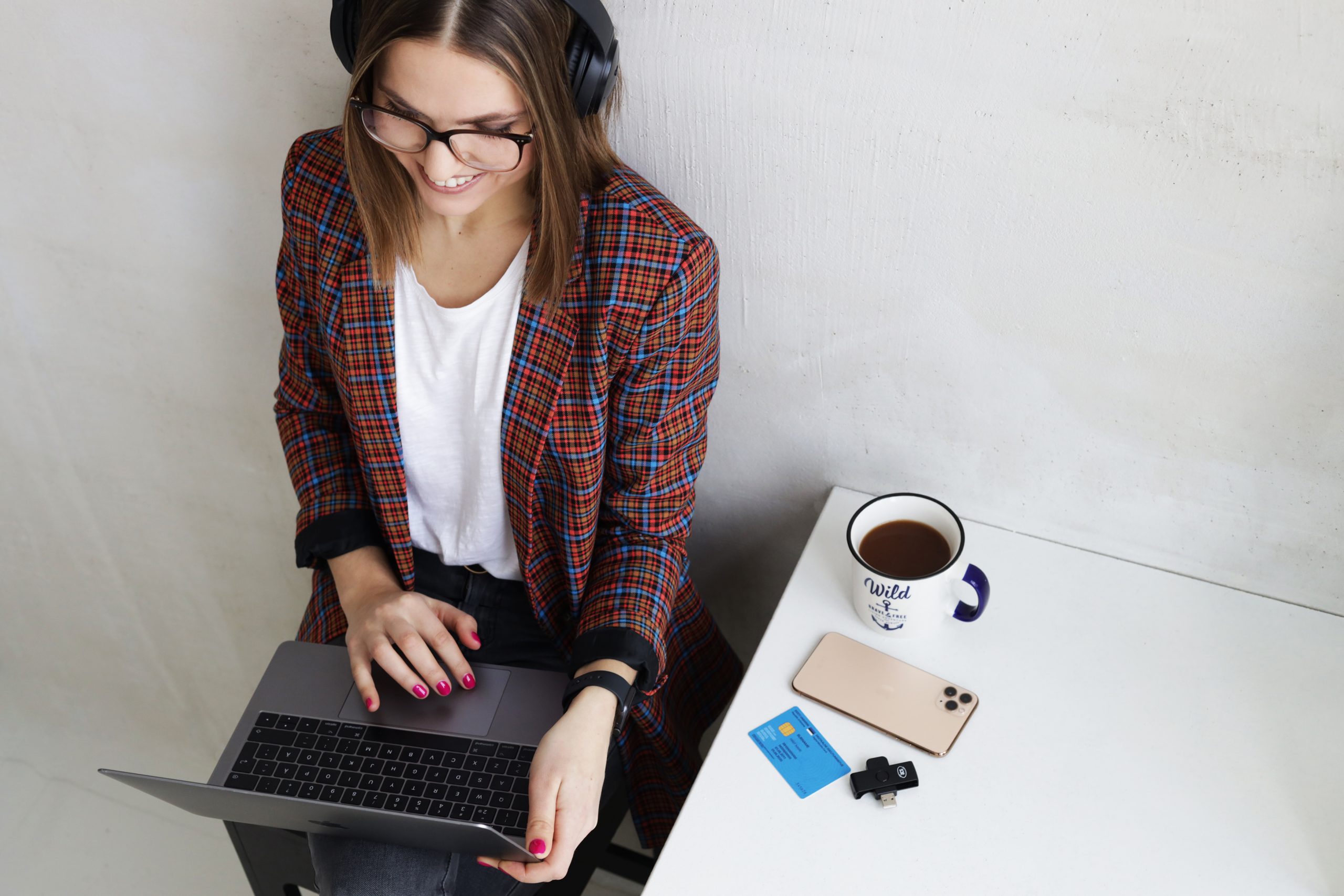 Best Way to Start a Company Online in EU | e-Residency
Want to open a company in Europe? Find out how easy it is to register a business in Estonia fully online at minimal cost with e-Residency.
Jan says he was also encouraged to pursue e-Residency by other frustrated Germans who had tired of their country's bureaucracy and had embraced Estonia's digital infrastructure.
Jan became an e-resident in April 2019 and Cloudless was born about two months after. As part of the process, he also visited Estonia to set up his company's bank account. His impressions of Tallinn were favorable and he said he had always wanted to visit Estonia.
His ideal is to develop a software company with no investors, so that it grows organically. Cloudless is developing a customizable customer communication and software platform and Jan mainly finances the development with consulting.
Business has been unpredictable to say the least due to the ongoing COVID-19 pandemic — many of Jan's clients are travel firms — but he expects business to resume when the crisis ends.
In the meantime, he is an enthusiastic e-resident and regularly exchanges information with other German e-residents regarding accounting, using Estonia's e-services and more, about which he says,
He is also excited about the efforts of the Estonian e-Residents International Chamber Association, which Jan says has not just been a valuable source of information but "an important entity to improve the program in a dialog with the Estonian government."
He also believes that Cloudless, his Estonian company, will eventually become his sole focus, supporting his journeys when the pandemic ends. "Hopefully, as soon as I can, I am going to close down my consulting business in Germany," says Jan. "Then I am going to go."
Join Jan in finding freedom to do business seamlessly online thanks to e-Residency. Apply online to become an e-resident today!