A comprehensive list of online knowledge resources and key contacts for e-residents to help you start and grow your business in 2022.
Happy New Year! Here is a gift of helpful resources so you can kick start your e-Residency journey.
I'm curious… what are your entrepreneurial plans in 2022? Have you made a resolution to pursue that business project you have been putting off?
Well perhaps e-Residency can help!
E-Residency is a digital identity and status issued by the Republic of Estonia to people outside of its borders. It provides access to a wide range of public and private e-services in Estonia as well as our open, trusted, and transparent business environment. E-residents can open an EU company online, digitally sign and encrypt documents, and run their business low cost and paperless from anywhere in the world.
And when you become an e-resident, you join a growing community of like-minded entrepreneurs — currently there are nearly 90,000 e-residents from 170+ countries, who have started over 19,000 companies.
Once you have decided to take the plunge, you might want help in becoming an e-resident, starting your company, and growing your business to its full potential. The e-Residency team is here to help as much as we can. Whatever stage you are at on your e-Residency journey, we have a wealth of content and helpful resources available for you, including:
Our Website
Our Knowledge Base
Monthly webinars and videos
Our Marketplace
Our monthly newsletter and social media accounts
Our blog
E-resident community resources
Key government portals
Important government contacts
The e-Residency team
1. Start your e-Residency journey at our Website
New to e-Residency? Read more about becoming an e-resident of Estonia and starting an EU-based company from anywhere in the world.
Our website is the starting point for those wanting to join our community of 90,000 e-residents. It provides basic information about the program, a link to the e-Residency application form, a Marketplace of service providers for new entrepreneurs, and links to many other useful resources we will go over below.
You can also read the stories of other e-residents at the 'E-resident stories' sub page. Why not tell your own story there too!?
2. Get answers to all your e-Residency questions at our Knowledge Base
The e-Residency Knowledge Base is the holy grail of learning and information for e-residents.
Do you have questions about becoming an e-resident, setting up your company, or understanding how taxation works? We've got you covered at our Knowledge Base.
The Knowledge Base is e-Residency's home of learning. It contains articles that are divided into business-focused sections such as 'Your Company', 'Banking', and 'Taxes' but also introduces you to our lovely little country Estonia, helps out with digital ID technical questions or covers the basics such as why should you become an e-resident, what are the benefits and what would be your responsibilities as an e-resident. The majority of its helpful resources are based on frequently asked questions by e-residents.
You can either use the search function to quickly find relevant content for you or just browse through the articles in different sections.
Can't find an answer to your particular question? Locate the relevant entity for support at our 'Contacts' page or check out point nine of this post.
3. Or maybe you prefer Webinars and Videos
Not really into reading long articles?
That's quite alright. Words do say a lot, but sometimes visuals and instructional videos help to obtain new information way faster. So we invite you to join our monthly webinars on applying for e-Residency and starting your company in Estonia. More details about these webinars will be available soon as we put the finishing touches to our 2022 schedule. We'll post details of the webinars in our Events calendar, so it's good to keep a regular eye on that.
If you can't wait to join the webinar or are looking for more video content, check out our YouTube channel for recordings of webinars and e-resident videos.
4. Need help starting your company? Check out the e-Residency Marketplace
At the e-Residency Marketplace, you'll find a list of service providers available for e-residents to facilitate your first steps when planning, registering, and administering your businesses.
Many Marketplace members offer legal address and contact person services (What is this?), i.e. the only mandatory local service needed to run your company.
Many e-residents also decide to take accounting, tax, and legal advice from local service providers, many of whom are listed on the Marketplace.
At the Marketplace you can conveniently filter service providers by the services you seek, your company type or industry you'd be operating in.
Not sure what kind of service provider you need? Check out our recommendations on what to consider: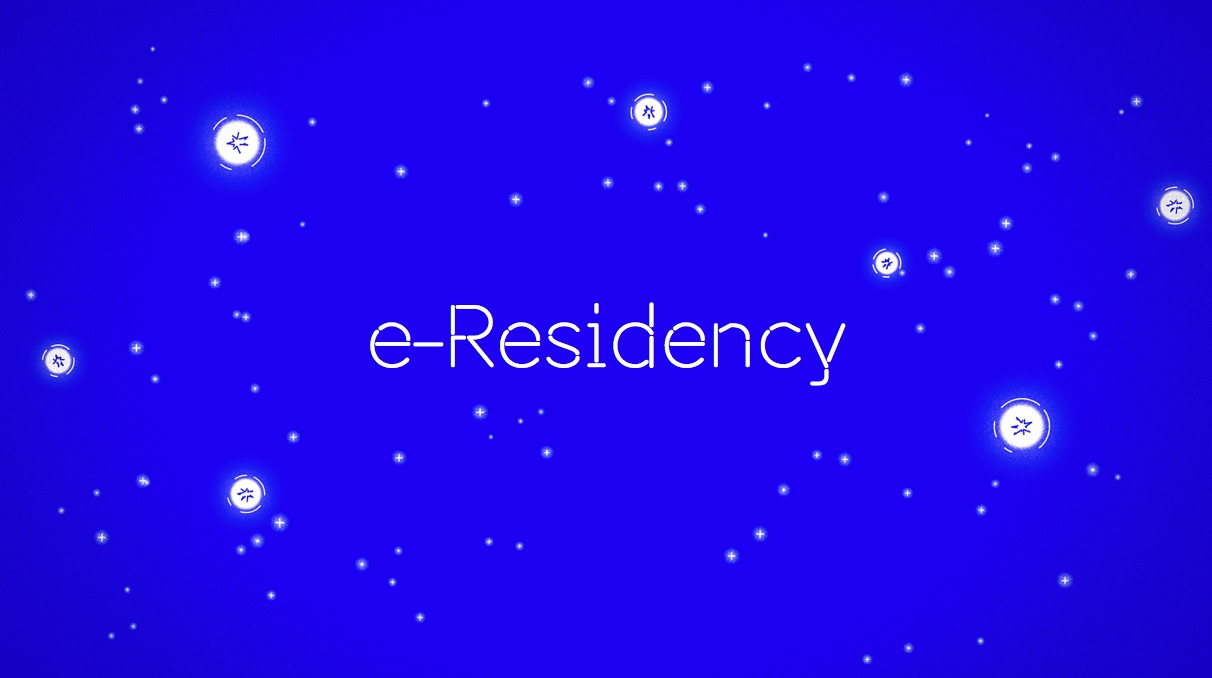 Choose a service provider for your Estonian company | e-Residency
90% of e-residents use a business service provider. Learn how to choose a service provider for banking and payments, tax, and accounting.
The Marketplace also contains a list of different banking service providers familiar with e-Residency and with the location-independent, internationally-run company concept.
Currently we have eleven business banking and payment service providers listed at the Marketplace. You will notice the dominance of fintech service providers over traditional banking solutions. We aim to accommodate the needs of most of our e-resident businesses and as they are in general small companies operating cross-border, fintechs can provide better service fees, more flexibility and accessibility.
Do you feel that you are ready to grow your company? You can find service providers that offer sales and marketing, hiring, relocation, and insurance services there too.
The e-Residency team is working hard all the time to expand the members listed on the Marketplace to service the growing number and diversity of e-resident companies.
5. Stay up-to-date with e-Residency developments by subscribing to our Newsletter and following our Social Media accounts
Need a regular fix of e-Residency happenings? You can sign up for the monthly newsletter here.
And for up to the minute news, follow e-Residency on Twitter, Facebook, YouTube, and Instagram.
6. Still haven't got enough e-Residency content? Check out the rest of our Blog
You're already here so it's highly likely you've read other posts on our blog.
But in case you are new – there are loads of helpful resources on the blog! Browse the site or read articles based on their specific theme. They include how-to guides on becoming an e-resident, setting up a company, and insights to becoming a success story in different industries, as well as numerous e-resident stories, guest posts by thematic experts, and up-to-date information about our news and events.
7. What better way to learn than from others like you? Connect with fellow e-residents
Join the Facebook group 'e-residents in Estonia'. It's a discussion group for anyone interested in e-Residency of Estonia (but not an official support channel). It can be very useful to seek advice from fellow e-residents here, as many of them have already gone through the same process and addressed the same questions.
Start by searching the existing posts by keyword as it most likely that your burning question has already been asked and answered! The group is moderated to keep out spammers and posts that are wildly off-topic or low quality but otherwise it is left fairly open to encourage discussions among community members.
Join e-residents and our team members during our on-site or online events. We're posting all happenings in our Events calendar, so it's good to keep an eye on it regularly.
Join the Estonian e-residents International Chamber Association (eerica). A group of nine diverse e-residents living across the globe created eerica, a non-profit organisation to independently represent the interests of e-resident companies and help them do more business within Estonia and with each other.
8. The e-Residency team is not the only government resource for doing business in Estonia. Check out these external resources
The Estonian State Portal is a gateway to Estonian e-services and related information. You can find a wealth of information and helpful resources here about doing business in Estonia, work and labour relations, how to obtain business licenses, etc. This is also a good resource if you are looking for an e-service or wish to know, which state authority is responsible for a particular topic.
Check out the e-Estonia website to learn more about how Estonia became the world's first digital nation.
Europa is the official website of the European Union, where you can find information and helpful resources about doing business and work relations in all EU countries.
9. Still haven't found what you're looking for? Let me introduce you to some awesome contacts that will help you navigate e-Estonia!
E-Residency digital ID cards are issued by the Estonian Police and Border Guard Board or PPA as they are known in Estonia. Besides the e-Residency team itself, the PPA are probably one of the first contacts you will have with Estonia when you start your e-Residency journey. The PPA oversee and manage the application process, so if you have applied for e-Residency, you will have already received emails from them about your application or your document validity.
Of course, e-Residency is just a fraction of what the PPA does daily. They are also responsible for keeping residents, citizens, and visitors of Estonia safe and managing migration, including issuing residence permits and determining residence rights. This is why it is important to consider that from the time of your application to e-Residency, it may take 6–8 weeks for the PPA to process your application, conduct background checks, and issue your documents to the chosen pick-up location.
Which brings us to the next key contacts….
Estonian Embassies and pick-up locations
Every e-resident needs to collect their e-Residency digital ID card in person from the pickup location within 6 months. So your first (and perhaps only) face-to-face meeting is likely with the consul or representative at the pickup location when your documents are issued to you.
E-Residency does not provide you with any right to residency, citizenship, or travel to Estonia or the EU. If you are interested in visiting Estonia, Estonian Embassies and other designated visa centres can assist you with your visa application.
ID card technical support line
If you want quick help on how to use the e-Residency digital ID card, ask from the right person! And who better to ask for assistance than the technical support team who services the whole digital nation! The ID card website is full of helpful resources, FAQs and how-to videos and their "Ask for help" messaging tool enables you to give them relevant information from the start to help them find a solution for you.
Estonian Tax and Customs Board
I don't know about you, but some years ago, when I first heard about the 'tax office', I imagined long difficult forms and unfriendly officials pointing out everything you've done wrong.
Now, imagine a tax office, which aspires to be customer-friendly, knowledgeable, and efficient.
Sounds like a fantasy right? Wrong!
Welcome to the Estonian Tax and Customs Board or e-MTA as they are known here. e-MTA are always thinking about how to save time for customers and employees, provide helpful resources, and continuously improve their e-services and processes for tax reporting, while maintaining the high standards that reflect the transparent and open Estonian business environment.
They even have a dedicated support page and direct email contact (nonresident@emta.ee) for e-residents. Take my word for it that if you have any questions or issues regarding Estonian taxes, the e-MTA will do all they can to help you.
10. The e-Residency Team
Last but certainly not least, you can also contact the e-Residency team for customer support, as well as to inquire about partnerships or press and media.
The e-Residency support team started out as a single email with a part-time employee answering incoming inquiries. Since then, we have built a comprehensive Knowledge Base to help e-residents to learn and self-serve, posted numerous video tutorials and started hosting regular and theme-based webinars. Our team has also developed a robot chatbot, which helps e-residents and those interested find relevant content and solutions instantly on our website.
And of course, our team is made up of real human support specialists to answer e-residents inquiries directly. However, our support team is quite lean, so we do recommend making the Knowledge Base your first port of call. Most of its content is based on support inquiries, so it's likely you'll have your question answered instantly rather than waiting for one of us to respond.