Interested in an investment fund dedicated to capital raising for e-residents? Complete the survey to express your interest!
A key benefit of becoming an e-resident is that you join an established community of like-minded, entrepreneurial people from all over the world. Being part of such a community not only expands your contacts and exposes you to new competencies, but it could also provide an opportunity to raise the necessary capital required to help transform business ideas into reality. Indeed, early stage businesses need the "3 Cs" resources to grow: Competences, Contacts and Capital.
The community aspect was a major reason Federico Pirola became an e-resident. And the lack of e-resident-focused capital raising opportunities is the inspiration behind his plans to give back by launching a dedicated VC fund for e-residents.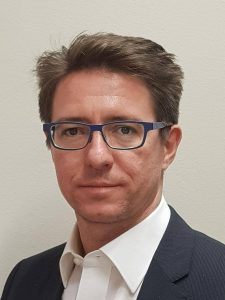 Federico is an entrepreneur based in Lodi, Italy, who has been an e-resident since 2015 – making him one of the earliest adopters in our community. Initially, he was attracted to the whole concept of the programme, the idea of being a digital citizen of a country and of course the opportunity to participate in a new type of global community. 
In 2016, he took the next step in his e-Residency journey, starting a company in Estonia mainly for use as an investment vehicle. Over the last 5 years, he has partnered with other acquaintances, who have themselves become e-residents, to grow his portfolio of alternative investments.
This year, Federico and his fellow e-residents started to look into investing not just for themselves but for other ventures. When they started to think about their investment focus and target ventures, the e-Residency community of entrepreneurs was the natural choice.
Since its inception in 2014, the community has grown at an incredible pace, and has become more structured and organized, with more information resources available, dedicated networking events, and even a formal association, EERICA. So that's competencies and contacts covered! 
The problem
But what about capital?
While e-residents can access grants and funding from Estonian and broader EU public and private investors, at the moment no entity has a specific mission of facilitating the allocation of capital within and to the e-Residency community, fostering its self-sustained growth. 
The solution
The facility that Federico and his business partners are building has the specific objective of raising capital from within the e-resident community and beyond it, and allocate it efficiently to e-residents' entrepreneurial projects.
Setting itself apart from other VCs and funds in Estonia and the world:
How to get there?
The first step is to understand what the e-Residency community could provide to its members to help them grow successful enterprises. Getting such a project off the ground requires validation.
That's where you – our community – comes in. 
Help Federico out by completing this survey to gauge the need and potential of such an initiative. It will take two minutes and directly feed into Federico's proposal for the fund, tailored to the needs of the e-Residency community. Moreover, if you leave your contact details at the end of the survey, he'll keep you informed on the progress of the initiative, involve you further in the definition process, and make sure you get early access to the solutions.
Following validation and planning, Federico intends to take a gradual approach, by firstly starting to raise capital within the community and then deploying it as part of an initial testing program over the next 6-9 months to e-resident businesses successfully participating in an eligible acceleration program, structuring deals on an ad hoc basis.
Following such a pilot and after the best model has been established, the idea is to scale up the venture to become a fully fledged VC fund within the next 18 months.
This would be huge for e-residents – as it will provide a new dedicated source of funding to help seed, scale and grow their early-stage enterprises. And on the flipside, it will enable e-residents and funders to invest in and support our own e-Residency community success.
The e-Residency team is excited and fully committed to do all we can to help Federico and his partners to turn this idea into a reality.
But it's up to you all to help make it happen.
Start by filling in the survey and expressing your interest in helping get this off the ground!