The CEO of Glia, Estonia's 10th unicorn, attributes their success to e-Residency, which allows the company to be run remotely – an invaluable tool for Glia's founders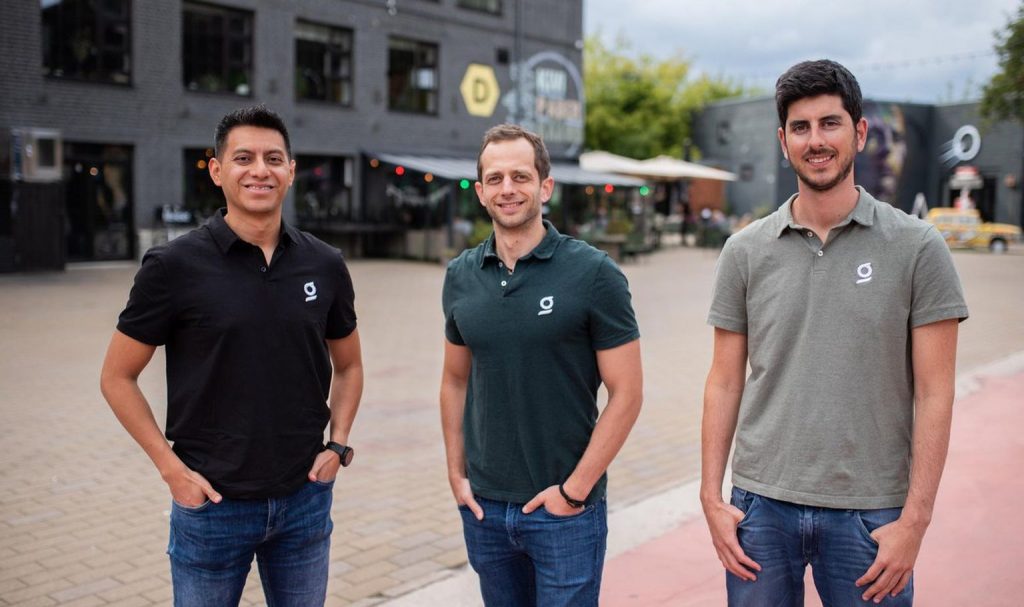 This piece was written by Reet Pärgma and originally published on 17 September 2022 in Estonian on www.postimees.ee.
Glia is a digital communication services company based in Estonia's second-largest city Tartu. This spring, Glia became the country's 10th unicorn after securing $45 million in the latest round of funding. Glia offers its customers a digital customer service platform that is designed to modernise corporate communication with customers. The company is headquartered in the United States and has offices in Estonia and Canada.
The company's CEO, Dan Michaeli, is originally from the United States, but has been doing business in Estonia for over a decade. Soon after Estonia launched e-Residency, Michaeli signed up, motivated by pure curiosity. "I applied for e-resident status as soon as it was possible because I was very keen on setting up and running my company in this manner. I also wanted to be among the first to try this innovative approach to entrepreneurship," recalled Michaeli.
Today, all three of Glia's founders enjoy the benefits offered by e-Residency, which allows digital signatures and access to Estonia's e-services from anywhere in the world. "Estonia is a forward-looking country that has made significant investments into boosting entrepreneurship and technology, and e-Residency is well-aligned with the country's philosophy," said Michaeli.
When asked whether e-Residency could be exported to other countries, Michaeli replied that it would certainly benefit many, but as a prerequisite, they would need to have highly developed technological solutions or infrastructure, as was the case with Estonia.
As a company, Glia takes pride in its strong value-based culture, which is uniform across all locations. As a result, the company enjoys an extremely high level of employee satisfaction, with 97% of Glia's employees rating the company an excellent employer, compared to an average of 59% for other US companies. "Naturally, the management of national branches depends on local laws and procedures, but it is important for us that all employees share the same experience, regardless of the country where they are stationed," said Michaeli.
When it comes to running the company in Estonia, Michaeli highlighted the simplicity and supportive attitude towards entrepreneurs.
On the question of what Estonia could learn from the US business environment, Michaeli pondered, "I would say that in the US there is a lot of emphasis on communication, presentation and sales." He added that there are many things the US could learn from Estonia, especially in terms of progress and innovation. "It's incredible what Estonia has managed to achieve, especially considering its size and relatively recent statehood".
Glia has taken an active role in Estonia. The company contributes to the IT education programme code/Jõhvi, teaching IT skills to both young and older people looking to find work in the IT sector. "We are extremely proud to support the code/Jõhvi initiative, which is an excellent example of how education is changing. We believe that everyone, not only the private sector, should think about investing in the future. The focus should be on the skills that will be needed in the future and setting the younger generation up to succeed " explained Michaeli.
Michaeli added that there are sure to be other initiatives like code/Jõhvi, looking to align education with future needs. He firmly believes that an understanding of technology is one of the most important parts of such curricula, together with communication and debating skills. "It is important to focus on skills that foster a growth mindset that is driven by continuous development. In modern society, with its overabundance of information, it is extremely important to learn how to retrieve what is necessary from this vast mass of information."
Glia's mission is to help companies improve their digital communication with customers. They believe that customer support is the last battleground for modern companies. "Today, many products have become digital, for example, in healthcare or financial services. They no longer offer physical products, instead they focus on services and experiences that require a relationship rooted in mutual trust. This, in turn, raises the stakes for customer service," explained Michaeli.
Another reason to improve digital communication with customers is the prevalence of smart mobile devices. People consume different services via their phone and have come to expect the same level of service from all mobile applications. "Their expectations are extremely high, which means that customer service and customer support have become more important than ever. This means that companies must start thinking differently to adapt to changing circumstances. That is also the reason behind Glia's recent growth spurt – demand is high as companies have come to realise that the customer communication practices they used ten years ago are no longer working," said Michaeli.
According to Michaeli, customer service has made the transition from phone calls to interactive screen messages. "Currently, a large part of customer support is still carried out via phone. This should not be the case, as we are all used to making video calls, and that should be the goal for customer service as well. This includes screen-sharing, which allows conveying instructions in a much more efficient manner. Talking on the phone, like we are used to doing today, will soon be a thing of the past," he said.
This piece was written by Reet Pärgma and originally published on 17 September 2022 in Estonian on www.postimees.ee.