From the latest numbers to new business and product features, read on for a mid-year update of what's been happening at e-Residency
We're well into Summer here in Estonia and while the temperature has come down in recent weeks, the days are still long and e-Residency continues to welcome innovative entrepreneurs to Estonia from countries around the world.
Given we are well into the second half of the year already, we thought it was about time to provide a mid-year update! Read on to learn the latest e-Residency numbers, an update on the covid situation in Estonia, new product features, and upcoming events.
1. E-Residency continues to grow
Since the programme started in December 2014, e-Residency has continued to grow year on year. There are now 83,074 e-residents and 17,449 Estonian companies founded by e-residents.
In the first 7 months of 2021, we have welcomed 8,373 new e-residents — 9% growth from the same period in 2020. There are now over 20 countries from where there are at least 1,000 e-residents. Russia, Finland, Ukraine, Germany, China, the UK and France are the leaders in terms of e-resident nationalities.
2,214 companies have been founded by e-residents in Estonia in the first half of 2021, an increase of 26% from the first half of 2020.
This year e-Residency expanded its global coverage of pickup locations to over 45, including new ones in Bangkok, Singapore, Johannesburg, and Sao Paulo. Already, over 250 e-residents have applied to pick up their cards in one of these new locations since they opened!
Not an e-resident yet? Find out the benefits for digital entrepreneurs, business owners looking for an EU base, freelancers, digital nomads, and startup founders and apply today!
e-Residency Benefits | Digital Nomad, Freelancer, Startup Company
Learn how to apply for e-Residency in Estonia. Find out the benefits, requirements & costs for freelancers, digital entrepreneurs & startups.
2. Community meetups, webinars and other e-Residency events
There are some great events coming up for e-residents in the next month. The Estonian e-resident's international chamber association (eerica) have organised an in-person community meet-up in Tallinn on 15 August. So if you're around, check out the details on Facebook to join.
There is still time to buy tickets for sTARTUp Day, the biggest business festival in the Baltics, on 25-27 August in Tartu, Estonia and online. Read Maya Middlemiss's great summary on the sTARTUp Day website about why the Estonian startup ecosystem is a great digital base for e-residents like herself and get your ticket while you're there!
E-Residency's two-part monthly introductory webinars are back on Zoom! Part One covering e-Residency basics are every first Tuesday of the month and Part Two covering company formation every third Tuesday of the month. 
Register for the monthly webinars and learn about other e-Residency events on our Events Calendar now.
Official Events Calendar of e-Residency | Register for meetups & webinars
Want to participate in events hosted by e-Residency of Estonia? Register for webinars, meet-ups, and more at our online Events Calendar.
E-Residency continues to support business-focused conferences and events for location-independent entrepreneurs around the world, including Freedom Business Summit in Portugal in November and the online Digital Nomad Week in December. More info to come about these events and more soon!
3. New Marketplace members and features
E-Residency has welcomed about 15 new members to the Marketplace in the first half of the year. Here are just a few of the fantastic additions to our ecosystem of trusted experts to help you start and grow your Estonian companies:
Payhawk is an all-in-one business banking and payments solution, integrating credit cards, payments, expenses, and cash into one platform for company finances. In good news for e-residents, Payhawk can provide an Estonian IBAN for your business banking account. Read more about Payhawk in their Marketplace profile.
IBCCS: Mainly focused on tax consulting, IBCCS considers international tax advisory to be their biggest strength and also offer corporate services for e-resident company owners. They have offices (and country specific tax consulting) in Estonia, UK, Poland, Cyprus, Georgia. Check out their profile.
We will be rolling out new ratings and review features on the Marketplace soon to help our community find and choose the perfect service provider for their business needs. Stay tuned for a launch announcement on the blog!
4. Pssst: have you noticed our new blog?
You may have noticed that in late June we quietly switched from posting content on Medium to our new blog here on the e-Residency website. Some of the great articles we've added recently include one on nearshoring with e-Residency, another introducing Brazilian e-resident Edilson Osorio, a guide to online brand reputation management, and what the future holds for digital nomads post-pandemic.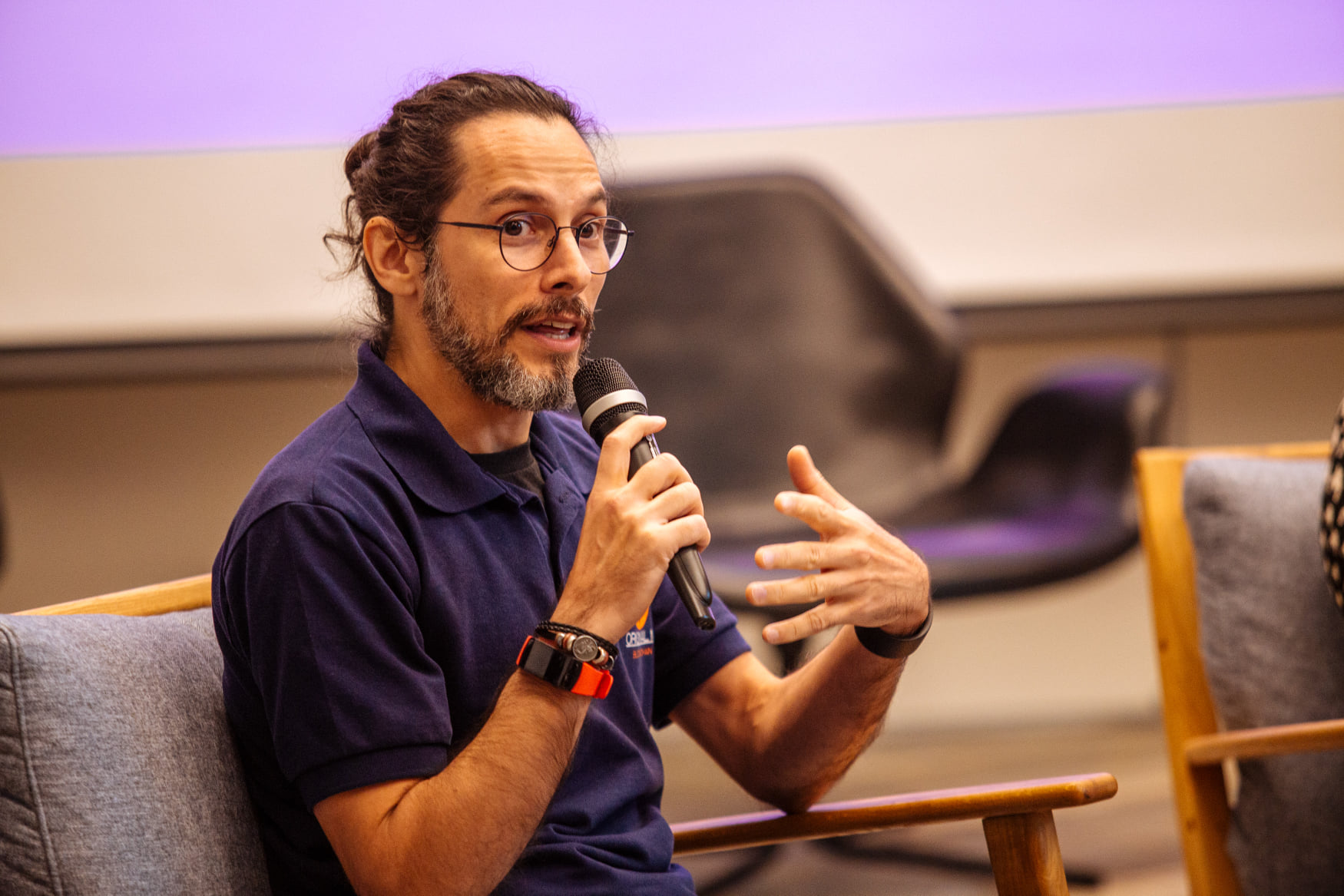 A Brazilian finds business freedom in Estonia
OriginalMy CEO Edilson Osorio on starting over with e-Residency
We are still in the process of transferring older content over from Medium, tweaking how the new blog looks, and fixing little bugs here and there. This should continue until the end of the year, but look out for more great new content in the coming months!
5. Estonian covid update
After a relatively quiet Summer, Estonia has seen covid infection numbers steadily rise in recent weeks. The vaccination rate is also rising, albeit slower than required. Accordingly, the Estonian Government has introduced mask mandates on public transport and reduced the maximum number of participants allowed at events and activities without infection control in order to curb the spread of coronavirus. Find up-to-date covid statistics about Estonia on the Koroonakart website.
If you're planning to visit Estonia soon, please take note of border entry requirements and restrictions. These will vary depending on where you are travelling from, whether you are vaccinated or not, whether you have contracted covid and recovered, and in some cases the purpose of your visit. Make sure you research and understand your obligations before you book flights and accommodation. For the latest information, please consult the Estonian Ministry of Foreign Affairs website.
*****
The blog will be a bit quiet for the next few weeks as I will be on vacation until September. I hope everyone is having a great Summer or Winter depending where you are in the world. I am looking forward to taking some time off but equally to creating and publishing content that is useful and interesting for e-residents in the second half of the year!