If you are a digital nomad looking for the best coworking space in 2022, read this guide explaining what to look for along with some ideas for work spaces in Estonia.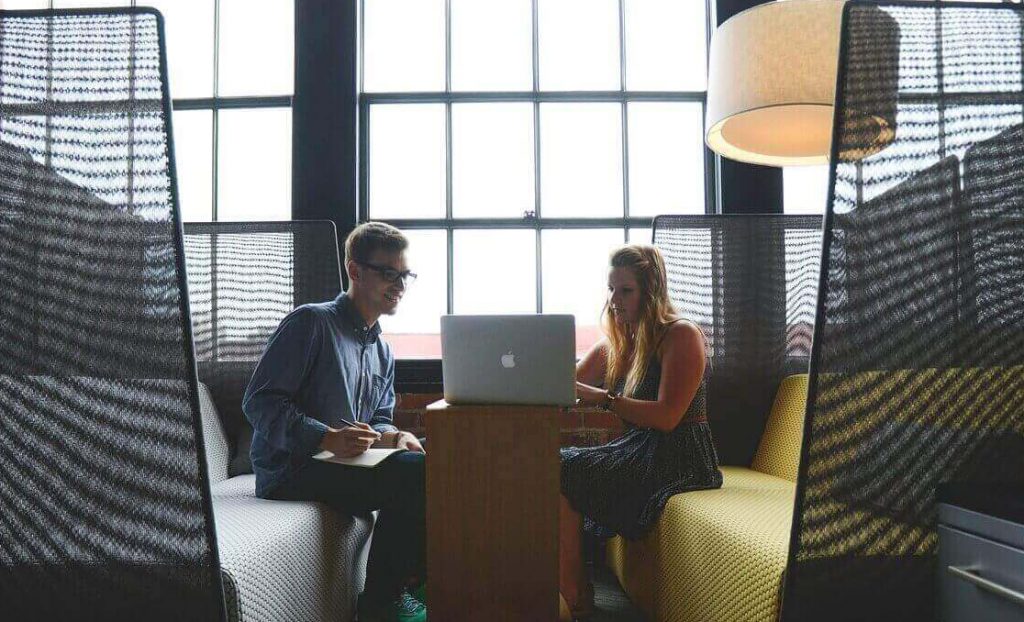 4.8 million independent workers currently describe themselves as digital nomads. This trend of remote workers will grow, as another 17 million say they aspire to the nomadic life.
This new lifestyle growth results in demand for a good coworking space. Cities adapted quickly to remote workers and designed coworking spaces suited to their workspace needs.
As with any lifestyle, it also has disadvantages, a lack of social interaction. Many remote workers feel isolated and lonely working from home whether from their accommodation or hotel rooms. But collaborative working at a coworking space can help to change that.
If you are a digital nomad looking for the best coworking space, read this guide explaining what to look for. We'll also give some tips on coworking spaces in Estonia.
Why Work at a Coworking Space
The main benefits of coworking are productivity, socialising and professionalism.
Suitable coworking spaces allow users to work efficiently and be productive during their working day. This avoids distraction which can happen in accommodation or travelling with others. Working productively means more time to explore new surroundings.
For some, a key challenge of the digital nomad lifestyle is isolation. Coworking can help solve this issue. Collaborative working in a coworking space is a good place to meet people, collaborate and share ideas.
Coworking spaces are filled with various remote workers, such as freelancers and business owners, working on different projects. These spaces are an excellent opportunity to socialise and meet new, inspiring people.
Many coworking spaces will organise networking events to mingle and meet others outside the working day.
They can also be great for professional workers and book meeting rooms if you need to meet clients. Private office space, especially for groups, is something you typically cannot find in traditional forms of accommodation.
5 Tips on How to Find a Good Coworking Space
With many options for coworking hubs in different cities, it is hard to pick which one is best for you. These 5 tips will help you find a good coworking space suited for you and your needs:
Identify your needs
Consider location
Coworking schedule
Understand your coworking style
Costs for coworking space
1. Identify Your Needs
Amenities are a key factor in choosing a good coworking space for you. Take note of your requirements to compare what different coworking hubs are offering. Whether that is desk space, private office space, fast WIFI or dining facilities.
For example, if you are travelling as a group of remote workers, a shared private office space in the coworking space could be great for your team. They allow you to have team meetings without interrupting other workers. On the other hand, if you are travelling alone and are happy to change your workspace each day, then hot desks could work for you.
Some coworking spaces include facilities for dining, such as coffee shops and cafes. This could be a good alternative way to meet people over a meal between tasks.
2. Consider Location
Take a look at the location before you begin travelling. Although many cities have adapted to the digital nomad lifestyle, many have not. Some major cities still do not have coworking spaces.
Also, check the proximity of your accommodation to the coworking space. You don't want to have a difficult commute to and from your accommodation each day. If you find a great coworking space in your chosen city, you can search for housing in the same area. Or even check out if the space has coliving options!
3. Coworking Schedule
Think about what times you want to work and compare that to the timetable of the coworking space. You may be a night owl and enjoy working till the early hours or need an early start in your private office space.
Opening times differ for each coworking space. Some open 24/7, some close at midnight, while others only operate in standard working hours.
4. Understand Coworking Style
Understanding the style of a coworking space is crucial for remote workers. Equally important is understanding your own preferred style of work. Some coworking spaces are designed more for collaborative work, which can be louder. This work style may be distracting for some workers.
While others have a variety of spaces, from private to shared office space, these can be quieter. This could be better if you need to mix up your working environment and focus on deep work.
5. Costs for Coworking Space
Prices of coworking spaces vary around the city and world. Keep in mind a budget and examine the amenities you are getting. Also, consider how much you will use the coworking space if you need to use it all day or just for a few hours per week.
Coworking spaces typically offer different payment plans: hourly, daily, weekly, monthly, and yearly. If you find a coworking space you like, consider a plan to save you money.
Most coworking hubs will allow you a free trial to see if you like working there.
Coworking spaces in Estonia
Estonia has many advantages for digital nomads. The country offers a digital nomad visa for those who want to spend some time living and working here. And it has also pioneered e-Residency, which gives digital nomad entrepreneurs the means to start and run a business based in the EU from anywhere in the world. While e-residents do not need to come to Estonia to join e-Residency or set up their company, they are always welcome to visit! In fact, it's a great way to meet business partners, clients and staff.
Many places around the world, from Tulum in Mexico to Chiang Mai in Thailand, have developed into hotspots for remote workers, allowing digital nomads to settle in quickly. Estonian cities are no exception. Here are some of our top picks for coworking spaces in Estonia – Tallinn, Tartu and beyond.
Top coworking spaces in Tallinn
Estonia's capital is one of the best cities for digital nomads, for its digital-friendly design, budget-friendly range of accommodation and entrepreneurial culture. It also has a large number of coworking spaces dotted around the place, affording all budgets and styles of work. Here are a few to try for yourself:
Top coworking spaces in Tartu
The beautiful city of Tartu is home to many important national monuments and historical places, including the National Museum of Estonia and the University of Tartu. It's also the location of business festival sTARTUp Day and home to some of Estonia's most promising startups and next generation of entrepreneurs.
If you find yourself in Tartu, here are some coworking spaces to check out:
Top coworking spaces elsewhere in Estonia
Estonia is much more than Tallinn! We always recommend visiting other areas of the country, from Narva in the East to one of the 2,222 unique islands in the Baltic Sea. And don't worry – while you're travelling around, you're sure to find a coworking space to visit to meet locals and other travellers alike. Here are a few to work into your future travel plans:
New coworking spaces and digital nomad hotspots will pop up over 2022 as more people travel and work online. Keep an eye out for developments and increases in coworking spaces worldwide.
We hope this 2022 guide for digital nomads has helped you work out your ideal coworking space. Are you interested in learning more about the remote worker lifestyle? Read more about this brave new world for digital nomads. If travelling the world and becoming a digital nomad is on your bucket list for 2022, we have listed 7 ways to work as you travel.
Or, if the thought of running a business on the road sounds appealing, check out e-Residency and apply to become an e-resident today.