E-Residency is helping education entrepreneurs take classrooms virtual
Predicting the future is always a difficult task, and never more so than in 2020 — in which the worlds of business, travel and communications, to name just a handful of examples, have already transformed beyond recognition. Perhaps when hindsight brings its unique perspective on this year's events we'll be reminded that most of the changes we have witnessed were already trends in motion. The global health crisis simply helped to accelerate, tip, or catalyse the changes that were already unfolding.
Take the way we learn…
From the classroom to the collaboration space
Online learning already represented a growing trend, facilitated by faster global connection speeds, cloud storage, and worldwide demand.
This aligns perfectly with the operation of the Estonian e-Residency programme, which enables digital entrepreneurs from all over the world to operate location-independent EU-based businesses, a pioneering global movement transcending national boundaries to offer new ways of addressing old challenges.
One such e-resident is Brazilian-born Karen V. Ordones, founder of Estonian company TutorID OÜ. Her background is in classroom teaching, like her parents and grandparents before her.
Since studying for her Masters at the University of Tartu in Estonia in 2012 the business culture of the country resonated with her, and she moved back to Estonia in 2015 to establish her new business — which now supports learners worldwide.
The educator as entrepreneur
The flexibility and niche appeal of online learning is reflected in the diversity of over 200 subjects on offer on Tutor.id, and its creation of a marketplace platform for tutors to create their own service package makes it a wonderful fit for the Estonian startup mindset — helping every educator become an entrepreneur in their own right, building and promoting their brand online, while many are also location-independent digital nomads.
The way that Ordones has chosen to bootstrap and grow Tutor.id in Estonia is completely different to the investment-first culture of her native Brazil, and was inspired by her postgraduate studies in Tartu.
On the trend towards online learning, Ordones reflects, "[pre-COVID19], online tutoring was an option but people preferred tutoring in person — which could be extremely expensive for the tutor, and didn't always mean the best learning environment, such as a student's home.
"The online environment is actually better organised — you can share the screen, you can see immediately if they're paying attention or not, and help them focus. This crisis has been a chance for online learning to prove itself and overcome prejudices, not as something second-best which should be discounted, but as a highly effective option in its own right".
Individualised learning
Online access enables a one-to-one approach too, in line with further pedagogical trends for personalised learning, taking account of each student's interests and needs, as well as the 'flipped classroom' model growing in popularity in higher education. As technology makes personalisation scalable across many sectors from customer service to direct marketing, it makes sense to bring that one-to-one approach into education, because every learner's interests, motivations, and aptitudes are unique.
Indeed it's clear that for online learning to be successful, it's essential that learners of every age are engaged in new ways, and simply replicating the classroom or lecture hall online is not the answer. Just look at the completion rates for MOOCs (massive online open courses), which even from world-leading universities languish at less than 4%. Tuning in to a one-way lecture is clearly not the way to get inspired even as an adult.
Yet, COVID-19 has accelerated the need for even very young students to engage in online learning right now. Few could have foreseen how important it would be for teachers to be able to adapt their classroom skills to embrace the rich resources available to them through the screen — which again, many were previously quick to dismiss as inferior choices.
Inspiring young minds
Quality content filtering combined with individual engagement is clearly important for the effective learning of a generation whose parents probably won't be too worried about 'screen time' in future. There's no longer any shortage of information out there. But if online education is to realise its true potential, hooking the attention of the learners is key, whatever their age.
---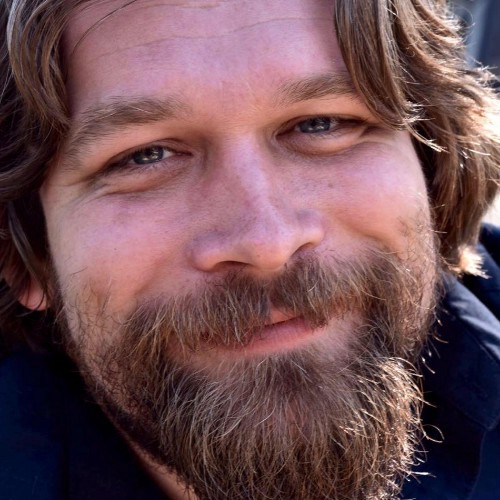 E-resident Claus Raasted from the 'School of Incredible Adventures' reflects on how this has changed, since the childhoods of us digital immigrants involved visits to libraries or poring over encyclopedias to sate our personal curiosities.
Today's young learners have the wisdom of the world a screen tap away, but as Raasted puts it:
"they need to ignite that spark, for effective self-learning… with the teacher as a coach, or sparring partner, who guides and provides inspiration".
Raasted is one of the founders of Estonian company College of Extraordinary Experiences OÜ, with the online school being its core project. Their learning experiences targeted at 7–13 year olds involve live storytellers making use of multimedia tools to immerse participants in a guided adventure, where they can use problem-solving and maths skills to help story protagonists achieve their goals, working together in small groups — but without geographical boundaries.
This kind of co-operation reflects the make-up of Raasted's international team, and explains why the e-resident trans-national business model made so much sense for them too:
"as three e-residents, a Romanian, a German and a Dane, we think it's bloody awesome."
The strategic decision to put tech at the heart of Estonian development inspires him too, the intentionality of pursuing that dream — just as we can use the technology available to educators today, to help each learner define and explore their own dreams. As Claus explained it, Estonia made a conscious choice about this, where they could have decided to focus on natural resources or other attributes as a nation — they opted for digital, as a defining characteristic.
The future of learning
In Estonia, there are individualised elements to online learning that start from a young age with the eKool system. Andrus Kallastu is one of the compilers of the Digital Learning Tools project of Tallinn University. Kallastu sees edtech as a vital force for the future of learning — one which all Estonian stakeholders, including e-residents, are welcome to contribute to on a voluntary basis.
"All e-residents are welcome to develop the Estonian e-learning environment e-koolikott. You can log in with your digital ID card to add materials."
This includes materials in English and other languages, so long as they're in line with the national curriculum.
"Digital learning systems have been developed in Estonia for over 10 years", Kallastu continues. "The current crisis has forced their implementation… If countries have failed to digitise their school systems, the transition may indeed lead to chaos," he explains.
He finally points out that for the generation presently in school, the idea of 'digital learning' will be meaningless, only old-school generations will distinguish it as something distinct from simply… learning.
This is something us digital immigrants would do well to bear in mind, as the rest of the world plays catch-up with Estonia's proactive online management and increasing use of AI in everything from health to governance to business administration.
Education policymakers worldwide could learn a lot from the pioneering work of Estonia and its e-residents, like Karen Ordones, Claus Raasted, and the many others creating the tools and strategies for a new generation of learning.
Learn more about becoming an e-resident: