Meet investors, network with startup founders and mingle with the e-Residency team: your guide to this year's edition of Latitude59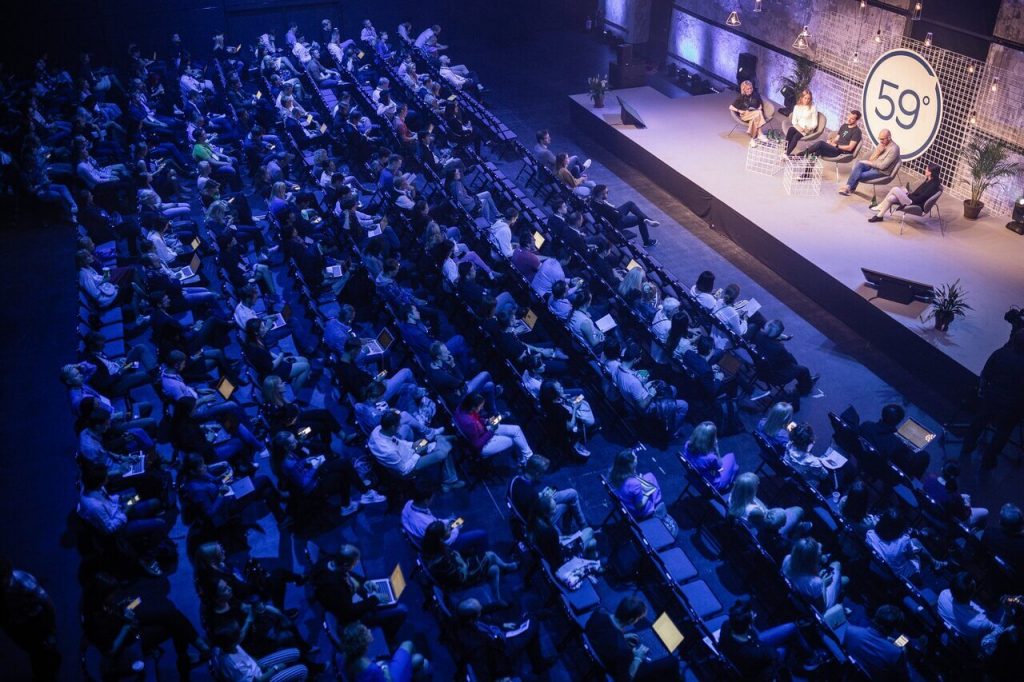 Latitude59 is Estonia's flagship startup and tech event and a key annual milestone in the world's first digital society. It's happening this week from 19-20 May at Kultuurikatel in Tallinn and streaming online. The theme this year is purpose and inclusion – and the programme is packed with sessions discussing topics along this theme, from sustainability to diversity in startups, and impact investment.
E-Residency is a proud sponsor of the event and many members of our team will be attending.
If you're near Tallinn, there is still time to join in-person! But we understand that for most of you – it's just not possible to get here in time. Luckily, you can watch the festival online and even join in networking from home. Find out how to secure your ticket here.
Why participate, I hear you ask?
From getting funded to learning from founders, we've put together this list of five ways to make the best of Latitude59 (or L59) in 2022 with a particular focus on those of you joining online.
1. Hear about the latest trends in startups: attend or stream live sessions
L59 has a packed mix of sessions across a whopping three stages, one large hall and seminar rooms. And most of them are streaming live!
There are 130 confirmed speakers, including top industry leaders from 33 countries and a bigger-than-ever focus on diversity, 20 side events, 300+ international investors from all over the world and 400+ startups that you can meet at the Pitch Competition, Demo Area, and at the conference.
Find the full agenda on the L59 website.
To whet your appetite, here are some of the topics we're looking forward to this week. Hear keynotes about finding your purpose and measuring ESG targets. Listen to fascinating panel discussions on building global unicorns or diversity struggles in startups. Get intimate with startup founders by tuning in to inspiring fireside chats on mental health in entrepreneurship, web3, AI and the future of automation.
2. Support your community: e-residents at Latitude59
Many e-residents are among those making their way to Tallinn this month to experience and participate in L59. Five e-residents won tickets in our Yumoov steps challenge in April and ten won (out of over 1000 entries!) in our May Twitter competition. There is even one enthusiastic e-resident flying in from Hong Kong to attend L59 who won tickets before the pandemic. That's dedication!
On Friday, e-Residency is hosting a panel session on business continuity during crises. Hear from Ukrainian e-resident founders Aleksandr and Natalia Storozhuk of PrNews.io and Brazilian e-resident Michele Garcia, founder and CEO of Brasiilia Kuninganna. The session will be moderated by Jane Wakefield, a senior BBC journalist, and is sure to cover amazing tales of courage and hope in the face of unexpected externalities to life and business.
We're really proud that one of our own – Ukrainian e-resident Olena Iosifova – is a top finalist in the L59 Pitch Competition. Tune in on Friday, 20 May at 16.20 EEST online to see if Olena and her team take home a share in big prizes.
Of course, members of EERICA (the Estonian e-Residency International Chamber Organisation) will be out in force at L59 this year. Find them on the Brella networking app and arrange to have a short video call or in-person meeting.
Read more from some of the e-residents attending Latitude59 here: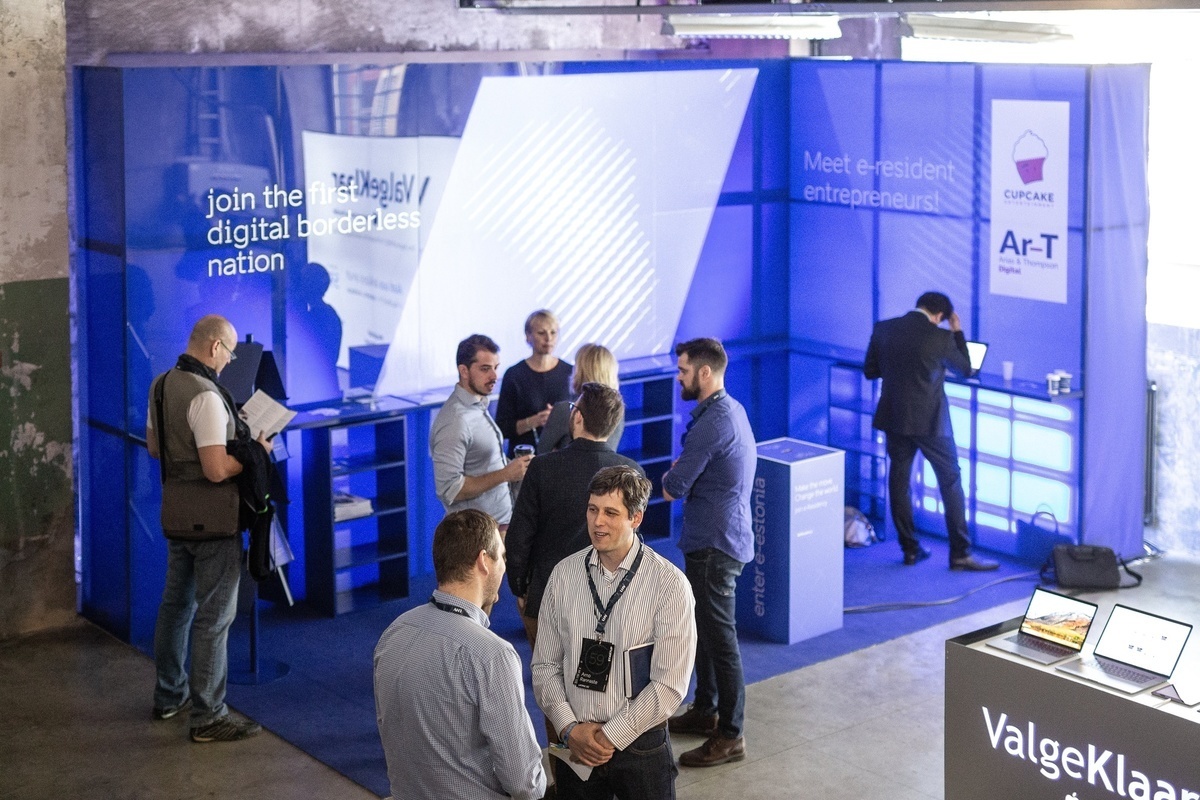 The pilgrimage to Latitude59. Destination Tallinn, from near and far – a guest post by e-Residency | Latitude59
Estonian business community has spread beyond the geographical boundaries of Estonia thanks to the power of the e-Residency programme.
3. Get funded: opportunities to meet investors
The e-Residency team is often asked by e-residents about funding opportunities for their businesses or how they can get connected to the local startup and business ecosystem.
Our number one tip is usually to visit Estonia in-person and attend local business conferences like L59 in Tallinn or Startup Day in Tartu, meet investors, and perhaps even participate in local accelerator or incubator programs. This year, with €400,000+ syndicate plus an extra €300k worth of perks, the L59 Pitch Competition is offering a record-breaking prize pool. And we are all cheering for e-resident Olena in the final!
We know that many e-residents have taken up a startup visa in Estonia to help scale, and to come and spend some time here to meet business contacts and get to know the local environment and possibilities. A great way to learn about these possibilities is by talking to those in the know – such as the managers at the accelerators or other startup founders who've taken this path. Many of them will be at L59 – and even if you're not there in-person, you can join online and network with them thanks to the Brella app! You might just meet the perfect angel investor for your business.
Need some guidance or finance to scale and grow your business? Find options on our website and in this blog post: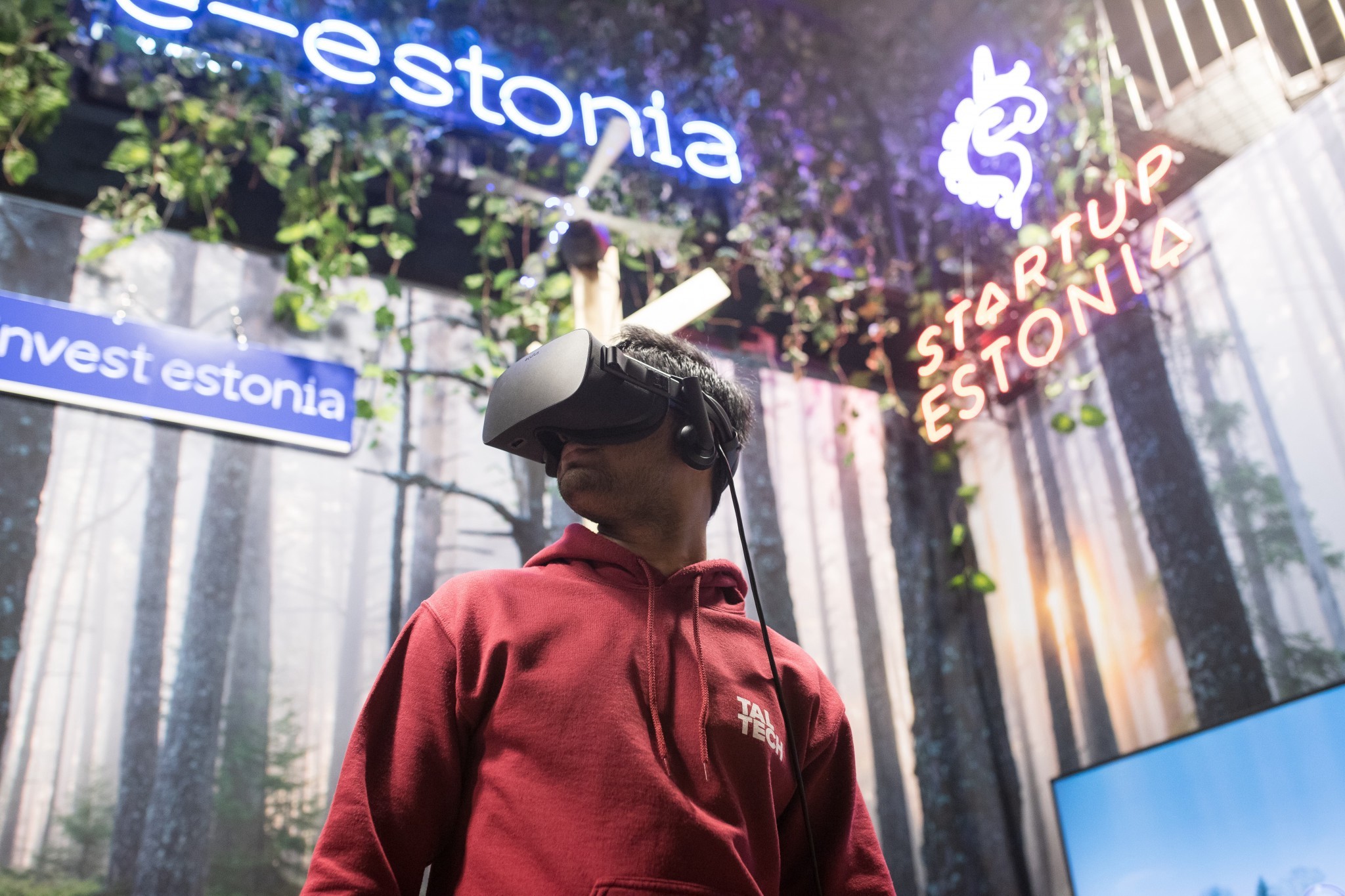 Estonia's startup ecosystem is open for e-residents and global entrepreneurs
Estonia is the perfect home for your startup to scale and grow, and e-Residency allows you to manage it remotely
4. Find your future business partners: network, mingle and party!
We've mentioned the Brella app a few times already. But if you haven't heard of it, it's an all-in-one AI-powered matchmaking platform for in-person, virtual, and hybrid events of all sizes. A ticket to L59 gives you access to everyone attending the event – in-person and online. You can network from the comfort of your couch or coworking space.
If you're joining us live, we hope to see you in the Karma matchmaking area. Members of the e-Residency team are available to network here. Just find us on the Brella app and set up meetings when it suits you!
We're also looking forward to the L59 Unicorn Afterparty on Thursday, 19 May. This year, a host of big local musical acts will be performing. It's a chance to let your hair down, dance with investors, founders and potential business partners, and party the night away.
5. Meet the e-Residency team and learn more about the program!
Our team is so keen for L59 that we are holding an e-residents community meetup – L59 edition (in cooperation with EERICA) the night before the festival even starts! If you're in Tallinn, come and join us at Fotografiska at 8pm on Wednesday, 19 May.
In parallel, we'll be represented at Startup Estonia's Global Founders in Estonia meetup. Join global early-stage and experienced founders (especially Startup Visa holders), entrepreneurs, startup team members based in Estonia, and the local startup community. Hear from our Marketing Team Lead Alex Wellman, who will discuss the benefits of e-Residency for startup founders and investors.
Find more information at our Community meetup Events page.
During the festival, e-Residency team members will also be hanging out at the Meet Estonia meet-and-greet area along with our esteemed colleagues from Invest Estonia and Startup Estonia. Some of our Marketplace members will also be there – including 1Office, Silva Hunt, Private Financial Services, Brisq Startups, Thompson&Stein, and Gate to Baltics – ready to answer your business-related inquiries. Come and say hi, ask any questions you might have, and if you're lucky – you might even score a famous e-Residency sweatshirt!