Ender Turing's Olena Iosifova on how a mathematical assessment led to a move to Estonia from Ukraine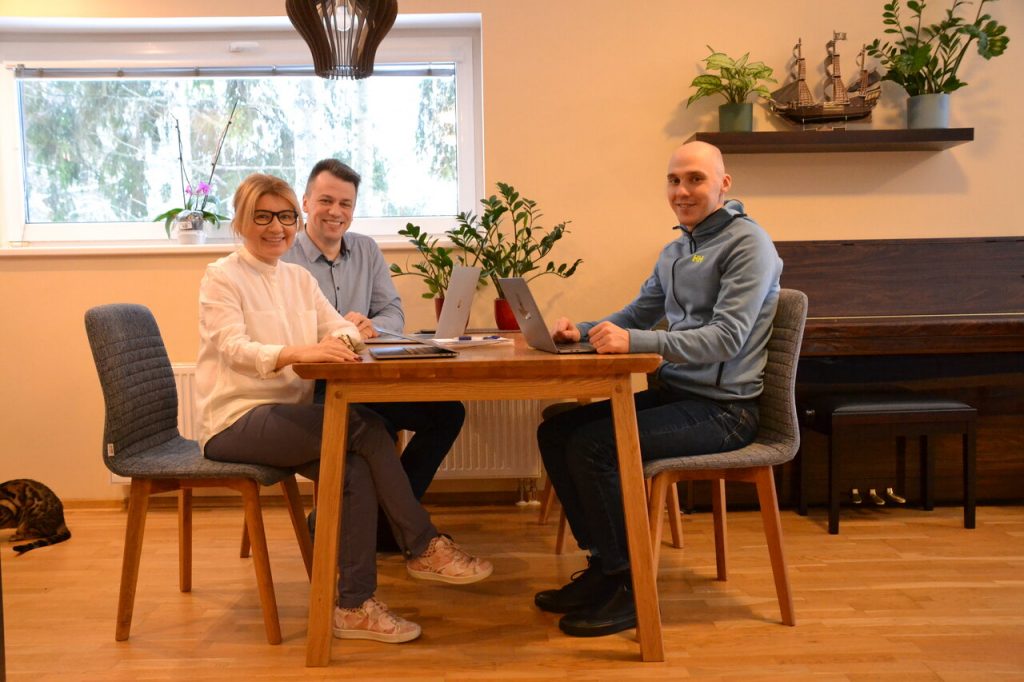 It was two days before St. John's Day, or what the Estonians call Jaanipäev, an annual celebration of the summer solstice, in Tallinn. Olena Iosifova, a Ukrainian data engineer, and her husband and business partner Ievgen Iosifov, co-founders of the company Ender Turing, had arrived in Estonia for the first time to search for an apartment.
"We arrived two days before Jaanipäev and would stay for five days, which we thought was enough time to find a place," says Iosifova. "But the real estate agent said we had only until 6 pm to close the agreement and it was 3 pm already," she says. Fortunately, they identified a suitable apartment, but still had to hash out the details and close the agreements within a narrow time window of three hours before Estonia shut down for a week of bonfires and grilling.
"We had three hours to do all the formalities or leave with nothing," she says. "And we made it."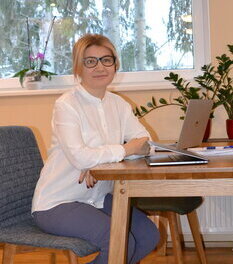 Iosifova, chief business development officer at Ender Turing, was only casually aware of Estonia prior to moving there. Her eight-person team specializes in the development and implementation of speech recognition and generation technologies, providing users with the capability to transcribe and analyze calls managed by customer care and sales teams and to automatically generate reports based on a variety of input data, from video meetings to calls, chats, and emails.
Using Ender Turing's AI-powered solutions, users can, for example, identify and examine top performers in a company in sales or customer service and create best practices and playlists from their data for other employees to learn from. This in turn helps to increase the performance of a firm's sales and customer teams, Iosifova says.
Currently, Ender Turing's platform is available in 24 European languages. "We have a pre-built model based on open data and then add customer data to finetune the model for the client," notes Iosifova. While this process can take about a month to complete, if Ender Turing has previously worked with a financial institution in, say, Poland, its models perform well with data from other Polish financial institutions, Iosifova says.
Ender Turing's incorporation in Estonia is actually the output of an internal mathematical assessment too. According to Iosifova, the desire to look beyond Ukraine evolved out of a need to build a scalable business. As Ukraine is not an EU country, and its placement on the World Bank's Ease of Doing Business Index is currently 64, the country was not an appealing place to continue to work from. So they evaluated other potential home countries based on ease of doing business, the presence of an IT cluster, cost of living, environment, and other factors. Some other countries that were under consideration were Austria, Germany, the Netherlands, and Poland, but Estonia topped out the list. "By the math, Estonia won the number one place," recalls Iosifova. "So we decided to settle in Estonia without having ever visited, just based on the math."
Ender Turing's CEO Iegven Iosifov was aware of the Estonian e-Residency program through a chance encounter with a member of the e-Residency team at a conference. It was actually just a year or two after the program launched in December 2014. E-Residency provides holders with a government-issued digital identity and status that allows them access to Estonia's advanced e-government services and business environment.
E-Residency is open to individuals from all countries, from Germany to Ukraine, Brazil to Spain – and is especially good for startup founders, digital entrepreneurs, and freelancers.
Find out more
As such, the company's founders decided to become e-residents, incorporate anew in Estonia, and apply for a local startup incubator program, into which they were accepted. "It was so fast and easy," recalls Iosifova of the experience. They also had help along the way from MoveMyTalent, a Tallinn-based relocation company, and Nordic Consult, which helps with state applications and also provided an initial physical address for Ender Turing based in Estonia.
The founders of Ender Turing applied for residency permits in Estonia directly, were accepted, and, following their very interesting St. John's Day real estate experience, relocated in July 2018.
Their child now attends an Estonian-language kindergarten.
While Estonia is renowned for its IT services, Iosifova says that Ender Turing has actually benefitted most from being embedded in the country's startup ecosystem. "For us, this was a new area," she remarks. "We didn't really know what it meant to build a startup but have gone through a number of programs in Estonia, which aren't available in such a quantity anywhere else."
She also notes that Estonia's small size also contributes, as the startup ecosystem is "so tight and so efficient" that one easily makes contacts. "You can get access to experts and experienced founders who have already built something," she adds. "All of that is quite easy I would say."
Read more about Estonia's flourishing startup ecosystem in our previous blog post: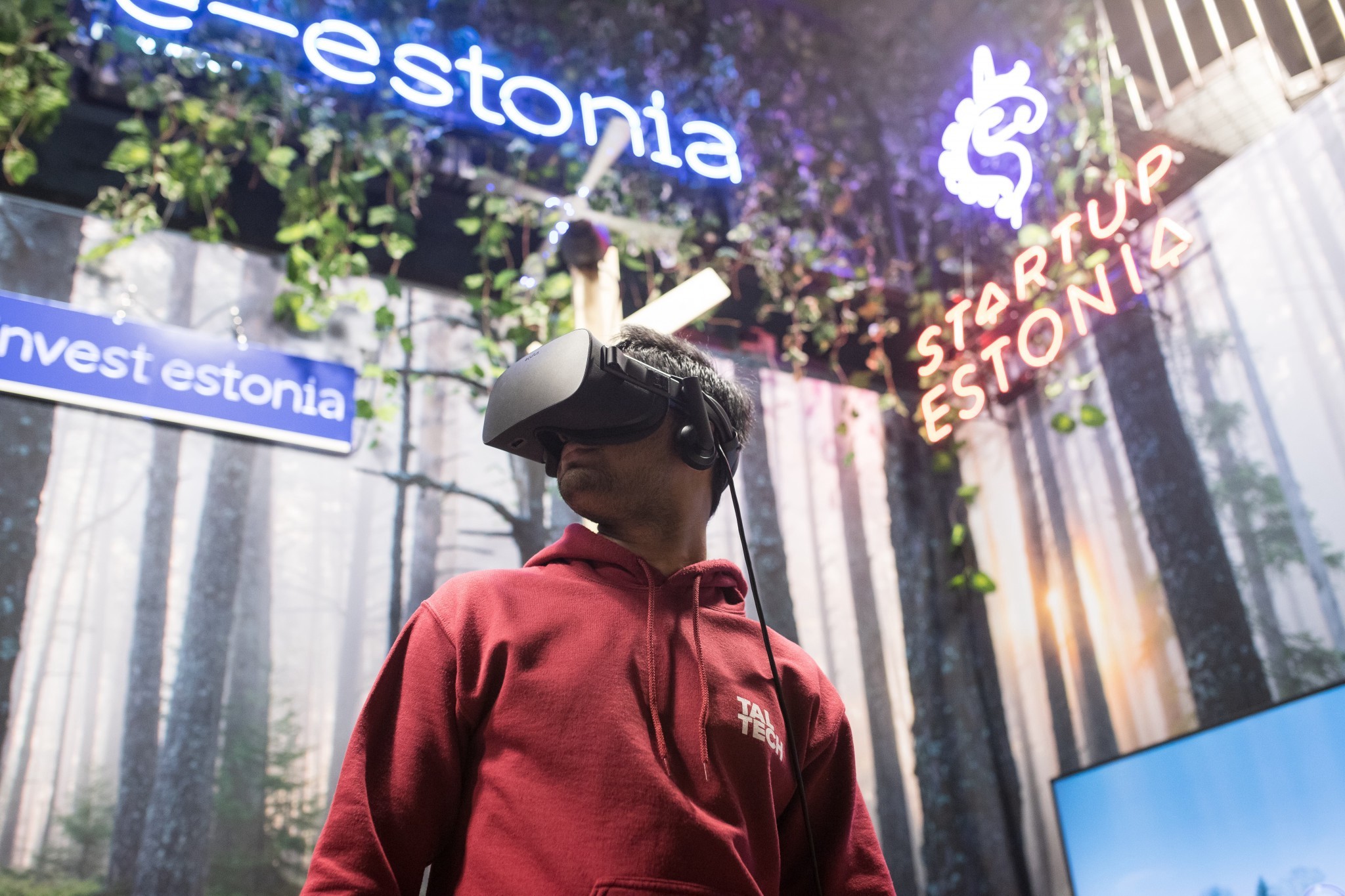 Estonia's startup ecosystem is open for e-residents and global entrepreneurs
Estonia is the best place to scale and grow your startup. Learn how e-Residency helps you manage your startup remotely and access Europe's unicorn ecosystem
Ender Turing — which takes its name from Ender's Game, a 1985 science fiction novel, and Alan Turing, a British mathematician widely considered to be the father of artificial intelligence — plans to remain in Estonia too.
"We don't plan to move to the US or somewhere else," notes Iosifova. "We plan to build a highly recognized company in the European Union with its headquarters in Estonia," she says. E-Residency still plays a part in efficient management of the company, as CTO Oleh became an e-resident last year. Iosifiva notes that:
"E-Residency makes it much easier for all of us to run our startup across borders as all the necessary people have signature rights and digital access."
The company is ambitious. Within five years, Ender Turing aspires to be a number one provider of sales and customer care performance intelligence for European languages, Iosifova says.