Thinking of applying to become an e-resident in Germany? Here are key resources and information tailored for you.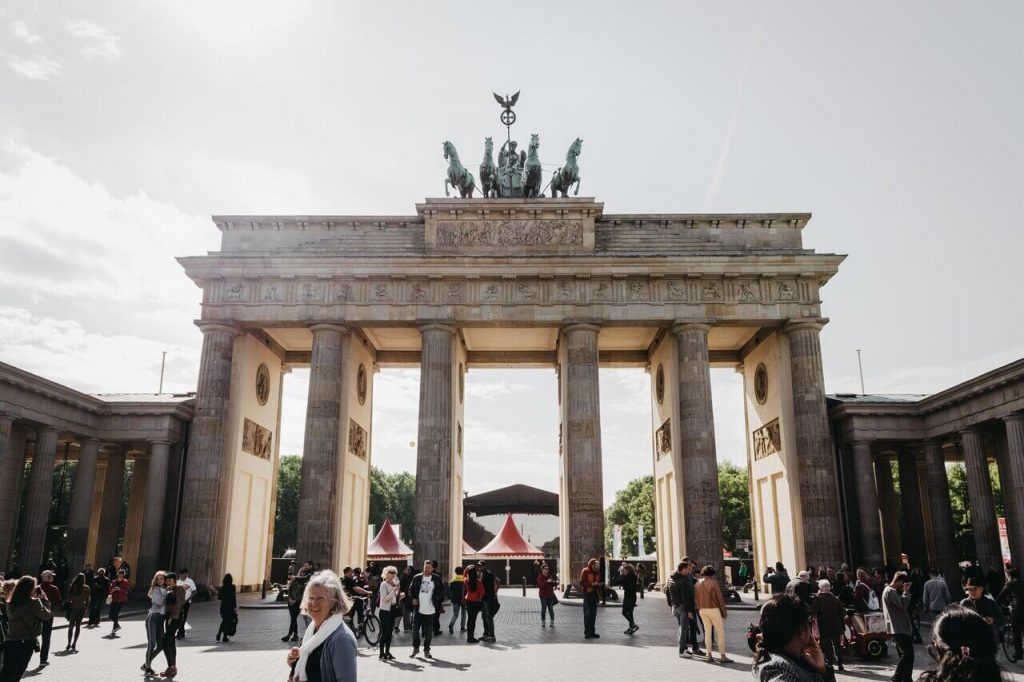 In Germany, starting a business can be complicated, to say the least. From knowing which type of company to register to filing taxes and everything in between — it can feel like there is little time actually left for doing business. Estonian e-Residency can help. By becoming an Estonian e-resident in Germany, citizens or residents there can start a company in the EU quickly and safely online.
Here's the why and how of starting your e-Residency journey from your home base in Germany, including links to key resources and information tailored for you, tutorial videos and how-to guides. If you're already an e-resident and would like more information on how to start a company in Estonia, read this guide covering the registration process, business banking and key things to know about taxes.
5000+ e-residents in Germany & why you should apply too
E-Residency is open to everyone.
There are now over 86,000 Estonian e-residents globally, of which more than 5,000 are e-residents in Germany. They're entrepreneurs, business owners, digital nomads, and consultants, many of whom choose to work location-independently.
All of them are able to open and run their own EU-based company without ever visiting Estonia.
4 reasons to become an Estonian e-resident in Germany
Access Estonia's advanced e-services
Run business remotely from anywhere in the world
Digital security
Keep business in Europe
E-residents are given a government-issued digital ID card that opens access to Estonia's e-services. Unlike Germany's ID card, which is mainly used in person, the e-Residency digital ID allows you to do almost anything you need for your Estonian business all online.
Where you work from is up to you and reduced bureaucracy and paperwork saves you time and money, leaving you more time to actually run your business.
Digital security is guaranteed. In fact, your digital signature is more trusted than a handwritten signature on paper. Why? Because your digital ID authenticates you online and cannot be used by anyone else.
Want a solution to serve your Europe-based clients and continue to operate in Euros? As a member of the single market, Estonia allows you to keep your business in the EU through its pioneering e-Residency programme.
100% online business – Take your business with you wherever you go
Establishing and managing your company online is the baseline for your e-Residency capabilities. You'll also be able to digitally sign documents, apply for digital banking and online payment services, declare corporate taxes, and more.
Compared to German taxation, there are some long-term benefits of Estonian deferred profit taxation (linked video in German). In fact, there is no corporate income tax on retained profits or profit that is reinvested into the company. Yes, that's right — 0% income tax. Income tax is only subject to distributed profits like dividends, gifts, and representation expenses. Estonia's tax code is set up to help companies grow.
The e-Residency digital ID allows you to securely authenticate yourself online. You'll be able to digitally sign, encrypt, and send documents, submit your company's annual report, and declare and pay taxes in Estonia. You'll never need to sign a paper document, scan, or post it ever again.
Learn more about e-services for e-residents and how to use your digital ID in this article.
Digital security & how Estonia has made doing business online safe
Many e-residents use their digital IDs to start a company. All you need is an internet connection, a computer, and your ID. But how can something online be secure?
It starts with transparency.
Estonia's open business environment is backed by policies that ensure that information about Estonian companies is verified and publicly available. Everyone in digital Estonia, including e-residents, owns their personal data. The Estonian government is committed to the security of personal information and ensures secure data policies, as well as a high level of trust in its institutions. Estonia has made doing business safe and accessible from anywhere.
Applying to be an Estonian e-resident in Germany
While everything you need to know about the application process can be found here, we'll give you a quick summary. The whole process takes about 30 minutes if you have all of your documents in order.
What do you need to apply?
A copy of your government-issued ID
A digital passport photo
A motivation statement
A credit card for payment (The fee is between €100-€120, depending on where you choose to collect your ID.)
Once your application is received, the Estonian Police & Border Guard Board will conduct a background check and let you know via email when the process is complete, which can take between 3-8 weeks. If your application is successful, you'll be asked to pick up your e-Residency kit at the location you selected on your application. Be sure to bring your government-issued ID with you and be prepared to scan your fingerprints.
If you're done with unnecessary paperwork and bureaucracy and decided that e-Residency is right for you, it's time to apply.
Then once you've joined the other 5000+ German e-residents, you'll be ready to start your company and run it remotely from wherever you choose.