How e-Residency helps Natasha Zo keep her clients happy everywhere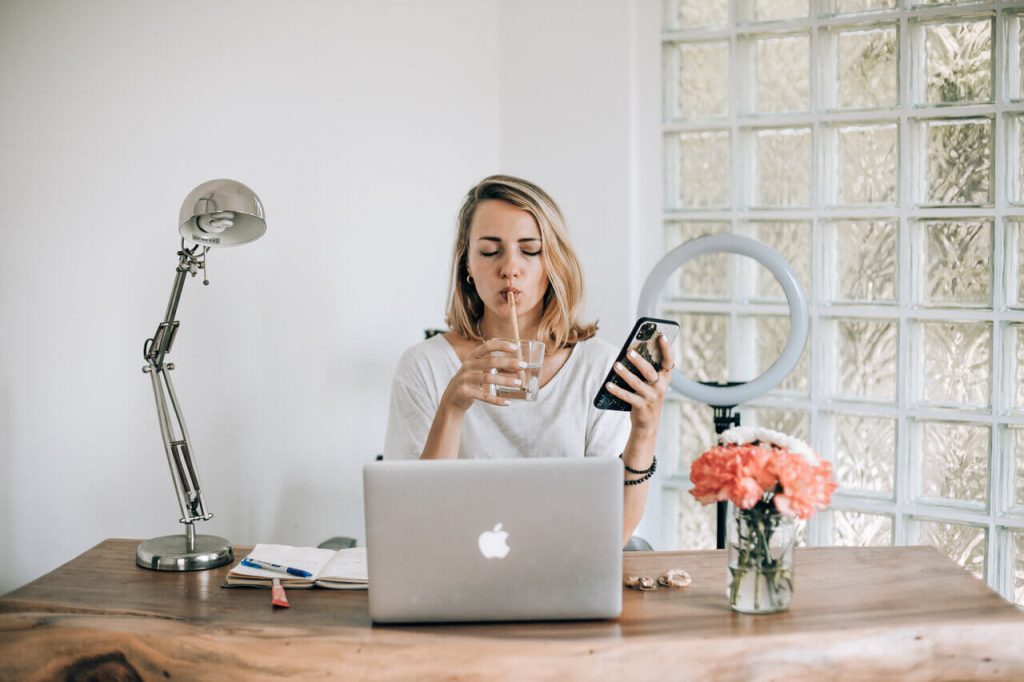 Natasha runs a global PR agency out of Barcelona with a team of Ukrainians who happen to live in South Africa. Her own origins are in Siberia, where she grew up in Novosibirsk, Russia's third largest city. But she didn't stay there for long and has a trail of memories from places like Serbia, Costa Rica, and Malaysia, with a layover in Thailand.
Of course, she is also an Estonian e-resident. How could such a global entrepreneur be anything else?
Natasha's full last name is Zolotareva, but she does business as Natasha Zo. Her clients are mostly in the US, UK, Israel, and other English-speaking markets. She obtained her Estonian e-Residency in 2018, mostly so that she could run a European business remotely and access Estonia's ecosystem of digital services.
Natasha also made a pilgrimage to her new digital homeland after obtaining her e-Residency digital ID card. According to this globe-hopping PR agent, the trip went splendidly.
"I am big on saunas and I love saunas," says Natasha. "So when we had a sauna in the apartment in the center of Tallinn, I was very happy," she says. There were other interesting adventures. While many in Tallinn take in its medieval architecture, boutiques and restaurants, Natasha's interest in wellness and spirituality led her to a Hindu commune on the outskirts of the city. Many of Natasha's clients are actually from the personal development world and are experts on yoga, meditation, and breathing exercises. Such a visit made both personal and business sense.
"I love that stuff," Natasha says. "My job is to write and create stories about them," she says. "That's why this business works for me."
Natasha actually started out as a journalist in Russia, but after some volunteer work in Europe and Central America, she moved on to Mindvalley, an educational technology company in Malaysia that offers programs on mindfulness, meditation, personal growth, fitness, and health. Natasha credits her years there with helping to build up her business acumen, which in turn assisted her business career. "Marketing and journalism went together," Natasha says. "I don't think I could have created a PR agency based only on what I learned in journalism school."
Natasha then started her PR business in 2017, around the same time she left Asia and returned to Europe, settling in Spain both for studies and because it served as a European base. Still, as a Russian citizen, she said it would not have been easy to start her business in Spain, especially given her moveabout lifestyle.
"I tend to go with what seems easy, what I hear about from contacts," says Natasha. "And at that time, I was hearing a lot about e-Residency," she says.
After looking into e-Residency, she felt the program, which allowed her to open and run her business taking advantage of Estonia's secure ecosystem of digital services, was the best option. "That's when I decided, okay, I just have to go visit," she says.
Join Natasha and 85,000 other e-residents in experiencing the benefits of founding a company in digital Estonia: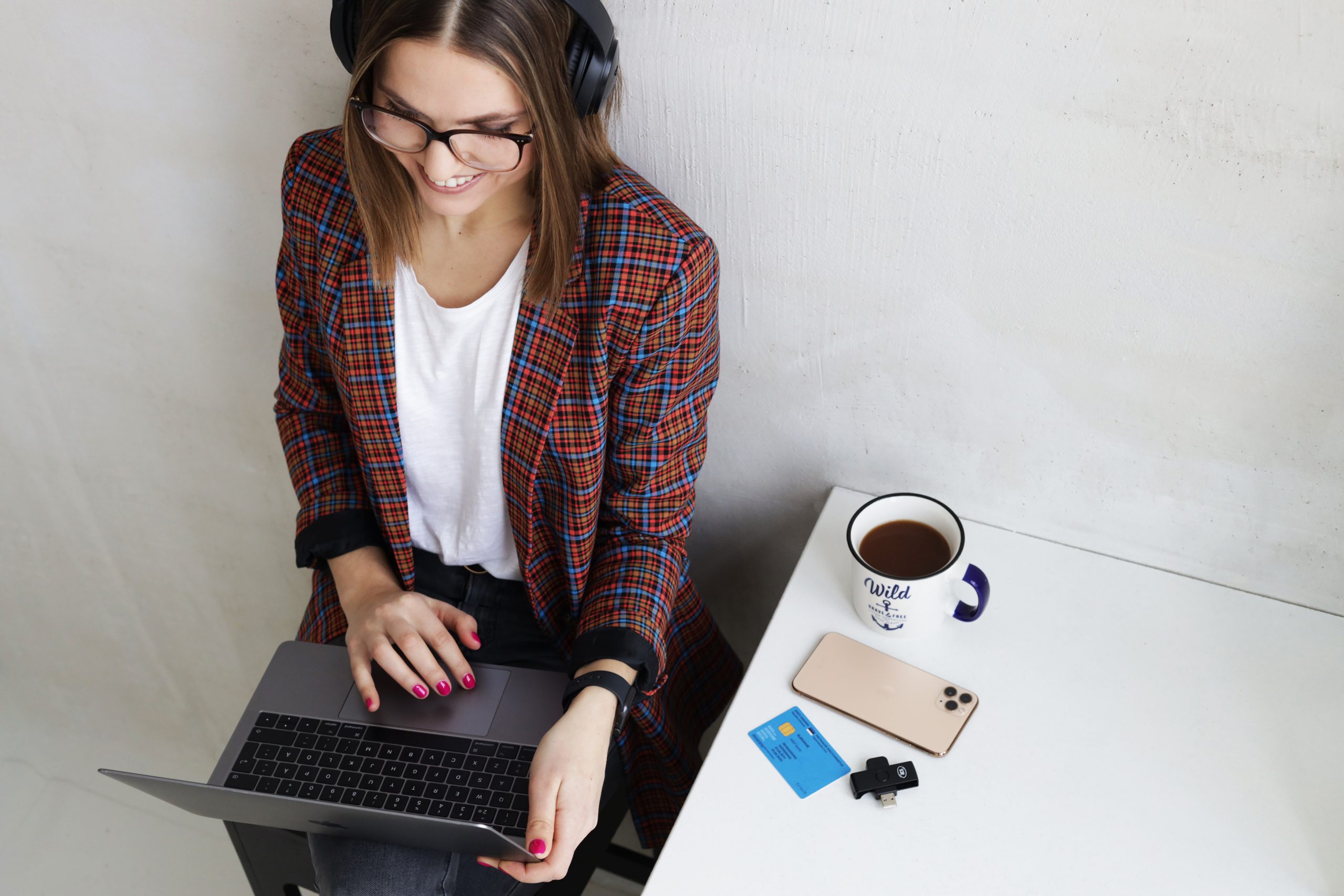 Best Way to Start a Company Online in EU | e-Residency
Want to open a company in Europe? Find out how easy it is to register a business in Estonia fully online at minimal cost with e-Residency.
Natasha later picked up her e-Residency card from the Estonian Embassy in Madrid and she worked with Wise, formerly called Transferwise, to manage her financial transactions. She notes that e-Residency allowed her to easily manage her business while she and her partner were locked down in Thailand during the COVID-19 pandemic, and continues to help work with clients around the globe, as well as her Ukrainian-South African team.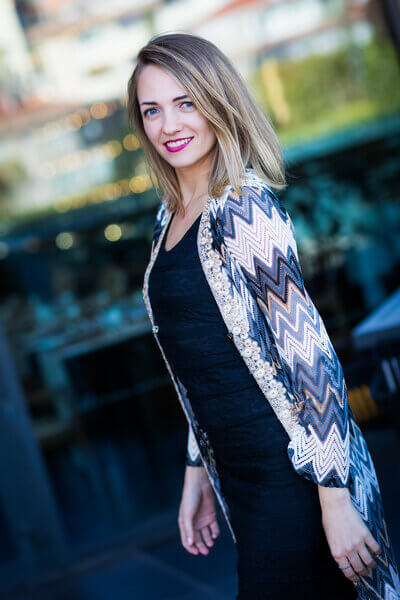 At the moment, Natasha is focused on serving the needs of her existing clients, several of whom are authors looking to create buzz around book launches. This e-resident is also looking to attract larger clients.
And as for home?
Well, home is where one's e-Residency card reader happens to be, if you don't lose it.
"I really am counting on myself not to lose this thing," Natasha jokes. "I believe I actually belong to the tribe of people who move around and live in different countries," she says. "Those are my people."