The future is bright for e-resident solopreneurs, consultants and freelancers working in the knowledge economy!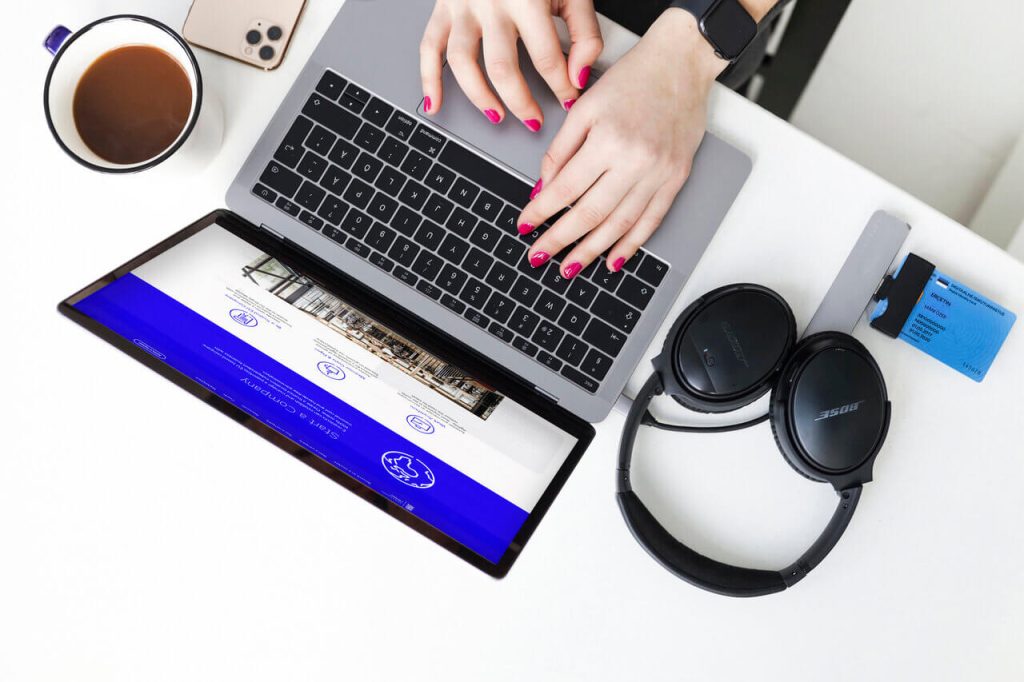 Global geopolitics and economic turmoil continue to dominate the news narrative as we tentatively move into 2023. Yet luckily, the typical Estonian e-resident – a solo operator in the knowledge economy – could be best placed to weather the storms ahead, and to thrive under pressure.
That's because independent knowledge workers are the driving force in innovation, agility, and responsiveness. And for these reasons, they will underpin the post-pandemic recovery in flexible ways. This article presents how.
Table of Contents
All the single workers, put your hands up…
Until I started freelancing full time around 6 years ago, I thought that 'most' people worked in employed jobs.
But, according to the World Bank, nearly half the world's workforce is self-employed. 47% – although this has declined by 10% over the past 3 decades. It still sounds very high, but obviously that data includes every subsistence farmer or provider of local services, anywhere in the world, including places where traditional employment opportunities may be scarce.
The global workforce is around 3.38 billion according to the same dataset. This suggests that there are 1.56 billion freelancers in the world. At the time of writing, we know there are 98,731 Estonian e-residents – less than 0.1% of the total! We also know that the vast majority of e-resident company founders are one-person founders – also known as solopreneurs. These sole operators opted for Estonian e-Residency to create a company in the EU and for ease of doing business 100% digitally.
Estonian e-residents powering the knowledge economy
Unlike the World Bank global profile, Estonian e-residents indicate, unsurprisingly, a powerful bias toward knowledge-based work.
The top fields of activity for e-resident businesses are computer programming, consultancy, and related activities (6,550) and head offices, management consultancy (4,192). While retail and wholesale traders also make the top ten fields of activity, the majority are strongly knowledge-based: information service, publishing, financial services, marketing, etc.
Knowledge workers tend to be very location-independent, requiring only a laptop and an internet connection. Whether they identify as a freelancer, a specialist or a consultant, they all share common motivations. They thrive on the autonomy, flexibility, and creativity their location-free work setup and lifestyle make possible.
Whether e-resident or not, our numbers continue to grow in the knowledge economy. 36% of Americans now identify as independent workers. France, Germany, and Spain now have an estimated 3.27 million freelance knowledge economy workers.
2022 trends shape 2023 predictions
2022 was a bloodbath in the tech sector, as the post-pandemic over-valuations collided with a brutal shift in reality. Soaring inflation in Europe and elsewhere squeezed the future earnings values. As a result, funders started to insist on actual profits and revenues. Consumers tightened their purse strings as the cost of living bit hard. Russia's war in Ukraine, rising fuel costs, and uneasy relations between China and the West only added to uncertainties.
As we enter the new year, none of these trends are reversing. The lay-offs continue, and many former in-demand employees are now joining the ranks of independent talent. They're often in no rush to return to full-time roles and happy to take time to consider their next move. And we haven't even mentioned the rise of AI in the knowledge economy yet (a topic for another day).
Does this increased competition threaten existing and established tech freelancers?
I doubt it.
All of those laid off employees were fulfilling roles, maintaining systems, and creating deliverables, doing work which still needs to be done – a fact which appeared to be news to at least one CEO. Both parties learned from last year's volatility that this work can be performed in more flexible ways. Firms – from small startups to global enterprises – are now looking beyond the rigid idea of full-time employed teams.
This is excellent news for freelancers!
E-Residency is also great news for freelancers wanting to take the next step in their business setup. Read why: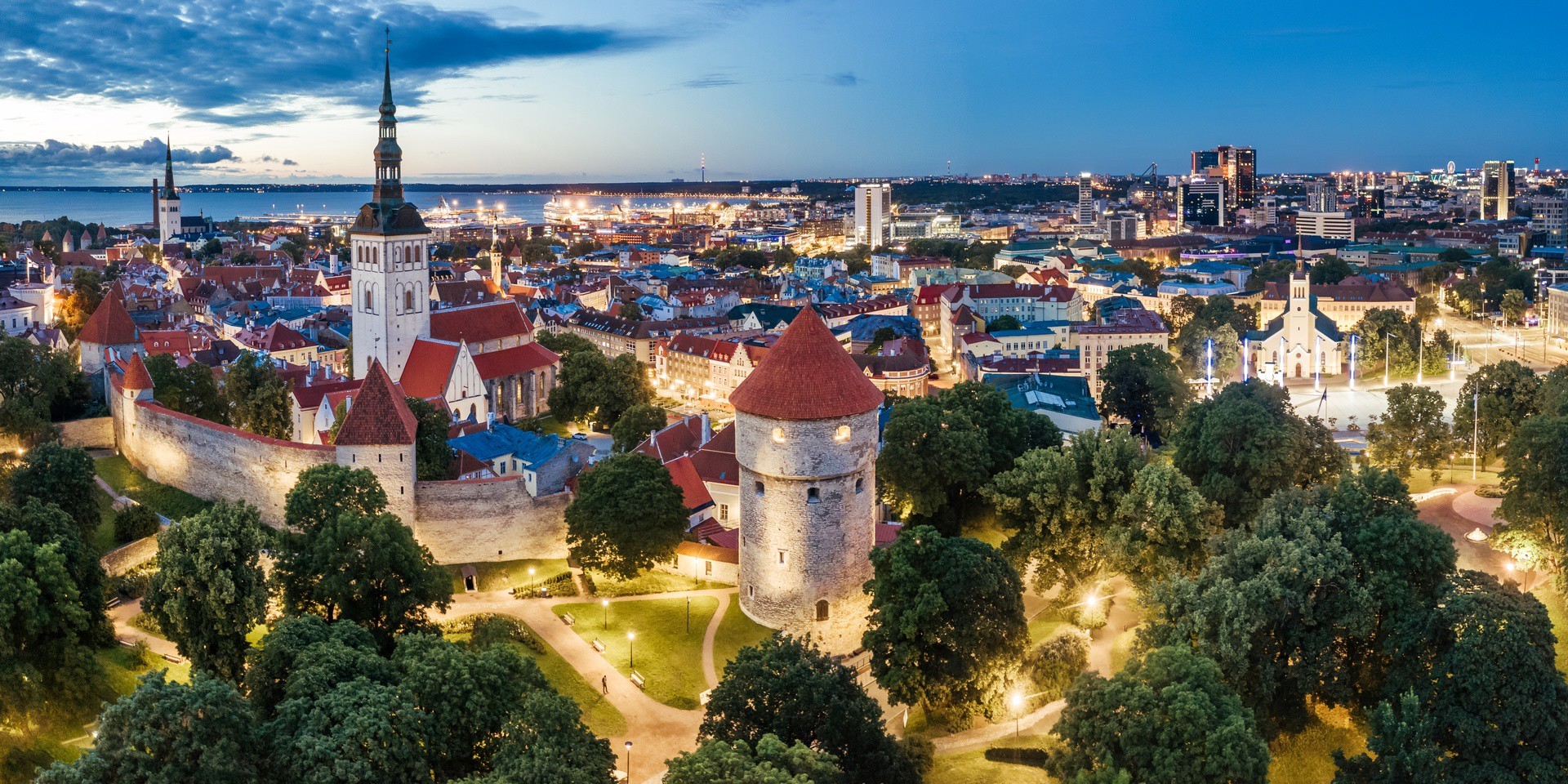 Estonian e-Residency: from freelancer to global enterprise
A low-risk launchpad for your side-hustle or revolution
Freelancers inject knowledge economy expertise
The solopreneur spectrum is truly ready to come of age in 2023. Businesses not only benefit financially and practically from blended talent. Sometimes, it's the only way they can find it in the first place.
Freelancermap surveyed 2,610 freelancers between March and May 2022. The data showed that freelancers bring new knowledge and techniques into organisations of every size. They also help drive digital transformation and other change processes. The good ones charge premium rates for their expertise, to reflect the added value they bring. IT and technology freelancers (especially SAP roles), and consultancy, attract the highest rates.
Furthermore, while a lot of high earning freelance knowledge-workers bring technical skills to the table, they don't necessarily do so by working for tech companies.
Freelancers solve the knowledge-work talent shortage
While tech sector layoffs may make headlines, many enterprises are experiencing hiring challenges, and a shortage of vital talent. Especially for skilled executives. Global consultancy Korn Ferry predicts that by 2030, there will be a global human talent shortage of more than 85 million people. Unless something is done, by 2030 that talent shortage could result in up to $8.5 trillion in unrealised annual revenues. The World Economic Forum predicts more immediate talent scarcity across all industries, where skilled and higher educated professional roles are concerned.
Freelance knowledge-workers can add value in so many ways – and the world of work is adapting to better meet our needs, too.
This started with the remote work revolution, but it's going further.
Finding a more flexible way to hire knowledge talent
I write about tech and the future of work. I've often encountered fascinating startups seeking content creators to tell their stories. But when I learn that they only want a full-time employee, I disappointedly close the tab. These roles often offer quite a poor salary (storytelling doesn't seem to be valued as highly as development). They also expect the candidate to run all of their social media accounts, email marketing, conduct SEO research, and hack some growth along the way, often with a low budget.
Hiring like this results in one person on payroll who is either inexperienced or not specialised for any of those distinct roles. All along, they could have contracted a dedicated writer, a social media strategist, and a specialist email marketer, for exactly what needed doing. Then they'd have got exactly the results that they needed.
Working with freelance knowledge workers needs a different approach
Of course, it takes a mindset shift for founders of these companies. They're used to having a pile of VC funding that provides a runway for overhiring, and it's easy to let people go and churn through to the next hire.
Contracting with freelancers means less certainty, fewer non-compete clauses, and accommodating different priorities. It means defining roles and deliverables more concisely. It also requires understanding that they don't get to burn out a freelancer with startup hustle culture – because we independents simply walk away to the next contract if an environment turns out to be toxic.
But the good news for hirers is, we're good at this stuff, and may be able to teach you a thing or two about the necessary flexibility and resilience. Freelancers help founders get things done in less time and with greater efficiency. We're used to being paid by deliverables not for time served, and we're also great at adapting to change.
The future is flexible
Fractional, flexible, hiring is the way forward. It blends full-time, part-time, freelancing, contracting, and a whole spectrum of hiring conditions, to create the optimal team for the job at any time. Fractional hiring simply means bringing in relevant talent to fill key functions and deliver specific requirements as needed, while at the same time also reinvigorating tired teams with new thinking and expertise.
This approach leverages highly skilled independent workers who rent their time across multiple projects, businesses, and even industries. They can do this as a short-term contractor, or a retained freelancer… The former dichotomy of employee vs. self-employed is becoming a continuum, along which any level of commitment and involvement can be negotiated, to suit the needs and priorities of both sides of the deal.
Instead of hiring one full-time jack-of-all-trades, founders can hire an entire team of contractors. Each of them can flexibly scale their hours and deliverables up and down based on the stage of product development they're at. So in the prototyping stage, they may need more product design hours. In the execution stage, they'll need to procure more engineering resources. While later, there'll be a shift towards marketing requirements, and so on…
The modern contractor can provide services and invoice through a company, making accounting and tax admin easier for employers. E-Residency of Estonia provides a seamless business solution for solo operators. Incorporate an EU company, contract your services, and do all admin easily and 100% digitally. Learn more on our website: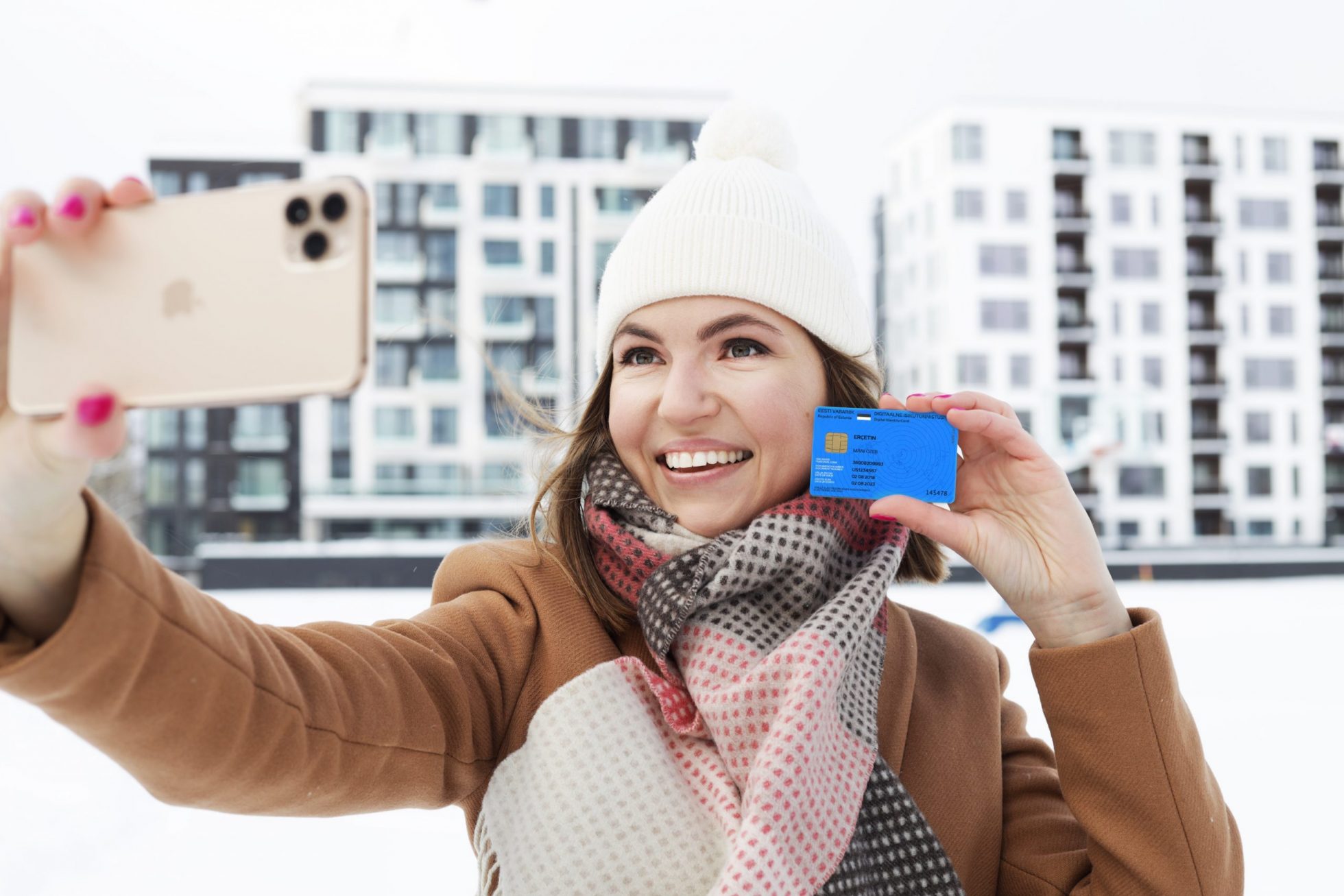 Become an e-resident
E-Residency is open to individuals from all over the world. Apply if you're an entrepreneur who works digitally, are location-independent, and wants to start and run an EU company for your solopreneurship setup.
Blended workforces
Blended workforces aren't a new phenomenon. Wired was writing about 'blended workforces' nearly 5 years ago. But pre-pandemic, the tools for collaboration were less developed, and global asynchronous working was less well understood. We didn't have the infrastructure to support hiring and paying internationally, like neobanks and fintech solutions. We didn't have employers-of-record, meaning it was harder to hire the right specific niche talent at the point of need.
Now, we have fintech solutions like Payhawk and employers-of-record like Deel, both e-Residency Marketplace members. So, it's never been easier for e-residents to hire a distributed workforce.
A survey in 2022 by MassChallenge indicates that 73% of tech companies now operate "blended teams". And 71% of those remote managers agree that freelancers and independent contractors have "significantly increased their business agility".
Opportunities for knowledge workers in 2023 and beyond…
Did Einstein ever really said, "in the midst of every crisis, lies great opportunity"…? Well regardless, it's a good reminder for every freelancer in the knowledge economy right now.
Solopreneurs have the greatest potential out of anyone in the workforce to benefit from hiring trends. They are best poised to maintain their skills at the bleeding edge within their industry. And their entrepreneurial drive ensures they can negotiate hard for the best terms to put their skills to use.
Deeply skilled experts are increasingly learning that they simply don't need to sell their soul to a single enterprise. Instead, they can find professional and financial fulfilment with a fluid portfolio of projects and collaborations. And solutions like e-Residency provide the perfect business setup for flexible knowledge workers to operate across borders with ease.
Plus, founders and enterprise hirers are discovering the benefits of an agile, blended, and increasingly globalised labour force.
2023 may bring new challenges on both sides, but it brings new possibilities too. So, let's embrace all it has to offer!