Digital nomads can start a company 100% online in Estonia without even visiting the country, all thanks to e-Residency.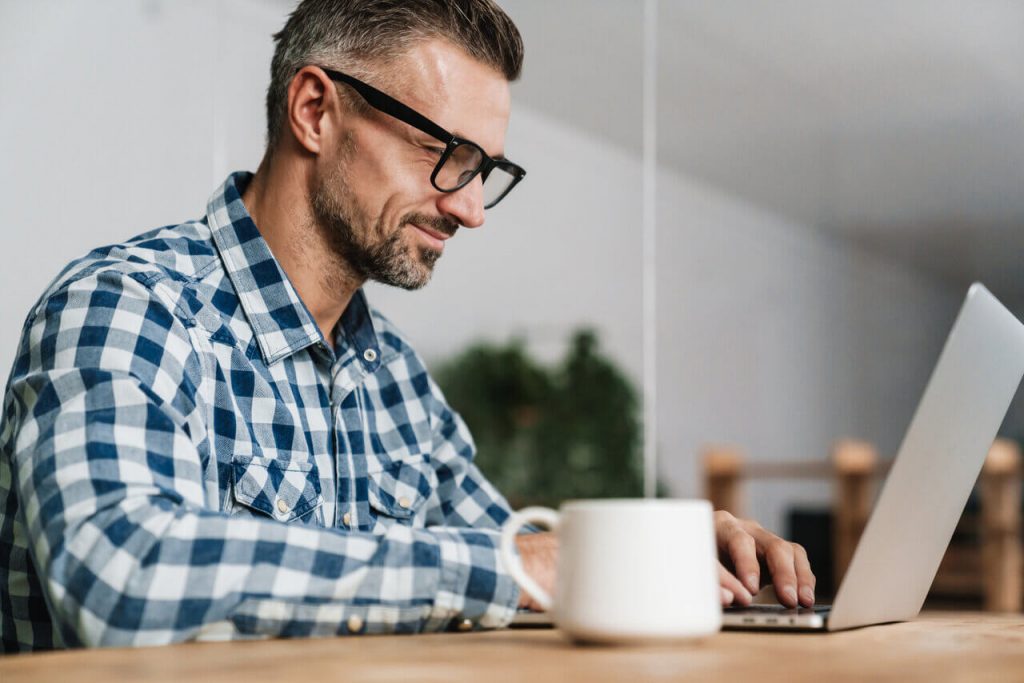 Are you a digital nomad? Then you'll no doubt be looking for an affordable, simple and practical way to start a company online and be able to operate it from anywhere.
In many jurisdictions around the world, it's impossible to register a company online. And the process itself can be costly and complicated.
In addition, the country you choose to register your company in, may make it challenging for you to manage the business remotely. For example, you may not be able to submit online tax returns, or you may not have access to online banking services.
That's why savvy digital nomads are looking for the best places to register and operate their businesses from. And many are choosing the Estonian e-Residency program as a digital gateway to start a company in Europe. It's quick, easy and affordable to register and comes with a range of other benefits.
Table of Contents
Digital nomad entrepreneurs & reasons to start an online company
If you're a digital nomad, then by nature you're interested in travelling the world and working remotely as you go. That means you need to be able to work online, and run your business from anywhere that you may be.
There are a range of careers that are typically suited to digital nomads. But once you've decided on your career path or entrepreneurial endeavour, you'll need to be able to manage and run your business online. That requires you to choose an appropriate legal structure, and a country from which to base your business finances, tax, and digital banking services.
Digital nomads who are entrepreneurs frequently decide to register a company, as opposed to operating in their personal capacity, because of the legal protection it provides them. Below we look at some of the steps involved in the process of starting a digital nomad company.
8 Steps to start an online company
Below are 8 steps that you can follow as a digital nomad, to start your company 100% online. This will allow you the freedom and flexibility to work from anywhere.
1. Decide on a business strategy
For any entrepreneur wanting to start a business, it's vital to have a solid business strategy. You may want to consider what type of skills and experience you have and what type of venture would be both fulfilling and profitable.
This could be selling a product online, providing digital services like copywriting or IT services. Or you may want to do a range of other digital activities, and manage the business remotely as you travel the world.
Part of formulating your business strategy requires you to seek out competitors, to validate your idea through research and testing, and to see what partnerships and networks you can leverage to add value and position yourself uniquely in the market.
You may also want to look at financial projections and costs, and figure out whether your draft budget is sufficient. Once you've decided on a business model and strategy, you may want to formulate a written and comprehensive business plan.
2. Before you start a company online, create a business plan
There are many approaches to writing a business plan. Essentially the aim is to have a well-thought-out guide to how you plan to start and manage your business.
Include consideration for any risks and how you plan to minimise them. Also, define your target market, conduct an analysis of your market, and set goals and timelines.
It's important to consider how you plan to market your business, what staff roles you will have, and how you plan to grow the company. It's imperative to plan how you will finance the company from startup and over time. And to keep you focused, define your mission and vision and how you plan to measure success early on.
3. Decide on a legal structure and venue
One of the most important decisions when starting a new business, is to decide on the right legal structure.
Around the world there are different laws and regulations that provide for a variety of different legal structures. Those usually come linked with various obligations, and tax implications.
At this stage, think about whether you should register a company in the country of your citizenship, or whether there are benefits to registering a company in a foreign jurisdiction.
While it's not always possible as a non-citizen to register a company in a foreign jurisdiction, there are options available. For example, e-Residency provides foreign entrepreneurs with a digital ID issued by the Republic of Estonia. This allows them to then register a company in Estonia and run it remotely from anywhere 24/7. This location independence is perfect for digital nomads. And, if you're not already an EU citizen, it also has many advantages just in terms of access to the large EU market.
But there are also other benefits of Estonian e-Residency. For example, by being able to apply to register a company in Estonia, you can take advantage of Estonia's world-class e-services which enable you to run a company 100% online. As a digital nomad, this can help you to maintain efficiency and productivity, which can save you time and money.
Depending on your country of citizenship, you may also find there to be various benefits to having a company in Estonia. For example, it may help lighten the bureaucracy burden, and it may also be faster and easier to register a company online in Estonia thank in your own country.
4. Register your company
Once you've decided where you want to incorporate and what type of corporate structure works best, it's time to actually register your company.
In many parts of the world, the process of registering a company may be lengthy, expensive, and complicated. It might require the use of a notary or lawyer or that you have to file lots of paper documents at a government office and then wait months for it to be incorporated. In some countries, you might even need to pay a bribe to officials to get your business legally registered.
By contrast, if you're an Estonian e-Resident you can easily, affordably and quickly start a company online. You get to choose your company structure, which will typically be a private limited company (OÜ), and then register it online.
5. Open a bank account
Once you've registered a company, you will need to have a bank account to operate your business affairs. Not all banks allow you to open an account online. And not all banks allow you to easily manage all of your business transactions online.
As a digital nomad, that can be a significant drawback.
It's important to find a bank that provides you with the highest level of security, while also providing flexibility and a range of easy-to-use e-services.
Estonian e-residents have a range of options to choose from when it comes to business banking. The best option is to open a business account with a fintech, such as Wise, Intergiro or OuiTrust. Fintechs open accounts online, and offer the most flexibility and choice to location independent entrepreneurs. Traditional banks in Estonia or another EEA country are also an option, but in general will require at least one in-person meeting to set up your account.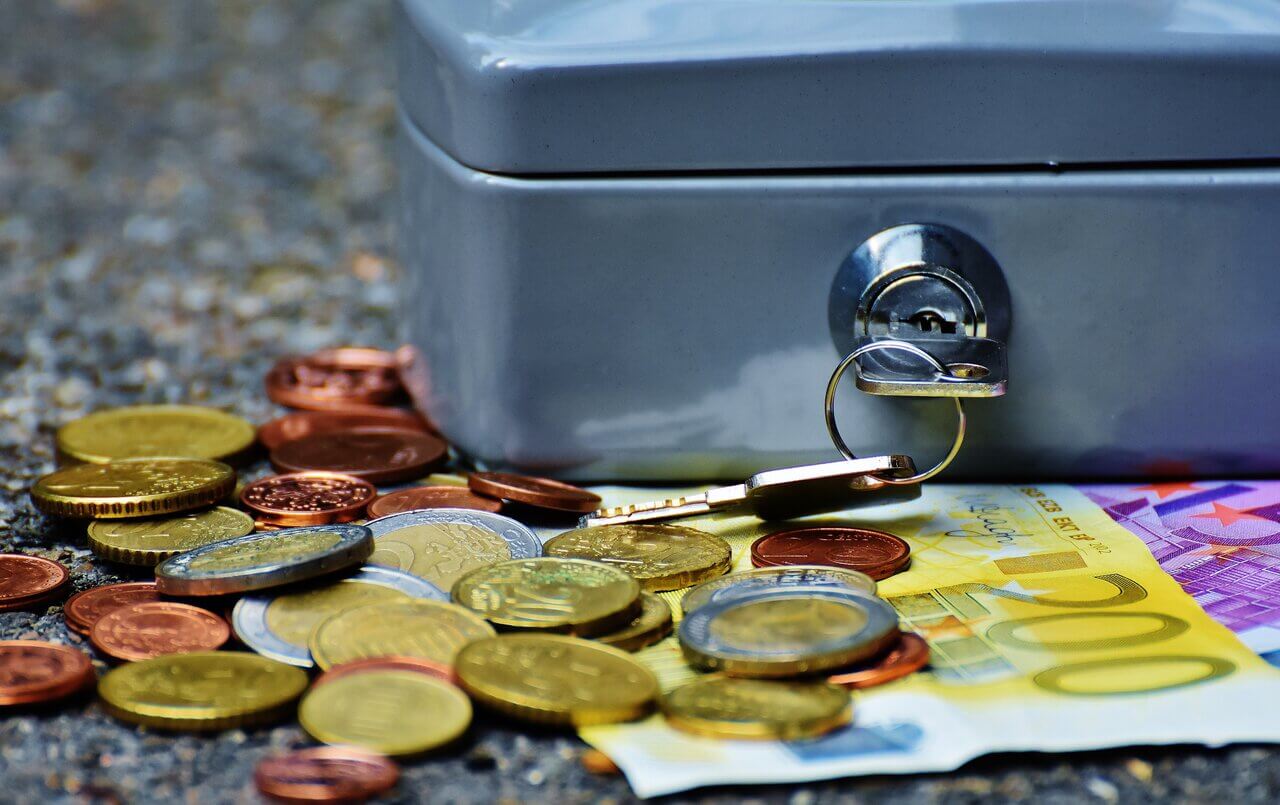 Business Banking Options for e-residents
Business banking is an important matter for entrepreneurs. Read business banking options, general characteristics, pros and cons for e-residents
6. Start operating your business
Once you have registered your business and set up the business bank account, you're ready to launch and start trading.
Congratulations! While, it's a daunting stage when you first start operating your business, it's also possibly the most exciting and rewarding time of your life as an entrepreneur.
7. Manage your finances and HR
For digital nomads, it's important to be able to manage your finances and HR remotely.
Whether you are applying for finance, making and receiving payments or liaising with staff, you need to have the processes and tools to do that efficiently, effectively and online.
You may need a team of accountants and staff – but no matter the size of your company, you'll need the digital tools to support the work that you do. E-residents can check out the e-Residency Marketplace, a business directory of service providers ready to support your business needs – whether it's virtual office, accounting or taxation.
8. File your tax returns – must be able to do online
Almost everywhere on Earth, if you make a profit you'll need to pay tax. It's important to consider which country to operate your business from based on the tax advantages. And it's also important to make sure that you comply with any tax laws and regulations, and that you avoid any possible double taxation on account of your nomadic status.
Countries like Estonia have double taxation agreements with many countries, which means you are unlikely to pay double tax if your company is registered and operating from there.
Here's a comprehensive digital nomad tax guide that explains why Estonian e-Residency is a solution for digital nomads.
Final thoughts on how to start a company online as a nomad
As a digital nomad, one of the most crucial aspects of starting a business is the ability to manage it digitally from anywhere. That enables you to continue travelling the world, and doesn't affect your productivity.
However, it may be a surprise to you that in many countries it can be a long, expensive and complicated business to start a company. And there can be challenges to managing your company online from anywhere once it's been created. Plus you may be stuck with onerous tax and reporting implications.
That's why it's vital to consider the best countries from which to open and manage your digital nomad business before you register your company.
This article was written by guest contributor and seasoned digital nomad Andy Stofferis (www.andysto.com).