the complete guide to being a digital nomad: key things to know
If you are interested in a digital nomad lifestyle and running a business remotely or working from anywhere, this guide can help. Here are key things you need to know about being a digital nomad.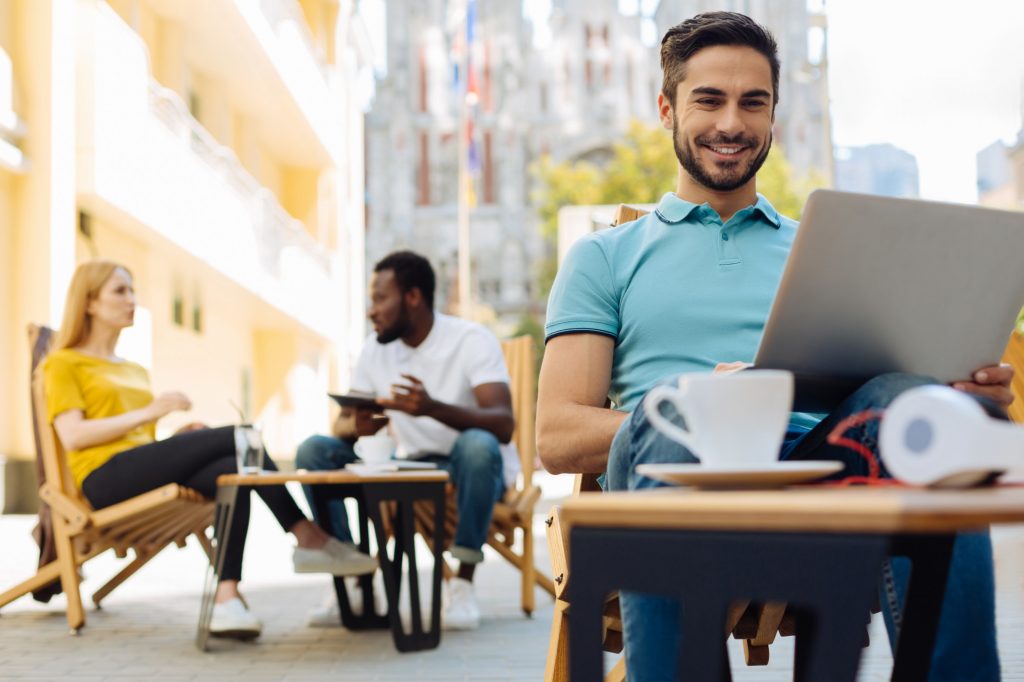 Nomad life has existed for centuries. Our ancestors travelled and hunted in small nomadic tribes until their lifestyle declined.
Recently, the modern-day digital nomad movement has increased in popularity. A digital nomad is a person who lives and works in whatever location they choose. Unlike remote workers, who have a base camp, digital nomads often change locations and work from anywhere in the world.
If travel and freedom from the 9-to-5 sound perfect for you, keep reading to learn more about how to be a digital nomad.
Below is a complete guide on how to be a digital nomad, covering:
How to Be a Digital Nomad
Sometimes social media skews our vision of a digital nomad in the wrong direction. Bloggers, high tech nomads, and freelancers make it all look so easy. But becoming a digital nomad doesn't happen in one day.
It takes a lot of planning, creativity, and hard work. Let's look at five steps beginners should follow to get started.
Let's take a closer look below at how you can adopt a digital nomad lifestyle and become a digital nomad!
1. Find Your Skillset
Whatever skills or knowledge you have, you can make it work remotely. Some, like coding or graphic design, are easier to do from any location. Other skills may be more difficult to practice remotely. But it is possible!
A good place to start is by browsing job ads and freelancing websites to see what clients are looking for. Then you can work your way backwards to become the perfect hire.
2. Choose Your First Location
Where you live matters. Running a remote company from a small island with unstable internet connectivity probably won't get you very far. Living in Paris on a freelancer's budget will have you running home within two months.
And of course, it's important to consider your legal right to reside and work in a country. Many countries, such as Estonia and Malta, now have digital nomad visas or remote worker permits.
Budget, legal rights, internet connectivity and ease of living should all contribute to your decision. No place will be perfect but if budget & cost of living is more important to you, consider these:
Want the best of both worlds? These gorgeous places are not the most budget-friendly but they're modern and relatively cheap:
3. Start Freelancing
Once you've determined what you're good at, start by getting small gigs and freelancing for clients (we have put together an article on 7 ways to work as you travel, check it out to get some ideas!). The pay might not be astronomical and the work might be tedious, but the experience is everything.
Once you've built up a portfolio, experience, or credentials, you can move into creating your own business. Most digital nomads prefer to have several income streams (or part-time jobs), so don't put all your eggs in one basket.
4. Build Your Business
If your long term goal is to start a remote company that can be managed from anywhere in the world, become an e-⁠resident! Did you know that Estonia has the highest number of start-ups per capita in all of the European Union?
But we also know that digital nomad business registration can be confusing.
5. Find a Community
The best part of being a digital nomad is finding new communities of like-minded people. Being part of a community is not only good for business but also good for our well-being! Working remotely shouldn't stop you from doing that.
Not only will socializing make you happier, but it can also connect you with potential clients and job leads. As a digital nomad, this can be a crucial part of your success. Check out co-working spaces, cafes with good WiFi, and meet-up events to find your community and meet like-minded people. Here you can find a guide on how to find a digital nomad community in 2022.
If you're interested in seeking advice about remote entrepreneurship and the Estonian business environment from the e-Residency community, join the e-residents of Estonia Facebook group or reach out to EERICA (the Estonian e-⁠residents International Chamber Association).
Advantages vs. Disadvantages
The high-tech digital nomad life sounds amazing. Working in a beautiful European cafe or even on the beach is an upgrade to a dull office. But there are some issues digital nomads face. Take a look at the pros and cons of digital nomadism.
Digital Nomad Advantages
Freedom is, of course, the biggest advantage to being a digital nomad. You have the autonomy to choose your location, your work hours, your vacation hours, and much more.
Less stress & better quality of life is also a possibility. That's not to say that a digital nomad life is a vacation, but the little things that caused daily stressors will disappear. Rush-hour commutes, work meetings, and lack of free time can put a lot of pressure on us.
Some more amazing bonuses to being your own boss include:
Digital Nomad Disadvantages
No job or lifestyle is perfect. Every good has its bad and digital nomad life is no exception here.
First of all, being a digital nomad is hard work. There's no one to guide the way and help you along. You need to figure out paperwork, visas, health insurance, new languages, and international business on your own.
Another possible disadvantage is motivation. To be your own boss or run your own business, you need an enormous amount of self-motivation. People who prefer to be told what to do and when to do it may run into trouble here.
Some other downsides to the digital nomad life include:
Before setting out into the world and starting the nomad life, you need to figure out what kind of person you are. If you love challenges, independence, travel and are highly self-motivated, this might be the perfect opportunity for you.
Setting up a Business in the EU With E-⁠Residency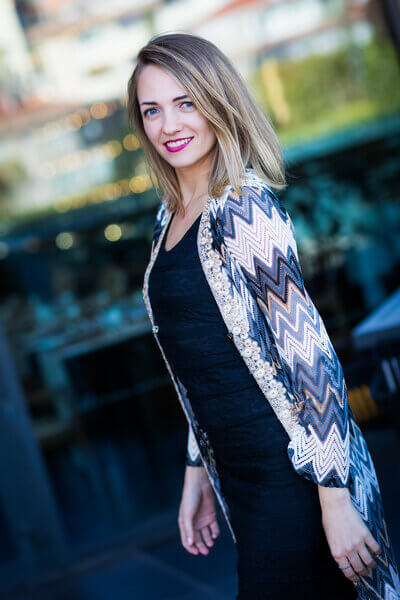 One of the biggest downfalls of this lifestyle is bureaucracy and paperwork. Enter Estonia's e-⁠Residency programme! An easy solution to start and run a business based in the European Union.
Natasha Zolotareva is a digital nomad and e-⁠resident. She runs a location independent, global PR agency with clients mostly in the US, UK, Israel, and other English-speaking markets.
Natasha obtained her Estonian e-Residency in 2018, mostly so that she could run a European business remotely and access Estonia's ecosystem of digital services. In a recent interview, she notes that e-Residency has allowed her to easily manage her business while she and her partner were locked down in Thailand during the COVID-19 pandemic, and continues to help work with clients around the globe, as well as her Ukrainian-South African team.

Location-independent workers from any country can apply for a secure, unique digital ID issued by the Government of Estonia. This solution is perfect for:
Anyone looking to start or run a 100% remote EU-based company can apply for Estonian e-⁠Residency. There are no restrictions based on citizenship or residency to become an e-⁠resident.
Is the Digital Nomad Life for You?
The digital nomad life isn't for everyone. Some people prefer living in one location, having a full-time job, going into the office every day (or working from home), and sticking to what they know.
Before making this critical decision, you need to ask yourself if you:
If you answered yes to any of these questions, this might be the perfect chance for you!
Join Estonia's digital nation. Apply for your digital ID from e-Residency today to join our growing global community of diverse but like-minded entrepreneurs.