Non-EU citizens trying out the digital nomad lifestyle can have a digital base for their business in Estonia, thanks to e-Residency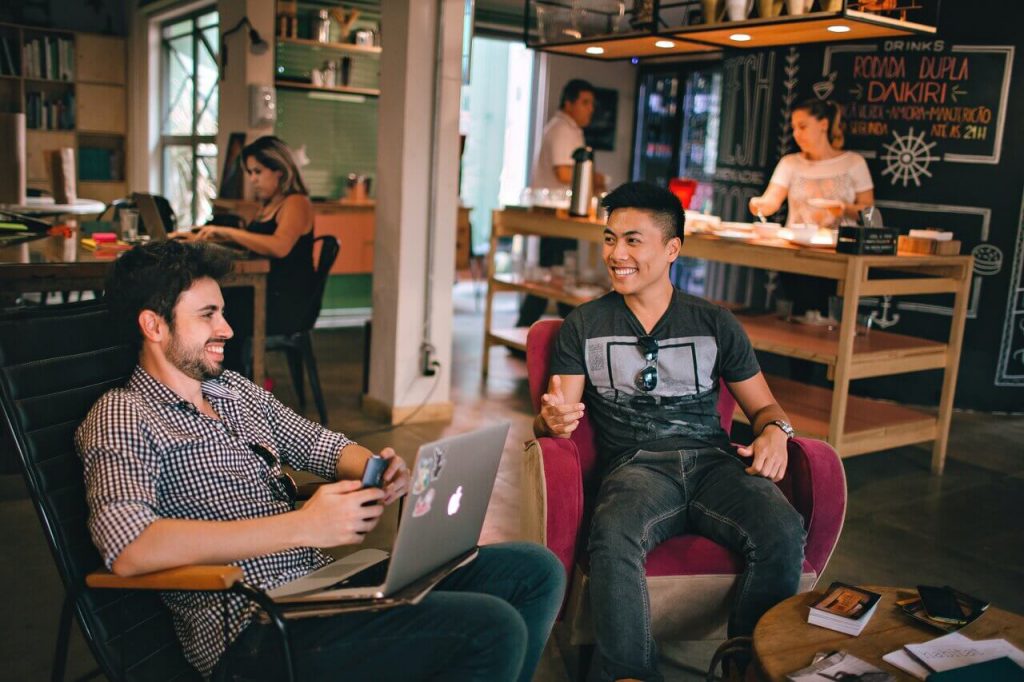 There are many benefits to getting Estonian e-Residency if you're a non-EU digital nomad – i.e., you don't happen to be a European citizen or have an EU passport.
This includes being able to digitally enter the EU market even though you're not a citizen. It also means you can access advanced digital e-governance and business administration tools so you can manage your affairs from anywhere. And the simplicity and ease of doing business with an Estonian registered company means you save time, money and paper.
Table of Contents
Thanks to Estonian e-Residency, virtual business migration to the EU is a reality. This means that you don't need to physically live in Estonia to take advantage of all the benefits of having a business in the EU. Tech-savvy nomads can thus rely on digital technology to manage your business, while living a location-independent life anywhere in the world.
Gone are the days of needing to physically travel back to where your business is based to submit returns, do online banking, or manage your business affairs.
What are the benefits of e-Residency for a non-EU digital nomad?
There are many benefits to becoming an Estonian e-resident. If you're a non-EU citizen and a digital nomad, then these are some of the biggest benefits to being an e-resident:
1. Register an EU-based business
One of the biggest benefits of becoming an Estonian e-resident is the fact that you can then register a company in Estonia, an EU member state. You don't need a special visa or local director in Estonia to do this and you can do it all remotely.
As a non-EU citizen this may not otherwise be possible. By starting a company in the EU, you can then access the EU's single market – which is the third largest economy in the world.
It's also very easy, inexpensive and quick to register a company in Estonia. The process is 100% online, which means you won't need to travel to Estonia to do it. Plus there is flexibility in terms of business forms and areas of activity.
Take Christelle from South Africa, as an example. She found this to be the case and says: "With e-Residency, you can easily register an EU business online without relocating and free from bureaucracy: great for remote entrepreneurs!"
And Jacob from Singapore says: "E-Residency allowed us to expand to the EU market quickly & affordably. Now, we have a steady increase of clients coming from Europe & beyond."
2. Run your business completely online with ease
If you want to live the digital nomad lifestyle, the ability to conduct all your business affairs online is one of the necessary prerequisites. But not all countries are set up for digital e-services.
Estonia is a world leader in e-governance and as an e-resident you can manage all of your business activities online. You can cut down on paperwork. Stop paying for notaries. No need to travel to Estonia at all – a huge perk if you're planning to be nomadic.
In addition, because Estonia is part of the EU, that means that EU regulations apply such as the Single Market free movement of goods and services. That helps to cut down on admin when doing business with any countries in the EU.
3. Access Estonia's advanced e-services
When you become an e-resident, you get access to a variety of digital public services in Estonia. These e-services enable you to manage your company online, so that you can work from anywhere.
Some of the e-services that you can access include the ability to:
Digitally sign documents;
Send encrypted documents safely and securely;
Start and Manage your Estonian company 100% online;
File Annual Reports; and
Declare company taxes online.
4. Easy and affordable e-Residency registration process
Becoming an e-resident is a quick, simple and affordable process. You can submit the application online form anywhere you may be travelling in the world.
The application takes less than an hour to fill out, and the application fee is €100-120. Your application should be processed within a month. Once you receive confirmation that your application has been approved and your personal digital ID card delivered to your chosen pick-up location, you're ready to collect it. The card comes in your e-Residency kit which also includes a smart card reader, as well as pin and puk codes to use when transacting online. The card is valid for 5 years.
Register for e-Residency online now:
5. Access business banking & payment solutions in Europe
Another drawcard to becoming an Estonian e-resident is the fact that you can access European business banking and payment solutions for your Estonian company. This helps you to manage your EU-based business, transact globally with clients and business partners, pay contractors, and get paid by customers.
The e-Residency Marketplace is THE source for e-residents when it comes to finding the perfect business banking and payment solution. Choose from fintechs like Intergiro, Wise or OuiTrust, to payment gateways Stripe, DECTA or Payoneer. If your business has a strong connection with Estonia, you might also consider getting a business bank account with Estonian banks LHV or Coop Pank.
6. Ease of doing business in a transparent environment
Estonia is one of the easiest countries to do business. Its business environment is transparent and its economy and politics are stable, which makes it a trusted place to base your business. Its openness makes it easy to conduct due diligence and participate in a safe and secure business ecosystem.
Non-EU citizen e-residents are generally drawn to the program because they want to be able to enter the EU market, trade in Euros and access EU funding. Another attraction is Estonia's relatively liberal regulatory framework, which many business owners find enticing. It's designed to reduce bureaucracy and red tape for entrepreneurs as much as possible.
7. Language compatibility
Managing a business in a foreign jurisdiction can be daunting. That's particularly the case if a foreign language is involved, and you can't speak it.
Many foreigners who decide on e-Residency are excited to learn that Estonia's startup network is typically very English-speaking. All of Estonia's digital services are provided in English (as well as Estonian and Russian) and the vast majority of Estonian Government websites and legislation are translated into English.
8. Simple taxation system
Estonia's tax system is known for being simple to use and navigate. That's probably why it has ranked at the top of OECD's Tax Competitiveness Index for close to 10 years.
In Estonia, you can submit all your taxes online. Tax regulations are simple and straightforward, which means you won't need to pay a fortune to maintain tax compliance and in bookkeeping fees. There are also a range of corporate tax benefits to running a company in Estonia.
Be aware that you may have foreign tax liabilities in other countries, depending on your citizenship, residence and where you live and work. You can read all about this in our Complete Digital Nomad Tax Guide: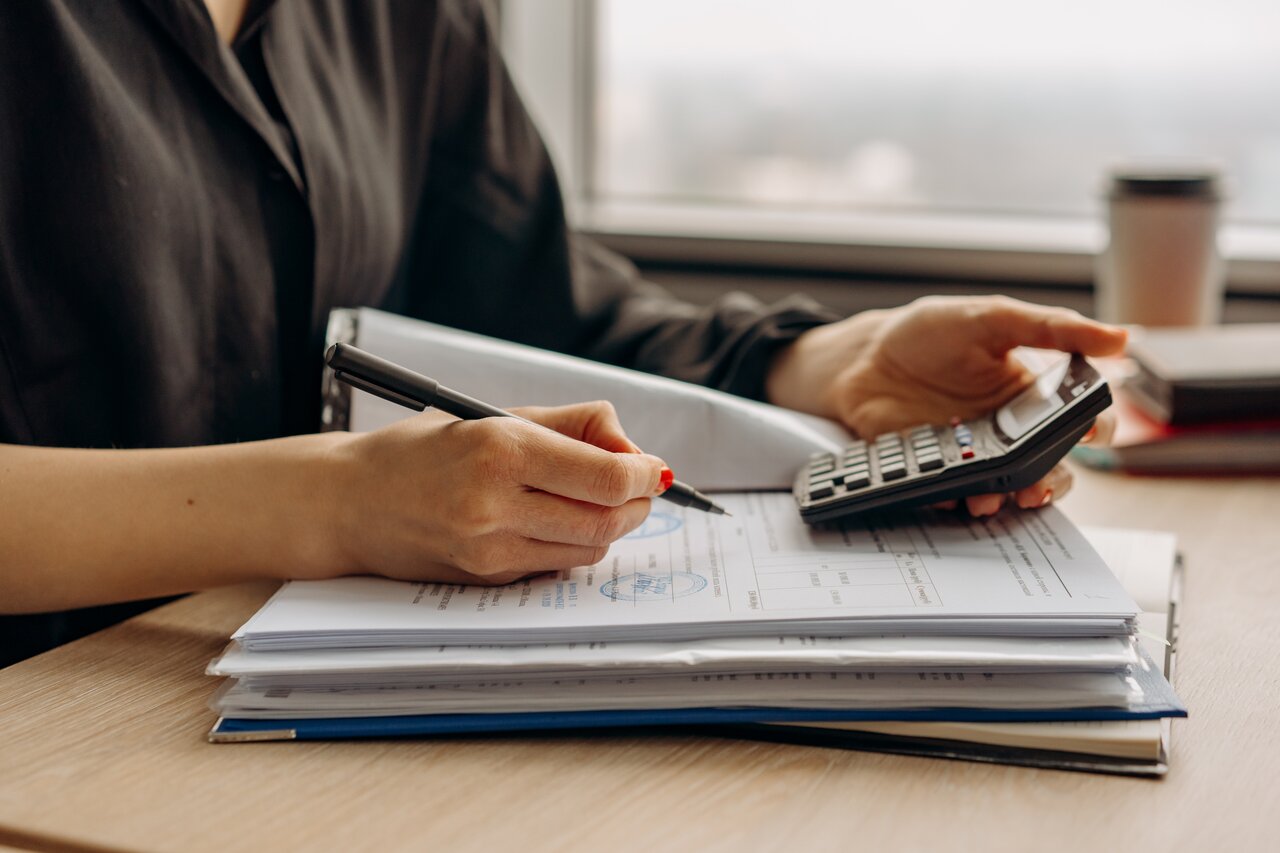 A Complete Digital Nomad Tax Guide
Navigate digital nomad taxes like a pro with this guide by seasoned digital nomad Andy Stofferis
Final thoughts on e-Residency for a non-EU digital nomad
Deciding which country to start your company in, and manage its affairs can be a complex decision. If you're a non-EU citizen, you don't have to assume that starting a company in the EU is impossible. In fact, it's actually quite easy – especially if you apply as an Estonian e-resident.
For digital nomads who travel the world with no fixed plans on where you may live next, it's important for business continuity that you have a solid plan in place about where to register your company and pay taxes. You'll also want to find a trustworthy, transparent and tax-efficient legal system that makes it simple to manage a business online.
These are just some of the reasons why thousands of people around the globe are turning to the Estonian e-Residency program. For non-EU citizens, the ease of doing business, access to the EU market, ability to run a business online, and supportive e-services are just some of the reasons why Estonia is such a popular choice.
This article was written by guest contributor and seasoned digital nomad Andy Stofferis (www.andysto.com).